Best Dropshipping Management and Automation Software in 2023
Posted on January 04, 2023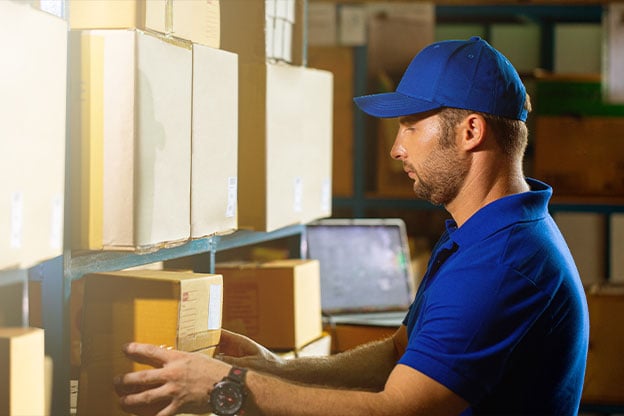 As a new dropshipper who just set up their online store and is getting two or three orders per day, you get to enjoy this whole process, and it feels terrific as you make a profit from your sales and see yourself running a profitable online business. But it doesn't stop here! You're going to market your business and grow it bigger. Then there will be lots of customers placing several orders per day. So you'll be so busy running your store and dealing with customers. Who is out there to help you with all of the dropshipping processes? Can you automate dropshipping?

The answer is yes! With many management and automation software, you can simplify the dropshipping process and save your energy and time for developing your business. Let's figure out which software is best for dropshipping and how it's supposed to give you a hand!
What are dropshipping management and automation software?
Dropshipping management and automation software is a tool that connects the dropshippers to suppliers and automates the different processes of orders fulfillment. So that you don't have to reach out to the suppliers every time to place your order, some dropshipping automation software integrates with ecommerce platforms, which means that they display the products and prices on your online store.

How does dropshipping management and automation software work?
A dropshipping business can be fully automated by automation tools that eliminate the demand for manual control over different parts of dropshipping, such as:

Importing the products from the supplier's website to your online store
Changing the details of products
Tracking customers' orders
Updating orders status
Dropshipping inventory management
Changing the prices based on the rules you set
Listing the suppliers' products based on different factors such as price, demand, trends, etc.
Syncing suppliers' inventory to your online store
Sharing the details of the orders with the suppliers
Why do I need automation tools for dropshipping business?
Imagine you get a hundred orders in just one day. Without automation tools, you'll have to reach out to the suppliers every time and order the products manually. Do you think you can ever do this a hundred times a day?! Of course not! With automation tools, your dropshipping business will be hands-off, and the customers' orders are directly sent to the suppliers. So it is important to use automation software to manage your dropshipping business and maintain it for a long time.

What are the best dropshipping management and automation software?
There is various software that can automate dropshipping in different ways. Each has different features that may be the best for you.

Oberlo
If you're wondering, "How do I automate dropship on AliExpress?" Oberlo is an option for you. This application allows you to import products from AliExpress and sell them on Shopify. When you're not sure which product to put in your online store, Oberlo can be a great help. It gives you useful information and data on products and evaluates them in terms of trends, order volume, and price. It also allows you to set the prices automatically and manage the inventory. Oberlo has several versions in different languages such as Spanish, French or Italian. It also offers variant mapping to display different features for one product.

Dropified
This dropshipping management tool helps ecommerce businesses have control of the products and sales by automating price updates and managing inventory. BigCommerce, WooCommerce, Shopify, GrooverKart, and CommerceHQ are the platforms that Dropified integrates with. It offers many other great features such as:

Importing product images and reviews to your online store

Setting up product variant

Sponsored social media advertising

Setting up filters for products

Yakkyofy
Want your dropshipping business totally hands-off? Then don't miss this one! Yakkyofy makes all the dropshipping processes automated, integrating directly with Shopify and WooCommerce. It also offers:

Unlimited order fulfillment
Dropshipping private label items
Importing products easily
Fast shipping
If you have no idea what private label dropshipping is, take a look at this blog that explains this type of dropshipping simply.

Sprocket
As one of the most popular dropshipping software, Spocket integrates with the most used platforms such as Shopify, WooCommerce, BigCommerce, and Wix. It allows dropshippers to search and find thousands of products all over the US and Europe. Other useful features of Spocket are:

Importing the products to your online store as well as their images, variants, and other details
Gathering data on visitors and sales on different sales channels
Giving customer service via live chat and email
AliDropship plugin
It is a WordPress plugin that allows you to track orders and manage inventory in your online store. One significant feature of this plugin is that it helps you create SEO-friendly content for the products in your online store using proper keywords. Other features AliDropship offers are:

Products customization
Updating products details automatically
Utilizing different payment methods such as PayPal and PayU
Unlimited number of products on your ecommerce platform
With all these management and automation tools for dropshipping, you won't need to be concerned with the order fulfillment, shipping, payment, and all the interactions with suppliers. So why not give it a shot now and use these tools for your dropshipping store? Still don't have your online store set up on an ecommerce platform? Well, you'll probably find this blog helpful as it introduces the best ecommerce platforms for dropshipping.

Make Your Business Online By The Best No—Code & No—Plugin Solution In The Market.
30 Day Money-Back Guarantee
Say goodbye to your low online sales rate!
Can I automate dropshipping?
Why not!? With the best management and automation software for dropshipping, you get to enjoy having a hands-off business!
Is Oberlo and AliExpress the same?
Why not!? With the best management and automation software for dropshipping, you get to enjoy having a hands-off business!
Is Oberlo and AliExpress the same?
Oberlo is an application that connects your online store on Shopify's ecommerce platform to AliExpress, allowing you to search and import products from there to your store.
How do you dropship automatically?
In an automated dropshipping business with management and automation software, different parts of tracking orders, importing the products to the online store, changing the price, and shipment can be done without manual control.
Which products are the most profitable for dropshipping?
The products that aren't easily found in local stores are often bought online. The most profitable products are categorized into the following groups: Fitness | Pet products | Health and beauty | Household items | Phone accessories