Best and Worst Dropshipping Products Ideas to Sell in 2022
Posted on February 03, 2022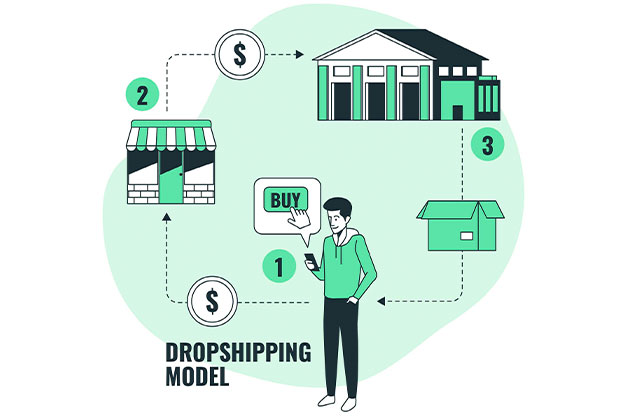 If you've decided to start your dropshipping business but are unsure which dropshipping product is better, you're in the right place now! As a dropshipper you have nothing to do with making the products; however, choosing the best dropshipping product to sell online is the first and most crucial step. Because that will indicate whether your business hits the jackpot or not, so let's find out what products actually work for dropshipping.

No one can tell you what products are the best for you to sell. Because eventually, you're the one who decides which product is the most beneficial and also enjoyable for you. Yes, that's right! You should be passionate about the thing you sell. Otherwise, how can you present it and convince others to buy it?

In this blog post, we have discussed all that you need to know about the best dropshipping products in 2022, providing the features and examples of the best products for dropshipping.

The features of the best dropshipping products
As mentioned before, a successful dropshipping product is the one you are interested in and enjoy selling to others. That said, they should have certain features. Enjoy selling refrigerators?! Well, we're sorry to say that your passion isn't enough! Selling big-size products can give you a headache because shipping costs might be even more than your profit. That is why there are certain features that you should know when choosing a product to sell.

Small and portable
Small products are easy to ship and have less shipping costs. Furniture is definitely not a good choice for dropshipping.

Not likely to be damaged during shipping
You're the first person that the customer refers to when they are not happy with the products they receive. So you should pick something less likely to be damaged when shipping, especially when the supplier is in another country. For example, drinking glasses are not obviously considered a successful dropshipping product to sell!

Difficult to find somewhere else
Keep in mind that something easily found locally or in stores won't be a successful product to sell online because online shopping is somehow risky. So people tend to buy the products on the internet which they can't find easily in the physical stores.

Helpful for solving a problem
The product you sell should solve a problem which people are dealing with. That requires good knowledge and understanding of the target buyers.

Trendy dropshipping products categories
There are specific categories of which products are in high demand right now. They are listed below, and examples are provided to give you the best dropshipping ideas.

Health and Beauty
Regardless of their gender, people are always couraged to have a healthy body and beautiful skin, hair, nails, etc. Therefore, it is expected that people all around the world spend a significant percentage of their salaries on health and beauty products. That's why these products are always in high demand. Some examples of health and beauty products that are best for dropshipping are:

Lip masks


Jade rollers


Face masks


Face massagers


Skincare products

Fitness
Nowadays the number of people working out and doing exercises at home is increasing. After the Covid pandemic, many people found different ways to work out inside the house. That led to the high demand for fitness products around the world. Some examples are listed below:

Dumbbells


Yoga mats


Fitness trackers

Health Improvement
If you know you can buy something from home and use it so that you don't have to visit a doctor, aren't you going to get excited?! People tend to spend their money on home remedies and other stuff for improving their health, such as:

Sleep gummies


Blue light glasses


Organic tea


Posture corrector

Home Decor
Interested in decorating your house and putting nice stuff in it? Many people are like you! They often spend money on home decorations and things that they can either hang on the wall or put on the tables. Here are some examples:

Wall clock


Candles and candle holders


Rattan baskets


Cushions

Kitchenware
Different types of kitchenware make cooking much easier than ever! These products are top-rated and the small-size ones are successful dropshipping products, such as:

Rice cooker


Air fryer


Flasks


Water filters

Accessories
Many people care about their accessories even more than their clothes! Accessories come in different types, and people can't get enough of them. Also, accessories can be an excellent dropshipping product because they are small and lightweight. Here are some examples:

Bracelets


Pendants


Eyewear


Ties


Hats


Scarves


Socks

Pet Products
There are many products for pets to make them entertained or comfortable. Those who have pets definitely spend lots of money on these products. If that's the one you choose, be sure to target pet lovers!

Dog beds


Pet toys


Hamster cage


Car seat protectors
Phone Accessories
Many people's jobs have something to do with their phones and social media. That is why they are always down for buying products that can make their jobs more convenient. Some phone accessories to sell online are:

Phone and tablet cases


Power bank


Ring lights


Podcast microphones


Fast charger

The worst dropshipping products to sell online
Previously, we talked about how important it is to be interested in a product that you sell. That might lead you to choose some products that are not recommended for dropshipping. Products with special features can make your business go down in flames even though they are your favorites. In the list below you can find out about the worst dropshipping products to sell and the reason you should avoid them.

Furniture
Furniture is just one of the examples of heavy products. Generally, it's not wise to choose heavy products as your niche. Because their shipping cost will give you a headache as well as the potential risk of getting damaged.

Glassware
Products made completely or partly of glass are not reasonable ideas for dropshipping. Drinking glasses and glass sculptures are some examples of these products that you shouldn't even think of when starting your dropshipping business!

Casual Wear
If you are aiming for casual or ordinary clothes, you're going to have a long way to compete with other dropshipping businesses with long-standing reputations. Usual or casual clothes are available in actual stores in almost every district of the cities. Therefore, people are less likely to spend their money on casual wear in online stores.

Safety equipment
Helmets, safety glasses, gloves, and other equipment are very risky products. As you have no control over the quality of the products, it will put you in trouble if they don't work properly and cause any damages for the consumers.

Household essentials
Imagine that you need a trash can for your new house. Are you going to look for one in an online store and wait until it's delivered to you?! Of course not! As another example, duct tape isn't something you look for on the internet. Generally, household items are not profitable dropshipping products. Because they are easily found almost everywhere!

Final Note
Now you're familiar with the necessary features of the products you can sell online. You can also recognize the products that are not recommended for dropshipping. So it's time to decide which one to choose. Don't forget that you should be passionate about the product you pick so that you can have fun selling and marketing your business.

Just made your mind about the type of product you want to sell online? Wanna know how to find the best dropshipping products? Then make sure you read this blog to find out about the best dropshipping suppliers.
Make Your Business Online By The Best No—Technical Solution In The Market.
30 Day Money-Back Guarantee
Say goodbye to your low online sales rate!
Do I need permission to dropship?
You don't need permission or a license to start dropshipping. That is one of the reasons why starting a dropshipping business is fast and easy.
What products am I not allowed to sell in my dropshipping business?
Based on Shopify banned products list you are not allowed to sell some products such as alcohol, tobacco, e-cigarettes, fireworks. CBD and solvents.
Can I sell branded products for dropshipping?
Though there is no restriction about selling branded products, some platforms might have different policies for this issue.