How to Build the Best Landing Page from Scratch in 2022?
Posted on January 24, 2022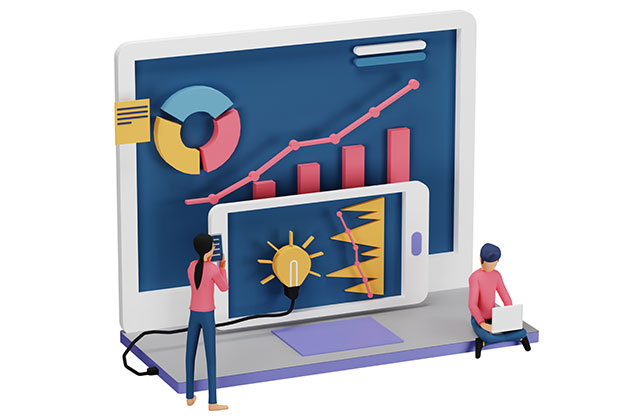 Are you concerned about attracting users to your website? Do you like to encourage people to stay on your website? Are you looking for practical strategies to boost your online sales? If so, you need to work on your landing page. Build your landing page with a stunning structure.

You can control your business with built-in marketing practices on your landing page. This page is one of the most significant web pages. It is through the landing page that you offer incentives to your visitors. Thus, you can convert them easily into your constant clients.

You can control your business with built-in marketing practices on your landing page. This page is one of the most significant web pages. It is through the landing page that you offer incentives to your visitors. Thus, you can convert them easily into your constant clients.

A landing page: Definition
A landing page is a free-standing and isolated page that serves marketing purposes. Generally speaking, the users land on this page in order to be led to the specified action. This action can be filling a form, making contact, or buying something.

Landing pages fit best for advertising campaigns. By designing fascinating CTAs (Call to Actions) on your landing page, you can enhance the conversion rate and attract prospects by generating leads. Well-known as a campaign-specific page, this lead capture page is highly focused.

Ecommerce marketers and Saas marketers (Software-as-a-service) make use of landing pages. They can increase their sales, engagement, and subscription. They are great for building brand awareness.

> What is the Difference Between a Home (Main) Page and a Landing Page
Key features of a landing page
As mentioned above, a landing page is only one page. Thus, you should not make it crowded with too much unnecessary information. You should use very simple and succinct words. It is a super-focused page. You have to include CTA buttons like 'Book Now,' 'Free sign-in,' or 'Free Trial.'

If you have other social media channels, you can integrate them all with the landing page. Moreover, you may like to create several landing pages. You can do it but each of them must focus on one subject.

The design and content of the landing page are very important. The layout and design must be very encouraging. I suggest you write eye-catching headlines and sub-headlines. Also, you should utilize high-quality images. You can upload your YouTube videos if you like.

How a good landing page can help your marketing purposes?
A good landing page is a great help because it generates leads for email marketing campaigns. In other words, you can reinforce your sporadic ad campaigns. It enables you to improve your marketing opportunities and gain many new customers. Thus, you boost your CRM tools more conveniently. You will have a clear list of your previous customers and you will update your customer list also.

On your landing page, you can invite people for webinar registration. Also, it is a good place to work on the validation of your new product or service. You can provide chances like ' Free trial sign-ups or 'News magazine subscription' for your potential clients too. These strategies will increase your conversion rate.
10 Steps to create a professional landing page
Step 1: Assign a singular objective.

Step 2: Look for customizable templates and layouts.

Step 3: Write a clear, value-laden, and concise headline.

Step 4: Produce more high-quality visual content.

Step 5: Create CTA buttons.

Step 6: Work well on your branding aspects (logo, color, design, font).

Step 7: Use built-in SEO options.

Step 8: Integrate with social media channels.

Step 9: Employ a tracking system with Google Analytics.

Step 10: Publish your landing page.

Wix vs. Selldone landing page builder software: Which one is worth your while?
Both Wix and Selldone are impressive software if you use them for creating your landing page. I recommend Selldone over Wix for its more updated facilities.

Wix landing page builder software is cost-effective. It is useful for specific online businesses. As a marketer, you are limited to some options for developing your landing page if you are using Wix software.

Selldone landing page builder software is all-comprehensive and simple to use. Selldone seems more powerful and affordable. I recommend it for businesses of any size (whether small or large). It is more ideal for those hard to please people. You can build your landing page quicker with Selldone.

Optimization of the landing page
LPO or Landing Page Optimization boosts your website conversion rate. The optimization process refers to the strategies and practices by which you improve users' engagement. It helps you to identify your potential clients and track their behavior online.

In this way, you can create a visual data report for more effective CTAs. Also, you need to optimize your landing page for SEO. It is recommended that keep the A/B testing for further analysis. Optimizing a landing page is significant because it strengthens your lead generation.

Dimensions of a landing page (vs. other web pages)
Illustrative images
Absorbing CTA
Automated welcome emails
No shopping cart automation
Follow-up automation
Write your contact info
Retargeting ads
Peer opinions and recommendation
Engaging content
Create a survey form
Gather your users' contact info
A responsive landing page
A responsive landing page refers to its compatibility with any devices such as cellphones, desktops, iPad, and the rest. It is important to make a mobile responsive landing page because many users prefer their mobile devices to search.

Actually, to make your landing page mobile responsive, you'd better add HTML, CSS, and JavaScript. Also, the UX is different on desktop and mobile. That's because the design and layout of a landing page are salient factors in the landing pages.

By the way, if you don't make a mobile responsive landing page, you will incur a loss for your marketing purposes.
Conclusion
Having effective landing pages is very important. So, try to build creative and eye-catching landing pages. Think of some significant factors such as simplicity, great images, infographics, clear headlines, and practical CTAs. You must have an effective landing page; consequently, it will generate leads. So, don't forget to deliver your brand value to reach your business goals on this path!
Make Your Business Online By The Best No—Technical Solution In The Market.
30 Day Money-Back Guarantee
Say goodbye to your low online sales rate!
How do I create a landing page?
It is easy to create your landing page. You can use free landing page builder platforms such as Selldone Landing Page Builder. Choose your templates and a domain name (it's optional). Produce unique content and use striking images. Then work on your CTAs and publish them at the end.
What is the purpose of landing pages?
Generally landing pages are a good place for conversion. Something CTAs like sign up, free trial, book now, webinar registration, etc. take place on landing pages. It is a single page of your website with a specific purpose.
How can I create a landing page for my startup for free?
You can benefit from free landing page builders. They are services where you can create your personalized landing pages with no need to code. Selldone has the easiest free landing builder services.
What is the easiest landing page builder?
Some of the famous and easiest landing page builders include WordPress, Selldone, Leadpages, Hubspot, etc.
Can I create a landing page with Mailchimp?
Mailchimp is an easy-to-use tool. You should click on the Landing page button. Select a name for it and select your audience. After that choose your templates and add a URL. Finally, you can publish it.
Can you have a landing page without a website?
The answer is YES! You can create a landing page that stands independently from your website.