Does Dropshipping Work in 2022? [Pros and Cons of Dropshipping]
Posted on February 05, 2022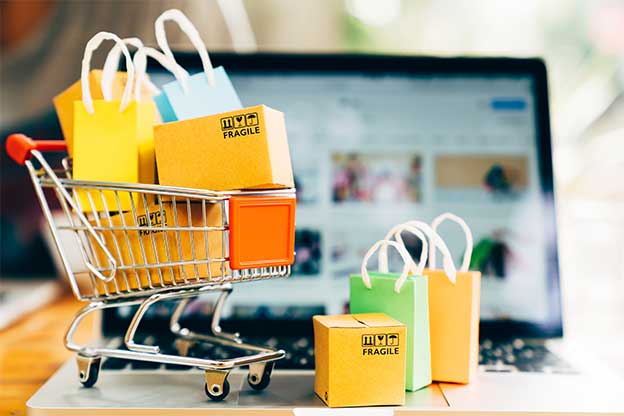 Now that you're reading this blog post, you are probably wondering about starting your dropshipping business but not sure if it benefits you. This is totally normal to be hesitant when starting a new job. So it's best to know more about the pros and cons of dropshipping and decide if it is really worth it. If you are not familiar enough with dropshipping, I suggest reading this first: How to Start Dropshipping for Free?

When it comes to choosing dropshipping as your occupation, the most important thing to consider is if dropshipping works and how much money you can make out of it. After that, you can think about other aspects and evaluate their pros and cons. So let's find it out!

Is dropshipping worth it?
You put lots of effort and time into finding a supplier, buying products, setting up an online store, and attracting customers. In the end, is it really worth it? Does dropshipping make a living? can you lose money with dropshipping?

The answer is neither a "yes" nor a "no" because that all depends on you. There are many challenges in dropshipping business that you should be prepared for. For example, if you don't know how to deal with unhappy customers, long duration of shipping, and irresponsible sellers, your business will probably go down in flames!

On the other hand, since nowadays ecommerce and online shopping have become more thriving than ever, there are lots of chances for you as a dropshipper to go places in your business. So dropshipping is worth doing if you are familiar with its pros and cons and also how to deal with the challenges.

Advantages of dropshipping
Let's take a look at the advantages of dropshipping and see how it can be profitable:

1. Starting dropshipping is fast and easy
All you need for starting your job as a dropshipper are products and a website to present them. Then you need marketing to make your online store popular and reliable.

2. You don't need to store the products
Actually, you never get to see the products! When a customer buys something, their order will be delivered to them straight from the supplier. So no need for you to buy products and store them somewhere. It can also be an issue though. How? Read more about it in the disadvantages part.

3. You make quick profits
As a retailer, first you pay lots of money to buy products in bulk. Then you will make profits by selling the products to others. Not only is this process too long, but also you will lose your money if you can't sell your products; however, a dropshipper can receive profits a lot sooner. Once the customer orders a product and pays for it, you order the same product from the supplier with less price and you're done!

4. Testing the products and realizing the customers' tastes is easy
Imagine you have bought lots of sneakers from a supplier, but are not able to sell them. It turns out that your target customers are not interested in buying sneakers but rather sandals. Now you know the tastes of your customers but what to do with these bunch of sneakers?! This is how dropshipping can make you test different products without you having to buy them.

5. No multitasking!
As a dropshipper all you need to do is to manage the online store and do the marketing. Storing the products, managing the inventory, packing, and delivering the products are others' responsibilities. That also brings you lots of free time. You can travel around the world while doing your job!

Disadvantages of dropshipping
Remember that no job is a perfect match for you. As you get to enjoy the advantages of a good job, you also have to deal with its challenges. Let's discover what the downside to dropshipping is.

1. Prepare yourself for a difficult competition!
As mentioned earlier, dropshipping has currently become thriving as people prefer to shop online. So obviously you'll have lots of competitors which makes this business more challenging.

2. Not everything is under your control
Suppliers pack and send the product to the customers. It means you have no control over the quality of the product and shipping. Low quality of products and services upset the customers and that can harm your business. That is why finding a reliable supplier is vital. Before that I suggest to read my another post: Best and Worst Dropshipping Products Ideas to Sell in 2022.

3. It's all your fault!
Your job is to connect the customers with suppliers. Therefore, these two groups never get to see each other. Meaning that if the customer, for any reason, is unhappy with the product or late delivery, you're the first one to blame!

4. Managing multiple products ordered by one customer is an issue
Imagine that you have put shoes and coats each from the different suppliers in your store. What if a customer wants to buy a leather coat and formal shoes at the same time? Even if both products are available in the inventories of suppliers, they won't probably be delivered to the customer at the same time.

5. No discounts anymore
One good thing about being a retailer is that you get discounts from the suppliers when buying products in bulk; however, as a dropshipper, you are not able to buy products at low prices. Because you're ordering just one at a time.

Final Note
Now that you're familiar with the advantages and disadvantages of dropshipping, you're more ready for the challenges you're supposed to deal with; however, if you think with all these pros and cons of dropshipping you'll not be a good fit for this business, check out this blog to discover what better than dropshipping is.
Make Your Business Online By The Best No—Technical Solution In The Market.
30 Day Money-Back Guarantee
Say goodbye to your low online sales rate!
What are the best dropshipping websites?
Shopify, AliExpress, eBay, Amazon, Walmart, and Oberlo are the most well known and popular dropshipping websites that provide the best service for those who either want to sell or buy products.
Is dropshipping worth the risk?
Yes! Dropshipping is considered a business with low risk. Though losing money does happen for many inexperienced dropshippers, it can be quite profitable.
Is dropshipping legal?
Yes. dropshipping is a legal business as long as you are not cooperating with suppliers whose activities are against the country's policies.