Fulfillment & Processing Software
Supercharge your business growth by process efficiently
Selldone provides a flexible, scalable, and universal orders management system for online shops and retails so you can smoothly handle orders and optimize processes and make your customers super happy with your agility.

Fulfillment & Processing Software

Unlock your business.
Selldone business OS has been designed and developed for multichannel ecommerce/retail businesses, with a mission to help you boost sales and deliver your customers' orders in the shortest time.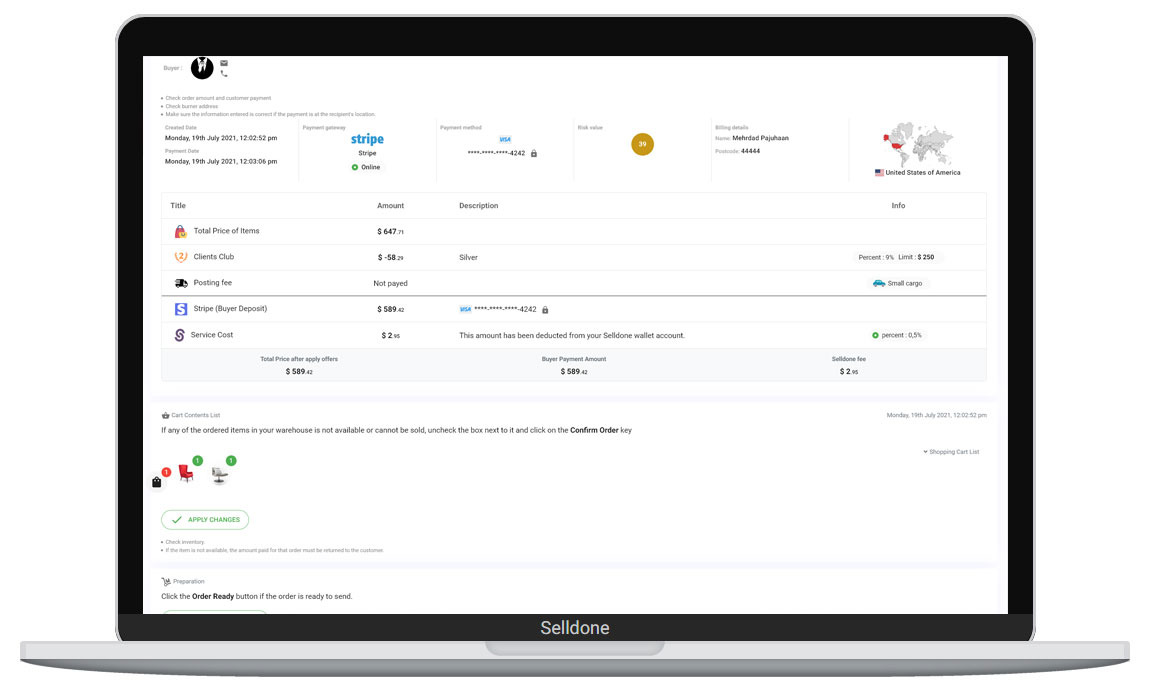 Physical products orders fulfillment.
Ensure all customers receive their orders at the right time and right place and be up to date that their order is in which state and when they receive it.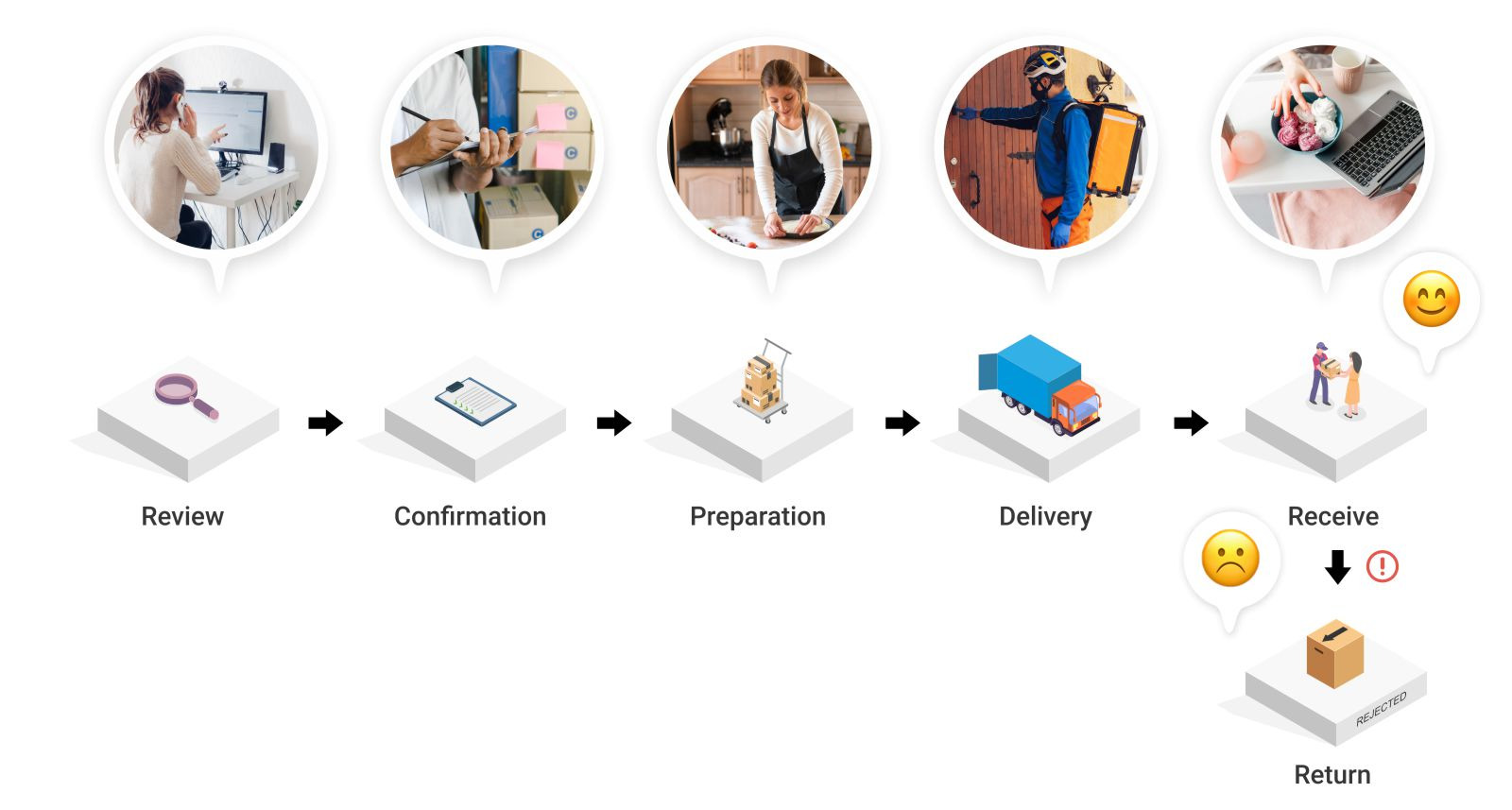 Virtual products orders fulfillment.
Did you want to sell virtual items like gift cards, game items, etc., to your customers? Now, You will have the right tools to handle this kind of trading for your business.

File orders fulfillment.
So simple, create a file product, drag and drop your files, and it will be ready to buy by your customers.
Service orders fulfillment.
There are different types of services such as booking, on-demand, appointment, and more. Depending on how you provide your services to your customers and what your revenue model is, you can design your services on your website.
Drop-shipping fulfillment.
Orders pass simple and seamless steps between your shop and wholesalers shop by the built-in drop-shipping feature.
1- One click select/add product. 2- Charge virtual account or transfer money when receiving an order. 3- DONE!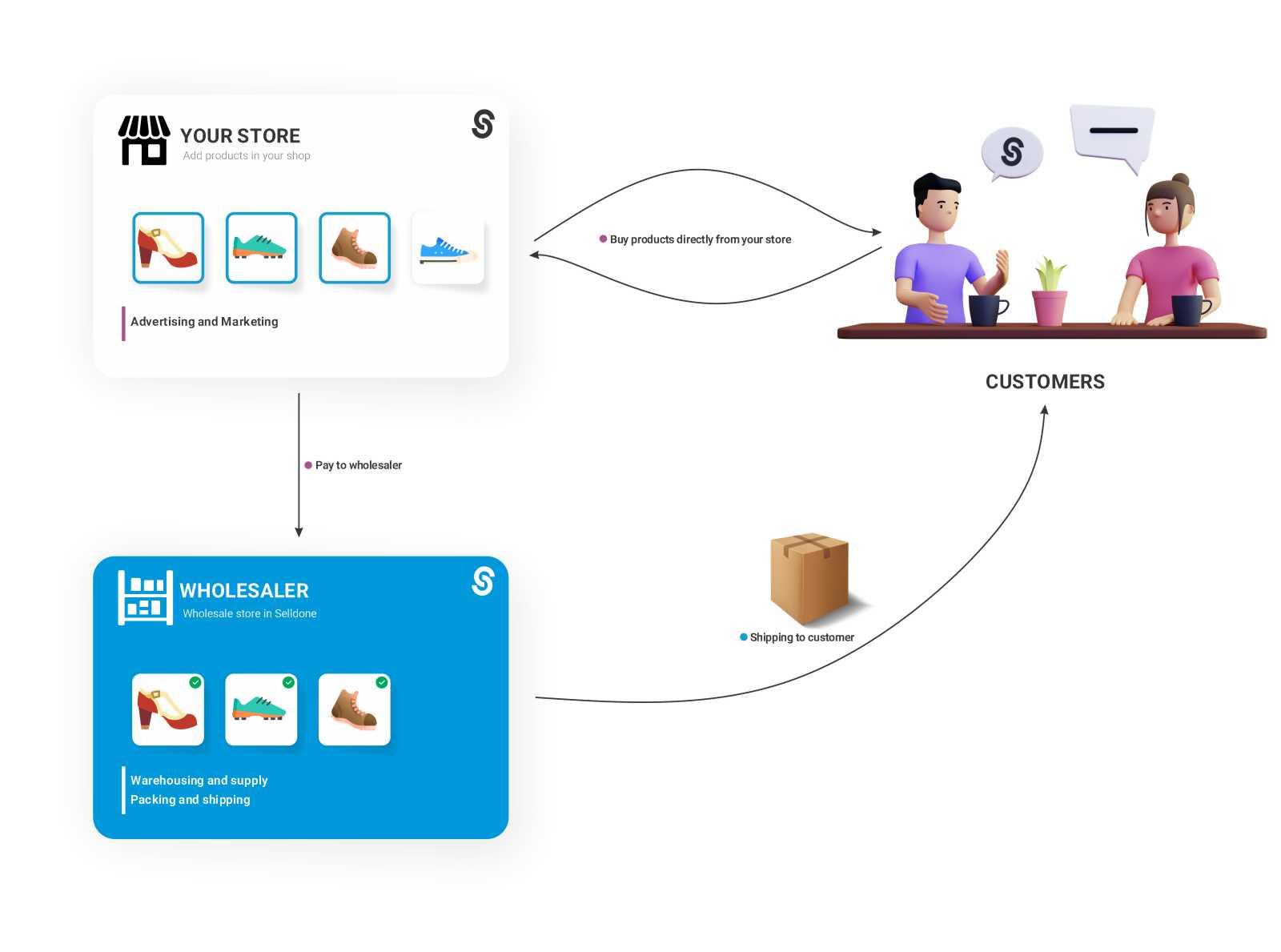 Hyper orders fulfillment. Sell in a super-fast way!
Want to buy a drink, pastry, or a slice of pizza in seconds? How long have you been waiting in queue to buy such things at festivals? What about long queues to buy a ticket for cinema or seasonal carnival? Selldone provides you the HYPER.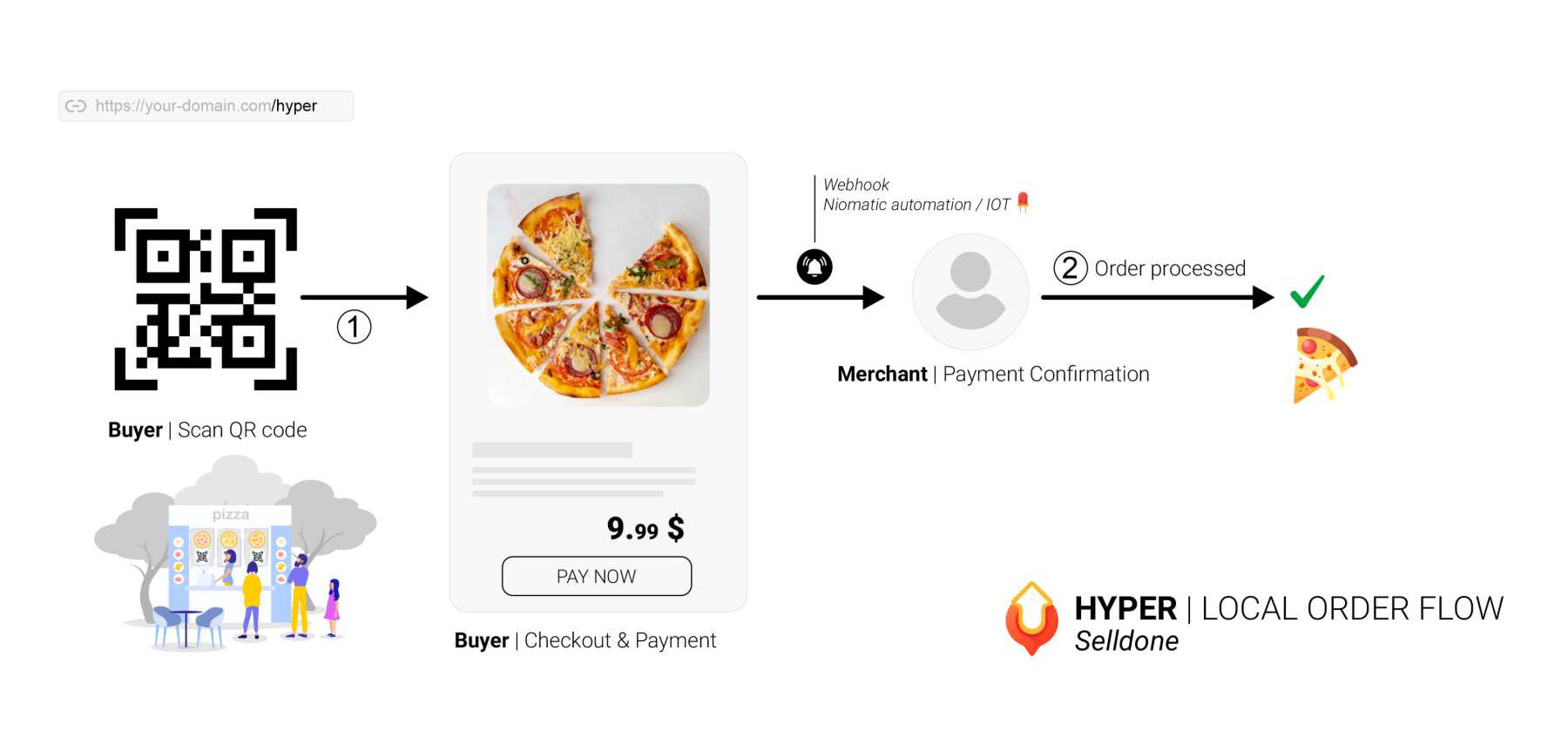 For sale at festivals, exhibitions, and wherever the products are bought by many people in person.
Social orders fulfillment.Sell in a non-traditional way!
Receive orders according to the customer's request, rather than via normal predefined products and checkout process.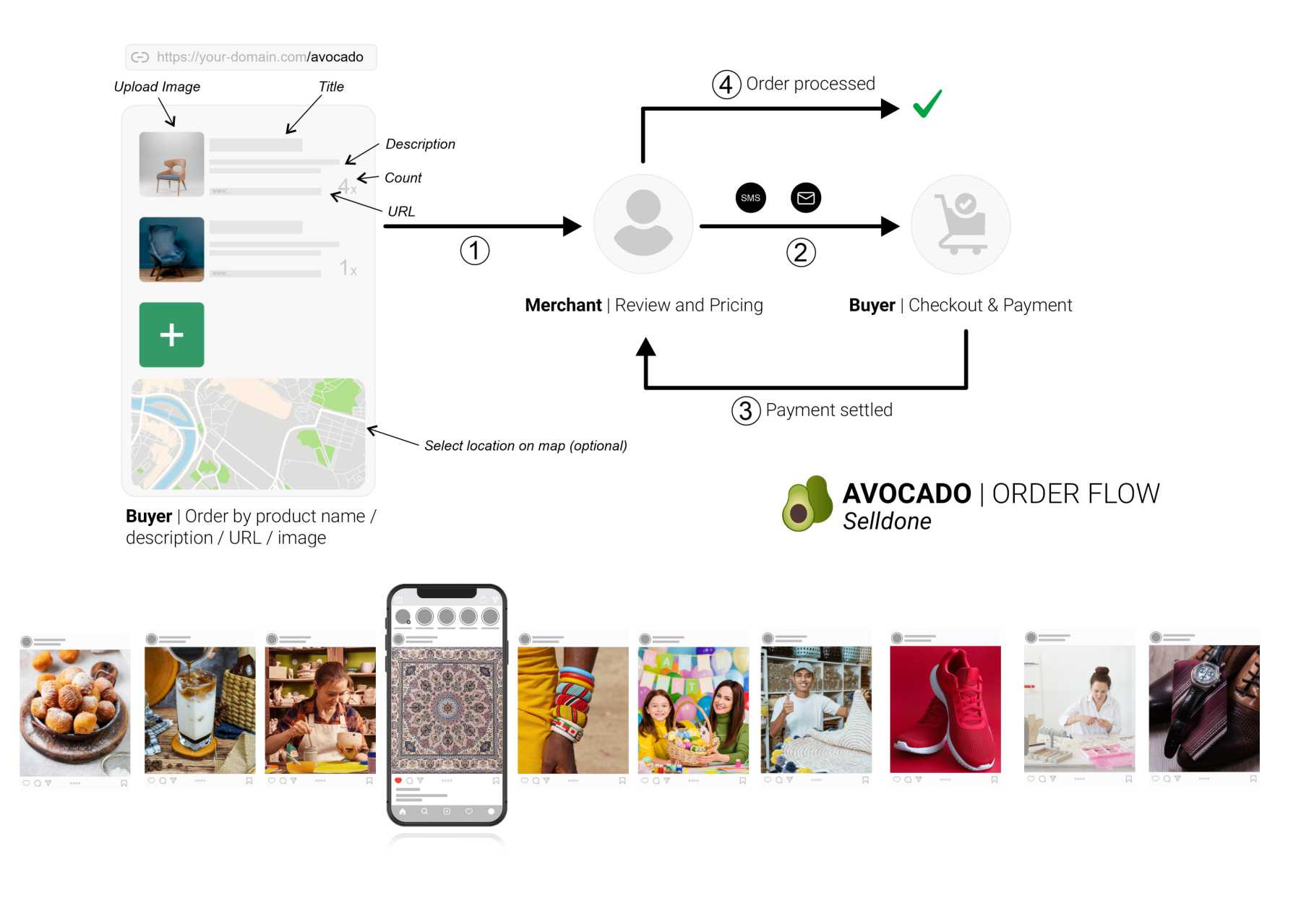 Mass orders processing.
Minimize delays in the fulfillment process of orders so your customers will come back to your business.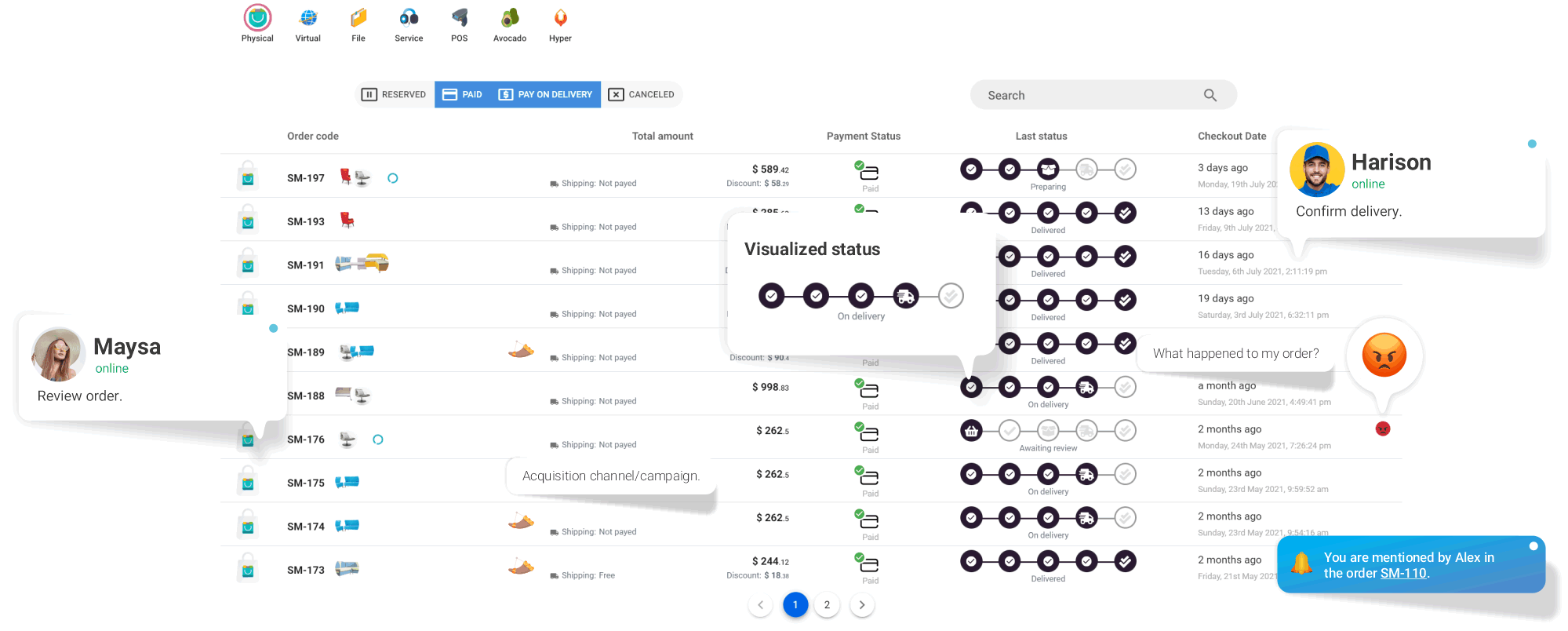 A fully integrated suite of order payments.
See the payment details on the order page so you can make the best decision to confirm or reject the received orders.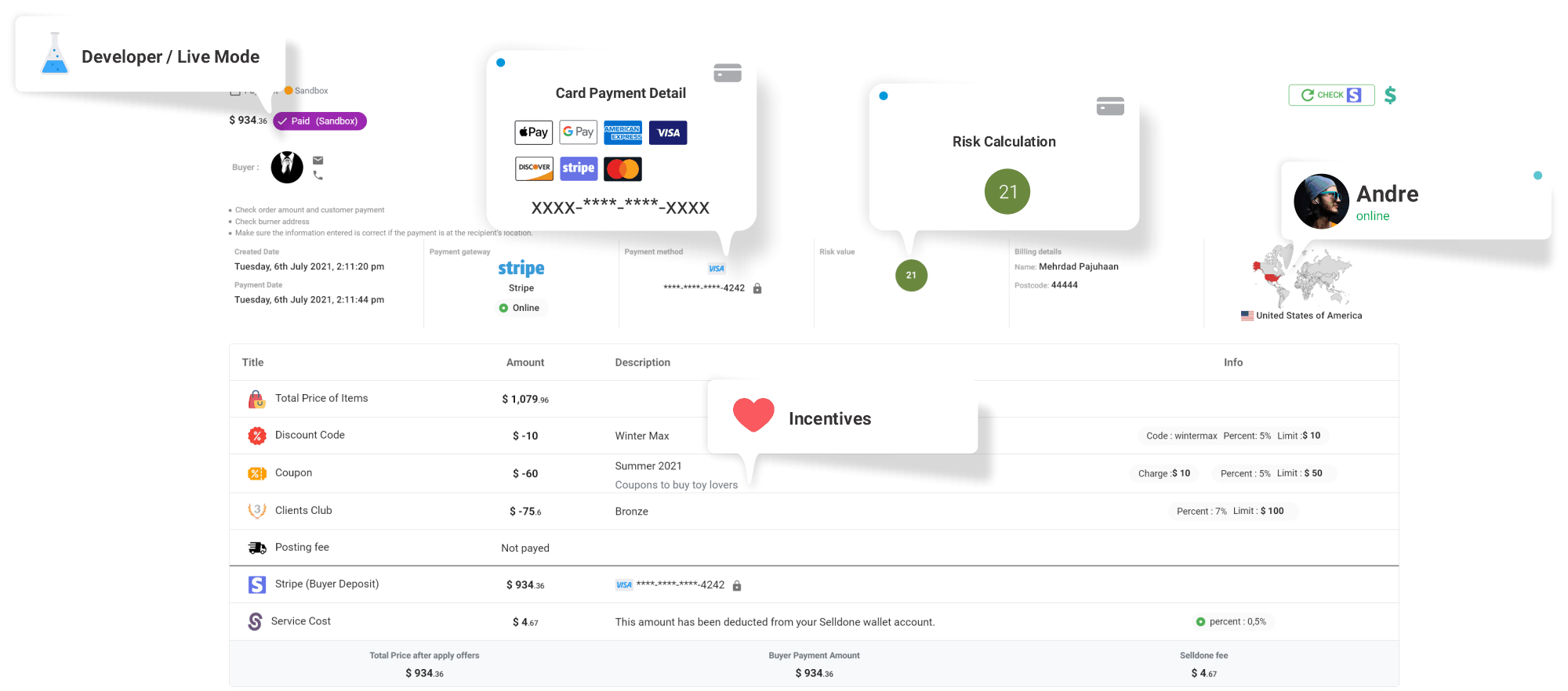 Review orders and make everything align.
You may not be able to deliver items in an order, so it is better to record these for refunding and informing purposes.

Make delivery easy for businesses of all sizes.
Without using intelligent order management software, the possibility of making mistakes in the shipping chain will be high. By using the right tools, you can reduce the number of mistakes and costs involved.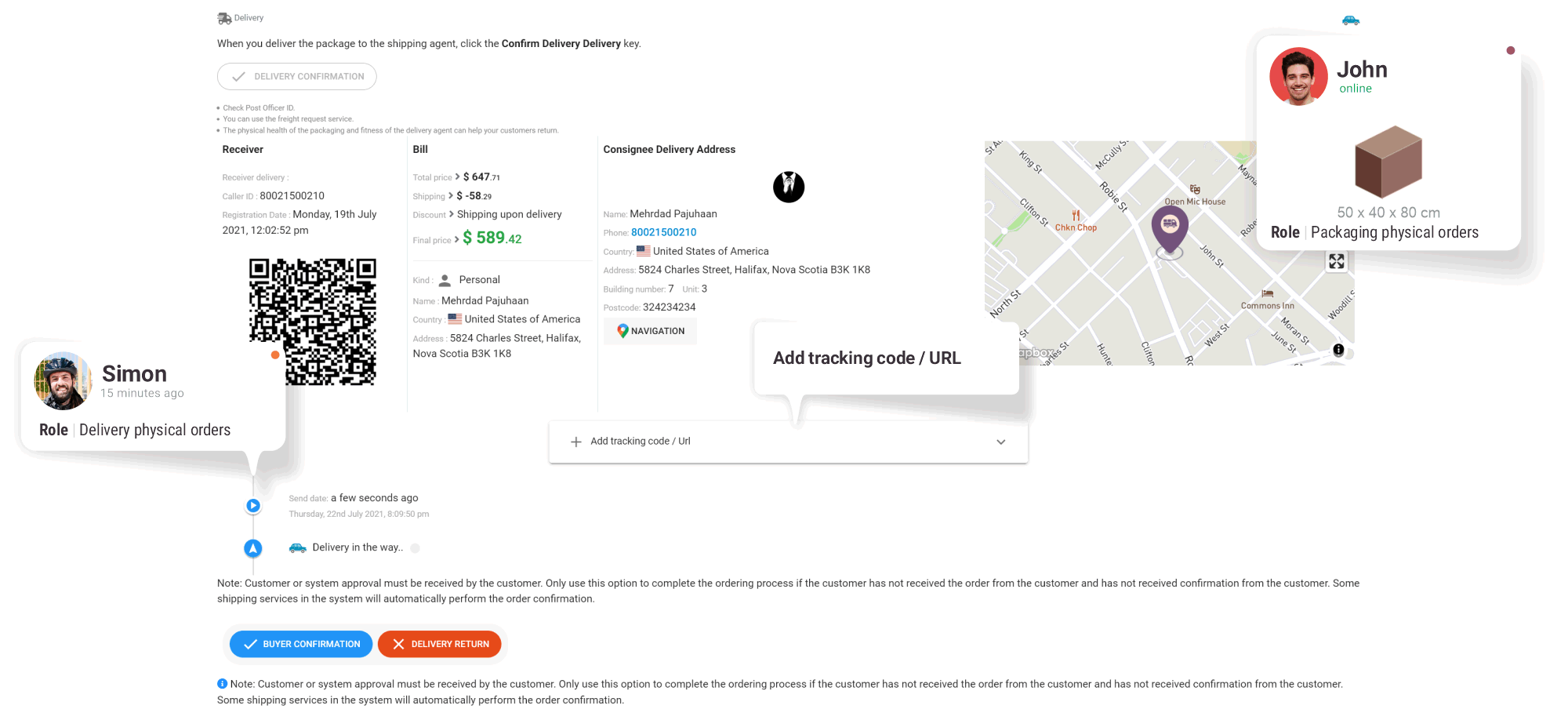 Bring your team together in one shared space.
Organize and assign tasks with order timeline, team's workers see immediately what they should do, when work is due , and which task is the next priority.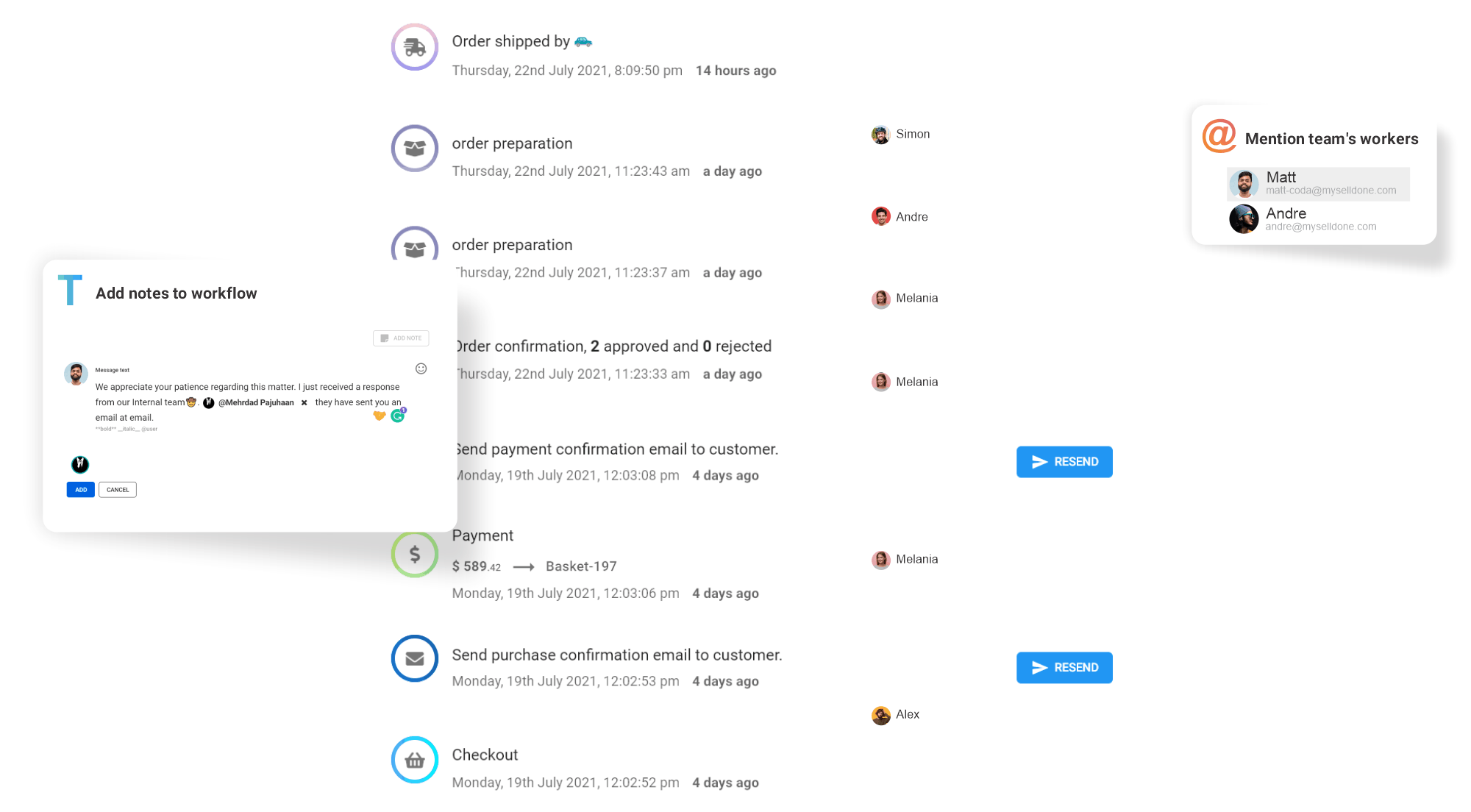 Up to 60% decrease operational cost just by removing repetitive tasks.
Do you prefer to do repetitive tasks after receiving each order or complete order processing steps with a few clicks in a smooth flow without filling out even one form!? It's you to choose what you want to do with your time.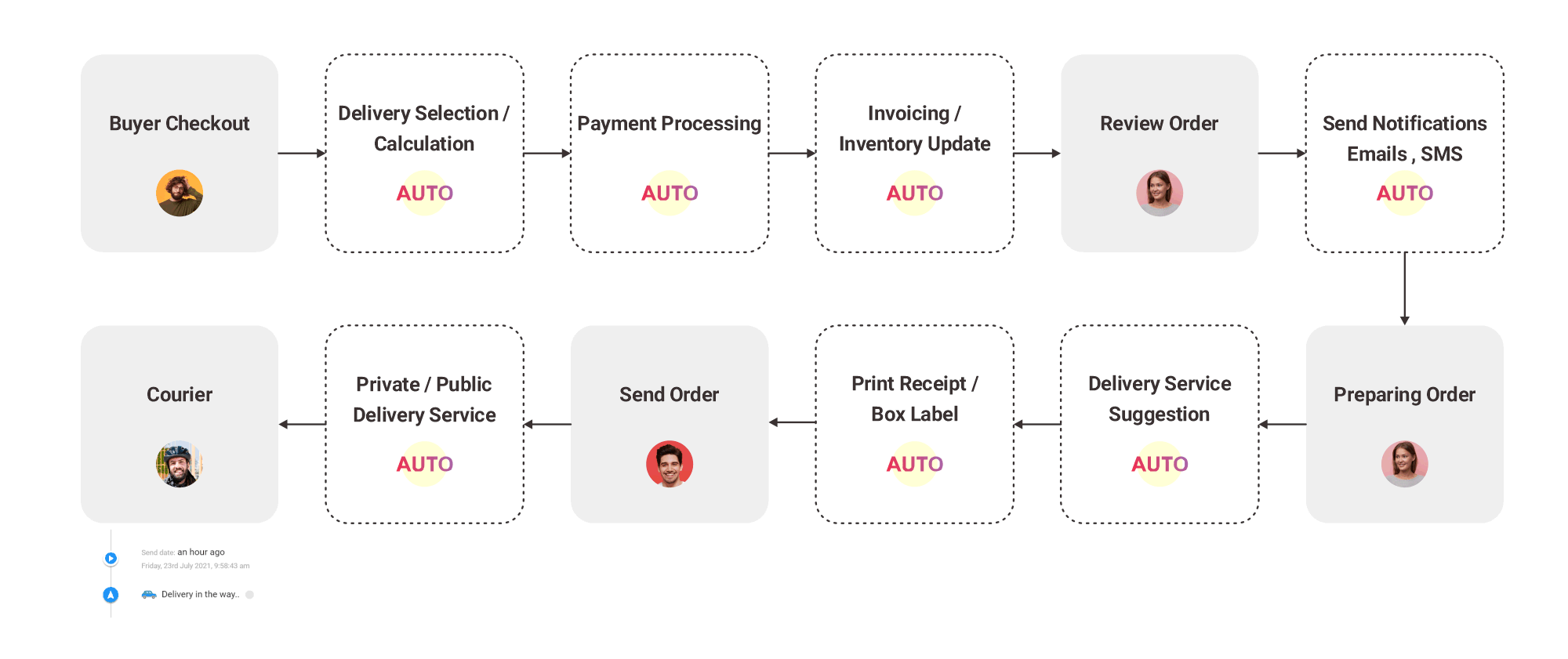 Know your customers better. Make them happier.
It is important to know how customers came to your website. Successful businesses are always trying to shorten the way customers reach their services by knowing them better.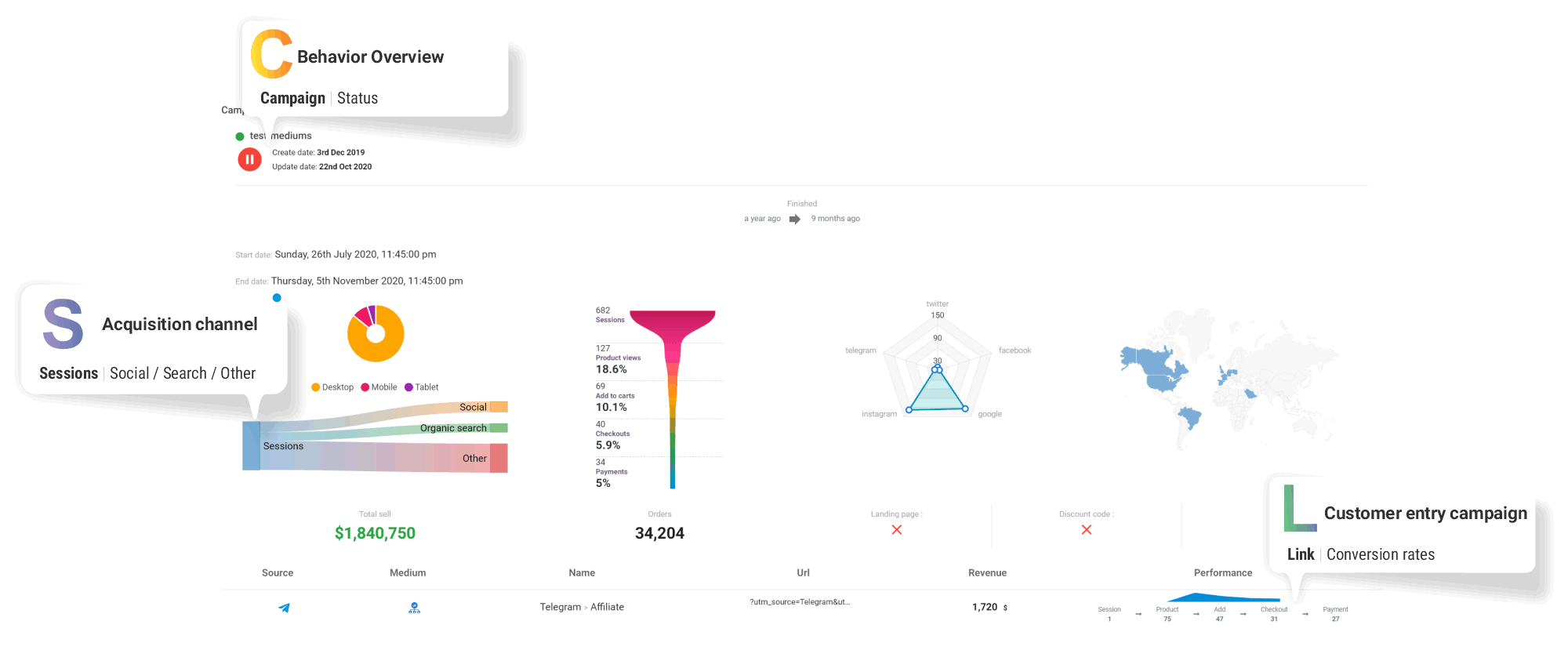 Mobile Fulfillment.
Access to your business anytime.
Don't you want your business management to always be in your hands? You will be able to manage your business wherever you are, even on the subway when you have a mobile phone.
Payment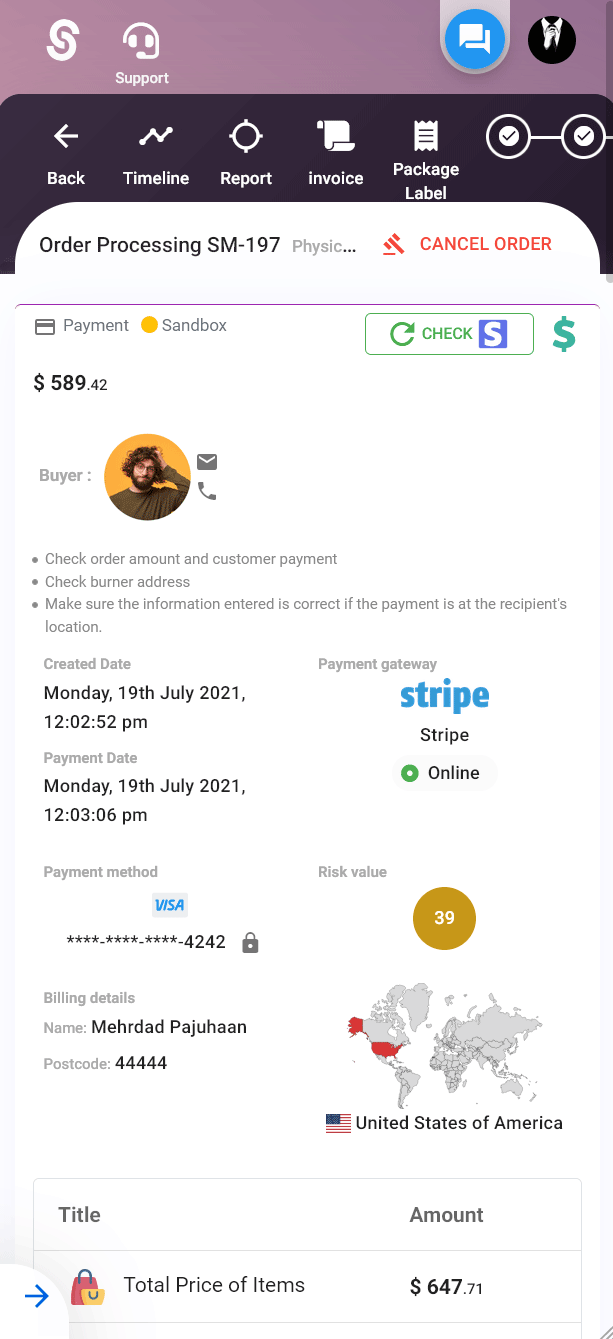 Payment overview and actions.
Delivery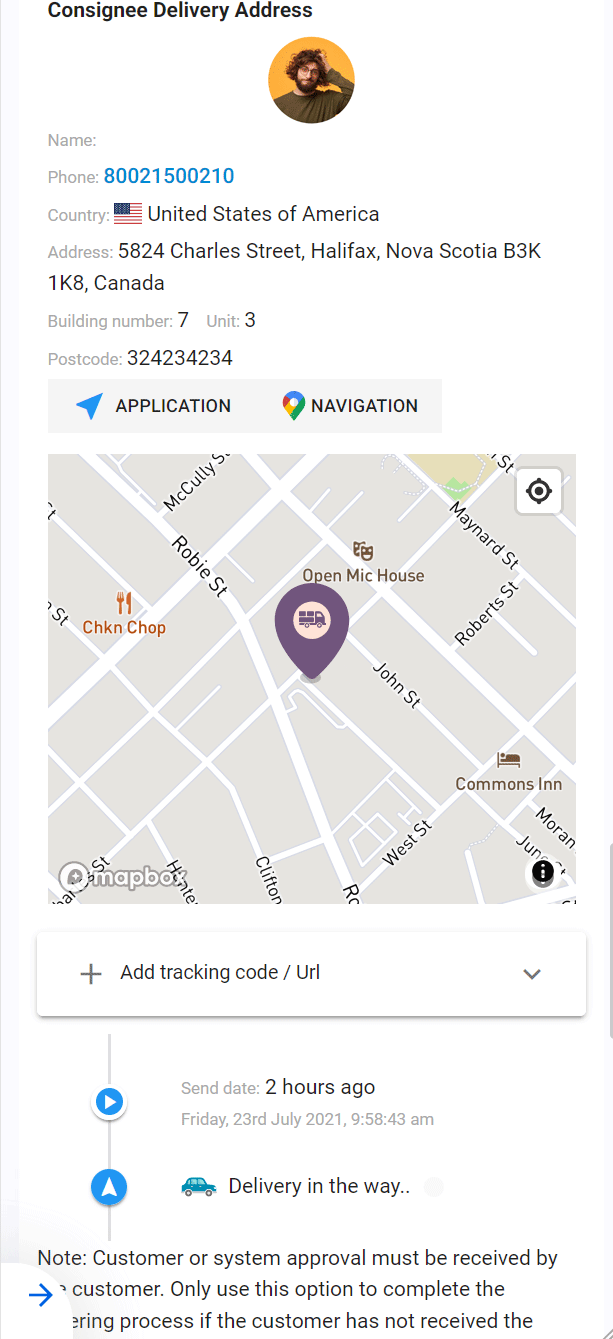 Send shipment management.

channel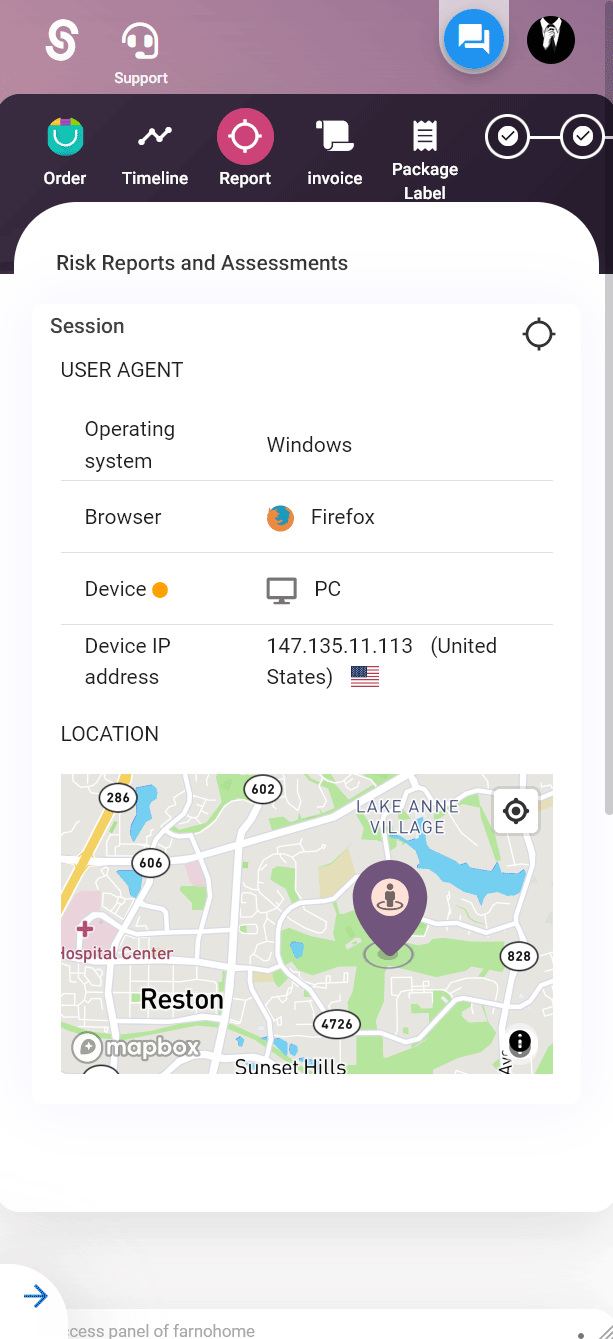 Collect data with respect to privacy.
Connect your website to your business.
Sync online/offline orders and inventory, get notifications, and automate your workflow with Selldone APIs and an embedded trigger-flow visual programming platform.
Intelligent order management system.
Selldone business operating system reduces some of the burdens on your business.
The credibility of your online business is definitely related to the valuable experiences of your customers when they place an order in your store. Therefore, your store-building platform should be equipped with an order management system that provides you with a simple and secure order processing experience. The order processing system in Selldone manages the tracking of incoming orders in an online store and the execution of operations required to complete them well for you.
The technologies used in Selldone to manage online orders have helped retailers, as well as well-known brand stores, bring online commerce to their business. Here in Selldone, you can automate order completion routes, manage return orders, reduce shipping costs, and show customers up-to-date inventory information. There is also a Radar Stripe Radar Risk Assessment System for the payments department to maximize payment security.
Your frequently asked questions
How can I get notified when I receive an order?
On the Orders tab on the dashboard page of Selldone, you can see a red notification that alerts you of any changes in orders. Moreover, you will be notified by SMS and Email.
What do I need to do if my customers have not received order emails?
When customers place an order, an email and an SMS with the Name of your shop is sent to them immediately, which contains the latest status of orders. If they did not receive an email or SMS, Selldone allows resending to notify them.
Can I request some information from my customers during ordering?
Yep. Occasionally you intend to ask for information about selling a specific product for some reason. There is an input form in the product adding process that you can write and ask anything from your customers.
I sell digital products like Apple gift cards; how can I give the redeem code to my customer?
If you sell products that are required to give information like a number after checkout, you can enter unique redeem codes in the "Output form" available in adding product steps.
How can I manage my Instagram sales?
Selldone offers a solution specifically for the sellers that their primary sales channel is Instagram. You can activate it on your dashboard by entering your Instagram ID and putting your shop URL in your Instagram bio. When visitors click on your link, a page will be displayed similar to the Instagram page template.
Why should I have a Selldone shop if I don't want to sell online?
Whether you want to sell online or offline, you need to create an online store. The Selldone POS feature is a Point of Sale tool with a variety of functions to help your physical shop when your customers purchase products in-person. All Selldone members have access to Selldone POS in any plan.
START your online business NOW — it's free

You try, we open the doors

Start now — it's free