What is the Difference Between a Home Page and a Landing Page
Posted on December 27, 2022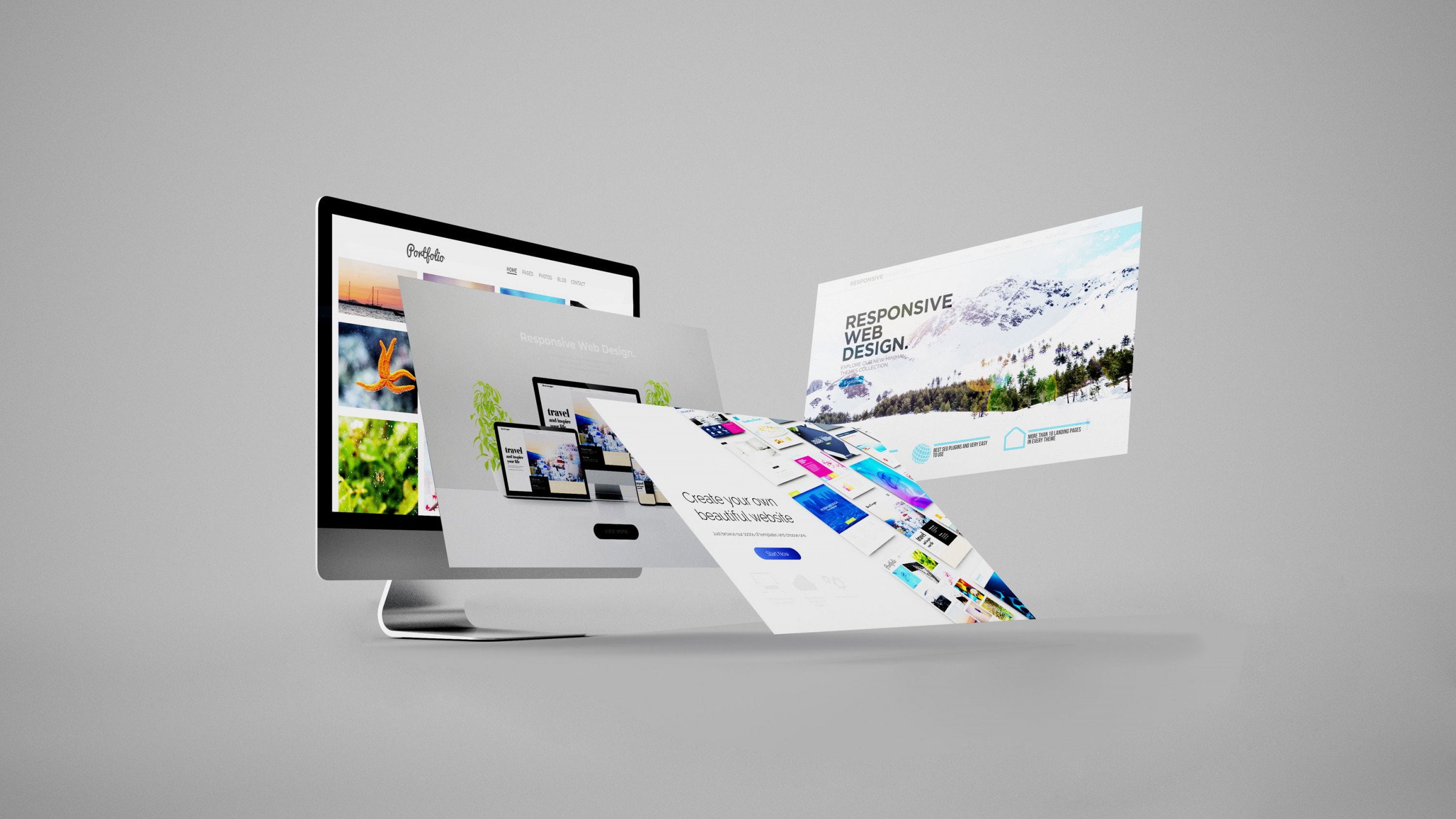 Generally, the landing page of a website is different from the home page. The main website page is well known as a home page, while a landing page regards as a "lead capture page." Every website needs five pages, including a home page, about us page, blog page, contact us page, product/service page. The home page is essential in every website because many users visit this page.

Most of your users get a first impression of the nature of your website through the home page. In contrast, landing pages are to promote marketing affairs. On your website's home page, you mainly and briefly illustrate the aspects of your website, your business, and your profession. On a landing page, you specifically apply some strategies to generate leads.

This blog divides into two sections. Here, we will learn about the differences between a home page and a landing page.

Home Page What is a home page?
The focus of a home page is exploration. A visitor will find out the general information on the website. A Home page is usually encouraging for the visitors because it repletes with many hyperlinks of other website pages. It is similar to a gateway that quickly introduces users to the business nature, brand, services or products, and logo. In reality, a home page navigates the users to the other pages.

9 vital aspects of a home page

You can drive massive traffic to your website and enhance its performance by making your home page more effective. A successful home page must include the following aspects.

Logo: Your company logo is the brand identity of your business. Thus, it must be visible on your homepage. Your customers will recognize you through your logo. It will help if you put it in the header.


Headline/Sub-headline: When visitors come into your website, the first thing that absorbs their attention is the headline. Try to write your headline that you can hit home for every user. Choose hard-pressed but straightforward words. Sub-headline is supplementary for the headline itself. It offers a brief but effective explanation.


Images/Videos: You can impress your website visitors visually. Both images and videos amuse their brain. They both bring credibility to your homepage. You can embed your YouTube video on the home page too.


Social Proof: Customer testimonials or social proofs strengthen the sense of trust. You can retell the success stories of your previous customers as inspiring representations.


Major Call-to-Action: The primary goal of your homepage is to usher your users delve deeper into your website. You can use action-oriented words to evoke everyone for clicking, e.g. 'Try it for Free.'


Minor Call-to-Action: You can also offer additional opportunities for those users who are not interested in the primary/prominent CTAs. Actually, you open another path for your visitors. You can use some offerings like 'Shop Now.'


Content: The text content is always essential. You should keep your content on the homepage all comprehensive. Try to be straightforward. Also, you have to resonate your brand voice with the content.


Navigation: You should provide a clear path for your users to direct them to other pages on the home page. Put the navigation menu at the top. It must have a hierarchical form.


Footer: Besides the header navigation, you also have to provide a footer. The end of your home page should have an encouraging format. You can integrate this part with social media channels, contact info, and the like.

What are the purposes of a home page?
Establishing your business brand.


Compelling the users to visit the other pages.


The home page acts similar to the front door of your company.


The home page represents your marketing key objectives.


The home page delivers trustworthiness and reliability to your users.

Landing Page

What is a landing page?
First and foremost, I suggest you refer to "Tips for Creating a Well-crafted Landing Page: Convert Your Visitors into Clients" for more minute exploration. To shed light, the focus of a landing page is to run a successful marketing campaign. A landing page is a standalone page. You will increase your bounce rate and increase your conversion rate through a landing page. Web developers can target the audience by creating a landing page. Business owners can increase their income with an effective Landin page for marketing purposes.

Landing pages are action-oriented in nature. With only a one-page structure, the marketers can present their competitive offerings for their services or products on a landing page. Above all, you will get the best sales results by promoting your landing page. Then, your potential visitors might turn into actual customers.

The must include features of a landing page
Offerings like a free trial, contest entry, and webinar sign-in.


Unmistakable Call-to-Actions


A form to be filled out by the visitors


Minimal content.


Free of distraction


Integration with other marketing channels.

Why is a landing page significant?
You should follow up with the offerings after getting in touch with your customers.


A landing page acts as a bridge to connect the marketer with the visitors and turn them into customers.


You can lead your landing page visitors to your e-commerce website.


Your number of visitors will increase.


You can improve the chances of conversion.


The ultimate purpose of a landing page is to capture leads.


It is request and reward-oriented.


Gaining better SEO achievements.


It employs a PPC strategy.


It targets special groups of audience.

Final Note
In brief, a landing page is distinct from any other web page, especially a home page. Unlike a home page, a landing page traces advertising purposes. Each website has only one home page; however, you can create several landing pages for one page to segment your lead generation.
Make Your Business Online By The Best No—Code & No—Plugin Solution In The Market.
30 Day Money-Back Guarantee
Say goodbye to your low online sales rate!
Why do I need a landing page if I have a website?
You will gain good SEO results by creating a landing page. Moreover, landing pages mostly are commercially oriented. You can reap benefits with a landing page while a home page is merely informative.
What makes a landing page different from a home page?
A home page is one of the several pages of your website. It is the front door of a site. In opposite, you set marketing goals on the landing page. It allows you to increase your visitors.
What do you mean by the home page?
A home page is the first webpage. It has some hyperlinks and leads the users to other pages.
What should my homepage include?
Every home page must have some standard features. Include logo, headline, testimonials, footer, header, images, and navigation.