Best Storytelling Tips and Techniques for Bloggers
Posted on January 26, 2022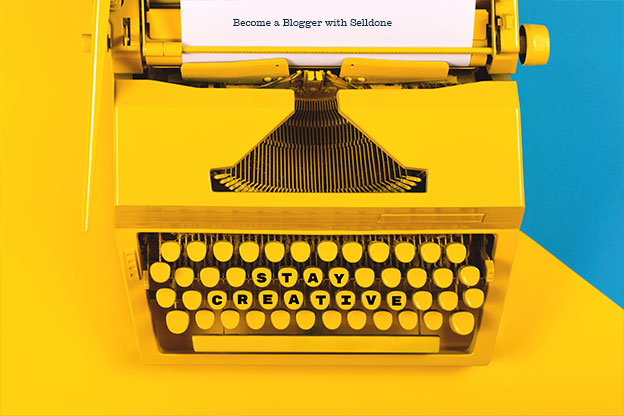 Are you writing as a blogger like I? As a blogger, I wish to share your mentality, opinion, and views with the world. In your blogs, you express yourself, knowledge, experience, and skills. Sometimes you are writing about human life cases. But some other times, you have to write about a specific product or introduce a service.

To work as a blogger needs passion. Today, I will illustrate some valuable techniques that you can employ too. This blog post includes two parts. You will read about some strategies while getting ready to write your blogs and the narrative tones. I hope you enjoy reading!

A. Strategies for bloggers
Find the right blogging niche
It is necessary to choose a small and correct niche at first. You need to pick up a niche because you will help your readers to focus on a clear topic. Then you should expand your subject and avoid producing scattered content. Through this lens, your readers will find the best solutions and come to a better decision in the end. Thus, the readers won't leave you unfinished!

Crucial but straightforward, the niche is a clear-cut topic that the entire content revolves around it. You can narrow down your target audience by choosing your niche. Furthermore, you need to be consistent generally and bring excitement to your readers. Forget about being all doomy and gloomy!

It would be best if you didn't rush writing your blog. After finding the right niche, start brainstorming and generating ideas. Search and ponder on your key terms. They can be a good starting point. Keyword research tools are also helpful.
Write evergreen content
Evergreen content is effective content. Your evergreen content lasts for long years. It remains a constant valuable text for the readers. In other words, it won't get expired soon.

Technically, the content is optimized with SEO. It contains value-laden keywords. Thus, there are always many users who search about it. Evergreen content always brings good organic traffic to your website.

Actually, many people visit your website and read your blog regularly. It is necessary that your content be related to your business because you will have a lower bounce rate.

To impress your readers, you need to be as transparent as possible. Always get started with the evergreen topics. You can connect the case with the most asked questions; then generate an optimized text. For gaining better results, you can publish your updated content once in a while.

For this purpose, you can publish different types of content. I suggest you develop various blogs like tutorials and guidelines for your new products and services. Such blogs are perfect chances to prove your company's authoritativeness. Also, guidelines are mostly shown on the first page.

It is a good idea to add fresh and trendy hashtags to promote your content. Another strategy is to benefit from internal links in your text. You may like to use the other blogs on your website as a reference.
Tell an anecdote
Anecdotes are always the best strategies to retain your readership. They are a great help because anecdotes boost your business credibility. If you illustrate some case studies or retell the real stories of your users, you will get more authenticated.

Work out your anecdote by assigning relevant and appropriate details. You should weed out unnecessary information. Do not get lengthy and try to transmit the point through each word and sentence. You can move forward by adding a mood to your paragraphs.

Avoid using words that your readers get disappointed in after reading your blog. If you are writing about a product on your website, you can write about the real story of one of your customers. You can make your point by retelling the successful experience of your previous clients. It will be fun and encouraging for other potential customers too.

B. Narratives tones in blog writing
The writer's tone refers to the attitude and the deep contemplation of the blogger. In this part, I will explain different tones that a blogger can keep during writing.

1. Persuasion: You develop your text to help your reader make a better final decision. Because you could persuade your reader to end up with an idea, just think of writing about an advertisement.

2. Inspiration: Think similar to a motivational speaker. You have to delight your readers with your content.

3. Launch revolutions: If you are going to write about a new product or explain an exceptional service, you can draw comparisons between the new and the old stuff. Always consider this fact that creates powerful content to open ways for great revolutions in your customer's lifestyle.

4. Optimism: Try to save an optimistic and sincere tone in your bog. After reading your blog, your readers must feel hopeful, energetic, and confident.

5. Serious: If you have a serious tone in writing your blog, you write about an important topic very formally. In this case, you will talk about a fact or transmit a piece of salient information.

Final Note
You must come to an end in your blogs. In another sense, help your readers in their decision-making process. When they finish reading your blog, they have already made up their mind. So, do not let your blogs with an open-end!
Make Your Business Online By The Best No—Code & No—Plugin Solution In The Market.
30 Day Money-Back Guarantee
Say goodbye to your low online sales rate!
How do you narrate a blog?
It would be best to recognize your audience. Find appropriate niches that help you retain your reader. If you are writing for some eCommerce websites that sell products and services, you can use the real story of other clients. It encourages other readers too.
What techniques are used in a blog?
You need to be picky about your topics. Then, spend time searching the trendy keywords about your subject. Do not make your blog too long by expressing unnecessary details. Adding surprise is also a great technique.
What makes a successful blog?
Successful bloggers are always selective about their topics. After choosing your topic, try to be consistent, comprehensive, and transparent in your blog writings. It increases the number of your readers too.
How do you write a blog format?
Your blog must include the three necessary parts similar to any other writing. You have to develop your blog with a good beginning (introduction), body, and conclusion (end). You can write eye-catching headings and sub-headings, use bullets and numbered listings, and use your other blogs as a reference.
What are the 4 Ps of storytelling?
Four P's of storytelling include People, Plot, Place, and purpose.
What is the purpose of blog writing?
The purpose of writing and publishing your blog posts is to provide suitable content for your website. You will help your readers or customers to be informed about specific topics. Writing blogs increases your online visibility and gets higher Google ranks.
What is the tone of the writer?
The tone of writing refers to the blogger's approach, frame of mind, and disposition. Different texts may have different tones, including formal, informal, persuasive, optimistic, friendly, etc.