How Do I Make Money From Home with a Unique Small Business Idea?
Posted on January 23, 2022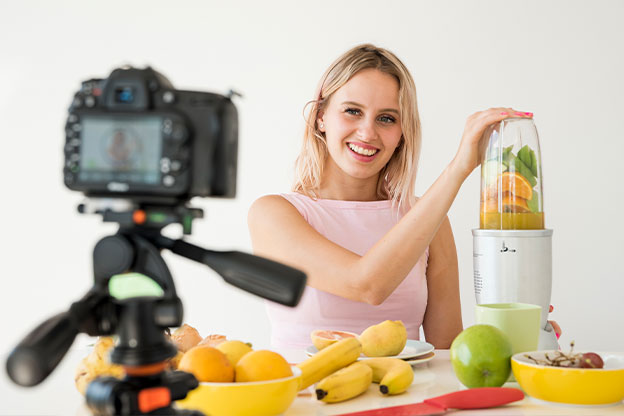 Whether you're thinking about leaving your job and starting your business or being an entrepreneur looking for new ideas to start a business from home, this article will help you with just that. We're going to cover ideas you can use to create a home-based business, the pros and cons of homemade companies, and some tips that will help you be more successful in your industry.

The pros and cons of a homemade business
Since the coronavirus outbreak in 2020, many people have quit their jobs to start their homes. Like every other idea, starting a business from the comfort of your home is not a perfect idea and has some pros and cons to it. In this section, we're going to cover the pros and cons of starting and running your business at home.

Advantages of home-based business
Working from home is Cheaper
One of the most important differences between a business running from home and a regular office-based business is the costs of running the business. The prices of starting and running a homemade business are significantly lower than running a traditional office-based business. The reason for this is simple if you think about it since you're running the business from home, you don't have to rent an office, and you will only be paying rent for one place, your home, and the cost of renting an office is reduced from the costs of running a business. Plus, since you're using the resources at home, like Internet connection, power supply, air conditioner, etc. you won't be paying for these by running your business from your home. The third reason running a homemade business is cheaper is that you don't have to pay for transportation to get from home to the office and get home after work.

It takes less time
The only thing keeping you from getting to work is your willpower and dedication. Running a business at your home takes way less time than running a business from an office. Why? The reason for this is that you don't have to wake up in the morning, leave the house and get to work, because when you wake up in the morning, you are already at work! And since you don't have to leave the house to get to work, you don't have to go back home afterward either, so you're saving a lot of time by cutting off transportation. You can spend more time you have. However you want to, you can spend it on your business and grow it as you want it to, or you can use this time off and watch the show you always wanted to watch but didn't have the time to.

Your pet will be happier (for pet owners)

Do you own a dog, and you hate making it sad whenever you leave to work every day? Do you wish that you could spend more time with your cat in the mornings before you leave it all alone to go to your office? Have you ever come back home to find your dog made a mess out of your beautiful home? If your answer to any of the questions above is yes, keep reading.

If you own a pet and it's hard for you to leave it alone at home, or your pet gets bored and starts destroying the house when it's left alone for many hours, you don't have to worry about that anymore if you're running your business from home.

Now, we're not suggesting that you should change the nature of your business and run it or start it from home just so your pet feels better and have less alone time, but if you're deciding whether it's better to run the business from home or not, amongst other reasons you can consider this one too.

Disadvantages of home-based business:

Personal and business will mix
All claims for eligible expenses should be adequately apportioned if you claim a tax deduction because you're running your business at home. Since you're using your home as your workplace and thus using home resources for business and home-related purposes, it's hard to draw a line and prove which expense and cost are for business reasons and which one is for home-related reasons. It's hard to prove how much of the resources were used for business reasons, and so it will make claiming tax deduction harder.

There is distraction

Aside from all the pros of working from home, some reasons make it harder to work from home than your office. When your office is based at your home, that means you're spending your working times at home as well. What makes it harder to work from home is that there are many reasons for you to be easily distracted. Distraction can happen for a lot of reasons. If you own a pet, you will be delighted when it's asking for food or wants to play with you, your family members visiting you, the television, easy access to food, and a lot of other reasons.

Restrictions

Depending on where you live, there could be some restrictions for working from home and choosing your home as your office. To mention a few, there's only a limited space for you to use your office, there can be only one worker who is not a resident of the home, the business is not allowed to show goods around the house.

7 Definite Profitable Home Unique Small Business Ideas:
Are you looking for profitable ideas to kick off your small home-based business? Do you want to have a side hustle? Or you are just simply looking for a hobby and want to make money simultaneously. Either way, you came to the right place. Starting your own home-based business will have a flexible schedule, lower startup costs, tax benefits, and more personal freedom. This guide will give you a small business ideas list on making money from home.

1. Make jewelry at home
If you have ever tried making jewelry for yourself or your friends, then you know what I'm talking about. Making jewelry is so relaxing. It's almost like meditation.

There are so many online tutorials you can watch and learn; you can learn it quickly by watching some videos that you can even find on YouTube. If you are good with tools, start by making something for yourself and see if you enjoy doing it. You need to activate your creativity and make some unique and one-of-a-kind stuff.

You could sell your hand-made jewelry online or even to a local shop. If you set up your website, you may get orders from all over the country or even the world, so you need to prepare yourself. You will require string, wire, beads, and stones to start your profitable home-based business.

2. Become a nail technician
Nowadays, women and even men like to get their nails done, so there will never be a shortage of customers for a nail technician. In the beginning, you need to take a course and complete the program. Different programs vary in length. However, it usually takes between 3 and 6 months to become a nail technician. You can start by doing your friends' and relatives' nails and gain customers by word of mouth. You could attract more customers by advertising your work online.

Being a nail technician has so many benefits. You can express yourself through art, help people feel better about themselves, and kick start your unique small business. In the beginning, you will need a nail desk, table lamp, nail file and buffer, and a high-quality manicure set.

3. Sell your homemade food
If you enjoy cooking, this could be your dream job. You can sell drinks, cakes, and cookies or even make food for parties and gatherings. If you want to sell your food online, choose an online platform and start your online business. Platforms like Wix, Shopify, and Selldone allow you to create your e-commerce business without the budget and turn your home-based business idea into reality.

My mom's friend is a housewife who also runs a small baking business on the side. She is so good at backing and enjoys it. It's like a hobby for her. She started baking cakes for her friends and relatives, and now she has orders from all over the city. She even gets orders for wedding cakes. If you want to start selling your homemade food, I'm sure you have already got what you need at home. Maybe you need to take a field trip to the grocery store.

4. Become an Instagram influencer
I'm pretty sure you already have your own Instagram account, and you are familiar with the concept of Instagram influencers.

In this journey, the first thing you have to do is think of a unique idea and build your whole page around it. I enjoy following real and relatable influencers because face-tuned photos with tons and tons of makeup are irrelevant nowadays. As the famous song goes, "I'm so sick and tired of Photoshop, show me something natural…."

Just show people who you are and what you enjoy doing. If you are a mother with kids, your lifestyle and what you do every day would be interesting enough to gain followers. You could show how you prepare meals, how you wear makeup, how you dress, etc. You will eventually attract sponsors and make some good money. Furthermore, it would be best to have a phone and a Wi-Fi connection to start your small business from home.

5. Create your own YouTube channel
YouTube is another online platform, which has proven to be an excellent way to make money at home. You have to make videos and upload them on your channel. You will eventually get views and earn money. You can make all sorts of videos. People are making millions of dollars just by eating on camera, for god's sake. If you are a fan of mukbangs like I am, you know who I'm talking about.

Anyway, your videos have to be original and unique. Some people show their weight-loss journey, which is so inspirational. Others make vlogs, makeup tutorials, how they dress, play video games, etc.

Felix Kjellberg is an excellent example in this case. If you have ever visited YouTube in your life, I'm sure you have heard of PewDiePie. Felix, known as PewDiePie, is a famous YouTuber with 111 million subscribers. He first got renowned for playing video games, and now he is the highest-earning YouTube star globally. Making millions of dollars playing video games? Sounds like a good deal.

To start your YouTube channel, you will need a computer, a camera, and software for editing your videos. One benefit YouTube has over Instagram is that you will receive money based on your views. The higher your thoughts, the more money you will make.

6. Become an online streamer

Successful streamers earn about 3000 to 5000 dollars just from their views. Obviously, by gaining sponsors, you could make much more. Twitch is an online platform where you can stream. Most of the streamers are gamers. However, you could pour anything. I follow a guy on Twitch who goes on dates in the hope of finding the perfect girlfriend. He is so entertaining and exciting to watch. Think of a good idea and start streaming. It would help if you had a camera, a microphone, streaming software, and a good internet connection to launch your successful small home-based business.

7. Make tufted rugs

A hand-held tufting gun makes tufted rugs. They are created without knots. Instead, you will make the rug with a hand-held machine. It is a lot easier and faster, and also very satisfying. The quality of hand-tufted rugs is much higher. Therefore you will be able to sell them at higher prices. Hand-tufted rugs are unique, and their patterns are one of a kind. If you start your own tufting rugs business, you will make your patterns and show yourself through your art. You will need a frame, yarn, and a tufting machine.

Now let's go over some tips that will help you run your business from home more professionally; these tips can make you become a better business owner and overcome the hardship and challenges that come from running your business from home.

9 Tips for homemade business
Whether you decide to become a video editor and start your business of editing videos or you've decided to create any other company from home, there are challenges you're going to face somewhere along the way. That's why in this section, we're going to cover nine tips that will help you start and run your business from home successfully and will raise the odds of your business being successful.

1. Have a schedule

Working from home sounds fun and fabulous, but it has its downsides. For example, you might like the idea of working from home and be all excited about it but watching your favorite show or taking a long break and taking your dog out for a walk may also sound very exciting. That's why you need to have a detailed schedule that defines when you're going to work and when you're not so you wouldn't get distracted and have your work pile up. Sticking to your schedule and routine is crucial and will determine whether you will be successful in running your business or not.

2. Always be professional

Working from home means there will be times when you roll out of your bed and start to work. This is what makes working from home a very comfortable idea, but you have to be careful that none of your colleagues, workers, or customers ever find out that you are sitting in your pajamas. That will ruin the image of your business and you, and quite frankly, will cost you your respect. So keep in mind that being a professional will help you and your business and cause your customers to trust you more efficiently, and your colleagues and workers will respect you.

3. Don't look over Marketing

It doesn't matter how good your business is and how unique your idea is; if you don't have a marketing plan, it's doubtful to have customers (satisfying number of customers). Just because you have taken action and built your business doesn't necessarily mean that customers will come. Having a marketing and advertising strategy is very defining whether your business will succeed. Having a good quality advertising strategy will ensure that new customers will come and paint a good picture of your business in your customers' minds. To put it simply, marketing and advertising help you shape what your audience and customers will think of your company.

4. Have a dedicated office space

You can not run a successful business sitting on the sofa in your living room or kitchen table. To start and manage your business successfully, you have to start on the right foot, and one of the factors on being on the right foot is whether or not you have a dedicated office space. If you have an extra room in the house, consider converting it to your home office. And even if you don't have a spare room for that, you can always dedicate a partition to have a fully equipped office space at your home.

5. Have a business plan

Some business owners make the mistake of thinking a business plan is only necessary to present their business to new investors. But actually, a business plan is critical for companies of any size and will determine your business success. Where do you see your business in a year? What do you like your business to be like in 5 years? You need to answer these questions and plan to run your company successfully. Having a business plan means having a roadmap for the business, which gives you a sense of purpose and makes you have a set of reachable goals to achieve.

6. Do market research

Doing market research can cause all the differences. It will give you a sense of what to expect and give you an edge over your competitors and others who are in business who have a business idea close to yours or have the same specific set of audience as you. It doesn't matter how unique you may think the idea of your business is; doing market research will determine whether the market is saturated or not.

7. Get your business online

If you're deciding to have a homemade business or you already run your business from home, there's a good chance that your business is running on the Internet or at least has an online platform. Suppose you haven't taken your business online yet. In that case, you're making a big mistake by missing out on all of the opportunities you will have and all the potential customers that can be introduced to your business, products, and services through the Internet. Even if your business isn't an E-business and cannot only exist on the Internet, you need to have an online platform that will expose you to your audience and your new potential clients.

8. Don't be discouraged easily

Running an online business can be challenging; it is relatively new, and the road to having a successful homemade business is filled with many challenges. These days, especially since 2020, after the coronavirus outbreak, many people have started businesses with different business ideas from home. A lot of those businesses were doomed to fail. Some of them failed because they had terrible business ideas and management, but most failed because the business owner was discouraged too early.

9. Ignore the rejections

When you're first starting your business, you have to get used to the idea of your first potential clients rejecting your services. Maybe the project took you too long to finish, and the profit from it was a little more than 0.40 dollars per hour. Maybe your final product wasn't just what the client had in mind, or for any other reason, you aren't very successful at the beginning of your business. By understanding why the clients or customers weren't pleased with your services, products, or any other way you conduct your business, you can grow your business from that and change your service or product for the better.

Final Note

By starting your small unique home business, you will have a hobby and make some good money. However, keep in mind that you will need to expand your online presence in whatever industry you start. Show yourself through online platforms and be sure that people can reach you. Well done is going to help you with that.
Make Your Business Online By The Best No—Code & No—Plugin Solution In The Market.
30 Day Money-Back Guarantee
Say goodbye to your low online sales rate!
What is the most accessible business to start with no money?
Blogging is considered the most specific business you can start from home with no money. It is known as a no-cost business, which could lead to enormous success if done correctly.
What are home-based businesses I can start with no money?
You could set up your website and earn money through advertising and sponsors. Freelance writing is another home-based business worth considering. Podcasting or streaming are also businesses you can do at home, requiring almost no money.
How can a beginner make money from home?
Use your talents and abilities to find the right business idea. Learn a skill or take a course online and start making money from home. Be creative and get out of your comfort zone.
What is the most profitable home-based business?
Selling hand-made products, starting a dropshipping business, selling digital products are among the most profitable home-based businesses.
What is the best skill to learn for making money at home?
Video editing is the best skill you can learn if you plan to earn money at home. There are a lot of tutorials available online you can use to learn this good skill for free.
What are the best side hustles I can do from home?
Torturing, online freelancing, investing in the stock market, buying and reselling goods are known to be the best side hustles you can do at home.
What business can I start on my own at home?
You can offer online services such as virtual assisting, content entry, translating, and web development.
How can I start working from home?
The first thing to know is why you want to make money at home and what inspires you. The next step is to evaluate how much money and effort you can put in. scroll through ideas and find what works best for you. Gather the required information, and learn the skill if necessary. Last but not least, don't give up.
What is the best way to make money at home?
There is no correct answer when it comes to making money at home. You have to find what works best for you. However, Launching an eCommerce site is the best way to make money at home.