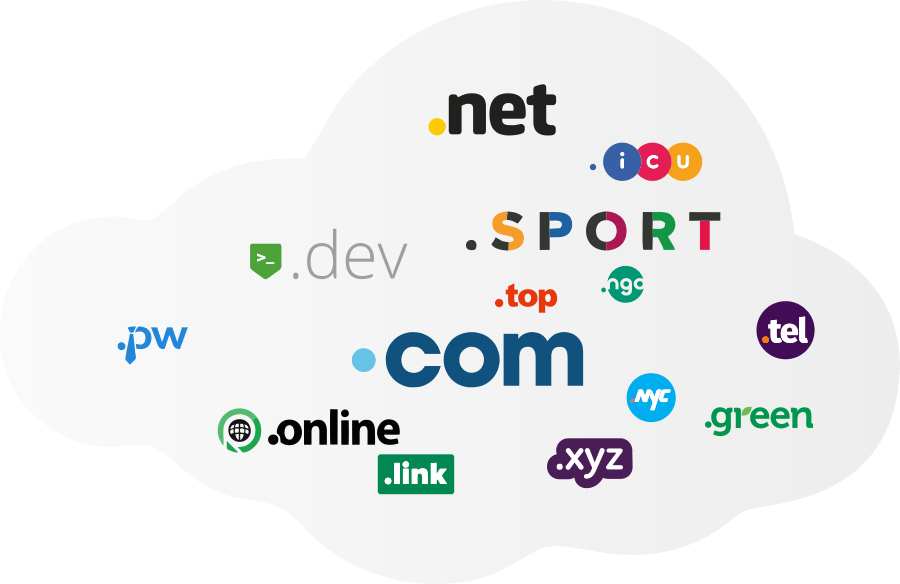 Serverless cloud hosting for businesses
Build your online business for scale from zero
Build for scale on Google Cloud by the no-code hassle-free powerful platform.
Selldone is more than just an eCommerce platform, it's a complete operating system for your business.
Choose cloud-based hosting solutions, so no matter where your audience comes from, your site will load fast.
Start a business on the web
To start your online business, you need a brand that you should also use in your domain name. There are several strategies for choosing a domain. Some believe that the best letters indicate the type of activity of a business; But for example, the name of the best bookselling site is not Book.com; It's Amazon! It is better to think a little more to choose a brand name and domain. Because all your customers are supposed to remember this name. If you have chosen your name, you no longer have a long way to go to launch your online store. Selldone Store Builder has made it possible for you to choose any name for your domain. After purchasing the domain, it is enough to change the DNS settings so that your domain name is hosted by the servers of the hosts. In addition, you can use the default domains in Selldone and do not pay any cost to buy the domain. On the other hand, Selldone allows you to connect multiple dedicated domains to your online store in Selldone, depending on the type of subscription you need. Selldone has a new hosting for its vendors, which is a constant support to their stores. There is no news about shared, dedicated, or semi-dedicated hosts in Selldone. We have provided you with the latest resource protection technology in Selldone, called cloud hosting.

You no longer need to buy hosts with Selldone
Many sellers are thinking of buying hosts to start their online business. In fact, hosting is the first step in starting an online business; Because it protects your resources. But smart sellers have not been looking for the hassle of buying hosts for years; Because with cloud hosting, there is no more trouble. If you have never heard of cloud hosting, it is time to dump her and move on. This all-in-one hosting supports the consistent stability of services and minimizes downtime for your site or online store. You do not need to follow it to use cloud hosting; We provide you with free cloud storage. What could be better than this ?!

High security of information in cloud hosting
The security of cloud hosting is exemplary against shared and dedicated hosting. Your resources and information in Selldone are supported by cloud hosting by a powerful server; So you will never lose your information and a copy of all your online store resources will always remain on one of the servers. In addition to hosts, unlimited cloud space is provided to the vendor to back up products and data automatically. Selldone knows and meets all your needs.

Cloud hosting multiplies the loading speed of your store
Another benefit of this new technology is the speed with which it loads your website. A cloud host makes optimal use of server resources; So even if multiple websites use it, each website only takes up as many resources as it needs. This allows them to always use a cloud host optimally. As a result, you will no longer see the slow upload speed of your online store. This issue plays a significant role in online sales today; Because most customers are looking for a store to buy from without any problems.

Never be out of reach of your audience with cloud hosting
Cloud hosting is supported by multiple servers, which makes cloud hosting a professional host for you; Because these hosts will never be out of reach even when upgrading and repairing the service. In fact, when different servers need to be repaired, this repair is done on different servers in turn so that there is no interruption in loading the website.

Selldone cloud hosting is free
Cloud hosting is the latest technology used in the web world. These hosts will soon replace the former troublesome hosts; Because despite its numerous benefits, it has also reduced costs. The choice is yours to start your internet business by buying cloud hosting and other problems or start this path with Selldone and turn your online business upside down with the positive feature of free cloud hosting.
Your frequently asked questions
Is Selldone cloud-based?
Users' accounts in Selldone are hosted on the Google Cloud Platform. The servers are located in the U.S. Cloud hosting provides a more cost-effective solution, better stability, and enhanced security.
How much can I store on Selldone?
All Selldone plans described on the price page include unlimited cloud storage space. It means you can upload tons of files, videos, and pictures with no worry.
How secure is Google Cloud hosting?
For protecting customer data at rest on Google Cloud Platform products, Google uses several layers of encryption. With one or more encryption mechanisms, Google Cloud Platform encrypts customer content stored at rest, with no action required of the customer.
How long does Selldone store my data?
When you shut down your store, stop paying your monthly subscription or transaction fee or we close your account, we preserve your information for 12 months before we start the cleanup of personal data.
Does Selldone give me a free domain?
When you publish your online shop, a "free domain" with the name "myselldone" in that URL is created. With your own domain, your SEO improves and helps you to elevate your search engine rank.<br>Note: You must upgrade your website with a Startup Plan or higher in order to connect your own domain name to an online shop.<br><br>
Does Selldone give me a free host?
Yes. Web hosting in Selldone is free. When you create a shop, you don't need to pay any extra fees for hosting. <br>
Claim your free cloud hosting space

Signup, link your domain and start your game in the eCommerce world

Start now — it's free