How to Optimize Your iOS App in Apple App Store (ASO)?
Posted on January 18, 2022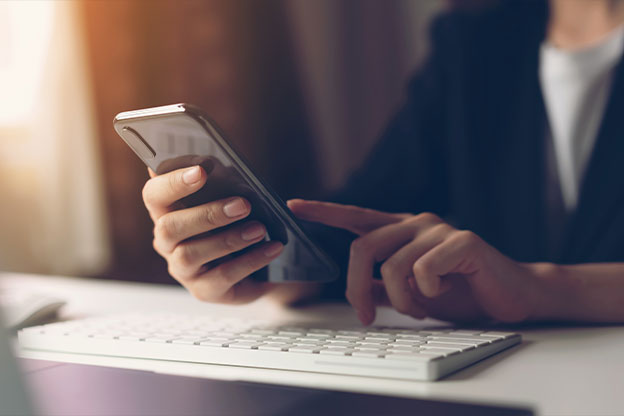 Do you like that your iOS app gets viral? For this purpose, you should enrich your app with optimization strategies. In this guide, I want to talk to you through picking up the right keywords, updating and releasing the newest version, and some other structures that lead you with actionable insights.

In the previous blog, Essential Optimization Manual for the Google Play Store, I talked about how you can optimize the Google Play Store for Android devices. To clarify, ASO (App Store Optimization) offers the premium level of optimizing technology for Android and iOS. ASO enhances the organic downloads, search visibility, and conversion rates. Here, I am going to focus on iOS ASO.

Apple App Store's search algorithm for iOS ASO
ASO for iOS and Google play are different from each other. Apple's algorithm works well for those apps that can bring about more revenues. As a defined ranking algorithm, you can find the keywords from other competitors.

The app name is only limited to 30 characters. You cannot type more than that. Also, there is a subtitle field. I would recommend that you do not repeat the keywords. Be careful about the spelling errors and spaces.

App Radar is a real boost if you like to recognize your app performance for the search result process. It also suggests the most searched keywords. Within Apple Search Ads, it illustrates the traffic search of the keywords.

Search Result Information for iOS

The app name


An app's icon


The average star rating of an app *


The developer name

IOS keyword
Searches discover apps. The keywords that you use for your iOS apps must be relevant. If they are irrelevant to the app, all your effort for developing it. Keywords are an ongoing process. It is essential to choose the correct keywords. It would be best if you attracted users interested in your app. The most crucial keyword field is the app name and subtitle.

Dos and don'ts of iOS app keyword
Avoid duplication/repeat the keywords.


Write with digits.


If you use trademarks, use the one which belongs to your company.


Don't use special characters.


Use function/feature-based keywords.


Don't use random keywords.


Separate your keywords by commas.


Employ long-tail keywords.


Localize the keywords.


Use easy and popular keywords.


Constantly update your keywords.

Find great keywords for Your iOS app
First and foremost, you should choose the keywords that you need satisfactorily. It is necessary to analyze all the keywords before using them. You can do a general search to pick up the relevant keywords. Also, look up the excellent ranking and search volume of keywords. It is good to search for your competitors' use of keywords.

Another salient factor is to check the rankings of your current keywords. Your current order helps you to discover newer and more valuable keywords. Sometimes, they may need replacements. You may like to change them for your iOS app improvement.

Best Practices for iOS Keyword Search

One of the best algorithms is not to use the keywords in plural forms.


You can save space by using commas. In this way, you can write more characters.


Your keywords ranking is very dynamic. Check them every week.


You can add new keywords or delete some of them.

Think of your end-users
As an app developer, you have to evaluate your target market. Before developing the iOS app, analyze the market well and think about the requirements of your end-users. It would be best if you recognized what their preferences and needs are.

Developing and designing the app according to the target audience's needs is necessary. Begin to recognize the market by initial research. Thus, I recommend you to work on the demographic patterns. You can do a social survey to understand gender, age, marital status, income, behavioral patterns, and so on.

Furthermore, you have to analyze your competitors too. That is to say, your market research also includes your competitors. It is a must to evaluate their apps. Sometimes, you may like to install their app and test it too.

Based on the result of your market research, you can consider the following strategies:

Offer different payment modes and payment levels for your end-users.


Develop a multi-dimensional app that best suits other age groups with another social rank.


Think of a superior design for your app.

Increase the Responsiveness of Your iOS App with the Launch Screen
Most iOS app designers use the launch screen for other motives, such as branding. It may slow down the loading speed and make the users tired of using the app. According to the HIG (Human Interface Guidelines) of Apple company, the app developers can use the launch screen to make the app more responsive.

More importantly, the developers must not cover the launch screen page with texts. Another point is that the first screen of your iOS app must be similar to the launch screen.

Performance on iOS
Here, we will dig into some strategies to improve the performance of the iOS app. The other version must always be on your mind while writing your app. It would be best to build trust with your users by making it responsive. All the users get delighted due to responsiveness. When you design your app, it must support all ranges of iOS hardware.

First and foremost, you have to be selective in picking up the best and helpful technology for developing your app. It is necessary to recognize the technologies and benefit from the correct tools. Generally speaking, many of the Apple technologies are getting optimized.

Moreover, you should measure the standard quantifications and comfortability.

Do A/B Testing Before Releasing the App
Do not try to publish it very quickly when you finish with the app. Test the app to find all hidden bugs. Because it is during the A/B testing, you can find out the performance and responsiveness of the app.

At this moment, you can fix all the problems. If you like, you can send the testing app to a few users. In this way, you will receive better feedback and handy responses. In the final step, your app is ready to release.

Final Note
After developing your iOS app, you should optimize it because it helps the overall performance and increases the download rate. This process, indeed, requires time. The best strategy is to focus on the current bugs before releasing the final version of the iOS app. All in all, you have to provide and publish the updated version.
Make Your Business Online By The Best No—Code & No—Plugin Solution In The Market.
30 Day Money-Back Guarantee
Say goodbye to your low online sales rate!
What is Apple Store Optimization?
It is a process of optimizing your app store for iOS devices. It helps the developers to get higher ranks. Also, your app gets more visibility for potential customers. Thus more users will download your app.
Is it essential to optimize your Apple app store?
Optimizing your app increases brand awareness. You will have a better rank. Optimization also lets the users become aware of the existence of the app.
How do I get an iOS app is optimized?
Generally speaking, you can download the app when the latest version is released. The upgraded app has useful features.
In what ways SEO and ASO are different?
SEO refers to Search Engine Optimization, while ASO stands for App Store Optimization. SEO is for websites, but ASO is for app stores.