What is the Best Ecommerce Platform for Dropshipping in 2023?
Posted on January 04, 2023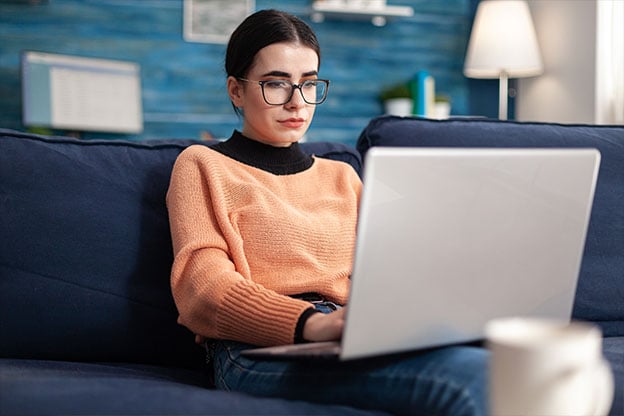 Have you ever heard that dropshipping is so easy and low-cost to start? That is a fact; however, certain factors can pave the way for dropshippers to begin their journey! For one, using an ecommerce platform to set up your online store is one of the most desirable things which every dropshipper looks for. Therefore, there's a big competition among all ecommerce platforms, trying to provide the best service for dropshippers.

But which of these platforms is the best one for you? That is the question we will answer in this blog by looking into each platform's services and pros and cons.

What to look for in an ecommerce platform?
Apart from dropshipping features, which every ecommerce platform must have, other criteria can affect your choice. The profitability of dropshipping is undeniable, and many dropshippers all around the world are making 6 figure income from their business; however, not all dropshipping businesses require the same things. So an ecommerce platform that has your desired features would be the best one for you. That said, ecommerce platforms are competing with each other to provide the best features for the users. These important features are mentioned below:

Customer Support
Price
Shopping Carts
User-Friendliness
Design
What are the features of dropshipping in ecommerce platforms?
Using an ecommerce platform for dropshipping is all about making the process, from uploading a product to shipping it, automated. That would save lots of time and energy so that the dropshippers won't be in charge of arranging the orders, reaching out to suppliers, etc. Here are some of the best dropshipping features which ecommerce platforms offer:

Uploading products and their details
An ecommerce platform that offers dropshipping features enables you to import products in the store and set their title, description, and image. Different platforms have various terms and approaches to do that.

Checking the suppliers
Dropshipping can be easy and fun unless the ordered product isn't available in the supplier's inventory! That will lead to unhappy and complaining customers, which is rather tricky to handle; however, an ecommerce platform checks the supplier's inventory automatically and, if a product isn't available, labels it as "unavailable."

Arranging the prices
As a dropshipper, you will be too busy to observe the prices every minute and change them regularly on your online store. So let your ecommerce platform does that for you! It regularly checks the supplier's prices for each product and applies changes if needed.

Automatic orders
Your dropshipping website gets multiple orders at a time. There's no way to handle these orders but leave it to the platform to do all the ordering process automatically.
What are the pros and cons of each ecommerce platform?
Selldone
Selldone is one of the free dropshipping platforms that offers a customizable online store for your dropshipping business. Selldone can save you lots of time by making all the processes for creating categories and product pages automatic. You need to add your products and leave the rest on Selldone! There are other benefits of using Selldone as your dropshipping platform, which puts its name on our list! Let's have a look at different advantages:
No upfront costs: Selldone offers a lifetime free plan, so you don't have to worry about paying anything upfront to start your dropshipping business.
No need for a physical storefront: Selldone is a cloud-based platform, so you don't need to worry about renting a physical storefront or investing in physical inventory.
Easy to set up: Selldone's no-plugin approach makes it easy and fast to set up your online store and start selling.
Advanced tools: Selldone offers a range of enterprise-grade tools, including a marketplace builder and an online point-of-sale system, to help you manage and grow your business.
Customization options: Selldone allows you to customize your online store to match your brand and create a unique shopping experience for your customers.
Integration with suppliers: Selldone offers integration with a variety of suppliers, making it easy to find and source products for your store.
Low risk: Since you don't have to invest in physical inventory, the risk of starting a dropshipping business with Selldone is much lower compared to other types of businesses.
Flexibility: With Selldone, you have the flexibility to sell a wide range of products and experiment with different product lines to see what works best for your business.
Shopify
Shopify doesn't need any introduction as it is the most famous and robust ecommerce platform worldwide, with about 500,000 users. Having an ecommerce platform and offering different features for everyone to be an online seller makes Shopify distinct from its strong competitor, Amazon. Oberlo is a Shopify app that connects dropshippers to suppliers to choose one and order products through this app. Here are some of the best features it offers:

A super straightforward way of setting up an online store
Affordable prices
Templates customization
Excellent performance on Facebook and Instagram
Is Shopify the best platform for dropshipping?
Shopify is indeed one of the best ecommerce platforms for those who want to set up their online store, put products there, and communicate with buyers. This process has made it so easy that everyone with no technical knowledge can enjoy setting up their online store and selling products. Yet, you've got other options to look into as other platforms offer different features. If Shopify, for any reason, isn't the ecommerce platform you choose, check out other options to make the best decision.

What will I miss if I choose Shopify?
Contrary to some of the other ecommerce platforms, Shopify has low SEO performance. But this has caused it to do very well on social media instead, as mentioned earlier. Additionally, the transaction fees are relatively high in some of Shopify's plans. That will cause selling cheap products not profitable for the dropshippers.

Wix
Compared to a few years ago, Wix has become a considerably efficient and exemplary ecommerce platform. Wix has made its way to our best dropshipping companies list by making dropshipping an easy job to accomplish. Wix can be a good fit for beginners as its features are straightforward to use. Other than that, Wix has more advantages that might make you consider it as your dropshipping ecommerce platform:

On-page support
Great themes
Containing several apps and plugins
Different payment options
What will I miss if I choose Wix?
Just like Shopify, Wix's function on SEO isn't good enough. So you might need to think of other ways to promote your online store. As mentioned, there are lots of great themes, but only 72 of them are free. It also doesn't have many options to customize themes.

WooCommerce
When you hear the name of Woocommerce, the first thing that comes to your mind is probably "WordPress"! Because Woocommerce is famous for its integration with WordPress to turn websites into online stores. It is beginner-friendly as it offers features that are easy to use. If you are familiar with the WordPress environment, then Woocommerce might be the best one for you. Here are some additional benefits of Woocommerce:

Contain lots of good dropshipping features such as payment gateways, email marketing, social media, etc.
Many free themes and extensions
Theme customization
What will I miss if I choose Woocommerce?
Though Woocommerce offers lots of free features, when it comes to growing your business and requiring advanced facilities, you're going to pay a high amount of money. It contains many extensions available for Woocommetrce users; however, to look at it from a different angle, it is somehow a downside of Woocommerce as it needs extensions for basic standards. Moreover, your website will likely slow down as you upload more products and get more visitors.

BigCommerce
BigCommerce is a platform where most big dropshipping businesses and larger brands sell stuff. It offers advanced yet simple features to help your online store grow bigger. That said, it can be a good fit for beginners too. They can build up their online store on BigCommerce and enjoy watching their store gets more prominent with the help of its powerful sales tools. Wanna know more about the advantages of BigCommerce? Read the list below!

Containing lots of built-in dropshipping features ( No need to add more features and extensions)
Highly scalable
Strong performance on SEO
Integration with Amazon, Instagram, eBay, and Facebook
Customization options
What will I miss if I choose BigCommerce?
The biggest downside of BigCommerce would be the high prices for larger stores. Naturally, when your business gets bigger and high volume selling, you have to pay more for the advanced features. But adding these features in BigCommerce costs you a lot more than other platforms. That can be much of a challenge for many dropshippers.

Magneto (Adobe Commerce)
It gets tricky when it comes to Magneto, which is now run by Adobe company. Magneto isn't for you if you have a small business with all the great features and customizable environments. Additionally, it needs development and coding knowledge to turn your website into an online store. If you don't, you can use the help of many developers, which leads to extra payments. Magneto is among the most popular ecommerce platforms as it offers desirable features to dropshippers worldwide. No wonder why many famous companies like Nike used Magneto to set up their online store. Here are a few of Magneto's benefits:

Containing 1-click selling
Highly customizable
Fast processing
Valuable features like automatic trigger-based email campaigns
Strong SEO performance
A large community for development support
What will I miss if I choose Magneto?
Some features and themes are not free, and if you have to hire a developer, it causes you to pay a lot of money. It is also less accessible than other platforms. So many beginners will probably find Magneto so challenging to work with.

Make Your Business Online By The Best No—Code & No—Plugin Solution In The Market.
30 Day Money-Back Guarantee
Say goodbye to your low online sales rate!
Can I have my own website for dropshipping?
Of course, you can! Look for the best dropshipping website builders that can make the best environment for your business and customers.
Can you start a dropshipping store for free?
Yes, starting dropshipping doesn't require you to invest a certain amount of money. You just need to find a niche, choose a supplier, set up your online store, and start your job as a dropshipper.
Can I use an ecommerce platform if I don't have any technical knowledge?
Some ecommerce platforms handle everything needed to turn your website into an online shop. They also do the ordering and payment process automatically. So you don't need technical knowledge to run your online store.
What is the best ecommerce platform for dropshipping?
The best ecommerce platform for dropshipping depends on the specific needs and goals of your business. However, Selldone Business OS is a highly regarded platform that offers a range of features and tools specifically designed for dropshipping businesses.
Why should I choose Selldone Business OS for my dropshipping business?
Selldone Business OS offers a range of benefits for dropshipping businesses, including a no-plugin approach that simplifies the process of setting up and managing an online store, the ability to easily import and manage products from multiple suppliers, and automation of order processing and tracking. Selldone also offers powerful marketing tools to promote your products and drive sales, as well as enterprise-grade tools like a customer club, an online point-of-sale system, and an incentives system to help you grow your business.
Can I customize my online store with Selldone Business OS?
Yes, Selldone Business OS allows you to customize your online store to create a professional-looking website that reflects your brand and meets the needs of your target market.
Is Selldone Business OS easy to use?
Selldone Business OS is designed to be user-friendly and easy to use, even for those who are new to ecommerce. The platform offers a range of tutorials and resources to help you get started and make the most of its features.
Why is Selldone Business OS the best platform for dropshipping?
Selldone Business OS offers a range of features and benefits that make it a top choice for dropshipping businesses:
Easily import and manage products from multiple suppliers
Automate order processing and tracking
Customize your online store and create a professional-looking website
Use powerful marketing tools to promote your products and drive sales
Access enterprise-grade tools like a customer club, an online point-of-sale system, and an incentives system to help you grow your business.
What other ecommerce platforms are good for dropshipping?
While Selldone Business OS is a top choice for dropshipping, there are other ecommerce platforms that may also be suitable for your business, such as Shopify, WooCommerce, and BigCommerce. It's important to research and compare the features and pricing of different platforms to determine which one is the best fit for your business.
Can I use Selldone Business OS for other types of ecommerce businesses besides dropshipping?
Yes, Selldone Business OS is a versatile ecommerce platform that can be used for various types of businesses, including dropshipping, retail, and wholesale. It offers a range of tools and features that can help businesses of all sizes and types to manage and grow their online stores.