Best Affiliate Marketing Examples That Give You Inspiring Ideas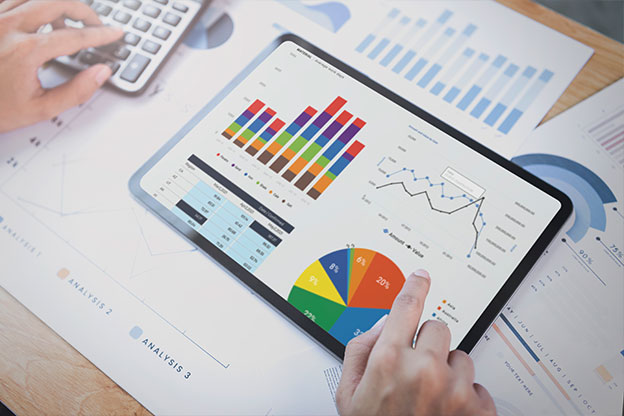 Need some ideas to start your job as an affiliate marketer?
Did you know that there are many types of affiliate marketing to look into?
Do you want to know what some examples of affiliate marketing are?
Starting affiliate marketing could be challenging if you have no idea where to start. This business has become so prospering and one of the most well-paid jobs worldwide, which means that you're going to have lots of competitors to overtake!

In this blog, we have introduced the types of affiliate marketing and real-life examples, explaining how people have succeeded in their affiliate business. The ones who once were just a newcomer in the affiliate world like you now make thousands of dollars per month. Let's first review what exactly affiliate marketing is and how it works. But if you're a total beginner, you need more explanation of affiliate marketing than just a review! Read affiliate marketing for beginners to answers every question you have in mind!

What is affiliate marketing, and how does it work?
Affiliate marketing is about promoting a company's product or services on different platforms and earning commissions. The people who help companies sell their products and improve their sales are also called affiliates. They use different affiliate types and marketing strategies to send potential buyers to the business's website through a referral link. Each time a client is sent to the website and does an action, such as signing up or purchasing, a certain amount of commission is paid to the affiliate.

There are many ways to introduce the brand and make people click on the referral links. As an affiliate, you should decide which affiliate program and what type of affiliate marketing to choose. We're here to help you make your mind on these!

What is an affiliate program?
An affiliate program refers to an agreement between a company and affiliates to increase their sales and audience. Each company has its own affiliate program that offers different amounts of commissions for various actions. They also have different sizes of cookies. For example, Amazon offers different affiliate programs and pays 1 to 20 percent commission depending on the actions done by the customers. For instance, in The Drop Text Alert program, if a customer signs up to receive text alerts for The Drop, the affiliate gets a 5$ commission. On the other hand, in the Amazon Business program, the affiliates get 15$ commission whenever a customer registers for an Amazon Business account.

Asking what cookies are for? Cookies can monitor and remember the information of each website visitor. So the website will recognize it when a visitor comes back and makes a purchase.

Types of affiliate marketing with examples
One of the reasons affiliate marketing is quite popular and profitable is that there are plenty of ways to promote a product or service. So creativity is the key to affiliate marketing success. You can try the affiliate marketing type that best fits their tastes with the audience you already have. Below we have introduced some affiliate marketing types and some examples that could give you ideas of starting points.

Blog posts on websites
Many affiliates promote a product through a post on websites. If you have your website, can write unique content and are familiar with SEO, you have a complete package! Otherwise, you'll have to pay SEO companies to make your website rank and get a higher position on the search result page. A well-written blog that compellingly introduces the company's product is likely to send potential buyers to the company's website through the referral link.

Who has used this type of affiliate marketing?
A good example of blog posts for affiliate marketing would be the blog written by Leslie Kasperowicz to compare auto insurance companies. As Melanie Musson, the published insurance expert of the website, says, the campaign was very successful as it provided unbiased and practical information for the customers. They sent many referrals to their affiliate partner's website and paid the commission.
Many writers and bloggers have sent lots of traffic to Lend-Grow and received a good commission. Affiliate marketing was a great help for the Lend-Grow team as they could increase their revenue by selling services to the referrals.
Jorden Makelle earns thousands of dollars only through a very informative and helpful blog post about setting up a website for freelance writers. She decided to write a blog about the hosting service and send visitors to its website. So this blog contains a referral link to the hosting service website that earns her a high commission.
Content marketing
Previously we mentioned that a blog post published on a website is affiliate marketing that can send lots of referrals to the affiliate link. They can be considered content; however, content has different shapes. Content creators have various options to create inspiring content that leads to lots of traffic and conversions. Here are some types of content you can create:

Instructive videos
How-to articles
Infographic images
Product comparisons
Gift guides (an article or any other content type that helps your customers choose the best gift to buy on holidays.)
Who has used this type of affiliate marketing?
Social Media
If you're a blogger or an influencer and have your audience, you can try promoting the products related to their needs and tastes. Nowadays, social media is the most excellent resource for advertising. So companies know they will play their trump card if they can promote their brand on these platforms. That is why they reach out to influencers to do affiliate partnerships.

Who has used this type of affiliate marketing?
Isabella Garofanelli, an influencer on Instagram, did an affiliate partnership with Iconic Santorini and ran a campaign with a limited time. She introduced the hotel rooms and their services to her audience in this campaign. Due to the limited time and a giveaway in this campaign, significant traffic was referred to Iconic Santorini.
Paul Strobel, the founder of ERideHero, has promoted the content he created about Apollo Scooters on a website. His high content engagement on social media has made him a successful affiliate marketer. He has also posted some videos on his Youtube channel about Apollo Scooters.
Product Review
Not an influencer on social media and don't have a website? Then start to write reviews! You've got your audience already! Because people always tend to do research and read the reviews of others before buying a product online, especially when it is expensive. So it's not a wonder that many companies reach out to writers or review sites to promote their products. It is crucial to find a niche and write reviews about your niche product.

Who has used this type of affiliate marketing?
Breadnbeyond is a website that focuses on video making and related stuff. So they publish some reviews on the companies' products that sell video-making tools. This affiliate partnership not only gives the audience of Breadnbeyond helpful information, but they can earn commissions from other video-making companies and build a long-lasting relationship with them.
Amerisleep produces different kinds of mattresses. When they launched their new hybrid beds, they reached out to some writers and sent some hybrid beds to them. So that they could write genuine reviews on these products and share them on their websites, that is how hybrid mattresses are well known among people. The company could make good money out of it.
Email Marketing
If you have your platform and your audience, you can do an affiliate partnership with other companies whose audience has a lot in common with yours. For example, if you sell sports equipment, you will likely receive a partnership request from a company that sells diet plans. You can send their articles and newsletters to your audience through email.

Who has used this type of affiliate marketing?
Meg Collins, who had a rough pregnancy, decided to help other moms who deal with the challenges and pain they experienced during pregnancy. She set up a website and sent weekly newsletters with the "Crib Notes" title. Meg knew that parents are always worried about their children's health and would do anything to ensure their newborn babies are safe. Emails contain the links to her website (Lucieslist) where she promotes some products from Amazon and Giggle. Her niche, pregnancy and baby-related products, was so cleverly chosen. Then with email marketing, she could reach out to many email subscribers (about 430,000) and make conversions.

What are profitable niche ideas for affiliate marketing?
Are you among those marketers who wouldn't say no to every type of product to promote? Then don't be if you're eager to start your affiliate marketing business! Choosing a niche plays a vital role in affiliate marketing. Focusing on one niche helps you target your audience and get lots of visitors. Not sure what niche is profitable and makes you a successful affiliate? We'll walk you to the world of the best affiliate niches!

Health and beauty
Hobbies and entertainment
Food
Finance
Fashion and clothing
Pet products
Lifestyle
Sports equipment
After choosing your niche, you should learn different ways of marketing and promoting products through various types of affiliate marketing. Many affiliates complain about their low salary and not making enough money out of their job. Probably they still don't know that there are many ways to increase their income, just as easy as pie! So why wait?! Read tips to increase revenue and never complain about not earning enough money in affiliate marketing!
Make Your Business Online By The Best No—Code & No—Plugin Solution In The Market.
30 Day Money-Back Guarantee
Say goodbye to your low online sales rate!
Is affiliate marketing still profitable in 2022?
Of course! In 2022 businesses are still raising awareness about their brands and paying affiliates to advertise their products and services. The number of internet users is still growing, which means more traffic, visitors, and potential buyers!
Is Instagram good for affiliate marketing?
Instagram is one of the most popular social media with millions of users. It is absolutely an excellent platform for advertisement.
What companies offer affiliate marketing programs?
Choosing a niche that you're not into it | Low quality and duplicate content | Dishonesty | Not knowing your audience needs | Not caring about your website SEO | There are lots of other items! Wanna know more? We have talked about affiliate marketing mistakes in another blog. Make sure to check it out!