9 Quick and Easy Tips to Increase Your Affiliate Sales
Posted on February 21, 2022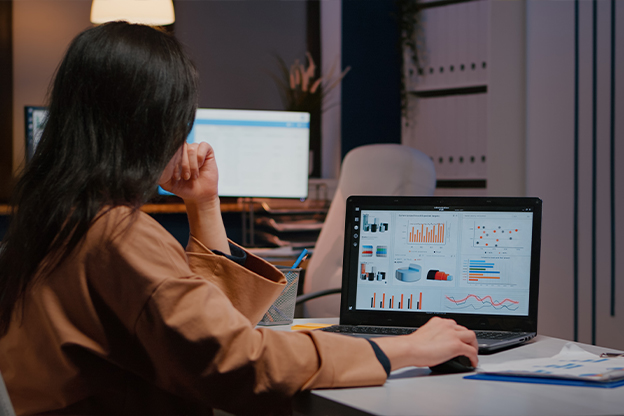 If you're an affiliate looking forward to improving your affiliate sales and increasing your income, then you're just in the right place! Affiliate marketing has become one of the most flourishing businesses, meaning that there have been so many marketers promoting and advertising other companies products or services. Well, is there a way to grow in affiliate marketing with so many competitors? Fortunately yes! This blog introduces nine quick and easy ways of improving your affiliate sales and teaching you how to win at affiliate marketing. So why wait?! Let's start with the most practical one!

Create updated and top-notch content
A high-quality blog that is very well written and gives readers what they're looking for can bring massive traffic to your affiliate link. Content comes in different shapes, a piece of writing, video, infographic image, podcast, etc. The only way to understand which type works for you is to be familiar with your audience's tastes and test different types of content. Whichever has the most conversion rate is the one for you.

Creating updated content is crucial for getting readers' trust or improving SEO. So put lots of energy and time into creating top-notch content. You can also hire professional content creators.

What to do with my old blogs?
Don't underestimate the content you've already have on your website! They've gained lots of traffic and have SEO values. So first, make the information up to date and add your affiliate link to these blogs.

Take SEO seriously!
Want more traffic? Get ranked! SEO helps your website be seen and get lots of organic traffic that may lead to conversions. Improving search engine optimization is especially helpful if you aim to do affiliate marketing on your website. So you'll need to work on SEO to get ranked and appear on the first positions on the Google result page. If you are not armed with SEO knowledge, you can use SEO monitoring and auditing platforms.

You can always pay money to appear in the desired position and get paid traffic. But not only does it cost you lots of money, but the traffic and other good results you get are just temporary.

Can I work on SEO myself?
Are you familiar with different aspects of SEO and have experience in optimizing websites? Well, help yourself out! But if you are not an SEO specialist and want to boost your affiliate marketing with SEO, you can get some help from SEO companies or hire an expert to optimize your website. Prior knowledge of SEO won't come in handy for you. You're going to need some professional help for your website if you want to beat your affiliate competitors.
There is another alternative: You can use an All-in-One Platform like Selldone in the first place. An All-in-One Platform presents all features that you need for your affiliate business including Smart SEO Tools.
Do videos
Videos are excellent content to communicate with your audience and make them engaged. With a lighting system (ring lights, umbrella lights, etc.), microphone, and a video camera, you are all set to make a video. Please talk about the product you're promoting in the video and show how it works. Then you can upload it on your Youtube channel or any other video platform like Vimeo or Dailymotion.

What types of videos can I make for my affiliate business?
In your videos, you have the chance to talk about everything to attract the audience's attention. A product review, product comparison, unboxing, and how-to videos are all types that can either educate your audience or raise awareness about the product's features.

Be active on social media
The massive number of social media users is undeniable. Plus, the platforms have great features for presenting a product, including personalized ads and promoting options.

Which social media application is best for affiliate marketing?
Instagram, Facebook, Youtube, Pinterest, and Twitter have millions of daily active users. Each provides you with the most practical features to promote products and influence your audience. Try to create valuable content and gain so many followers. This way, you can build your community on social media and have loyal followers.

Stick to one type of product
If you're a beginner, you should start your affiliate business by promoting only one product type. Focusing on one product lets, you know your target buyers and the market a lot easier. It is okay to join multiple affiliate programs as long as you advertise one type of service or product.

What are the most profitable niches in affiliate marketing?
The best profitable niches for affiliate marketing would be the ones that are always in demand and those which people always look for on the internet. Here are a few categories to look into:

Making money online
Food
Health and beauty
Gaming
Home facilities
Lifestyle
Technology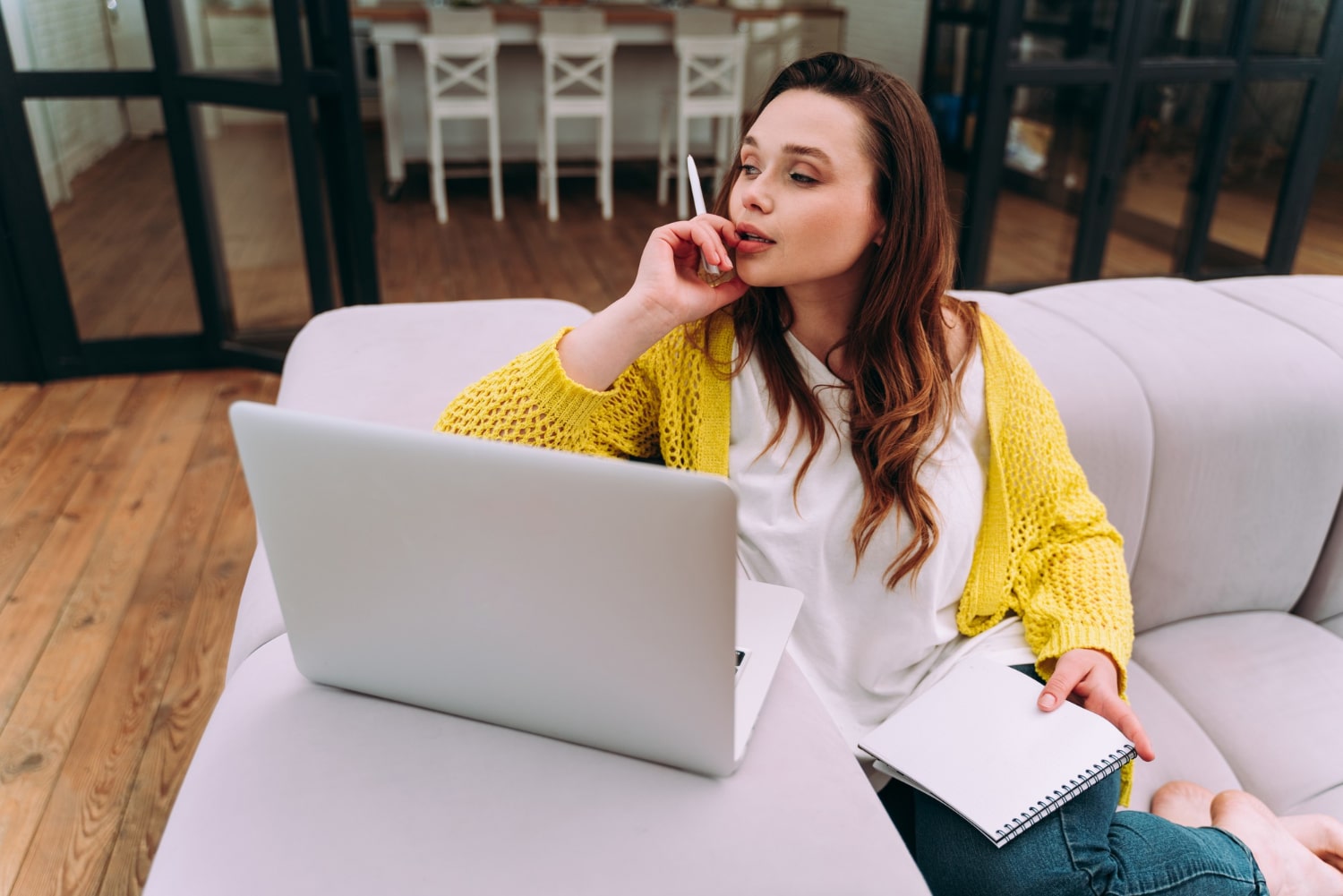 Don't forget about your website design
What do visitors see once they open your website page? Is the design of your website impressive enough? It might seem unnecessary, and many affiliates neglect this part of their online business. But if you want to make an excellent first impression, work on your website design. Isn't it what you do with your house when you have some guests coming over?!

Build a community
Who is more likely to buy the product you advertise? Your follower or just a random visitor? Of course, the people who've been following you for a while trust in what you say. They are the first to engage in your content or take action (click on the link, sign up, or buy something). So build a community and gain trust by sharing honest content and promoting high-quality products. Give them bonuses and hold competitions sometimes. This way, you give them chances to win prizes and know the advantage of being your follower!

Make an email list
After you build a community and gain faithful followers, it's time to make a list of their email addresses. You can recommend new products through emails by writing attention-grabbing articles.

How can I get my audience's email addresses?
The simplest way would be asking them to add their email address voluntarily. It is essential to mention what articles they will receive. This way, you can be sure that those who give their email address are willing to know about the products you promote so that you'll finally find your potential buyers!

Take advantage of holidays and celebrations
Whatever country you're from, certain days are exceptional for people. Christmas, Black Friday, or Valentine's day are some of the popular special days that are celebrated in most countries. These are some days when people have a fun time celebrating them. But for affiliates, special days are chances to get more visitors and attention by giving them discounts, coupon codes, or giveaways.

So far, we have taken a look at some affiliate marketing tips to increase affiliate conversions and make thousands of dollars per month. Now you're ready to follow all of these tips and make the most out of your affiliate business. But did you know there are so many mistakes every affiliate can make? Are you familiar with all the things you should avoid in this business? Probably not! Read this blog to avoid any potential mistakes you might make in your affiliate journey.
Make Your Business Online By The Best No—Code & No—Plugin Solution In The Market.
30 Day Money-Back Guarantee
Say goodbye to your low online sales rate!
Is affiliate marketing worth it in 2022?
Affiliate marketing is a well-paid business that can bring you passive income; however, if you don't choose a profitable niche and don't know your audience's needs, you won't improve your business and make money with affiliates. So it might be just a waste of time and money.
Is affiliate marketing easy?
Starting an affiliate marketing business is relatively more accessible than other businesses. But building a community and making a high income is not that easy and requires your effort, patience, and time.
What skills are needed for affiliate marketing?
You have to do well in marketing and convincing people to buy your products to be an affiliate marketer. Apart from that, creativity, management, website, and social media techniques are particular skills you need to increase your affiliate sales.
Can I work with multiple companies?
Yes! If you can handle joining several affiliate programs and take all the challenges, then why not?! Don't forget that it's best to focus only on one type of product to control your business.