What are the Specifications of a Good and Bad Dropshipping Supplier?
Posted on February 19, 2022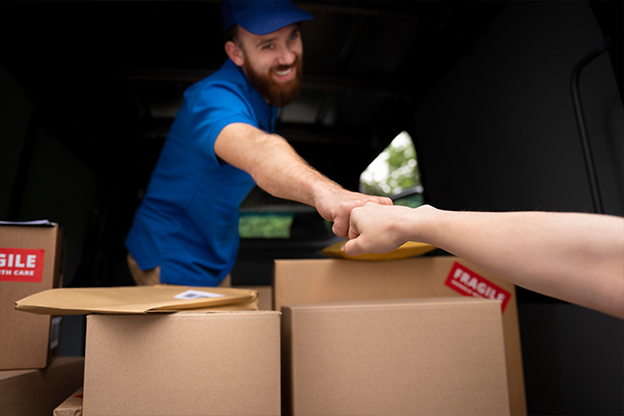 As a dropshipper, your responsibility is to provide your customers with the product they need by reaching out to the related supplier, which means that one of the most prominent parts of dropshipping has a lot to do with the suppliers. Choosing the best supplier plays a vital role in having a successful dropshipping business.

In this blog, we have covered everything you need to know about dropshipping suppliers and answered all the questions you have in your mind. First, let's understand the definition of a supplier and its responsibilities in the dropshipping business.

What does supplier mean in dropshipping?
A supplier is a person, company, or organization that manufactures products. They do not directly reach out to customers, but dropshippers and retailers or anyone who has a platform to sell things. Apart from manufacturing, a supplier is in charge of storing and shipping the products.

You might think that a supplier and a wholesaler are the same. But there are many differences between these two that a dropshipper should be aware of. Keep reading to find out more!

Is there any difference between a wholesaler and a supplier?
In manufacturing a product and reaching it to the consumers, there's a chain that has the supplier at the top. Meaning that a supplier manufactures or produces the products and sells them to retailers or wholesalers through distributors. So wholesalers don't manufacture the products but buy them in bulk and sometimes sell them to retailers or consumers.

Dropshippers can reach out to suppliers through different ecommerce platforms and choose the product they want to sell.

What are the qualities of a good and bad supplier?
As mentioned, choosing the right supplier is quite critical for your dropshipping business. We're going to help you select the best dropshipping supplier by getting to know what a good and bad supplier looks like.

Qualities of a good supplier
Regularly updates the information
Flexible
Compliant with dropshipping rules
Accountable and responsible
Always available
Excellent support
On-time delivery
Reliable
Safe payment method
Fair pricing system
Signs of a bad supplier
Lack of communication
Delayed delivery
Poor location (like under sanctioned countries)
Lack of capability to provide the products
Lack of cooperation
How to find the best supplier for dropshipping?
As a dropshipper, the first step for you is choosing a niche product. The type of product you choose can determine the chances of succeeding in your dropshipping business. Remember that you can't sell anything you want and expect to beat your competitors. Do you want to know what product niches are trendy? Read this blog about dropshipping products. While reading, make sure you have a paper and a pen to make a list of the product you may choose from for your dropshipping business! After that, it's time to find a supplier you can rely on and ensure the quality of products and service. Here are a few steps that help you find the best supplier for your dropshipping business.
Research and research!
After you decide what type of product to sell, you need to find the right resource for it. Just read about different suppliers and know their policies and terms. Then choose the one that best fits your business goals and strategies.

Have an eye on your competitors
Always check your competitors and see what they're doing. It is essential to know their competitive advantages and overtake them with more advantages and benefits for your customers.

Communicate with the owner
Talking to the supplier is helpful when you want to know about their service and evaluate their function. Additionally, you can ask them your questions directly.

Test a product sample
Order just one sample of each type of product you want to sell to check its quality. This way, you can have a perspective of what your customers will experience.

Ask others
Read the reviews of other dropshippers who had worked with the supplier you chose. Ask them directly if it's necessary. After cooperating with your supplier, come back and leave a review yourself. Your honest opinion will help those who are searching for the right supplier.

What are the best dropshipping suppliers?
Even though all dropshipping suppliers provide the basic features for dropshippers to connect to suppliers worldwide, they may differ in some factors. The cost of dropshipping suppliers, shipping payment system and delivery time may vary from supplier to supplier. On the list below, you can see the names of the best dropshipping suppliers, as well as a brief introduction to each.

AliExpress
You must have heard this name multiple times in dropshipping business. AliExpress is a marketplace run by Alibaba, a Chinese ecommerce company. It has a variety of products to choose from. One of the good things about AliExpress is that orders are managed automatically. So there's no waste of time and energy on that part. AliExpress is a free dropshipping supplier; however, since most AliExpress suppliers work in China, shipping the products to other countries can be tricky and expensive. The customer has to wait for a long time as well.

Worldwide Brands
Containing many dropshippers, wholesalers, and importers, Worldwide Brands is one of the most reliable suppliers around the world. It even helps you out with finding the right supplier. Yet, the money you have to pay for a subscription is relatively high (197$). So testing the products for the first time may be risky for new dropshippers.

SaleHoo
SaleHoo connects a wide range of wholesalers to dropshippers and contains various niches; however, the pricing is affordable (67$ yearly and 127$ lifetime). The process of orders is not automated, and it requires you to stay in touch with the supplier every time you want to order a product.

Doba
An easy platform and live customer support are all that make Doba a reliable supplier. Doba is a marketplace that has gathered so many suppliers that you can have lots of supplier options to choose from.

Oberlo
Oberlo contains thousands of products from many suppliers on AliExpress. Oberlo is Shopify's app, making it easy to sell products on the Shopify ecommerce platform. The shipping cost is lower than other suppliers, so either a new dropshipping business or a developed one can enjoy an easy order process with affordable prices.

Inventory Source
With automation software, Inventory Source has made working with suppliers easy, from ordering and syncing the products to managing the inventory. More than 180 suppliers are available on their list. But don't worry if you can't find your desired supplier. Inventory Source makes it possible for you to connect to the supplier they don't have on their list, of course, with extra fees!

As Oberlo enables you to sell your products on Shopify, other suppliers do with other ecommerce platforms. So they connect you to different platforms such as Amazon, BigCommerce, Shopify, WooCommerce, etc. By the way, have you already chosen your ecommerce platform?! Why don't you check this blog out? This blog helps you pass another challenge of dropshipping by introducing the best ecommerce platforms in 2022.

Make Your Business Online By The Best No—Code & No—Plugin Solution In The Market.
30 Day Money-Back Guarantee
Say goodbye to your low online sales rate!
Do I need a supplier for dropshipping?
Dropshipping is all about selling suppliers' products to customers. Therefore, dropshippers are always in contact with two sides, customers and suppliers. Choosing the right and reliable supplier plays a vital role in your business's success.
Is Amazon a dropshipping company?
Yes! If you're a seller and want to dropship your products, you are always welcome on Amazon as long as you accept and follow its terms and policies. This platform provides one of the best services for dropshippers to grow their business.
Which platform is best for dropshipping?
Selldone, Shopify, BigCommerce, Wix, WooCommerce, Magneto
Which platform is best for dropshipping?
Selldone, Shopify, BigCommerce, Wix, WooCommerce, Magneto >>> If you want to know about the pros and cons of each, there's a blog on the website introducing the best ecommerce platforms. Additionally, you will learn about the features that Selldone offers too!
What should I ask a dropship supplier?
You can ask whatever questions you have in your mind! Transparency is essential when it comes to cooperating with someone; however, some questions need to be asked, such as: If they get extra fees for subscription, If they're always available, If they sell single units of items, If they handle all the shipping tracking
Can you have multiple suppliers for dropshipping?
It is essential to focus on one product niche, but you don't have to work with one supplier. Having multiple suppliers is even necessary if one of them can't always meet your needs.