How to Find a Dropshipping Niche Product in 2023
Posted on January 04, 2023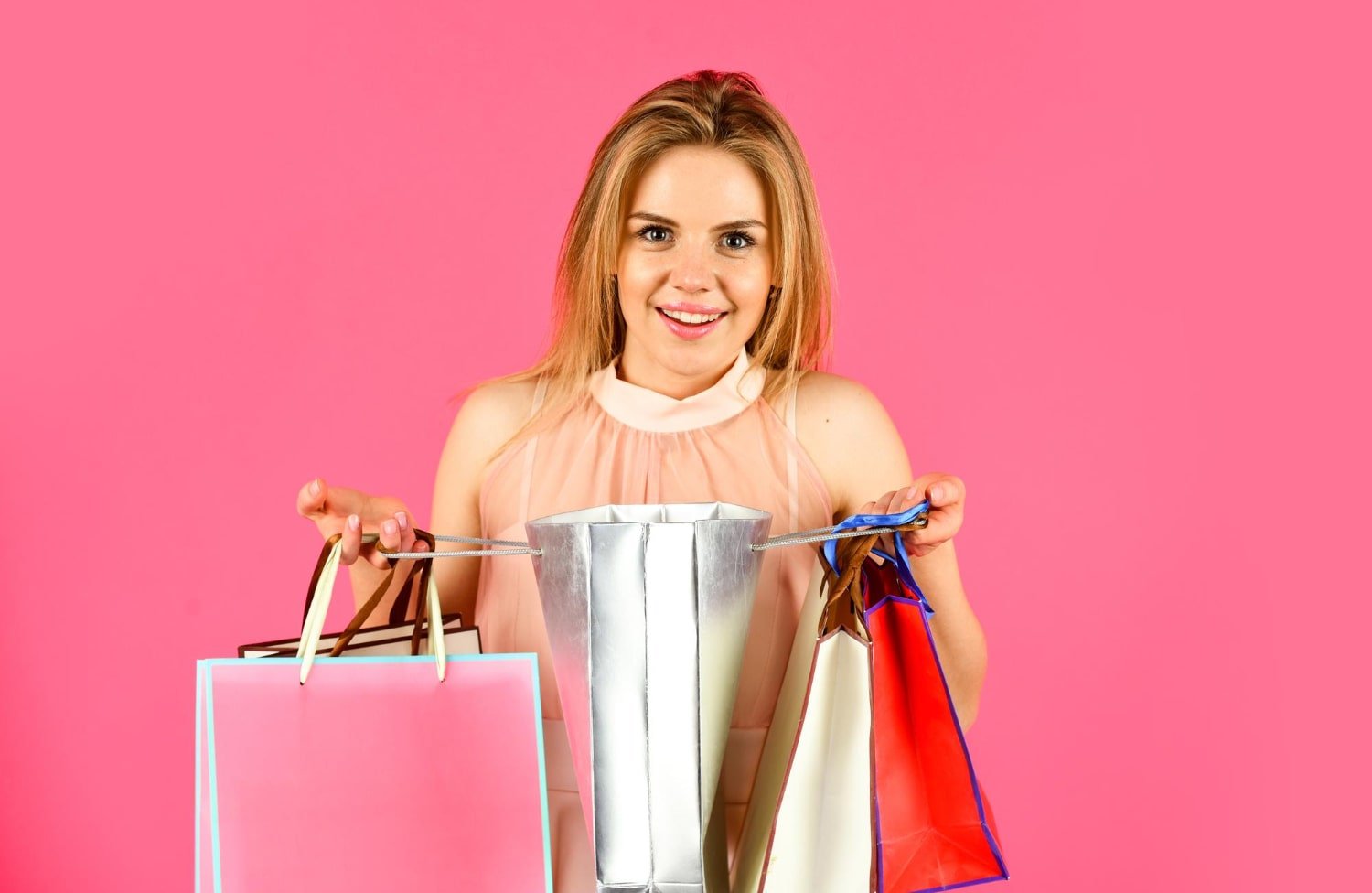 Deciding on what to sell in your online store can be tough and requires lots of thinking and researching. Because you don't want to present something your audience isn't interested in and choose another store to buy what they look for. Well, the good news is that there are some ways that you can figure out what the best dropshipping niche for you in 2023 is!

In this blog, we'll teach you how to find a dropshipping niche and what factors, tools, and platforms you need to come up with the best niche for your store. But first, let's make sure you know the exact definition of a niche product.

What is a dropshipping niche product?
A niche product is a subcategory of a generic product that has special features and targets a certain group of buyers. For example, phone accessory is a generic category that includes various products such as headphones, screen protectors, phone holders, power banks, etc. One of the niche products in this category could be the USB cables for Apple mobile phones, which targets not the phone users in general but only iPhone users. So a dropshipping niche product narrows down the products' features and the group of potential buyers.

Why is having a niche important in dropshipping?
"Can I go without having to choose a niche market and sell whatever is trendy?"

Wanna enlarge your dropshipping store and make lots of money out of it? If yes, then the answer to the first question is no! Focusing on a niche product helps you to have control over the market and be more involved with your audience's needs and tastes.

For example, imagine you have a men's clothes online store selling different types of suits, shirts, pants, and shorts. The bigger portion of your buyers is obviously men with varying ranges of age, jobs, demands, and tastes. As a dropshipper, you need to come to a deep understanding of your audience and stay up-to-date with what they might look for so that you can generate new product ideas and sell them the right product at the right time. Back to the example of men's clothes, it is impossible to track the needs of a teenage boy who loves to wear hoodies, an adult man who needs formal shirts for his work, and a retired man who's more looking for pajamas, all at the same time! Focusing on one of these groups and narrowing down the product category gives you more control over the market and leads to high revenue and loyal buyers.

Tips and Strategies
Are you looking to start a dropshipping business in 2023, but not sure which niche product to focus on? Finding the right niche product can be a crucial factor in the success of your dropshipping business, as it will determine the target market you are trying to reach and the competition you will be up against. Here are some tips for finding a dropshipping niche product in 2023:
Identify a specific problem or need: A good dropshipping niche product addresses a specific problem or need that your target market is looking to solve. This could be a product that helps to solve a common problem, such as back pain or difficulty sleeping, or a product that fulfills a specific need, such as a pet feeding bowl for dogs with allergies.

Research trends and demand: It's important to do your research and find out what trends and demand are expected in your target market. This can help you to identify a niche product that is likely to be in high demand and has the potential for long-term success.

Consider the competition: While you don't want to choose a niche that is too crowded, it's important to consider the level of competition in your chosen niche. A niche with a moderate level of competition can be a good balance, as it indicates that there is demand for the product, but it may not be oversaturated.

Test your product: Before committing to a particular niche product, it's a good idea to test the market by creating a small test batch and selling it through a platform like eBay or Amazon. This can help you to gauge the demand for the product and determine if it has the potential to be a successful dropshipping niche.
By following these tips, you can find a dropshipping niche product that has the potential to be successful in 2023. Remember to do your research, consider the competition, and test your product before committing to a particular niche.

What are the characteristics of a winning dropshipping niche?
There are several questions to ask yourself when choosing a niche product. The very first one would be "am I interested in it?". Well, it goes without saying that you can't sell something you don't like. So the first important characteristic of your niche product would be being favorable to you. Here are other questions to ask yourself:

Is my dropshipping niche product in demand?
Being interested in the product isn't the only factor that matters. How is dropshipping supposed to make a living for you If you like selling beaded necklaces, but no one's out there to buy them? So try looking for a niche that people are always looking for and prefer to buy online.

Is my dropshipping niche product always in high demand?
Are you selling Christmas tree ornaments in your dropshipping store? Do you think this product is in demand? Well, it depends on what time I ask you this question! Selling the products that people buy only at special times of the year won't turn you into a successful dropshipper. People only buy ornaments when they want to decorate their trees for Christmas. Your product niche should be the one people always desire and need regardless of what time of year it is. For example, there's no special time for buying pet toys. People might need to buy toys for their pets at any time. These products are also called evergreen or steady products.

Can my dropshipping niche product make a high profit?
The price you set on your dropshipping platform minus the supplier's price is the profit you make out of selling a product; however, some products require higher shipping fees due to their large sizes and weights. So selling these types of products, furniture, for instance, isn't profitable for you. Plus, you will deal with products' damages during the shipping and unhappy customers.

Are other dropshippers selling my product niche?
The more unique your product niche is, the fewer competitors are out there to beat you! As a beginner, try to find a niche that is not easily found in other online stores. Otherwise, competing with other dropshippers with long-lasting reputations will take all of your energy and motivation.

Answering these questions helps you find out whether your niche product is demanded, evergreen, profitable and unique. These are all the characteristics that a winning dropshipping niche product has!

How can I find the best dropshipping niche?
So far, you realized why having a niche is crucial for your business and got familiar with the characteristic of the best dropshipping product niche. Now, it's time to use tools and platforms to get niche ideas and see if they will be best sellers in 2023.

What tools should I use?
Google Trends: it demonstrates the search volume of each keyword at different times. It is perfect for figuring out if a niche product is demanded constantly or occasionally.

Facebook Audience Insights: as the most popular social media with more than 2 billion members worldwide, Facebook can be a great source to check a product's demand and popularity. Facebook Audience Insights is a tool that displays the data of a certain audience. For example, if you search the keyword "guitar," you'll see how many people are interested in this topic and their genders, ages, educational levels, and relationship status.

What platforms should I look for?
Amazon: Amazon is one of the biggest online stores globally, showing you which product categories are highly demanded and have a massive sales rate. Just check the categories and choose your favorite product.

AliExpress: there are lots of categories on AliExpress that each has several subcategories, including various products. It's best to get product niche ideas and see what people look for on the internet.

Instagram: Many online shoppers are selling their products using their Instagram accounts. Based on stats on hootsuite.com, 44% of people use Instagram to shop weekly, and 50% of them use Instagram to discover new brands. That is why you should use Instagram hashtags to find out how much people like spending their money on a product.

What are the best dropshipping niche products?
There are certain product categories of which products are available in online stores and have high selling rates. These categories are:

Beauty products
Phone accessories
Clothing and fashion items
Lifestyle products
Kitchenware
Pet products
Babycare products
Home decor
As statics show, people tend to buy products in the categories mentioned above online. Read the blog about the best dropshipping products to find out more about which product to pick and which one to avoid selling in 2023.
Make Your Business Online By The Best No—Code & No—Plugin Solution In The Market.
30 Day Money-Back Guarantee
Say goodbye to your low online sales rate!
Do you need a niche for dropshipping?
Yes! Having a niche in your dropshipping business is one of the most important factors to succeed. Having control over the market, knowing your audience, and making a high profit out of your sales are the advantages of having a niche product.
Are branded products better for dropshipping?
It is best to sell your branded products when you want to have loyal customers and make your dropshipping business well-known. So that it'll lead to more potential buyers and higher revenue.
What niche is most profitable?
Technology products | Making money online | Clothing and fashion | Health and fitness | Skincare and Cosmetics
What are evergreen niche products?
Furniture | Home decor | Clothing | Food and recipes | Outdoor products
How can I identify a specific problem or need to focus on in my dropshipping niche product?
One way to identify a specific problem or need is to consider the common problems or needs of your target market. For example, if you are targeting people who are interested in natural health remedies, you might consider a product that helps to solve a common health problem, such as:
Insomnia
Anxiety
Digestive issues
Pain relief
What are some ways to research trends and demand in my target market?
There are several ways you can research trends and demand in your target market:
Search for popular keywords and phrases related to your niche product using a tool like Google's Keyword Planner.
Look for articles, blogs, and social media posts about your niche product or related topics to see what people are talking about.
Check out forums or online communities related to your niche product to see what people are asking about or interested in.
How can I determine the level of competition in my chosen niche?
To determine the level of competition in your chosen niche, you can:
Conduct a search on a platform like Amazon or eBay to see how many similar products are being sold.
Look at the number of search results for keywords related to your niche product on Google.
Check out the websites of competitors in your niche to see how established they are and how they are positioning themselves in the market.
How can I test my product before committing to a particular niche?
There are a few ways you can test your product before committing to a particular niche:
Create a small test batch of your product and sell it through a platform like eBay or Amazon to gauge the demand for the product.
Reach out to potential customers or target market members and ask for feedback on your product.
Consider conducting a survey to gather more detailed information about the potential demand for your product.