8 Subscription Box Business Model Success Stories + Tips for Startups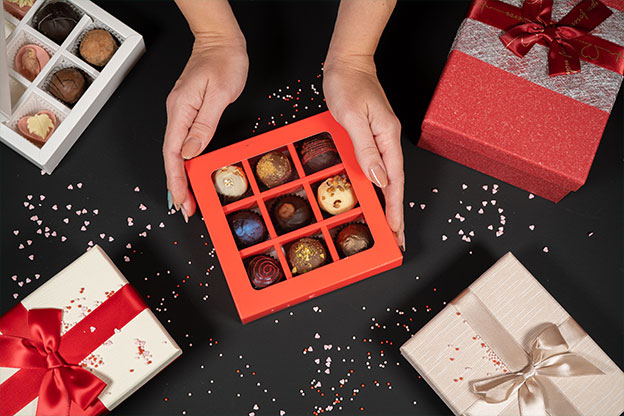 There are already many companies worldwide that offer subscription box-based services. Today, I will talk about eight successful companies based on subscription box businesses. Also, you will read about eight strategies if you want to start a similar successful business.

Stories of some successful subscription box businesses
1. Bark Box

If you have a dog, you must know Bark Box. As a monthly subscription service, the company provides toys, treats, leashes, and other products. The customers receive theme boxes every month.

2. Blue Apron

It is an American meal delivery service. This company offers fresh ingredients in particular boxes weekly. Every box has a recipe as a suggestion to cook a great meal with them. Blue Apron's marketing plan works well because the customers manage their cooking at home.

3. Apple Music

It is unnecessary to browse for a new music release when you subscribe to Apple Music. You will receive the notification on your iOS device; you'll download it easily. Subscribers can download their favorite tracks and listen to the songs offline.

4. Netflix

For movie lovers, Netflix is American incorporation that provides subscription plans for films, movies, documentaries, etc. It works with paid membership for the subscribers.

5. Spotify

Spotify provides millions of music, podcasts, and video music as a music service provider. The subscribers should pay for their musical requests. In contrast, it is also accessible for users with limited features. You can download the album and create your customized playlist as a subscriber.

6. Dollar Shave Club

It is also an American company that provides the client's barroom products. Generally, razors are mainly used. Subscribers receive their orders at their door.

7. Birch Box

This company is famous for beauty, make-up, hair, skin, body care, fragrance, and beauty box gifts. If you are a subscriber, you can get the monthly personalized box. In each box, you will find four or five boxes. Moreover, Birch Box is eco-friendly.

8. Nature Box

Nature box has always been the choice of employees. As soon as the customers fulfilled their membership, their subscription starts. This company offers the best snacks. It has a lot of diet-based snacks and provides the customers with too many options to choose from. You can select the one-month, three months, and twelve-month boxes.

8 Pieces of suggestion for getting started a successful subscription business
If you are interested in starting your subscription business, it's better to come up with new and absorbing ideas. Here, I bring you a few pieces of suggestions before you get started.

1# Think of your dreams: You must get inspired by your dreams. On the other hand, you can also read the success stories of other fruitful subscription business owners. All these will lead you to some beautiful ideas. You can create unique and incredible plans.

2# Gather as much knowledge as possible: The subscription business is an industry. To become successful in this industry, you have to be knowledgeable. Try to be updated and gather too much information about this business. You should also know the tastes of your customers. Besides, you should be aware of the trendiest styles and designs.

3# Benefit from the available tools: There are some valuable tools that you can use for building a better financial plan. Some devices like calculators or shipping calculators rescue you from too many headaches. Using them means you avoid making mistakes. You will save a lot of time by using such great tools.

4# Don't forget SWOT analysis: You need to analyze your team's performance. Thus, a good strategy is to analyze strengths, weaknesses, opportunities, and threats. It will get more effective when you recognize all these points. They help you to reshape your business whenever needed.

5# Add value to your business: The first thing that I like to say is to add value to your subscription business. As a matter of fact, through your subscription business, you will change the lifestyle of your customers. So, what you need to do is to increase quality and improve customer convenience. Another helpful strategy is to speed your delivery.

6# Think eye-catching designs: Create designs that your customers don't forget you easily. Know that customers won't throw away boxes with great designs. Plan out the themes with a clear storyline. You can hire a design team that comes with fresh ideas. It is an excellent method to design the box relevant to the items inside the box.

7# Create a transparent pricing model: Think of your pricing model for subscribers. Some of them try your services short-term, while the rest of them may subscribe to long-term benefits. Also, think of the occasional discount price. Factors that may cause a difference in the box price are the material, size, and delivery distance.

8# Earn customer loyalty: Be honest and transparent with your customers. You can send free samples to the people who use your services for the first time. Share the social proof on your website where other clients can see it. On the other hand, if a mistake happens from your side, try to admit it. Don't get defensive. Customers should count on you anyway.

Final Note
The subscription box industry is growing today. Small businesses are also turning to this marketing model. This model is profitable because retaining customers is more accessible than gaining new ones.
Make Your Business Online By The Best No—Technical Solution In The Market.
30 Day Money-Back Guarantee
Say goodbye to your low online sales rate!
Is a subscription box a good business?
The subscription box business model works very profitably for many companies. They are not worried about losing their customers because they have already paid in advance. On the other hand, the amount of their income is predictable too.
What are the most successful subscription boxes?
The most successful subscription box companies are Blue Apron, Bark Box, and HelloFresh. Some others in the second group are Dollar Shave Club and Ipsy.
Why are subscription boxes popular?
They are popular and grow today because many customers feel convenient when using them. They repeat their subscription just via a click and online payment. Then, they receive their order at a specific time at their home or office.
How do I start my own box business?
It would help if you came up with new ideas. Think of your brand name, logo, and box design. Plan out your delivery system and pricing model. Run your prelaunch phase for gaining the most out of the trial and error period.