10 Tips of Picking a Clothing Brand Name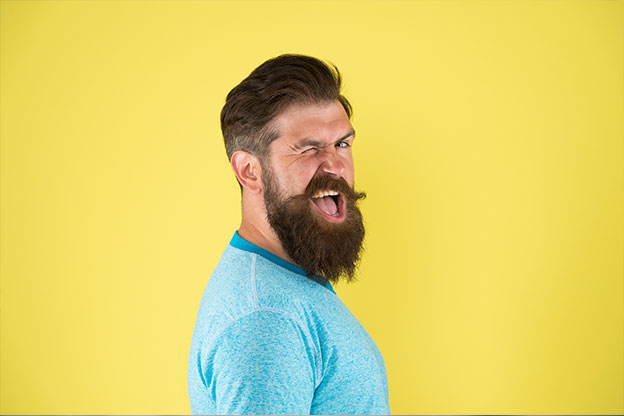 "It is only a name!"

Some may say don't be strict about choosing a name for starting your brand. If you are getting started at a clothing store, you have to think of your brand name.

I should tell you that "it's more than a name."

When you introduce yourself (clothing store) with your brand name, you will do your business by absorbing many potential customers. Your brand name is significant because it is the first element that many people (those who just heard about you) have.

It is not surprising that your brand name must be excellent. Your clothing brand name helps you to stand out from your competitors.

Here, in this blog post, I have come up with ideas on choosing a brand name for your clothing store.

I hope these work!

The ten tips and ideas to pick a brand name
1. Pick a catchy brand name.

Your clothing brand name is highly significant. You have to pick a catchy and exciting term. Do not pick a complicated word that your customers will forget easily or can't pronounce well. Be creative in determining the names. Also, use new and up-to-date words.

2. Start brainstorming.

It is good to start your clothing brand name picking with brainstorming. Write all the names that come to your mind one by one. Don't ignore that your brand name must be similar to your brand identity. You know, when your customers hear your brand name, they must suddenly remember the logo, color, and icon of your clothing store.

3. Make a list and combine the keywords.

You need to be creative when choosing a clothing brand name. Try to make an excellent and precise list of various characters you like the most. Another innovative strategy is combining two names to create a new unique word that is not repeated.

4. Think of the message of the clothing brand name.

As you think about the clothing brand name, you have to think of a message you intend to transfer. Each famous clothing brand continues to work with a specific motto. As an illustration, Zara is a renowned clothing brand. This brand produces eco-friendly outfits. Its producers work to form a sustainable future.

5. Consider your target audience.

First and foremost, assign your target audience. Just ask yourself who your target audiences are, what their age is, what their gender is, and whether you like to run a big clothing store where you sell all types of clothes.

If you like to sell just women's wear, you have to develop a clothing brand name that best suits female characters or vice versa. On the other hand, if you sell children's attire, you should pick a relevant term.

6. Use acronyms.

Sometimes, you may have made up your mind with a group of names or phrases. The brand name will be very long in this condition, and other customers cannot remember it easily. At this moment, you can create an acronym and use it as your brand. For example, ADIDAS is 'All Day I Dream About Sports.'

7. Don't be offensive.

Never choose an offensive or rude name. Your brand name must resonate with your identity and characterization too. Some people may use offensive words to seem funny. Forbid this strategy.

If you do so, your brand's life cycle does not last long. You will get disappeared soon, just after the first months of your appearance.

8. Avoid copying.

You'd better follow the rules of copywriting. Never copy the name and style of your competitors. You must be unique and remain outstanding in your profession. When you use other clothing brand names for your brand, you will lose your credibility. Otherwise, you can run your business with an affiliate marketing plan.

9. Be meaningful and straightforward.

Choose simple, straightforward, short, meaningful names for your clothing brand. In this way, many people don't forget you soon. Do not choose hard-to-spell brand names. Also, do widespread trademark research of the word. If it is taken, avoid picking it.

10. Find the origin of the word in the dictionary.

Before sticking to a name, you have to look up the word's meaning in a dictionary.

Final Note
Picking the most suitable name for a clothing brand is essential. People will know you through your brand name. You are finding the proper name effects on your business success too. Be accurate in choosing a powerful and precise name.
The most important thing is that you feel happy with the clothing brand name!
Make Your Business Online By The Best No—Code & No—Plugin Solution In The Market.
30 Day Money-Back Guarantee
Say goodbye to your low online sales rate!
How do I choose a clothing brand name?
Brainstorm your ideas and make a list of your favorite names. Then, try to conduct trademark research. Analyze the brand name of your competitors. Choose a very clear, simple, easy-to-spell, and meaningful name. Also, the brand name must be relevant to your shop's logo, icon, and design.
What Should I Name My Clothing Line?
Generally speaking, it highly depends on you what to choose. You can search about the name or brainstorm over it. However, everything about your clothing line must work together. Your clothing brand name must match your brand identity.
How do I name my online clothing store?
You have to appear different if you create an online clothing store. Try to pick simple brand names. Keep the name short to be memorable for your customers who search you on search engines.
What is a catchy name?
A catchy name is interesting, absorbing, short, brief, up-to-date, and easy to remember. If your business name is catchy, you will get successful.
How do you name a small clothing shop?
Try not to pick very long names. If so, change them into acronyms. They are more powerful to be remembered by your customers. Carry out the business research before sticking to a particular name. Finally, choose the proper name for your brand identity and brand history.