How Much Does It Cost to Buy a Pre-built Dropshipping Store?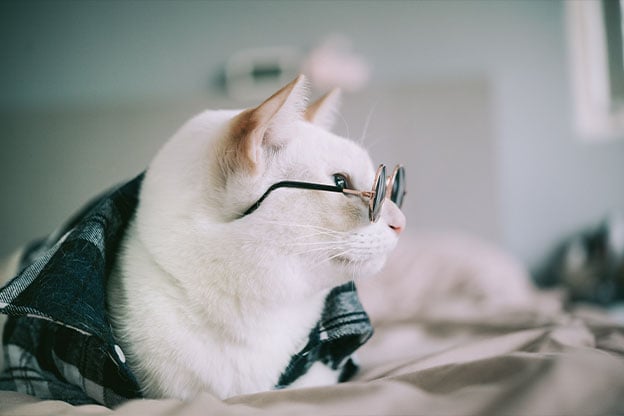 Have you made up your mind to start your dropshipping business?
Are you looking for an ecommerce platform to set up your online store?
Did you know that you can buy a premade dropshipping store?
You must have been tempted to buy a ready dropshipping store that is already set up so that you don't have to pay others to create a website from scratch or use an ecommerce platform like Selldone and Shopify to build one for you. But is it worth buying a dropshipping store? Or is it better to build it yourself? Is buying a dropshipping business profitable? Let's find it out!

What does it mean to buy a dropshipping store?
To start your job as a dropshipper, you need an online store to sell your products in. Some website owners would rather sell their websites due to different reasons. They use some marketplaces like Exchangemarketplace, which is run by Shopify, to sell pre-built dropshipping stores. So dropshippers can pay a certain amount of money and buy a Shopify dropshipping store to sell the products.

How much does it cost to buy a dropshipping store?
Depending on the platform selling these websites and their features, online dropshipping store prices can range from 50 dollars to 1 million dollars. Different packages offer various features such as a domain, logo, products and the details, optimization options, social media accounts, or the audience's email lists. For example, a website with already a domain, logo, and some installed apps might cost less than a website that also includes a marketing plan and active social media accounts. The most expensive dropshipping online store would be the one already running, which means that people are already buying the products from this store. So you need to keep it running and focus on marketing your business.

Why would dropshippers buy ecommerce websites?
Setting up an online shop takes some steps and is time-taking. Some dropshippers prefer to start selling on the first day and have no time to learn how to set up an online store, even with all the website builders' features and facilities. Also, buying an online business might be more affordable than paying others to build a website for them as there's just a one-time payment to buy a dropshipping store, while you need to pay a certain amount of money monthly for ecommerce platform services. Sometimes dropshippers prefer to have a professionally set up store with practical features. So they'd rather buy a business made by professionals.

What are the pros and cons of buying a dropshipping business?
It's fantastic to have a dropshipping store all set for selling your products; however, there are some challenges and disadvantages you'll have to deal with. So it pays off to read about the pros and cons of buying a pre-built dropshipping store.

Advantages of buying a dropshipping store
You don't have to put lots of energy to design your website and insert the products into it
It saves you a lot of time if the website you buy has already its customers
You can start your business right away
One-time payment can save you a lot of money, rather than the monthly payment for ecommerce platform services.
Disadvantages of buying a dropshipping business
You have no control over the design of the website because the previous owner has already designed it.

You don't get to choose the type of product you want to sell
It's difficult to know your audience as you haven't started selling your products to them and have had no chance to test different products and understand their tastes.
The seller could give you fake data and stats about the website.
What should I look for in a dropshipping business for sale?
Before choosing a dropshipping store, there are some important factors. Don't always rely on what the seller tells you about the website. It pays off to learn to recognize if the given information about the store is true or not. That is exactly what we're going to teach you now!

The website's ranking
You don't need a website that appears on the third or fourth pages of the SERP for your target keywords. An optimized or SEO-friendly website that appears on the first page of the Google result page can drive lots of traffic to your store and increase sales. So search your target keyword in the query, online Spanish courses, for example, and see which position the website appears in.

The store's supplier
One of the reasons that dropshippers can no longer continue selling and running their stores is that they have failed to do business with their suppliers. So you need to make sure which suppliers the previous owner has worked with and evaluate their work. Otherwise, you'll probably have the same problems as the previous owner did and end up giving up and selling the store!

The competition
When you buy a dropshipping store, the products are already in the store most of the time. So the niche has been chosen for your business. Therefore, you need to evaluate the competition in that niche and see how your competitors sell their products. If the competition is too high, you better look for another website with a less competitive niche.

Where can I find the best dropshipping stores for sale?
There are several marketplaces in which you can buy and sell dropshipping stores. When choosing an online store, you should look into four different factors:

The type of industry (the product type)
Price
Website age
Average revenue and profit
Each of these factors and also the type of feature they offer can affect your choice; however, there are many marketplaces where you can look for the best dropshipping businesses for sale.

Should I buy a dropshipping store or build one from scratch?
So here we are! So far, we have learned what it means to buy a dropshipping store and where to find such services. We've also discussed the good points and downsides of using a premade dropshipping business. As we earlier mentioned, there is always ambiguity in the website reputations and previous activities. Building an online store from scratch makes you be involved in every step of starting your business. That is when you get to learn all the aspects of your occupation and run your thriving dropshipping business.

It pays off to buy a pre-build dropshipping store under some circumstances. If you are in a hurry and have no time to set up a store, can't afford the payments for building a website, or know the ins and outs of a business whose owner wants to sell it, then why not give it a try?!

If you prefer to go for building your website, the good news is that many platforms compete with each other to give you the best website building service. Choose your ecommerce platform wisely and let them set up your dropshipping store. Not sure where to find the best platform? Check out this blog to find the best dropshipping platforms.

Make Your Business Online By The Best No—Technical Solution In The Market.
30 Day Money-Back Guarantee
Say goodbye to your low online sales rate!
Can I buy a premade Shopify store?
Yes! Many marketplaces offer Shopify stores; however, Shopify itself has an exclusive platform, Exchangemarketplace, where you can buy Shopify online stores from. You can also be sure that Shopify verifies the data on each store.
Can I have multiple dropshipping stores?
If you can manage several inventories, handle several suppliers, and run more than one store, then you can enjoy double income! You can have multiple dropshipping stores though some platforms like Shopify allow you to have one store under each account; however, there's no limitation for creating multiple accounts in Shopify. 
Should I buy a dropshipping store?
If you want to start your dropshipping right away and can't wait until a few weeks or months to set up your store from scratch, you can save lots of time buying a dropshipping store. But it would be best to consider some factors before buying a dropshipping business, such as reputation, business type, average revenue, and so on.
What is a turnkey dropshipping business?
A turnkey dropshipping business is the one that is ready to use, which means it has all the features, products, apps, and other items to fulfill the customers' orders. So you just need to turn the key to run your new dropshipping business!