What Is a Headless-commerce Solution?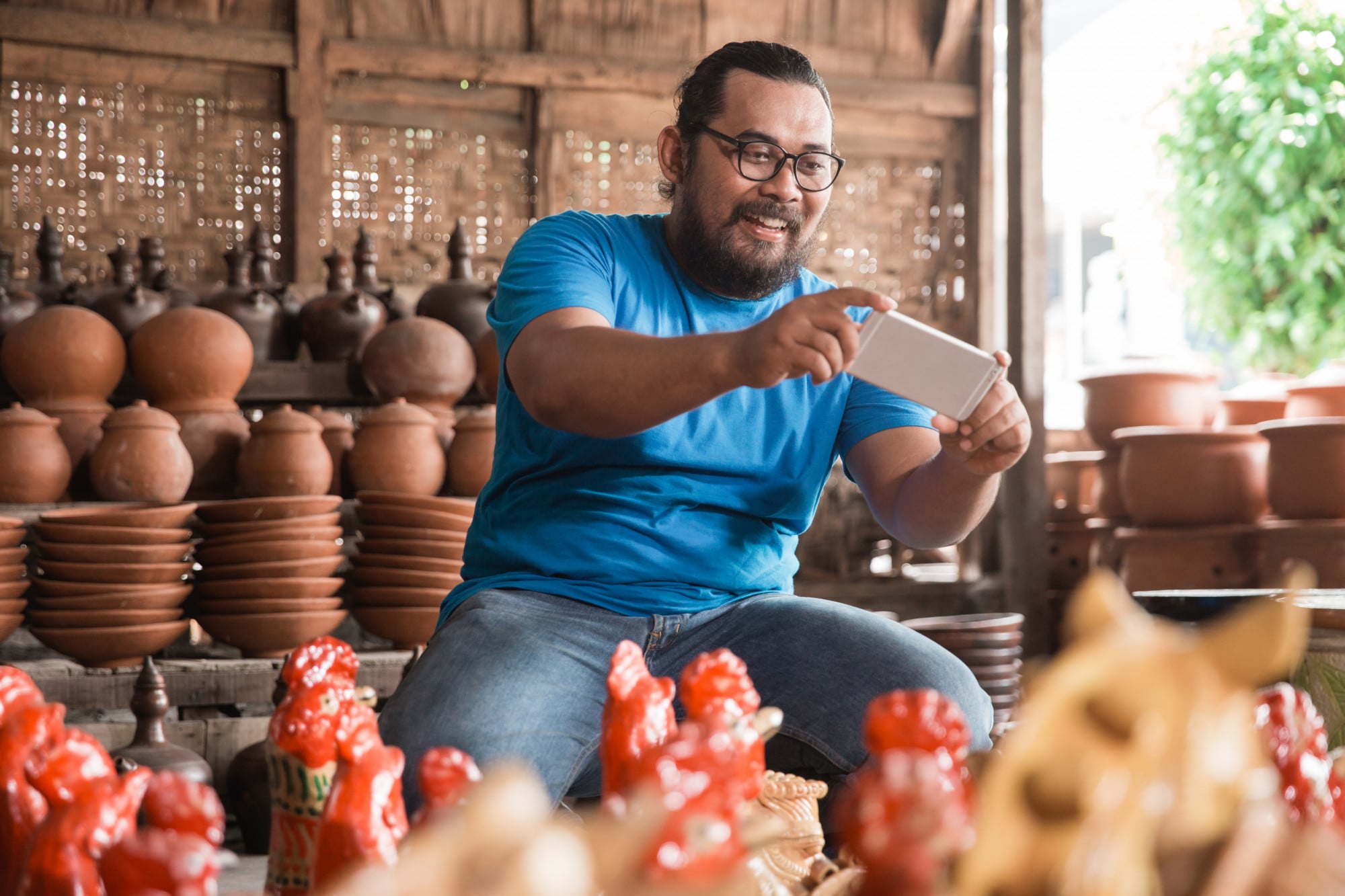 The industry of ecommerce has undergone many changes. As you read in the previous blogs, there are various commerce platforms. Another valuable solution for web developers is the appearance of headless commerce.

In the present blog post, I will help you get familiar with headless commerce, how it works, its benefits, its types, and its integration with CMS and other ecommerce platforms. I hope you enjoy reading!
Headless commerce: Definition
Ecommerce applications are divided into two sections, including the front-end and the back-end. Front-end is well-known as the 'head' and refers to the themes and templates. When the front-end is removed from the back-end, there is no head anymore. In other terms, this separation regards headless commerce.

The front-end layer is what the users see, while the back-end layer is the logic of website rules. Front-end developers use any framework they prefer. In contrast, the back-end developers stick to APIs to show some elements like blogs and banners. They can also programmatically manage other content such as products, forms, and customer reviews.

Note: Headless Commerce and Headless Ecommerce are related to the same concept.
Traditionally, the front-end and the back-end features were associated. Headless commerce is designed to deliver everything in the website and app via back-end development in the more recent form. Headless commerce platform works through the back-end model and is a cloud-based infrastructure.

How does headless commerce work?
Headless commerce is a mutual system that interacts with the application and presentation layers via API calls. In a broader sense, API means 'the application programming interface.' When a user clicks a button, the headless commerce system starts to work. It is similar to a cycle. After a button is clicked, the processing order begins from the presentation layer. Then, an API call is sent to the application layer. Finally, the user can see the result of the processed order.

As I mentioned above, the predefined front-end does not exist in a headless commerce system. Since it is removed, the front-end developer is free to create everything they need from scratch. Headless commerce is one of the systems that satisfy customers' needs. It is very flexible because it enables the developers to build everything for their clients.

What are the benefits of headless ecommerce?
Headless commerce is beneficial for companies. Here, you will read the reasons why they are practical.

1. Customizable and flexible:
Headless commerce is customizable. You can create any changes that you desire.

2. Multiple touchpoints:
You can use many new touchpoints and new products using headless commerce architecture.

3. Unified ecommerce:

Online customers can make their purchases on a single platform and at one particular point.

4. Speed:

The customers meet their expectations by consuming their time. They can continue working without distracting the IT support team.

5. Easier integrations:

Using headless commerce, you can make the integration and connection easier.

6. Multi-lingual:

If you like to expand your website and allow various nations to use it, headless commerce makes multilingualism easy for you.

7. Various frameworks:

With headless commerce, you can choose any framework you desire.

8. Scalable:

A headless solution allows the system to handle a more significant usage. The system's ability can increase performance.

9. Merging multi-sites:

You can merge several sites while controlled by the same back-end if you have several locations.

What are the different types of headless ecommerce?
Headless CMS: If you want to store the content, headless CMS is a great help. It consists of an API and a back-end layer. With API calls, headless CMS shows the data on the webpage.

Retrofitted headless solutions: It was previously used for traditional platforms. It is also customizable in the front-end. On the other hand, the core features are shown by one API.

Headless microservices: This type is not customizable in the back-end. In contrast with retrofitted solutions, each microservices is considered a specific module. They work independently and separately. On one end, they take the inputs and set the outputs on the other end.

Which CMSs do integrate with headless commerce?
1. Prismic

As one of the best content management systems, Prismic allows you to manage your content and pick any language or system.

2. Sanity Studio

It is a real-time headless platform. It has excellent features like responsive layouts, UI, and editing tools.

3. Netlify CMS

It is helpful for both non-technical users and static site generators. If you use it, you can edit the content whenever needed.

4. Zesty.io

This CMS can help you to build APIs for your content. It is also hybrid.

5. DatoCMS

It is cloud-based. It can easily integrate with websites and applications. It is easy to use for non-technical users to administer the content.

Which ecommerce platforms do support headless commerce systems?
ElasticPath: The platform is API-based. It is suitable for large enterprises.

Moltin: It is a cloud-based solution that fits both websites and applications.

BigCommerce: It has many built-in features that fit large enterprises.

Snipcart: It is a customizable eCommerce platform. It is an integrative solution for shopping carts.

Shopify Plus: In many features, it is also similar to Shopify. It works for large enterprises.

Closing Thoughts
The ecommerce industry has evolved. Now, you can do a lot with a headless commerce solution. If you wish that your website remains competitive, you can benefit from a headless commerce solution. You can manage and publish the content on your eCommerce platform in any way you desire.
Make Your Business Online By The Best No—Technical Solution In The Market.
30 Day Money-Back Guarantee
Say goodbye to your low online sales rate!
What does headless mean by ecommerce?
When the front-end and back-end of an ecommerce application are divided, we call it headless commerce. Thereby, the programmers are free to create everything to meet their requirements.
When should you go headless?
A headless commerce system increases your website speed. If the loading speed of your webpage is slow, you lose your visitors. You may end up with not a good Google rank. A headless solution is a critical indicator that your customers do not abandon their cart.
What are the advantages of headless commerce?
The emergence of headless commerce platforms makes online purchases easier for buyers. Moreover, the platform allows the programmers more flexibility, customization, and freedom. Online businesses that use headless commerce will go beyond the plain storefront.
Is Amazon headless commerce?
Amazon uses a headless commerce application. The front-end and back-end are separated. The front-end layer includes what the users see, while the back-end layer includes payment gateways, carts, subscriptions, etc.
What's the difference between headless and traditional ecommerce?
Headless ecommerce solutions improve your online business very fast. Headless commerce enables online users and administrative users to do everything they desire. Traditional ecommerce are predefined platform.