Best Shopify (Plus) Alternatives for Ecommerce and Dropshipping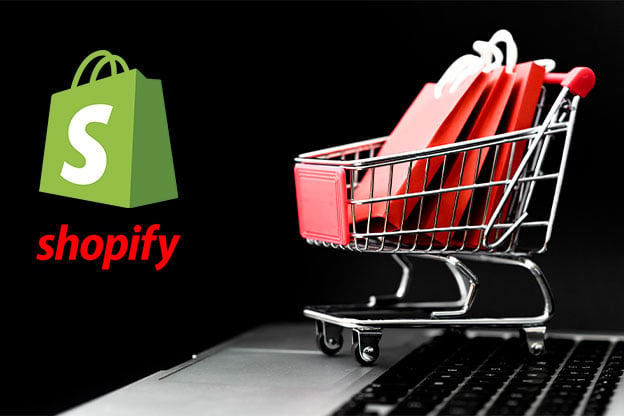 Are you looking for different platforms to run your e-commerce business? Maybe you are into more affordable replacements with a wide array of features. Shopify is an online store builder. However, it does not suit well for many online stores. Online shop owners may prefer to employ other alternatives for creating their e-commerce website. They may have their logic and reason for using Shopify alternatives. In the present blog, we will explain the features of Shopify and compare them with other available Shopify alternatives.

What is Shopify?
Shopify is well-known as the biggest commerce platform. It works as a kind of subscription software by which you manage your selling and shipping. Using Shopify services, you build your customizable online store with shopping cart solutions, process orders, and add new products. You have to subscribe to a monthly payment for utilizing its facilities.

What are Shopify general services?
Shopify is a functional software solution if you like to sell your products professionally online. The services that you will use include the following:

Online shop


Online product display


Online payments


Shipment calculation


Inventory tracking

How to create an online store with Shopify?
Directly go to its website and create an account for your store.


You can either go for a trial or sign up for your new online store.


You have your admin screen for uploading and adding new products.


Choose the theme or design templates of your website. They are pre-figured; you can browse other themes in the theme store of its website.


Edit the layouts, setting, and appearance whenever it is needed.


Customize your website with the most desirable aspects as you wish.


Upload your logo and slides to your home page.


Add items and item functionality to product page/s.


Choose your color scheme and font.


Add much-needed information and details to your products.


Create a collection or categorization for your products. It helps your customers to find their needs more quickly.


Set up your payment gateways.


Add transaction fees.


Set up share taxes and shipping details.


Assign a price tag for each product.


Add the term "charge tax on this product" for each price. Mostly physical goods need it.


Create an about us page to say more about your company history.


Test everything to be assured it works well.


Simulate the transactions.


Add a domain name.


Launch your shop.


Use Google Analytics to track your online store visitors.

What is Shopify Plus?
Shopify plus empowers you with more conversion rate, higher-order value, more promotions, and lower costs. By using Shopify plus, you are not concerned about monitoring the volume. It increases your speed, security, and customer trust.

With Shopify plus, you sell faster. You gain higher conversions and faster checkouts. It also helps you to save more time and money. Shopify plus enables you to manage your B2B and DTC. Moreover, you will never lose unlimited transactions. Your workflow is automated as well.

How much is the pricing of Shopify plus?
If you desire to migrate on Shopify plus, this is costless. However, while using this platform, you are responsible for payment for the potential costs of the technical support guide. The support team helps you to create a scalable solution long term.

What are the best Shopify alternatives?
There are many other online store builders except Shopify. You can choose the best one which suits your needs well. You must also think about which type works out for you in your online shop. Generally speaking, e-commerce builders are easy-to-use. So, everyone can use them. They have many great features like integrated sales tools and hosting.

Since you are searching for Shopify alternatives, you know that Shopify isn't the best solution. Yes, Shopify is a well-known e-commerce platform for online stores. It also presents point-of-sale (POS) systems for online retailers. But it's not the whole story. Shopify has some cons that made you search for its alternatives. So let's not go too long and get to the point, what are the best Shopify platform alternatives for an e-commerce website builder?

Here, we are going to compare the most popular alternatives.

1. BigCommerce vs. Shopify:
Easy-to-use and secured platform


Wide payment integrations


Easily connected to Amazon, e-bay, etc.


Easily integrated with social media channels


A wide array of designer templates


Innovative platform


Efficient to launch


Multiple channel sales


Great page load speed


Business management tools

2. Squarespace vs. Shopify :
Award-winning templates


Portfolio design


Password-protected pages


Customizable galleries


Private share with especial clients


Great blogging tools


Content schedule


Built-in SEO tools


In-depth analytics tools


Integration with other applications

3. Square Online vs. Shopify:
Curbside pickup Services


Integrated with Instagram and Facebook


Unlimited product sales


Automatic inventory


Transaction fee with lowest processing fee


SEO features


Inventory management

4. Selldone vs. Shopify:
All-in-one free e-commerce website builder


Community platform


App builder


Cloud-based hosting


Smart report generator


Online POS


Built-in SEO


Social media campaign running


Absorbing landing page builder


Highly customizable e-commerce platform


Blog & publication


Easily integrated with Amazon


Easily integrated with social media channels


Offline integration


Sales tool management


Customizable design and layout


Inventory tracking


Real-time financial report


CMS


Google Analytics integration


Inline editor


Customer club


Gift cards
5. Woocommerce vs. Shopify:
An open-source WordPress software


More flexible than Shopify


The most popular e-commerce store in 2021


More flexible and affordable


The software is free.


Elementor WooCommerce Builder needs payment.


Easy to use for the non-developers


User-friendly dashboard


Different payment gateways


Reports


Mobile app


Order management


Shipping calculations


Customizable themes and plugins


Scalable

6. Wix vs. Shopify:
DIY site-building platform


Simple to use


All-around performance


A 5-star web rating


Money-back guarantee within 14 days


Free custom domain


SEO advanced features


Google ads integration


Google analytics integration


Advanced CRM


Wix Ascend


Wix Logo Maker


Wix Chat


Wix Bookings

Why do you prefer Shopify alternatives?
1. Deny Shopify payments:
Maybe you are looking for no more additional fees. To use Shopify features, you have to pay for any access.

2. Inclusive products catalog:
Your online store is very complex. You offer multiple options for each item because your online store catalog is complex. Thus, you assume that you cannot keep up more with Shopify.

3. No more interested in using Shopify:

You believe that other operational e-commerce platforms may work better for your properties. You think Shopify Help Center is no more applicable to you.

4. Lower backup budgeting:

Shopify backup budgeting may cost a lot to you. Therefore, you look for less expensive replacements.

5. Look for more up-to-date features:

You like to handle your online store with more up-to-date features than Shopify. You have a large number of products. Thus, you want higher traffic to rush into your website.

Conclusion: Choose that best suits your needs!
If you use Shopify or it is the first time you will use any available e-commerce platform, you have your reasons to choose the best website builder platform. You pick the right platform based on your budget, flexible features, payment gateways, integration with third-party services, and so on. Therefore, you focus on Shopify alternatives with certain aspects that suit your needs.
Make Your Business Online By The Best No—Code & No—Plugin Solution In The Market.
30 Day Money-Back Guarantee
Say goodbye to your low online sales rate!
Which website builder is the easiest to use?
The most recommended free website builders in 2021 have been Wix, Squarespace, Site 123, and Jimdo. This you who chooses which platform suits you well.
Which e-commerce platform is best for small businesses?
According to the online browsing behavior, Big Commerce, Wix, and Woo Commerce are best for small businesses. You can book a free demo also. Then, you can decide which to choose.
Do you have to dropship on Shopify?
Shopify has an especial business model for dropshipping. It is proper for independent businesses.
What are free Shopify alternatives?
There are many free Shopify alternatives. But, if you like to use the advanced features of each Shopify alternatives, you have to pay.