Tips for Building with the Best Photography Website Builder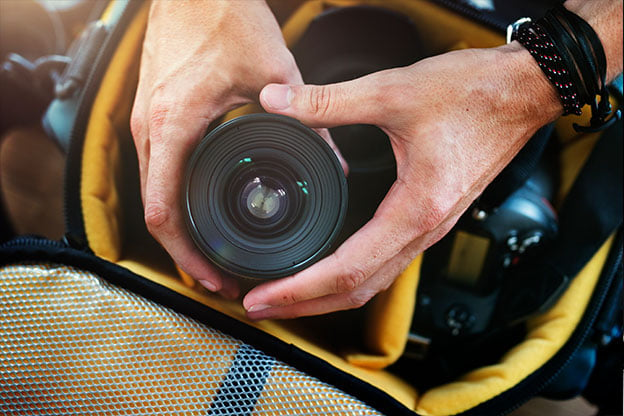 Are you a photophile? Do you like to capture the moments of life and record them ever after? Or do you like to make money with your camera? Thus, you can shift to a modern trade medium and build your e-commerce or portfolio website for photography.

What you need is to look for free website builders such as Wix, Shopify, and Selldone. You will stand out exclusively with your high-quality and stunning shots in the visual industry. With the help of these platforms, it is easy to build such interesting websites and landing pages as your photos. You can customize everything and utilize the marketing tools to be found with your online customers. you Selldone is an absolute favorite for photographers.
What are the best suitable features of a photography website?
The ever-best website builder platforms have great features that make everything easy for photographers due to the following aspects:

Drag-and-drop editor


Attractive and professional designs


Bulk loading of images


Any device-type readiness


Clean and minimalistic templates


Integrations with Instagram


Animation effects


Online photo editing tools


Layout Adjustments


Color, font, and size-changing options


customizable photo galleries


Excellent visual effects


High volume photography


Security


Booking pages


Pre-figured themes


Photo category


Built-in SEO


Post-shoot green screen


Black-and-white imagery features


Multi-user account access

Is owning a photography website necessary for growing in the visual business?
Even though every business tends to the online market, some fascinating pros in the digital market are ultra-fit for photographers and photograph sellers. We will point out some of them below:

Branding: Whether you are a solo photographer working on your brand or you are an agency, branding is a vital step in your growth. You need to improve your brand to maximize your identity.
Accessibility:

If you want that your customer has an easy way to access you and book a time for photography, you just need to use an online website builder to create your website. Some professional website builder platforms like Selldone presents perfect features similar to booking for free!

CV, Portfolio, and personal branding: For this goal, you just need to create appealing pages (about me, portfolio, and achievements). Don't forget that you have to be a legendary storyteller in this scenario. I suggest taking a look at this blog post about storytelling. If you want to make a memorable image for your website, you have to tell a realistic story about yourself with images and words.
Sell your photos simply and easily
If you want to sell your photos in the fastest and easiest way, you are ready to launch your website with a website builder platform. Online platforms let you get the exposure that you deserve. Therefore, you can target your marketing and the traffic of your website.

You probably have wide technical capabilities and potential in the photography business, but the question is "How to make money with photography online?" It's important in the first steps to narrow down your goals and activities. You have to focus on one or two services and then expand them at the right time.

You can deliver your photos both digitally and physically printed. Also, you may like to set up the procedure for inventory, orders, and payments. Generally, we can categorize photograph online businesses in these categories:

You can sell on Facebook too. In this way, you connect to your Facebook store and start selling there. In other words, you can have multi-channels for selling.
If your goal is to create a website to sell photographs for free and sell image files online, you have to pick a website builder platform with enterprise e-commerce features and logistics such as enough hosting storage, good server speed for downloading files. How to sell photos on your website depends on a lot of things, but in the first steps, these features are vital.

If you offer printed photos as your products, besides e-commerce features, you need a shipping service. It's how to sell photography prints.

You can sell various types of photos including abstract backgrounds, natural scenes, product photos, stock photos, and candid shots. You need to clarify your goals for your photography online business and website

Local events photographer
As an event photographer, your website needs to support booking. Nowadays it is too old fashion to just put your phone number on your website, you should try some more modern features such as an automated booking system.

Conclusion
Photographers can run their businesses online. They can benefit from many free website builder platforms. In this way, photographers can grow their brand easily and increase their income.
Make Your Business Online By The Best No—Code & No—Plugin Solution In The Market.
30 Day Money-Back Guarantee
Say goodbye to your low online sales rate!
How can I start an online photography store for free without being tech-savvy?
Believe it or not, some amazing platforms simultaneously present free, professional, and also easy to use features that make starting an online photographs business a piece of cake. If you want to check this claim with your own eyes, just have a look at the pricing plans.
Can I sell my stock photos online?
You can generate huge income by selling your stock portfolio online. Stock images are widely used in posters, flyers, and blog articles. So, it is wise to keep a high-quality collection of your stock photos. You can be a stock agency even. This is important to include your best photography.
How can I be a successful online photography seller?
First, think about the design and structure of your website. Your website pages are similar to window shops. Second, have a specific color scheme and color background. Third, try to choose a suitable layout for your portfolio.
What are the 5 steps to set up your photography website?
Step 1: Choose an easy to use website builder platform like Selldone | Step 2: pick a photograph store template | Step3: feel free to customize your website and input your content | Step4: add extra features (payment, social media channels, booking feature) | Step5: publish and promote your website