8 Tips to Grow your Online Handmade Business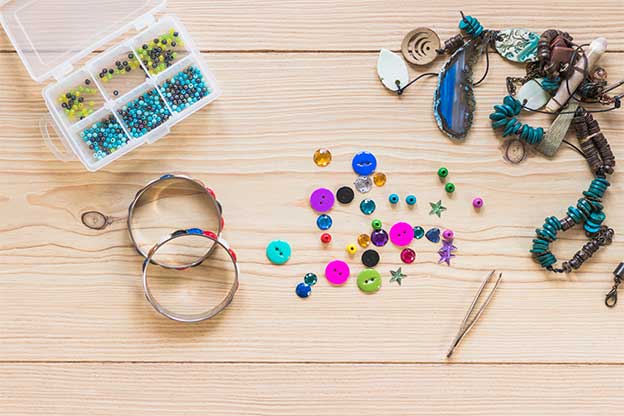 Do you believe handmade art sustains forever? Work done by hand is always unique. Despite the mass-produced items, handmade products withstand time, place, and even changes. Handcrafts have been remaining as quirky and perfect gifts so far now.

Those who make and sell their handmade products put a lot of energy and time into them. There is usually a story behind each item. Handmade products are matchless and beyond comparison. Such products are the most suitable selections for the gift. Such handmade items are created with altruism, passion, and attention. When you buy them and use them as presents for a friend, you transmit the same feeling as their creators.

Handcraft items made by real people. The artisans put their love and effort into them. Buying them is a support to keep the tradition going. Here, we will illustrate eight tips for handicraftsmen to grow their art online.

1. Start your handmade online business
If you are a vendor or own a small store, you can shift to online handmade sales. No matter what you create. Turn your art into a profitable business. It is necessary to do market research. In this way, you get familiar with the taste and choices of your customers. It helps you to sell your handmade items better and quickly.

Recognizing and identifying your ideal customers is a significant factor within your market research. More important than that is to show a very different product line for your handcrafts.

Above all, look for a specific brand name and logo. Then, create your website and work on its SEO because it helps your online visibility. Many more clients will find you soon if you run your handmade online shop.

2. Use a free website builder platform to showcase your handmade products
There are many free website builder platforms that you can benefit from. The best free website builder platforms include Wix, Shopify, Selldone, and BigCommerce. You can design and develop your website according to what you desire. You can use the prefigured templates of these platforms and customize your website.

It is easy and inexpensive to build your e-commerce website. Owning an online handicraft store is a big profit. You can sell crafts online by following a solid business plan. Furthermore, you showcase all your handmade items and assign a specific price for each. You can integrate your website with an online payment gateway and shopping carts.

3. Popular handmade marketplaces to sell
Based on what I suggested above, you can have your customizable website. Moreover, you can integrate your website with other popular handmade marketplaces. You can gain large online exposure by using these online marketplaces. You can use them either you are a small-scale or a large-scale creator. The most popular of them include the following:

· Etsy
· Zibbet
· Folksy
· Amazon
· Cratejoy
· Icraft
· Hyena cart
4. Promote your online craft business
You can get your handmade item discovered and sold on the internet easily and quickly. You have to work on your content marketing and social media networking. You must often update your blogs on your website. Use hashtags, blog posts, and guest blogs.

You can also employ paid advertising like Facebook Ads, Instagram Ads, Google Ads, and Pinterest. Furthermore, you can use other promotion strategies like customer referrals, coupons, email marketing, and contests.

5. Best crafts to make and sell online
There are many handicrafts that you can create and sell online. The best crafts that sell best are handmade statues and home decor products. Paintings, fabric wall art, doormats, seashell mirrors, and pillow covers are also on-demand when you put them on sale.

If you are good at creating handmade jewelry and woodcraft, you can sell a lot. Besides, hair accessories sell great if you are very creative in their making. Handmade candles, flowers, dolls, clay jars, and stationery products catch much attention too.

6. Get your unique craft idea
First and foremost, you must be creative. You transfer the sense of uniqueness with your handcrafts. The truth is that ideas are everywhere. You can get them if you are into them.

You can surf the net to get your particular designs and idea. Social media channels are also helpful. Pinterest and Instagram are practical for your purpose.

You can also make some specific handcrafts for kids. You can design paper lanterns, pumpkins, snowman, and fruit trees. Moreover, you can make premade templates of small jungle animals with paper and wood.

Above all, the prerequisite of handmade art is your innovation and creativity!

7. The most wanted items
Ideas are vast. Put them into your items. The most handmade items that sell best online include the following list. Hereby, we are going to make crystal clear categories:

Handmade jewelry:
Earrings
Chain butterfly
Adjustable wrap rings
Crystal rock necklace
Stacking rings
Cuff bracelet
Custom letter necklace
Tree of life bracelet
Oak circle necklace
Hummingbird drop earrings
Flower stud earring
Star-shaped bracelet
Handmade furniture:
Single bedside tables
2 seated chairs
Radiator shelf or cover
Solid chest of drawers
TV stand
Storage unit
Coffee table shoe bench
Indoor hanging chair
Kitchen stool
Garden furniture
Handmade accessories:
Hair clips
Personalized rings
Knitted headbands
Embroidery cushions
Bun wrap
Chain bracelet
Copper cuff bracelet
Handmade leather
Belt
Reusable make up removal cloth
Scarf
Engraved wooden bookmark
Keyholder
Colorful hairbands
Handmade gifts:
Coconut bowls
Shea butter soap
Postal cards
Leather journals
Gift box
Lockdown
Necklace stand
Tree with jingling bells
Tea/coffee mug
Christmas gift tags
8. price your handmade crafts
The prices you assign for selling your handmade crafts depend on the materials you utilize. If you sell wholesale, the price is different from your retail selling.

It is essential to survey the price of your competitors. You have to benchmark other item prices in the market too. You assign the cost with the following offerings:

· you offer lower prices

· you offer higher prices

· you offer the same prices

Final Note
If you are creative enough to make a large number of handmade products, so don't wait. You can create your website and develop it. Then, you can work on your e-commerce promotion to sell different types of handmade items.
Make Your Business Online By The Best No—Code & No—Plugin Solution In The Market.
30 Day Money-Back Guarantee
Say goodbye to your low online sales rate!
Is Shopify better than Etsy?
Shopify has more free apps than Etsy. Also, you can integrate Shopify with Etsy if you like.
What is the most popular handmade item?
The top-selling handmade items are jewelry and gift boxes. However, other items like soaps, engraved wooden stuff, candles, and textile home décor are number-one selling.
What home-based business is profitable?
Creating cute handmade items are very profitable if you cannot rent a store to sell and produce your items.
What is the Folksy website?
Folksy is one of the popular websites where you can find and sell your handcraft productions. You see a lot of knitting, painting, wooden stuff, and the rest.
Where can I sell stuff besides Etsy?
Some websites that you find profitable for selling include Big Cartel, Zibbet, Handmade at Amazon, Aftcra, Bonanza, IndieMade, and the like.
Where is Etsy located?
Etsy is a famous American e-commerce website. It locates in Brooklyn, New York.
Where can I make and sell it?
You can make your stuff at your home and sell them on dedicated websites like Teachable, Etsy, Zibbet, etc.