Best Website Builder Platform for Freelancers in 2022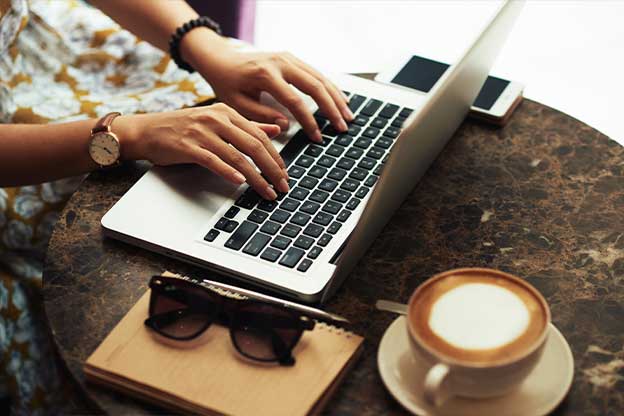 Are you keeping your freelance gigs rolling in with the best website builders? Or are you into getting more hands-on with your freelance website building? If you are a freelancer, you can create your website to showcase what you do.

Don't feel worried if you are a freelance photographer, artist, writer, journalist, etc. If you are a beginner or run a small business, you can use the best free website builder software for freelancers. You can employ either the cheapest website set up or a website builder agency for creating a freelancing website. This blog will talk about the strategies, tools, and freelancing website builder platforms.

Who are freelancers?
Freelancers are self-employed guys who earn money on their own. They do not work for any specific organizations. They primarily work on several different projects.

Freelancing jobs are related to various creative fields of industries like photography, gaming, translation, catering, copyrighting, website development, and graphic designing.

You can create your website to grow your freelancing career.

Benefits of working as a freelancer
Flexible working hours
Higher-income
Work at the same time on several projects
No tax payment
What kind of website platforms does a pro freelancer need?
A website builder helps you to create your website according to your tastes. The level of customization is highly salient if you will use no-code website builder platforms. In this part, we will learn about some relevant significant factors.

Easy-to-use: If you pick up the platform yourself, it is a good idea to know its basics. Try to choose the website builder platforms that you can easily handle. Sometimes you need to add or edit some pages. It also depends on how often you will make the minimal changes.

Responsiveness: I would recommend you choose those platforms with responsive design. Your visitors can come to your website regardless of the device they use. Many users prefer mobiles rather than desktops.


Choose a platform with eCommerce capability: If you have products to sell, it is important to choose a builder platform that can integrate a store.

Drag and drop website platforms: Drag and drop website builders are easy to ease. You can create them very quickly. Also, they are easy to customize. Freelancers generally such website builders for a matter of time. They are simple and easy to manage. Drag-and-drop website builders are popular for small businesses and freelancers. They are affordable. You don't need to pay much for domain registration and hosting.

Multilingual compatibility: If you want to expand your business, you can add several languages to your website. You can take your business into international markets. For this purpose, you have to translate the content of your webpage to the different languages that you want. Afterward, you should choose the multilingual format of your website. It depends on whether to use a single domain or separate the parts in your website.

Use a one-page website builder: One-page websites are practical when your website is simple and not loaded with much information. They are suitable for small businesses. It is a one-size-fits-all tool for freelancers. For creating a one-page website, you have to choose a website builder platform. Then, you install the landing page builder and select your template. At this point, you can design it and add your products if you have any. Strong and compelling CTAs (Call to Actions) are one-page websites' central elements. Don't forget to integrate it with social media. Create a footer area and add your social media icons. Now, your website is ready to publish.
Significant features for creating a freelancing website
With the light above, you (as a freelancer) should think of some other factors while creating your website. Here, you can find the following strategies:

SEO friendly: SEO boosts your website. It is a very significant element. After choosing your website builder and finished designing, you should work on SEO. With SEO, you shouldn't be worried about the loading speed of your website. Also, you can increase your Google rank.
Image/video quality: I'd recommend you upload high-quality images or videos. They increase the clicks of your web pages. Use the website building platforms that support qualified and big-sized photos. Avoid using lazy loading website builders.
Blog updating: A blog is an excellent strategy to increase the visibility of your website. Blogs are great tools for SEO. Do not forget to update them daily or weekly.
Absorbing landing page: After creating your website, it is practical to work on your absorbing landing page because you will have more clickable.
3 best website builder platforms for freelancers
You can hire professional help from the following website builders to create your website for your freelance job. At this moment, I will explain the best features of each.

1. Shopify
2. Selldone
Graphic design tools
Blogging services
Marketing strategists
Suitable for all freelancing projects
3. Wix
Mobile-friendly
SEO integrated
Various templates
Reasons that freelancers should have a website
Because freelancers do not work with an agency, they can attract many customers. As a freelancer, you must create a professional resume. You may like to publish your resume on your website or other Social media like LinkedIn, Up Work, and the rest.

When you have a website, you will appear in your client search. Thus, your (potential) clients recognize you better. Larger groups of people reach out to you when you showcase your previous work sample on your website. Having a website is pivotal if you desire to be recognized as an expert freelance. Here, I will discuss the reasons why freelancers should have their websites.

The website allows freelancers to stand out. In this way, your freelancing business seems more professional. You will gain your ideal customers and do not waste your time. The website helps your freelancing job become competitive.


Showcase your products or service. Your customers will meet you and your products or services on your website. They see your work and get immediate contact with you.


Represent the social proofs. You can increase the level of trust on your website by showing off social proof. Also, you may like to add reviews of your previous clients.


Expand your fame with a portfolio. You can make a portfolio of your previous activities and successful projects. It strengthens your career, too. In reality, you can show off with the portfolio on your freelancing website.


Manage your onboarding clients. When you create your freelancing website, you can manage your clients better. You can trace their clicks. On your contact page, you will gather new leads. Also, you can prepare a questionnaire and ask your online users to fill it out. Many more options boost your freelancing website. You can embed a booking calendar for further telephone calls.


Establish your personality. When you place your work on your website, you will fix your professional personality. You are not anymore unknown to many people. Your freelancing personality starts to shine when your customers use your website as a referral.
Final Note
When it comes to freelancing, you bookmark your favorites. Thus, you can take advantage of what you do with using freelancing website platforms. So, don't doubt to make your freelancing life more lucrative with the best platforms for website development.
Make Your Business Online By The Best No—Technical Solution In The Market.
30 Day Money-Back Guarantee
Say goodbye to your low online sales rate!
How can I make your freelancing website mobile responsive?
You can make your freelancing websites mobile-friendly by adding many responsive designs. Also, you can use responsive Meta tags.
Which software should a freelancer use to create a website?
You can use the best web design software for freelancers including Word Press, e-commerce, Web.com, Weebly, etc. Choose those which best suits your website layout.
Which website builder is easiest to use for a junior freelancer?
Choose your website builder platform that is easy to use and needs no knowledge of web coding. WordPress.org, HubSpot Website Builder, Dreamhost Website Builder, GoDaddy Website Builder are the easiest platforms to use.
Are website builder platforms worth it in freelancing?
Benefiting from website builder platforms is also useful. Working with them is not very complex and needs no knowledge of web coding.