Showcase Your Freelance-gig-landing with the Best Website Builder Platforms
Posted on December 29, 2021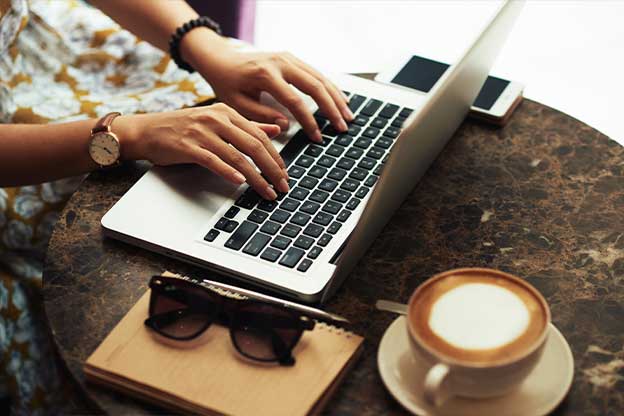 Are you keeping your freelance gigs rolling in with the best website builders? Or are you into getting more hands-on with your freelance website building? If you are a freelancer, you can create your website to showcase what you do.

Don't feel worried if you are a freelance photographer, artist, writer, journalist, etc. If you are a beginner, or you run a small business, you can use the best free website builder software for freelancers. You can employ either the cheapest website set up or a website builder agency for creating a freelancing website. In this blog, we will talk about the strategies, tools, and freelancing website builder platforms.

8 best website builder platforms for freelancers
There are some popular software platforms for website development. They are both paid and free. If you are not a very professional web coder, do not feel worried. The following platforms are great to help to create a good-looking website. They enable you to design, update, and edit your website even without coding experience.
It includes an all-inclusive and ready-made set.
It is good for both beginners and professionals.

It enables you to edit the HTML/CSS.

It is an adaptive tool.

It offers project management tools.

It is an easy-to-use and easy-to-install software.

It is optimized for SEO.

It is mainly used by front-end developers.

It is mobile responsive.

It is an open-source framework.

It is popular as a great front-end framework.

It has no copyright limitations.

Which website builders are the best for creating a restricted community?

You will be on the right track with community website builders. You can drive into any customizable industry. Community website builders are SEO-friendly, different device responsive, integrated with social media, and cross-browser compatible. Here, you will see the best community website, builders:

BuddyPress


SocialEngine Community Website Builder


Doodlekit Website Builder


Sell done


Weblium


Squarespace Website Builder


u Craft


Webflow Website Builder


8b


Elementor


Bookmark


Strikingly Website Builder


IM Creator


phpFox


Ning Community Website Builder

11 steps of creating an e-commerce website:
Select your URL or Business domain


Build your website with one of the full-featured and dedicated e-commerce website builders.


Design your logo.


Work on your brand imagery.


Think of the number of your products, price, item descriptions, etc.


Create your "About Us" page to explain your brand story.


Produce ongoing blog content.


Define the customer's services, tax, shipping, returns, and privacy policy.


Set up payment gateways.


Work on your social media, email marketing, and ads campaigns.


Integrate with SEO tools.

Build a WordPress website on an iPad:

Some users prefer their iPads to desktops. Because they are lightweight and portable, many people want to work on small devices like iPads. You can easily get the iPad compatible with the WordPress website.

You need to go to WordPress.com. Sign up and install it on your iPad. Now, you can connect to your website. Create your post, photos, blogs, and edit them whenever it is necessary to do so.

Also, a WordPress website on an iPad enables you to track your users and check everything which is happening in real-time.

There are different plans including free, basic, unlimited, and e-commerce. You have to pay for using each plan per month except the free plan.

How can you start an Amazon affiliate store?

You may like to increase your income by starting an Amazon affiliating store. Herby, you should pay commission for each purchase. After creating your website, you should sign up for the Amazon Associates homepage. Then, enter your website information like URL, account address, and online store ID. Furthermore, you should define your payment methods. Finally, you can create your Amazon Affiliate link.

How can you start a gaming website?

Gaming websites are different in terms of type and content. You should have a crystal clear idea and explain your purposes. It is important whether you are going to create your gaming website or you are going to create a gaming website for other developers.

At the next point, you should choose a memorable domain name and a hosting plan both for your servers and website. Also, you need to pick a suitable and compatible platform. You should customize your website with one of the multi-purpose website builder tools.

Don't forget that your gaming website must stand out. To this aim, always continue adding high qualified content. If you wish to make a profit on your site, you'd better proofread your blogs, update videos and photos, and add audio files and excessive related links.

What is the best Content Management System?

Content Management System or CMS normally regards platforms that are used for building websites and producing content. There are various CMS platforms that you may choose based on your requirements. Mostly, you choose them due to some factors like price, extensions, support options, designing availabilities, adaptabilities, and ease of use.

The best CMS platforms include:

WooCommerce


Wix


BigCommerce


Shopify


Sell done


WordPress


Ghost


Magento


Textpattern

How do you create a one-page website?

One-page websites are practical when your website is simple and is not loaded with much information. They are good for small businesses. This is a one-size-fits-all tool for freelancers. For creating a one-page website, you have to choose a website builder platform. Then, you install the landing page builder and select your template.

At this point, you can design it and add your products if you have any. Strong and compelling CTAs (Call to Actions) is the major element of one-page websites. Don't forget to integrate it with social media. Create a footer area and add your social media icons. Now, your website is ready to publish.

Create a multilingual freelancing website:

If you want to expand your business, you can add several languages to your website. You can take your business into international markets. For this purpose, you have to translate the content of your webpage to the different languages that you want. Afterward, you should choose the multilingual format of your website. It depends on your choice whether to use a single domain or separate the domains in your website.

If you are a freelancer, you can use the following website builder platforms to create a multilingual website:

Webnode


Selldone


MultilingualPress


WordPress


Site123


WPML

What is a drag and drop website builder?

Drag and drop website builders are easy to ease. You can create them very quickly. Also, they are easy to be customized. Freelancers generally such website builders for a matter of time. They are simple and easy to manage.

Drag-and-drop website builders are popular for small businesses and freelancers. They are affordable. You don't need to pay much for domain registration and hosting.

The best drag and drop website builders that freelancers can benefit from include:

Wix


Shopify


Sell done


Weebly


Godaddy


Hostinger

Conclusion
When it comes to freelancing, you bookmark your favorites. Thus, you can take advantage of what you do with using freelancing website platforms. So, don't doubt to make your freelancing life more lucrative with the best platforms for website development.
How can I make your freelancing website mobile responsive?
You can make your freelancing websites mobile-friendly by adding many responsive designs. Also, you can use responsive Meta tags.
Which software should I use to create a website?
You can use the best web design software for freelancers including Word Press, e-commerce, Web.com, Weebly, etc. Choose those which best suits your website layout.
Which website builder is easiest to use?
Choose your website builder platform that is easy to use and needs no knowledge of web coding. WordPress.org, HubSpot Website Builder, Dreamhost Website Builder, GoDaddy Website Builder are the easiest platforms to use.
Should I build a website with ipage or word press?
Word press has some features that ipage misses.
Are website builders worth it?
Benefiting from website builders is also useful. Working with them is not very complex and needs no knowledge of web coding.
Published at:
December 28, 2021
Modified at:
December 29, 2021