A Guide to the Best Free No-code Mobile-App Builder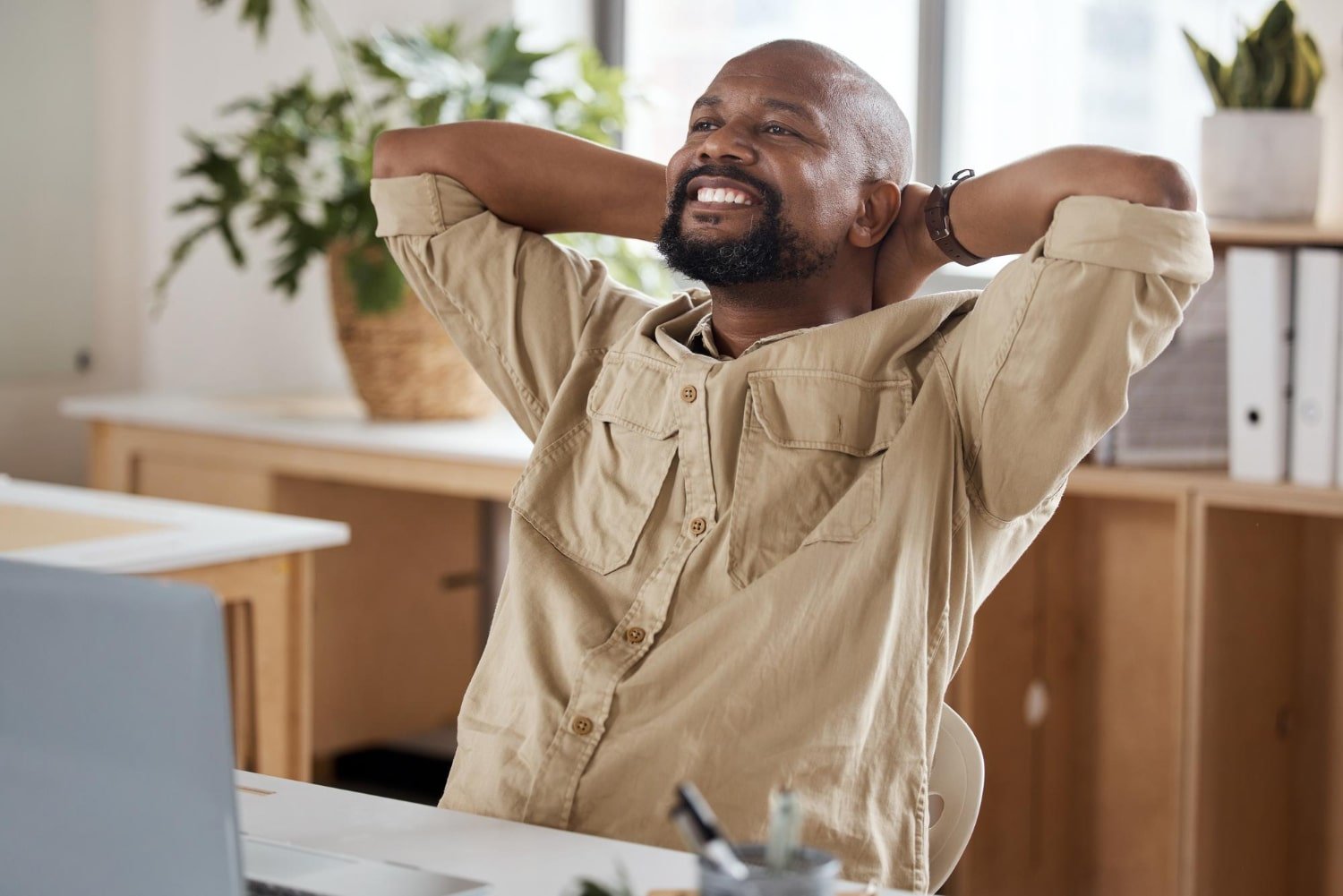 Nowadays, more and more companies are beginning to realize that by adapting to their customers' needs, they can seize more opportunities for their earnings. One such opportunity is the request for mobile access to information about their company, whether regular company information or entire webshops. With the rise of mobile phones, tablets, and wearable devices such as smartwatches, many companies have begun developing mobile applications to increase their customers' ease of access to their information and services.

Are you considering making an app yourself and not sure where to start? If so, this article is for you.

What is an app builder?
App builders are software designed to assist in the creation of mobile applications. You can accomplish this in multiple ways; for example, there are native mobile app development tools and cross-platform mobile app development tools.

Native mobile app development tools can help you create custom applications that work with ease and high quality and take advantage of all the features on their designated platform.

Cross-platform mobile app development tools – on the other hand – make it possible to build a generic app for multiple platforms at once, significantly reducing the costs and time required to create an app, but that comes with a trade-off. Non-platform-specific apps made in a cross-platform environment have more issues and lower quality than native apps.

Developers can choose from different approaches to cross-platform application development, including hybrid mobile application development and rapid mobile application development (RMAD) or "no-code" mobile application development. Low-code or no-code tools can appeal to organizations that don't have in-house knowledge and the power to hire developers; however, these options don't allow much control or customization.
The tools in this article will be divided into two categories:

Native mobile application development tools
Cross-platform mobile application development tools (including Coding Platforms, Low-Code Platforms, and No-Code Platforms).
Native mobile application development tools
A native mobile application development tool allows developers to create applications used in a single particular system family, platform, or Android, iOS, or Windows devices. A native app is custom made and coded for a specific mobile platform in the native programming language; these are:

iOS (Objective-C or Swift)
Android (Java or Kotlin)
There are different guidelines for each platform, and developers need to stick with them as they differ in typography, graphic styles, gestures, visual effects, data entry, and more.

Cross-platform mobile development tools
With cross-platform mobile development tools, programmers on a single platform can simultaneously develop applications for other media or mobile operating systems. It also allows developers to use the same codebase for different platforms. It means that such generic apps can be streamed and used on both Android phones and iPhones. But while this drastically reduces the time and cost required to build an app, it also has downsides.

Due to having the same codebase, these generic apps have more platform-specific issues and a lower quality (UI, performance) than a native app. It, of course, depends on the application, system, and platform used.

In addition, this category is also divided into three platforms:

Coding Platforms
Low-Code Platforms
No-Code Platforms
Coding platforms

Coding platforms give you complete control over your entire development process. The downside is that it requires knowledge of your chosen scripting language. However, if you can perfect your application and have perfect control over it, this trade-off is undoubtedly worth it.

Low-Code Platforms

Want to make the process less time-consuming? Then these Low-Code platforms might be what you search for. These platforms can facilitate your development process efficiently by limiting the amount of coding required. Instead, the venue itself will assist you with custom build programs but still allow customization with coding.

No-Code Platforms

Even if you don't have any prior coding knowledge, you can create an app that fits your company perfectly these days. It is made possible by using No-Code platforms that provide you with services such as a drag-and-drop interface and allow you to build an application without writing even a single line of code.

Is it possible to develop applications without writing code?
All companies need software for their various activities. Because of this fact, companies constantly demand changes from companies selling software products, and meeting these demands causes loss of time and financial burdens. Low-Code platforms come into play at this point. Now you can develop applications with low code platforms, that is, without writing code or hiring a software developer in your company. You don't need to buy hardware or hire a software engineer or computer engineer for this. Everything happens in the cloud environment. You can connect to your application from your web browser and see your accounts or perform your transactions. Software development is no longer done in isolation. A software now develops its application by using third-party services and microservices.

The best drag-and-drop app builders
Below is a list of the best drag-and-drop app builders

1. Jotform Apps

JotForm, launched by Aytekin Tank in 2006, operates as an easy-to-use online form creation platform where users can easily collect data from the web and mobile without having any technical knowledge. JotForm allows users to build apps without coding.

2. AppyPie

Appy Pie's proprietary no-code mobile app development software is the perfect solution for anyone looking for mobile app development services. Mobile app development with Appy Pie is simple and incredibly intuitive. Appy Pie's proprietary no-code mobile app development software is the perfect solution for anyone looking for mobile app development services. Mobile app development with Appy Pie is simple and incredibly intuitive. You don't have to spend hours writing code and worrying about bugs or errors for your next mobile app development project. You have to have an app idea, choose a color theme, choose the right features, and your app is ready to go live in minutes. AppyPie has a wide range of app builders and will help you build apps for multiple purposes. You won't need to resubmit the app after making the changes. The app builder for small businesses includes a restaurant app builder, real estate app builder, radio app builder, and much more.

3. Zoho Creator

Zoho Creator is a cloud-based data warehouse application and a low-code app builder. It provides easy access and updating of data. This app builder enables businesses to create and launch their mobile apps to facilitate automation of workflows, databases management, and improvement of work processes.

4. BuildFire

Thanks to this platform, more than 50 thousand businesses use BuildFire, and you don't need to do any coding. This platform, which offers all the features required for your mobile application, allows you to add many more features such as image gallery, audio player, GPS map, and web view to your application.

5. Swiftic

Swift's is one of the most popular and best mobile app development platforms. Swiftic can be used to develop apps for the IOS platform. One of the most convincing features offered at Swiftic is that they offer a 30-day money-back guarantee on almost all of their plans. In addition, they provide programs for a six-month guarantee of success; if you do not achieve the desired and stable growth, it will be free for six months.

6. Appery.io

Appery.io lets you create mobile apps that run on iOS, Android, and Windows Phone operating systems. In 2013, this cloud-based application development platform was used by more than 300,000 developers today. You can use this tool, which focuses on businesses' applications directly from the website without any installation. In the UI design of the mobile application, you can add and remove elements as you wish. Appery.io, which is very easy and flexible to use, integrates mobile applications with any back-end system. After the 14-day free version, you can use this tool by paying $90 per month.

The best No-Code app builders for 2022
Listed below are the best No-Code app builders for 2022. You can choose the one that best fits your needs.

1. Selldone

Selldone is an All-in-One Platform that brings many benefits to its users. Selldone, you can create a website or app based on your needs that offers all the applications you want in one place and meets the needs of your business. With Selldone, you can do all your business-related tasks in one place, and you won't have to switch between different apps to handle your day-to-day business.

For example, your customers can make an appointment to use your services and make their payments without any coordination or phone call or message. You can also use the app or website to reach more customers.

In addition, all of these services are provided free of charge, and you will only pay a small percentage of your profits when your business becomes profitable.

In summary, you can expand your business with various free plans and organize all the daily tasks of your business on a single platform.

2. AppMaster.io

AppMaster.io is a No-COd functional platform for building apps of any complexity. The platform generates around 22,000 lines per second and focuses on the visual development of applications using blocks and relationships between them.
3. Airtable

Airtable is a No-Code tool that looks like a spreadsheet. Manipulation of blocks allows you to customize the interactions between them flexibly. Airtable allows you to change your software when your business goals change. It will enable the company to have a wide range of uses. It supports various types of data display, for example, many integrations with Asana, Dropbox, Evernote, GitHub, Gmail, Google Drive, social networks, and others.

4. Quickbase

Quickbase is a No-Code app development platform that improves business processes and provides real-time agility by analyzing and automating complex and diverse functions. It connects and stores companies' databases and offers instant access to all necessary information when requested.

5. Ninox

Ninox builds No-Code apps for the required workflow. Ninox allows you to integrate applications from different company departments to optimize operations. For example, you can connect CRM or ERP to store project management data, management reports, data from the sales department and HR department in one place.

6. SurveySparrow

SurveySparrow is a comprehensive, omnichannel, no-code application development platform that integrates customer and employee engagement tools. It focuses on creating different types of surveys and more.

7. Salesforce Platform

The Salesforce platform extends the capabilities and functionality of CRM. Drag-and-drop simplicity allows almost anyone to build No-Code applications that automate business processes or help customers find important information. Salesforce lets you customize your app development in your preferred language if you're a developer. Users can run and manage applications written in open languages such as Ruby, Java, and PHP. Applications can be edited in the cloud before release and run on mobile devices, tablets, and the Internet.

8. Landbot

This No-Code platform helps you create conversations for your target audience with an intuitive no-code builder, drag and drop method of multiple UI elements, multi-channel web interaction, WhatsApp messenger, and FB. Landbot supports advanced data workflows real-time integration with NLP, Dialogflow, and other leading applications. It optimizes every step of your customer journey, from lead generation to customer support, without a single line of code.

9. Quixey

Quixey is a cloud-based, no-code business application builder that allows ordinary users to automate their workflow and build enterprise-level applications simple drag-and-drop. Quixey offers dozens of ready-made solutions for various use cases such as CRM, project management, HRMS, travel and expense management, service request management, and more. You can try this no-code app builder with a free 21-day trial.

10. Adalo

Adela is a no-code mobile app builder published in App Store and Play Market. Users like the platform for its intuitive interface, beautiful templates, and simplicity. You don't need to study long tutorials to learn how to use Adalo.

11. Nintex Process Platform

The Nintex Process Platform includes low-code workflow automation, robot-assisted automation, creation of electronically signed documents, dynamic online forms for collecting and sending data, mobile apps, process analytics, integrations with popular tools and services, and much more. It uses a No-Code builder with a drag and drop interface.
Final Note
Mobile applications are one of the methods that will enable entrepreneurs to reach their business goals and increase their income. Limited resources make it difficult for entrepreneurs and small businesses to bring their implementation ideas to life. On the other hand, mobile application development platforms allow application development with low cost and fast solutions. In addition, no coding knowledge or expertise is required to develop applications on these platforms.
Make Your Business Online By The Best No—Code & No—Plugin Solution In The Market.
30 Day Money-Back Guarantee
Say goodbye to your low online sales rate!
Which no-code app builder is the best?
Among several app-builders, including Click up, Web flow, Bubble, and the rest, Selldone has already proved to be the best. Selldone needs no coding.
What is the best program to build an app?
The top app development software consists of Quixey, AppSheet, Appery.io, and Selldone. Selldone is well-reputed among all.
Is coding necessary for app development?
Some software platforms like Selldone have already made everything easy. There is no need for the knowledge of coding. Its features are impressive, and the forum is easy to use.
How much does it cost to build an app?
So far now, many app-builders have been expensive. To use them, you have to spend a lot of money. Also, you have to repay for continuing using their features. On the other hand, some beneficial app-builders like Selldone are free of charge.