What is Reverse Dropshipping and How Does it Work?
Posted on February 23, 2022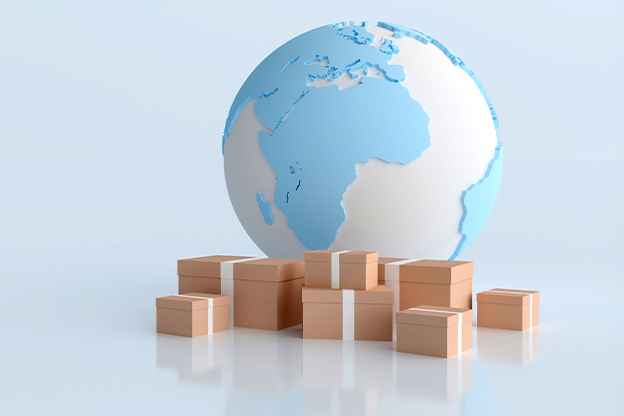 You're now probably running a dropshipping business or are gathering data and information about it to start your business. In both ways, you chose the right article to read! Because sooner or later, you'll come across the word "reverse dropshipping" in your dropshipping business. So let's dive into this topic and talk about everything you need to know about reverse dropshipping.

What is the simplest definition of reverse dropshipping?
So as a regular dropshipper, you buy products mostly from Chinese suppliers and sell them to people in other countries. What if you do it vice versa and sell some products to people in China? Well, that's what is called reverse dropshipping. You buy products from European or American suppliers and sell them to people in the countries that manufacture them massively and sell them to other countries at low prices.

One thing to mention is that China is repeatedly mentioned in this blog because it has the biggest and cheapest wholesale market; however, India, Indonesia, Thailand, and other Asian countries are also targeted in reverse dropshipping.

Why would Chinese people buy products from a reverse dropshipping business?
If you're wondering why Chinese people would prefer your products over the suppliers in their country, you should know that a huge number of Chinese people tend to buy products from western countries like the US more than before. Plus, you're not going to sell any product to any Chinese person in reverse dropshipping. Only high-quality and expensive products are sold in reverse dropshipping, and mostly rich Chinese people from the upper class tend to purchase them. Let's admit that Chinese people can distinguish between products manufactured in their country and those from other countries more than anyone else. So those who have a more luxurious lifestyle often prefer to have everything with high quality and standards in their houses.

What is the difference between reverse dropshipping and regular dropshipping?
As mentioned, in reverse dropshipping, the process is reversed, and instead of buying cheap products from Chinese suppliers, you buy products from other countries and sell them to people in China. So instead of buying cheap products, you buy high-quality and expensive ones that are not manufactured in China. Also, you'll be targeting the people of certain countries. So everything in your dropshipping business needs to be in line with the culture and tastes of local people. While in the regular model, your business is followed by worldwide rules and standards.

What are the pros and cons of reverse dropshipping?
If you're not sure whether to start dropshipping in a reversed model or not, it pays off to know about the pros and cons of reverse dropshipping. Let's talk about the advantages it brings to you.

The advantages of reverse dropshipping
High-quality products are more expensive to buy. But the profit you make is relatively higher because your target buyers are wealthy people who like to spend their money online.

The number of people running dropshipping businesses is way more than those who do reverse dropshipping. So you'll have fewer competitors to overtake and fewer challenges on the way!

A large number of customers
In reverse dropshipping, you can target more than one country as many people in eastern countries are willing to spend money on western products. So people from the upper classes in China, Indonesia, the Philippines, etc., can be your target customers.

The disadvantages of reverse dropshipping
Not knowing the language of your target customers
You might have to write some of the texts translated into Chinese on your online store. Also, if a problem comes up during the process of ordering the products, the customers will come to you. And it could be much of a problem if they can't speak good English.

Not easy to find a supplier
In regular dropshipping, you have great sources to find the best supplier. Because the countries you buy products from usually export their goods to other countries. You just need to check AliExpress to find your supplier. But in reverse dropshipping, you buy things from the countries that tend to import products. So finding the right supplier requires you to reach out to each one directly.

Difficulties for finding marketing tools
You may already know what types of marketing tools work well for your country's people. But do you think you can easily find marketing channels in a country like Indonesia you haven't even traveled to and barely know the language and culture? Of course not! That is one of the biggest challenges of reverse dropshipping.

Strict laws and regulations
In reverse dropshipping, the country you buy products from, sell products to, or both are not your homeland. So you need to know everything about trading policies and regulations in those countries. Some countries have strict rules for taxes and trading some products such as medicine or food. So you need to be aware of all the rules and policies of the country you have business with. If your niche product is medicine or food, you'll have a hard time dealing with countries' trading regulations. Therefore, reverse dropshipping might not be an option for you.

The target countries in reverse dropshipping are mainly developing and getting modernized; however, you are likely going through a tough time dealing with unstable situations of the country, especially in terms of economy.

How to start a reverse dropshipping business?
Made up your mind to start doing reverse dropshipping finally?! Then let's see how you can do it:

See what your target customers want to buy!
You might know what the most profitable dropshipping products are. But remember that your target customers are from certain countries. So you need to come to a deep understanding of these people's needs and tastes. Then choose the best niche product for your reverse dropshipping.

Reach out to suppliers in the US or Europe
As mentioned earlier, one of the downsides of reverse dropshipping is that it is rather challenging to find a supplier on the internet and some platforms like AliExpress; however, keep searching till you find one and reach out to it directly. Then make dropshipping cooperation with them.

Choose the best ecommerce platform
When it comes to reverse dropshipping, Shopify may not be an option for you because many eastern countries have their own preferable platforms or even social media. For example, when you're targeting Chinese and Indian people, you should know that respectively WeChat and Facebook are the most used social media in these countries.

Translate the labels and descriptions
In addition to English, you need to write the labels and descriptions for products in Chinese or any other countries targeted to. Many websites have the option of switching the language. You can use that option for your website and get help from a native speaker to translate the lines.

With all the challenges and barriers to reverse dropshipping, it is one of the best ways to make money online. Most dropshippers haven't even tried this business model. So why won't you be among those who started doing reverse dropshipping and are making high profits?
Make Your Business Online By The Best No—Technical Solution In The Market.
30 Day Money-Back Guarantee
Say goodbye to your low online sales rate!
What is reverse dropshipping?
It is a reversed dropshipping model that switches the supplier and the customer's positions in the regular model. Meaning that instead of buying cheap products from suppliers in China, you buy high-quality and expensive products from Western countries and sell them to people in China or any other country with a big wholesale market.
Can you get rich off of dropshipping?
Dropshipping is one of the most profitable online businesses. With a good strategy and marketing methods, you'll be running a successful online store and make thousands of dollars per month.
Can you lose money with dropshipping?
Dropshipping is fast and cheap to start. You can start running an online store with no money. That said, there are always returns or refunds that can lead to losing money for dropshippers.
Is reverse dropshipping legal?
Yes, it is totally legal unless you sell the products against the trading policies and rules in the target countries.