Selldone Philosophy, No-code No-theme No-pain Fantasia Comes True
Posted on September 18, 2021
Selldone's philosophy in passing from 2020 to 2021
As a result of the advent of the COVID-19 pandemic, the B2B sector, like all sectors, has been affected during this period. With lockdowns put on more than four billion people in nearly 80 countries, we are seeing a new emphasis on eCommerce. This outbreak transformed the world economy, financial mechanisms, and trades more than any other stimulus. The changes that should have taken place in a decade were pushed forward in a short time. Numerous businesses were closed, and many jobs were lost. Relying on face-to-face commerce has always been a usual tradition in the world economic system, so inevitably this year, changes are needed for both large and small companies. In this situation, we have witnessed a sharp increase in demand for online services such as Shopify, markets have expanded rapidly, and there is no way back. Meanwhile, many businesses around the world still have no access to online sales services. The multi-trillion-dollar online shop market is now a small fraction of the next decade's online sales market.

But the central unanswered question is the gap between online sales services and the demand for a large segment of small businesses that do not have enough resources to go their business in the online space. Filling this gap between the need of the majority of sellers to sell online and having an online store without the need to hire experts and spend the initial cost is the primary philosophy behind the Selldone team's efforts. Eliminating repetitive steps and items in the online store design path makes the brand better seen and creates a lot of cost and time overhead for the users of current eCommerce platforms. The number of merchant accounts in the world's largest eCommerce platform, Shopify, is about 1 million. The research represents that one of the most significant barriers to these platforms' growth is the setup cost, time, and expertise required to craft a store. In a way, the change in one of these factors, namely the extension of the free plan duration from 14 days to 90 days in the second half of 2020, led to a jump of 47% in users' growth.

Yet, fast forward to 2021, and it's a totally different scenario. Millions of brands around the world now have eye-catching, professional-looking online shops. The problem is, these static websites don't do a lot of things. Most of the people show up once and never come back. Simultaneously, social media, chat and direct messaging, mobile applications, eCommerce, and video chat have all (and together) drastically altered people's digital habits. This shift in digital habits has had a considerable effect on what shop-builders should offer, creating more and more demand for alternatives. That is precisely what differentiates Selldone from other eCommerce platforms out there.
SINGLE UNIFIED PLATFORM
No-Theme

No-Code

No-Pain

A-Z Ecommerce Solution
Selldone eliminates integrations between separate systems with natively unified e-commerce, accounting, POS, inventory, and order management, marketing, merchandising, customer service, and financials on a cloud-based platform.
ROADMAP TO CHANGE MARKET MINDSET FROM PAIN OF SALE TO FOCUS ON VALUE CREATION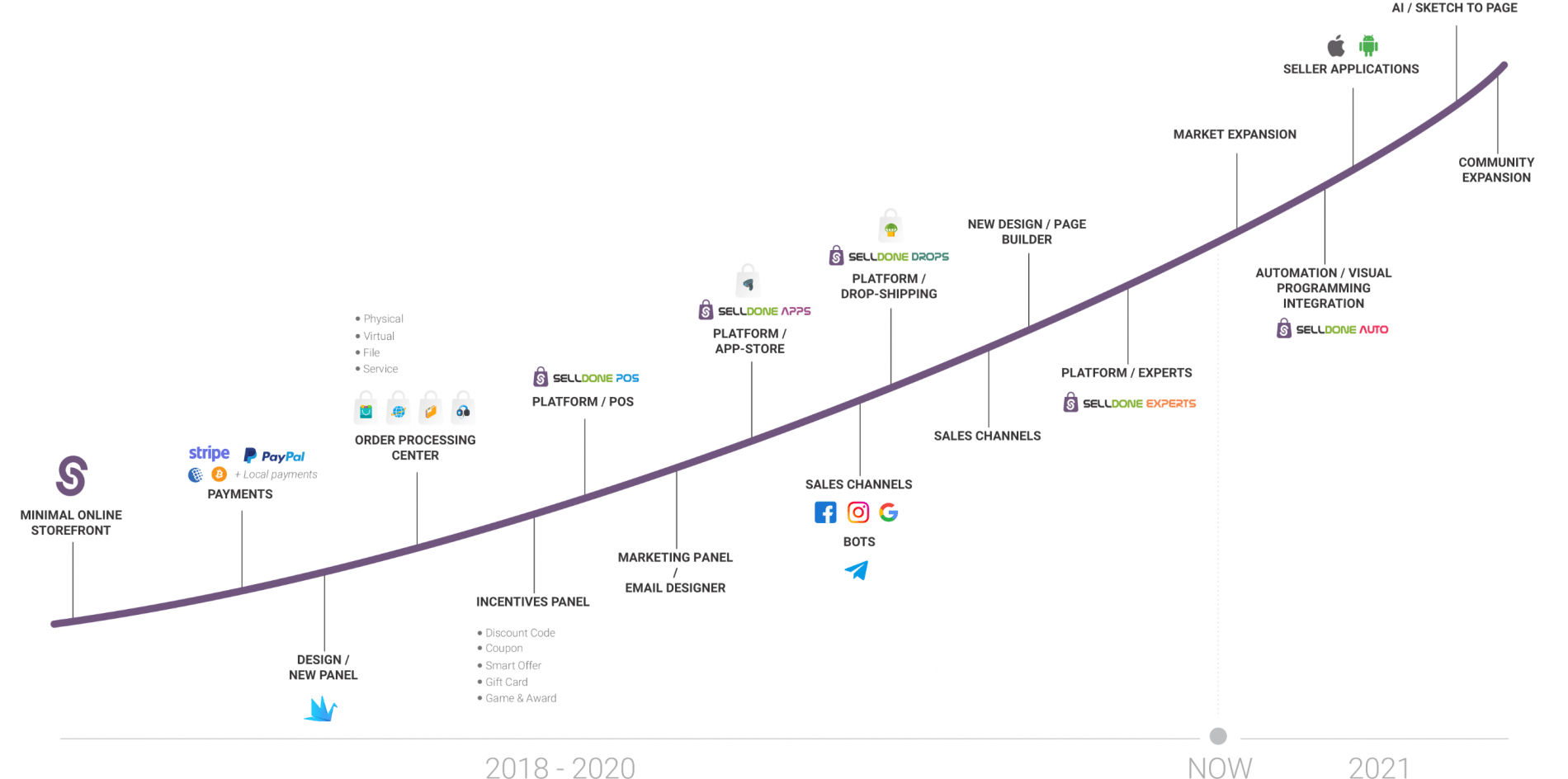 DESIGN WITH FREEDOM
We crafted professionally pre-made sections like text box, header, and footer, calls to action, so nobody needs to be a designer to create beautiful layouts. The Fast & Easy Selldone Page Builder provides hassle-free tools for shop owners to design landing page templates and sections that get them up and going with just a few clicks of a mouse. A landing page generator using embedded features gives the ability to showcase landing pages and embed content on any website, blog, or social media.

SECOND MOVER CONTINUOUS & ROBUST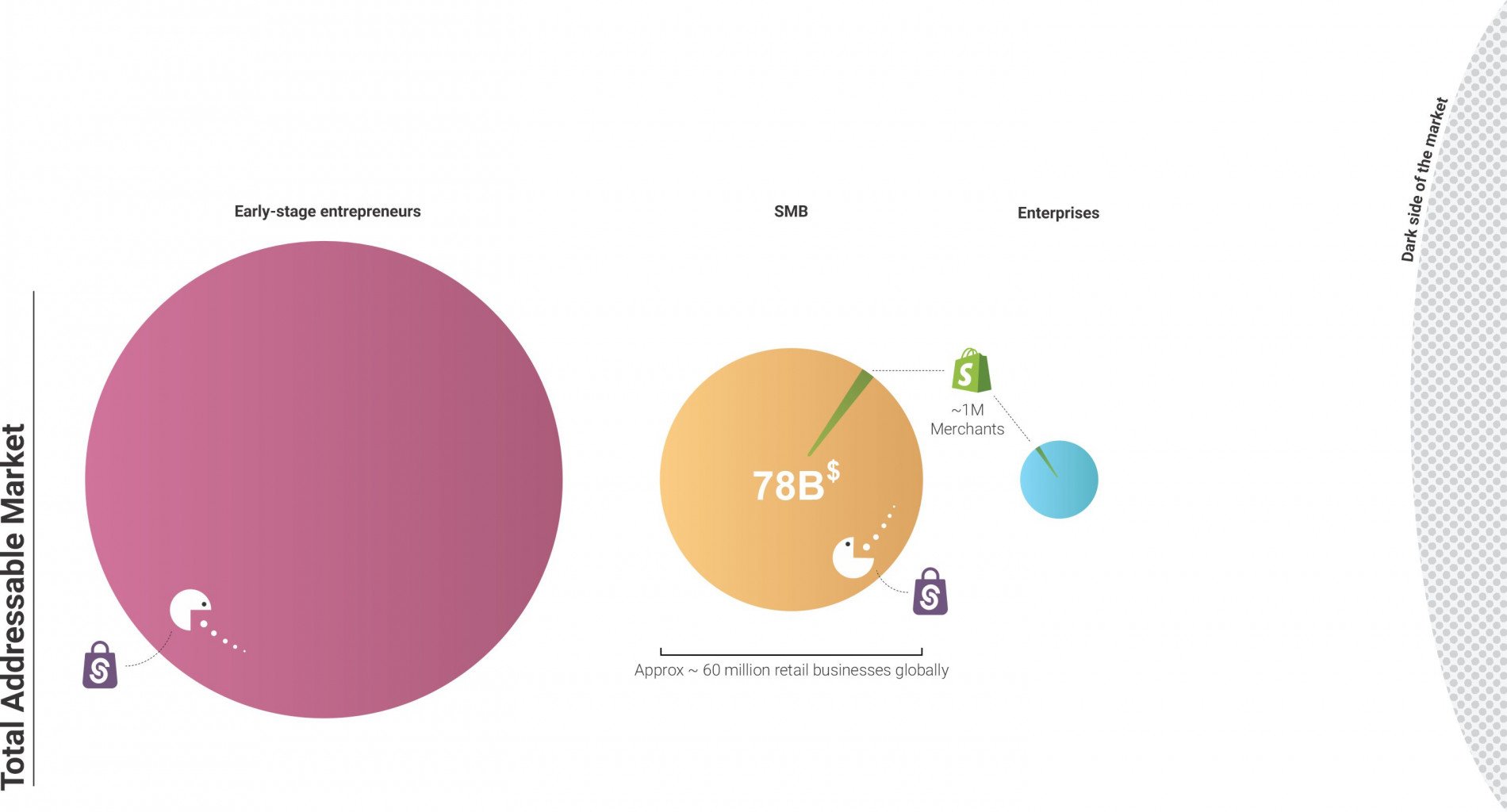 DIVERSIFYING SALES WITH A MULTICHANNEL APPROACH
Businesses can promote and sell on various sales channels while Selldone automatically tracks orders and inventory.
MONETIZATION

We endeavor to achieve top-line growth with subscription plans and transaction-fee-based revenues while increasing customer lifetime value by ensuring great buyers' experience and secure sellers' transactions.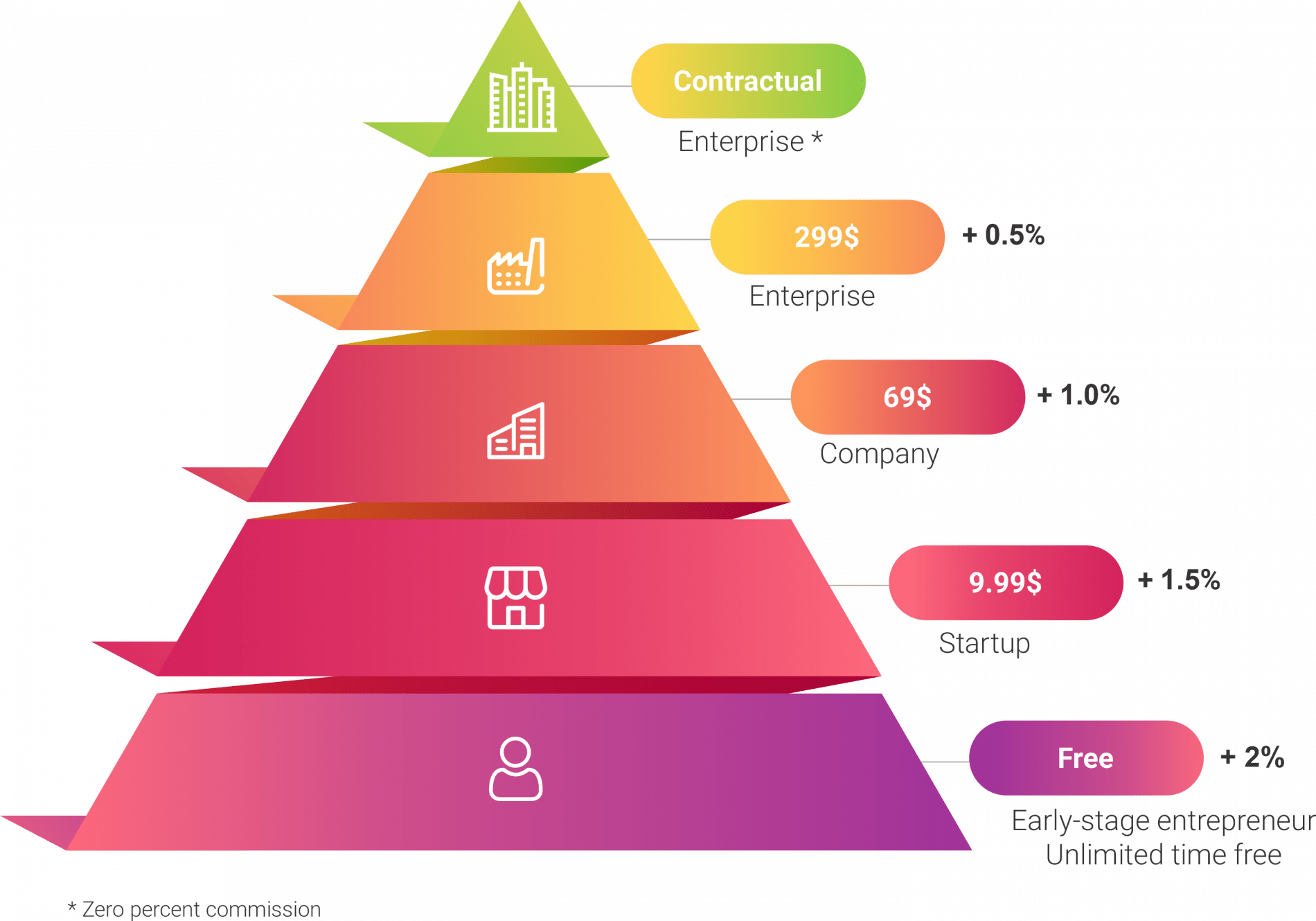 OUR VISION: ZERO SETUP COST FOR STARTING AN E-COMMERCE
The main power is in the hands of small companies that are creating value worldwide. The multi-thousand-dollar costs of designing, building, programming, buying plugins, and expert advice for online businesses must go down in history.

MARKET
Growth of retail e-commerce sales worldwide

WHAT WE DID, WHAT WE DO AND WHAT WE WILL DO
The combination of several strategies leads to a larger and more cohesive community.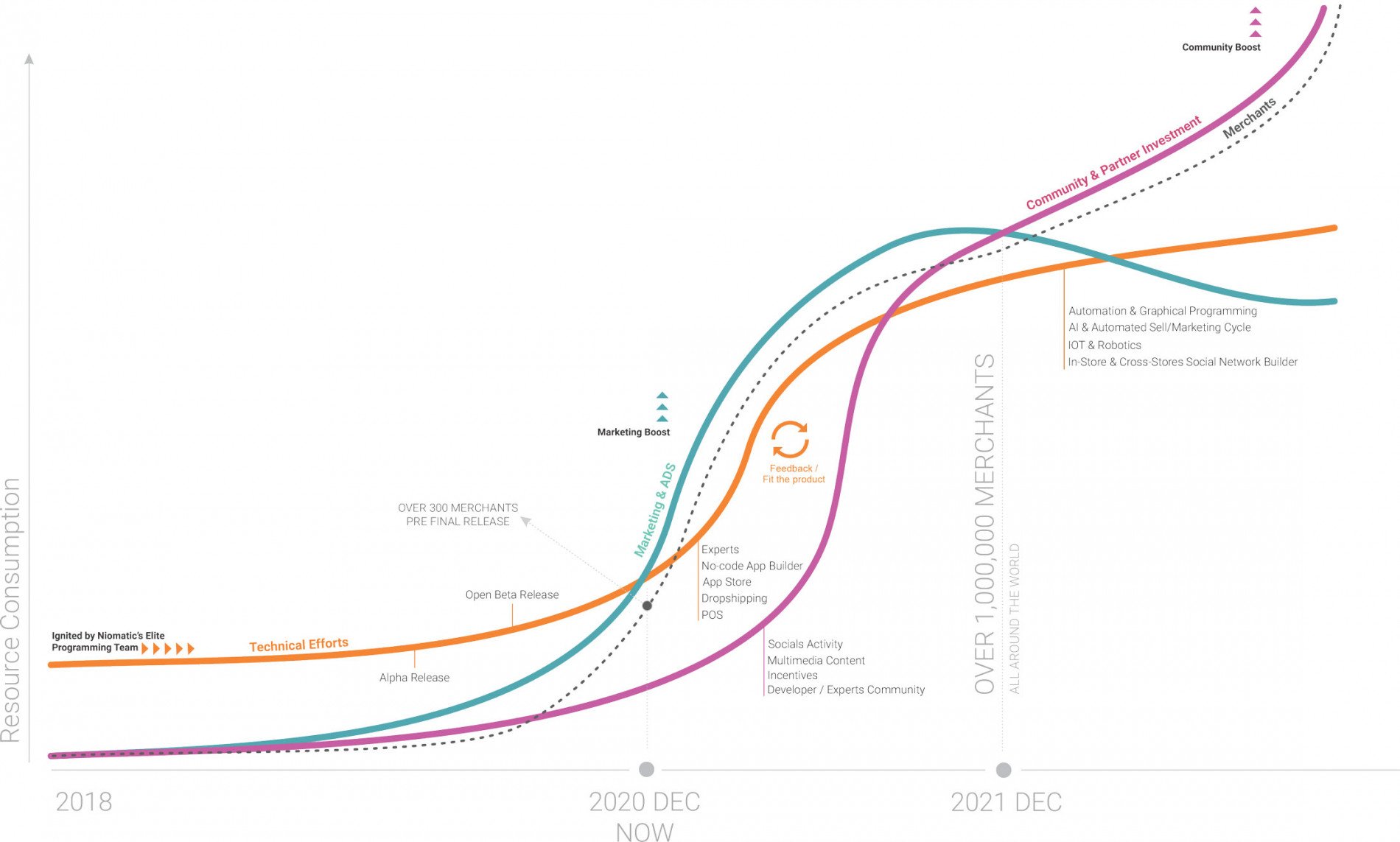 AND IT IS JUST THE START OF THE NEXT-GENERATION TECHNOLOGY!

Selldone publishes quarterly reports regularly to make its stakeholders acutely aware of happenings. Information contained in the quarterly reports can guide our management toward developing and implementing strategies and actions that create growth, increased profitability, and value creation over the long term. If you are interested in receiving our periodic "Reports for Investors," send us your request by official email to investors@selldone.com. We will invite you to Selldone Investment Room to gain deeper insights into what we are thinking, what we are doing, and what we plan for.

Make Your Business Online By The Best No—Code & No—Plugin Solution In The Market.
30 Day Money-Back Guarantee
Say goodbye to your low online sales rate!