Selldone Master Plan | It's Just the Start of the New eCommerce Platform Generation!
Posted on August 18, 2021
Selldone
Selldone is an IT company providing an e-commerce platform. It enables users to create a personal online shop to showcase and sell their products and services. Selldone equips shop owners with a wide variety of tools such as marketing, accounting, financial reports, customer clubs and incentives, staff management, and logistics to enhance the process of fulfillment of their orders. Merchants can also use the integration feature, which allows them to connect to third-party applications and plugins. Selldone's fundamental and essential elements are available for all users at no cost. This e-commerce platform currently supports several languages, including English, Swedish, Dutch and Persian.

History

Selldone was founded in July 2018 by electrical engineer Mehrdad Pajuhaan. The company launched an alpha version in Nov 2018 that was available in two languages: English and Dutch. Stripe and PayPal as two international payment gateways were connected to Selldone on 20 Jan 2019. In March 2019, Selldone announced that sellers can have a free android mobile app generated automatically in their dashboard on the Website without having to code. The customizable app lets shop owners give customers their mobile application version of online shop. On 17 June 2019, Selldone updated the platform to the beta version. In this phase, advanced tools, including autopilot, social media modules, smart report generator, forms, and blog, were added to the platform. Putting specific products with several variants on special offers was accessible in autopilot mode. As of 1 Feb 2020, the platform's users have been able to design their landing pages fitting the content of online shops. On 25 Feb 2019, Selldone entered the closed beta stage, presenting integration with visual programming platform called Niomatic. Niomatic integrity empowered sellers to connect their shops to IoT technology. Utilizing this technology on Selldone, shop owners, in addition to receiving a notification on the website, are notified of receiving or delivering a new order by blinking a lamp in their office or warehouse. In early summer 2019, Selldone informed their merchants about Telegram Bot integrity with their dashboards. The Bot was synced with users' accounts in order to apprise them of receiving orders from their customers. On 12 March 2020, Selldone provided an affiliate marketing feature for users tailored to the third parties to earn money by creating affiliate links on behalf of sellers.
Business model

As get started with this platform is at no cost, Selldone generates money from completed transactions depending on the size of the business. Regarding the words of the Selldone managers, as long as shop owners have not sold anything, they should not pay for using Selldone in advance.
What is the Selldone prospect?
Faster, better, and more affordable than ever, our team is working on embedding AI into all aspects of the e-commerce platform. From the optimizing of key metrics to advanced security checks and payment risk analysis. Artificial intelligence is the future cost reduction, advertisement optimization, and auto sell solution. You can deploy Selldone's AI to drive higher sales and improve your customer's experience. We are working with many services to bring auto and agile capability for your time and cost reduction. Selldone AI-core brings your market vision to reality with almost zero effort. It will choose the most suitable tools and quickly get to work.

It collects your customers' activity information to see where they spend time, what is the entrance channel, and how much you paid for the acquisition. It then uses that information to identify the tipping points, optimize conversion rates and estimate the results of your future campaign plans.
It is crucial to move from a pre-acquiring dataset state to an AI training state. Once the value within e-commerce data is understood, AI can be used to understand relationships between data sets better, predict what will happen next, and automate processes if fed by comprehensive and correct data. Understand the fundamental flow of targets and revenue over time, and what needs to happen to achieve your great arrogant goals. Making better decisions, optimizing processes, identifying new fortune, automating workflows by AI improved in your e-commerce conversion rates, and saving time, as well as making more money faster. Selldone artificial intelligence and machine learning's focus include advertising automation and optimization, chatbots, orders process, content refining, resource management, to name a few.
NEW E-COMMERCE EXPERIENCE
It's Designed to create a real sell-gaming experience for both trade parties. UI / UX, making a positive user experience is the key thing for user retention, for our customers!

Payment solution
A payment gateway is a commercial service provided by an e-commerce service provider. It enables vendors to receive money in their accounts through direct payment or credit card processing.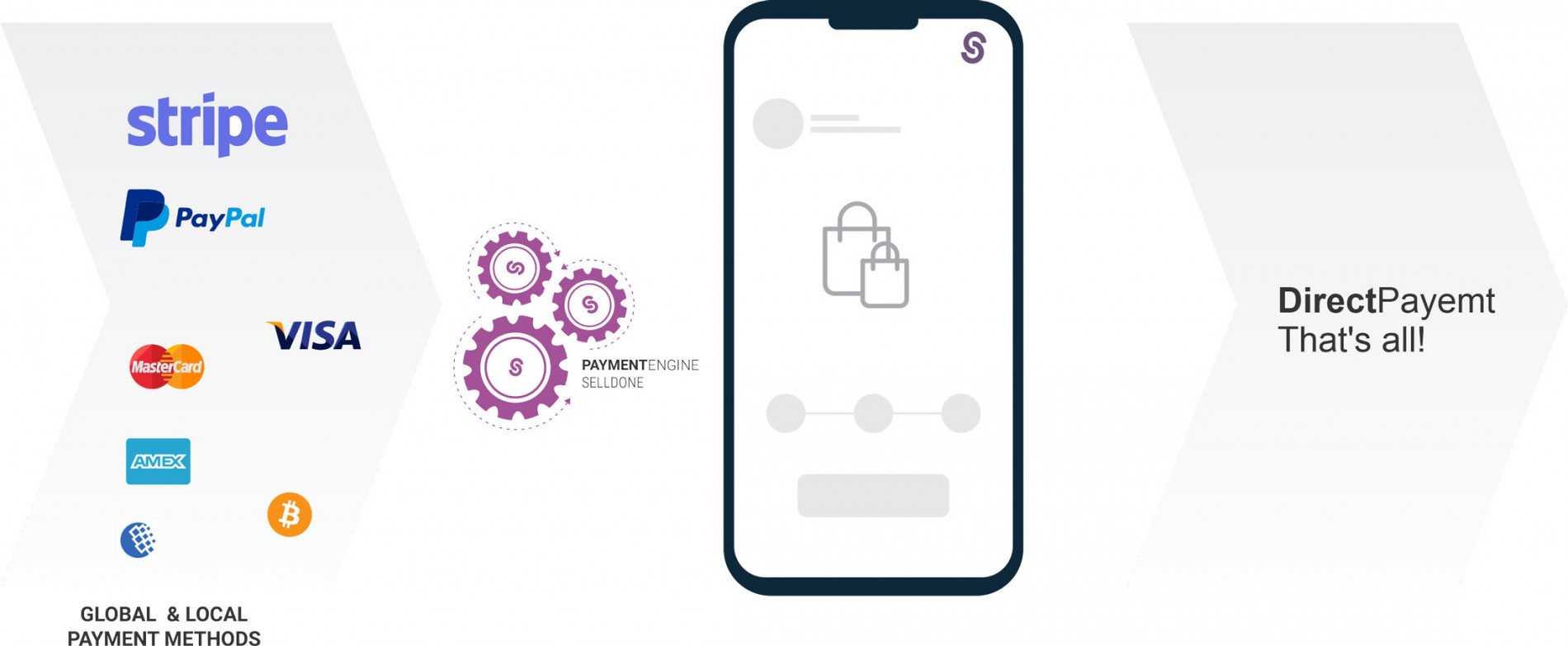 Automation & IOT solution
There's vast potential in marketing and sell automation, A good marketing automation strategy has customer centricity at its core. With the data collected from the interactions between brands and audiences across multiple channels, marketers can understand the intention, buying behavior, and problems consumers face. For example, Selldone, as an eCommerce platform, can be connected to Niomatic to enter the IoT-eCommerce-compatible industry. Using Niomatic in selldone empowers online shop owners to handle their store better, faster, and more comfortably. For example, when a shop owner receives a new order or a shipment from the warehouse, he will be notified by turning a lamp on in his office.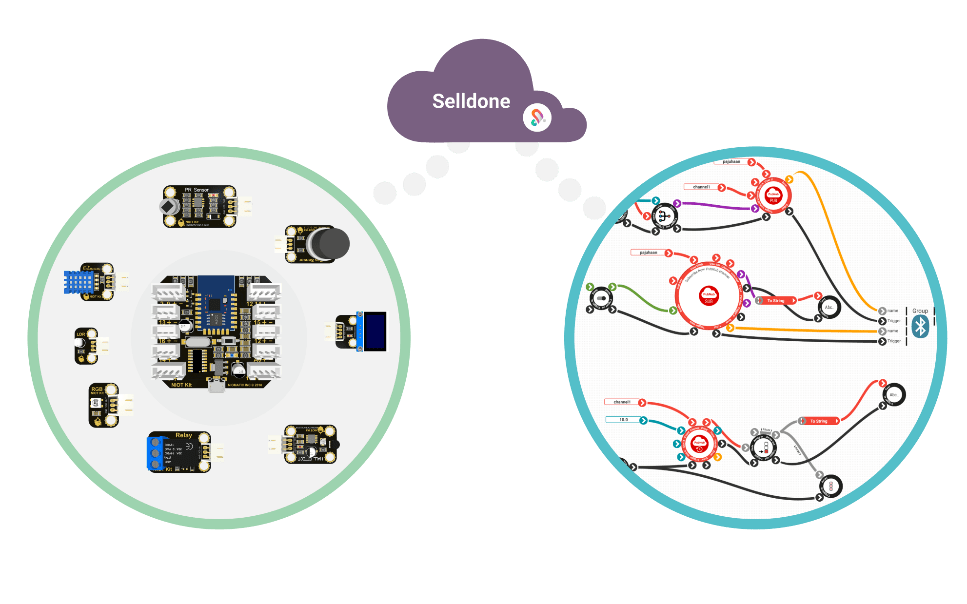 Niomatic

Niomatic is a comprehensive management solution which makes it possible to develop and design diverse enterprise-grade and zero-code application (Applet) with user-friendly interface. Niomatic not only revolutionizes the IoT industry but also transforms the whole IT ecosystem, especially when it comes to service-based businesses with its drag and drop concept. They no longer need to spend a lot of money or time on programming and developing to connect a wide range of online services. For example, Salesforce as a CRM service wants to connect its service to Slack, Facebook, Instagram, or Flock so that if a customer receives a new message, he/she also is notified in a specific Slack channel or Facebook.

Cloud solution
Selldone cloud e-commerce solutions provide a wide range of benefits over traditional hosting and servers. Over the years, cloud services have gained popularity due to complexity reductions and cost optimization advantages. Selldone cloud-hosting platform provides the perfect infrastructure for developing your full-fledged e-commerce website. Selldone hosting service fits e-commerce solutions perfectly because your resources are free. Nowadays, cloud e-commerce has become the most optimal solution model in the market.


Auto SEO Engine
Appear on the first page of Google, Bing, and et.! Selldone offers professional SEO tools that will help your e-commerce increase organic traffic actively and win for 1st-page rankings for highly competitive keywords. While SEO is incredibly crucial and essential for your business, there isn't just one formula to do it right every time. SEO helps create your brand identity and awareness; By growing your website rank, the Selldone SEO core provides all technical-SEO essentials that in conjunction with your non-technical efforts, help you to create a brand image. SEO enables you to gain a competitive advantage working with a well-known company that designs and implements a customized and complete SEO campaign that lets you compete effectively, even against your larger competitors. By deploying Selldone marketing tools, AI services, and Selldone-Niomatic automation solution, you can focus on your digital advertising and have a positive impact on your eCommerce profit margin and increase your ROI! The Selldone team at SEO Solutions is the best! When requested to make complex changes, solve problems, or adapt to new technology or search engine requirement, they responded quickly and capably. We highly recommend you focus on content and the quality of your service and leave the rest to us.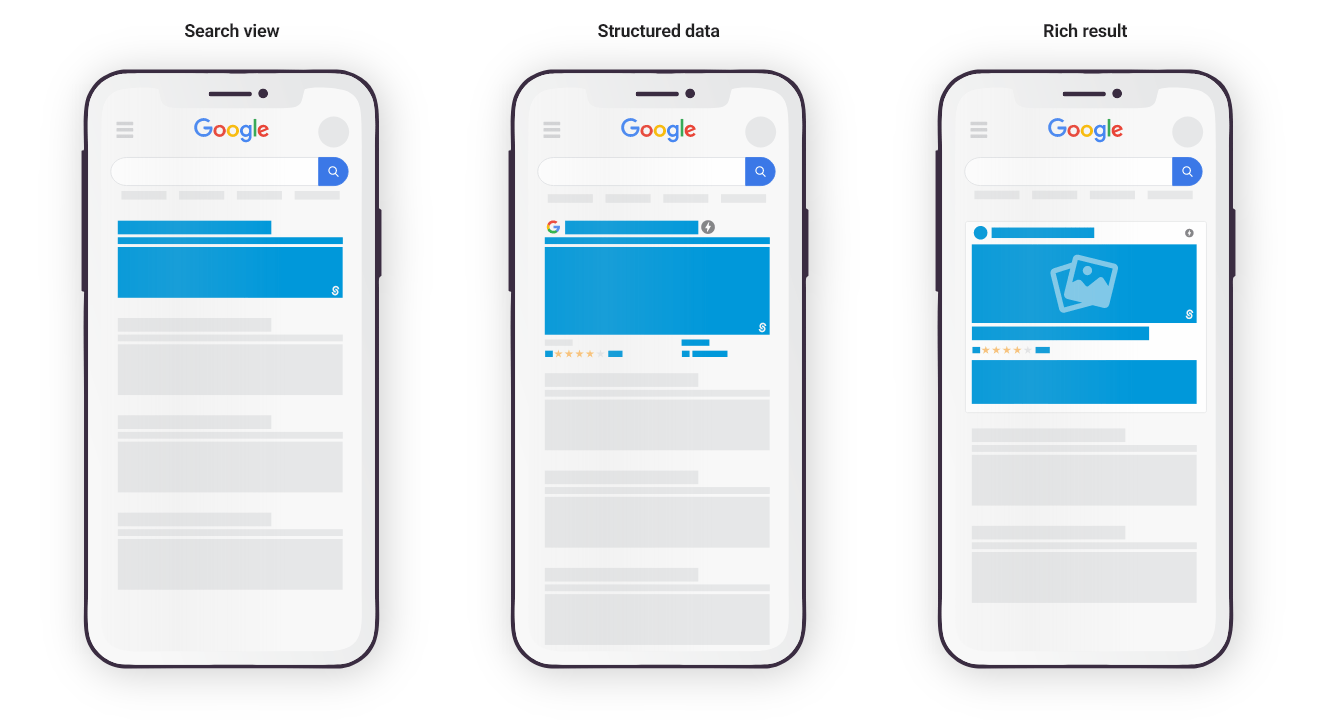 Most advanced categories and products management suite (NEW)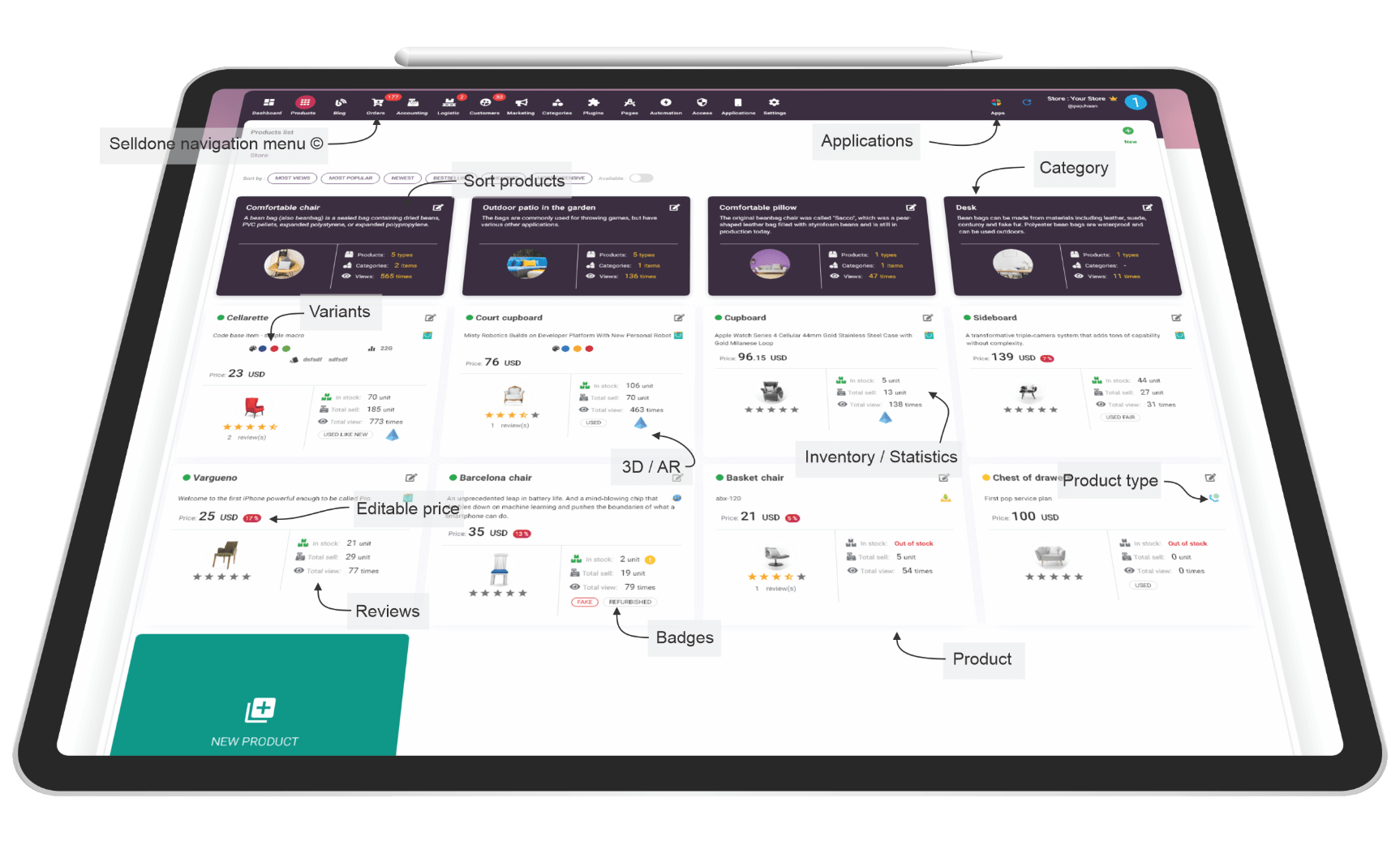 E-commerce autopilot mode (NEW)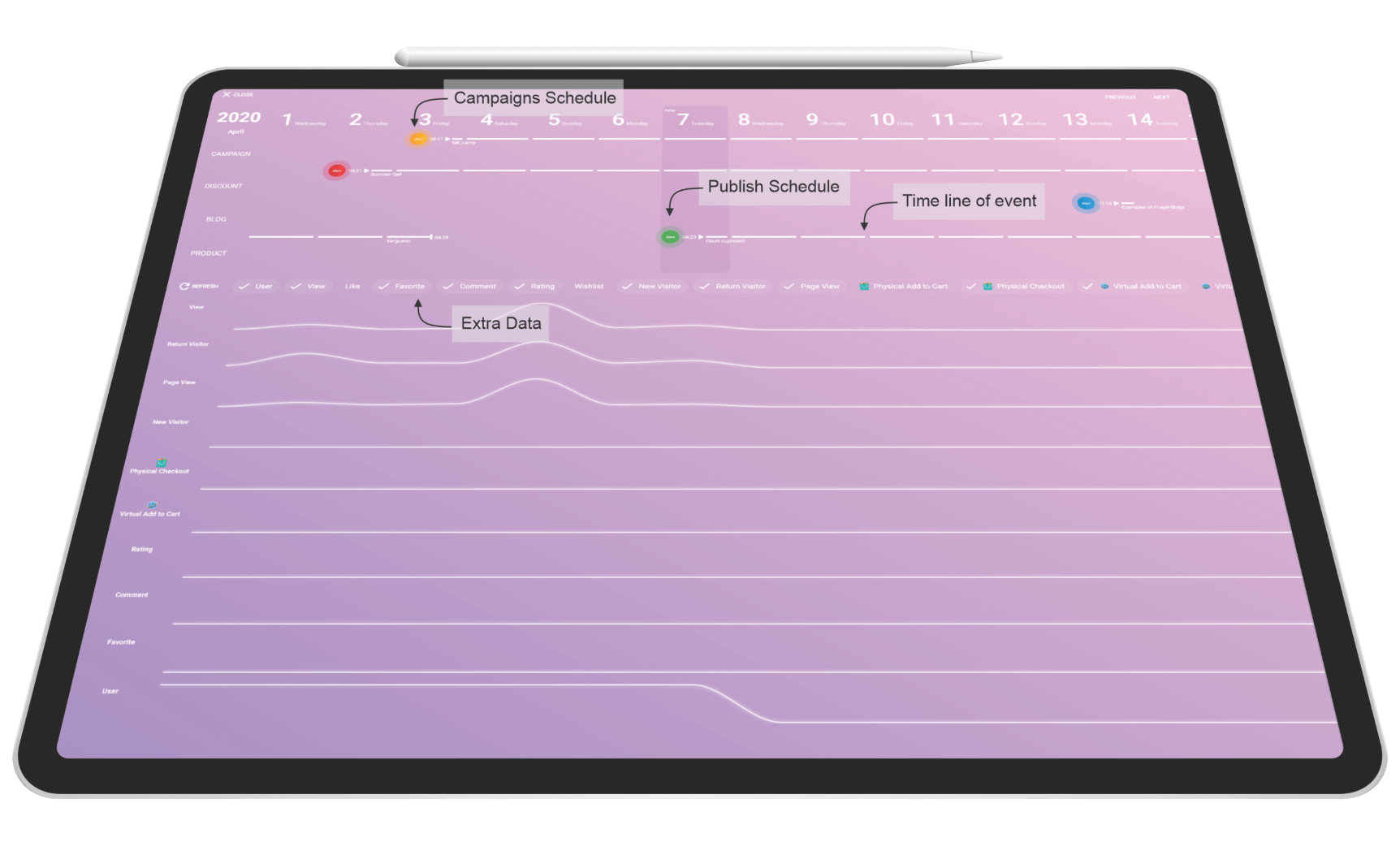 AR integration
Customers can try before they buy, there are many rising technologies out there but augmented reality stands apart from all of them. It is driving e-commerce into an entirely new horizon and is striving to provide a better experience to the customers.
Add more incentives to boost our customers sell
The Selldone promotion functionality includes several powerful and useful tools that enable you to set exceptional discounts and incentives for your customers. Promotions can help you in attracting new customers and retaining loyal ones to grow and speed up your sales. You can set discounts for products, categories, levels of customers, variants discount at different times, or define temporary discount codes. Unlike many e-commerce platforms out there, this crucial built-in functionality like other features of Selldone is completely free and there is no limit for the duration of using the discount feature.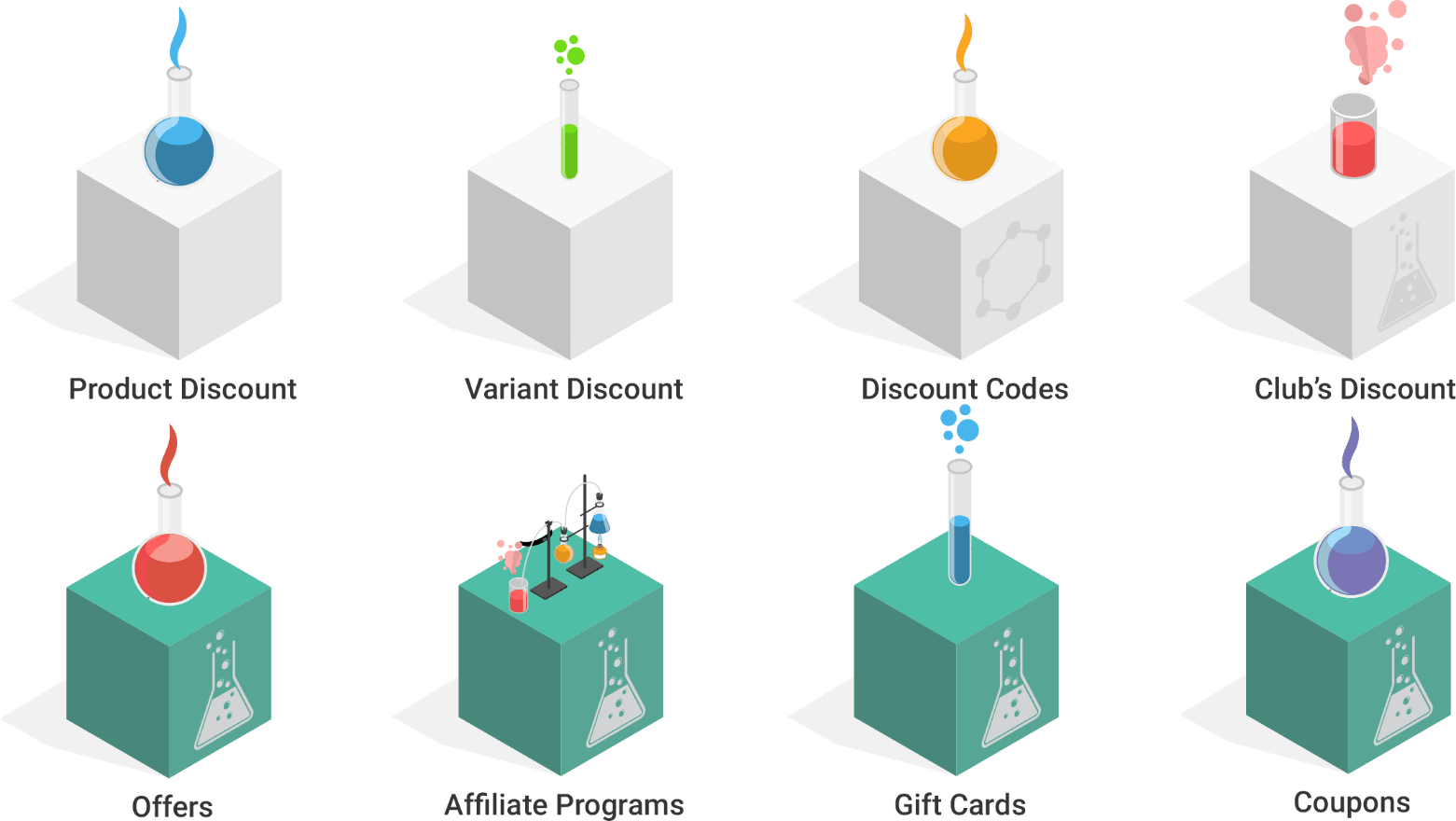 And it's just the start of the new e-commerce platform generation!

Make Your Business Online By The Best No—Code & No—Plugin Solution In The Market.
30 Day Money-Back Guarantee
Say goodbye to your low online sales rate!