How to Simplify Recurring Operations of Your Ecommerce Business and How Software Solutions Can Help
Posted on December 28, 2021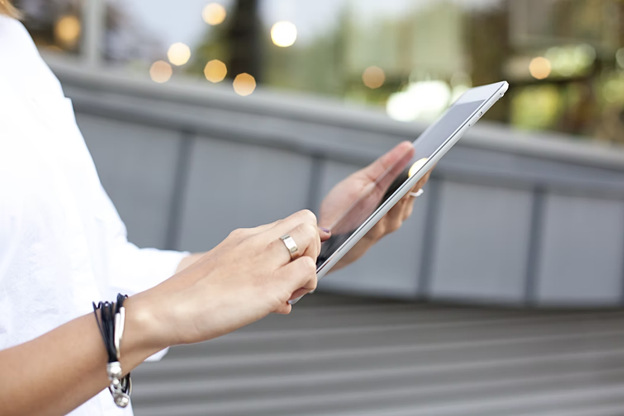 Competition in ecommerce grows tighter as more businesses embrace full digital transformation. A report by Statista predicts that around 22% of global retail sales will come from ecommerce alone. Likewise, customers nowadays demand convenient and instant gratification from businesses. That is why you need the right ecommerce tools and technologies to remain competitive. Fortunately, you have various software solutions to choose from so you can transform your ecommerce and adapt to your customers' demands. From solutions that leverage artificial intelligence (AI), voice search, or augmented and virtual reality (AR and VR), the choices are boundless. Most importantly, it is up to you to decide which ones you want to invest in. With that, here are some ecommerce tips 2022 on simplifying recurring operations in your ecommerce business and how software solutions can help.

1- Automate where you can
Investing in ecommerce software allows you to automate certain tasks in your operations. Depending on the software, you can automate billing payments, shipping orders, sending promotional emails to customers, and more. This is one of the ecommerce tips and tricks to lessen workload and cut costs in your ecommerce operations. With automation, you can run your online store all day and night without further human interference. Automations can also benefit your customers. It allows for faster completion of transactions—from adding to cart to payment to checkout. You can automate processes such as applying discounts or promos during checkouts, filtering products according to your customer's preferences, and tracking orders. Through it, you can provide a more seamless and immersive online shopping experience for your customers.

2- Take advantage of artificial intelligence

You can boost your automation's effectiveness and efficiency by leveraging artificial intelligence. This type of technology allows your software solution to learn and analyze new concepts and commands based on past interactions with customers. Using AI and machine learning can also fine-tune your data and analytics within your ecommerce platform. It can compare and reference historical data to provide you with comprehensive insights into your customers' behavior, preferences, and demands. It can also give you an in-depth overview of your sales and marketing performance. AI technology also refines personalization within your system. It can track your customers' search and purchase history to improve recommendations and interactions. You can even use AI to assist your online shoppers as they browse through your products.

3- Integrate your software solutions

With so many different types of business solutions, it is normal to be using the software at once. But to make sure that your process remains seamless, you should consider integrating your ecommerce software with the rest of your business solutions. This way, your data across all your systems are synced, making it easier to carry over tasks from one software to another. For example, you can merge your traditional and online sales by integrating your ecommerce website to your traditional sales and marketing software. This allows you to manage all your customers, orders, inventory, products, and team from your online and offline stores in a single platform.

4- Leverage analytics and reporting

Businesses are becoming increasingly data-driven to accommodate the changing demands of their customers and the market. You too should consider using data and analytics to create effective frameworks and strategies for your ecommerce business. Nowadays, analytics and reporting are two of the most essential features of ecommerce software. This allows you to automatically extract and analyze data from the different aspects of your ecommerce operations. For example, you can gather data from your customers' activities and behaviors on your ecommerce platform to determine how to build the right product for them. You can also use data and analytics to gain insights into your business' performance, giving you an overview of its strengths, weaknesses, and areas for improvement.

5- Invest in cloud technology

There are several benefits to adopting cloud-based ecommerce software platforms for your business. For one, it boosts your scalability. Compared to traditional server systems, cloud hosting architecture is flexible. This gives you the opportunity to use space as it is needed rather than limiting yourself with a set level of resources. Moreover, cloud technology makes your data and processes accessible online. This means you can retrieve data and manage your ecommerce business through multiple devices. It also automatically backs up your data and provides you with its own security management to ensure that it is safe. But the best perk of using cloud technology is the consistent updates and patches you can receive from your service providers. This ensures that your web applications are optimized at all times.

Make ecommerce easy

The ecommerce industry is thriving. However, competition will only get tighter from here as more customers and businesses embrace digital transformations. You need the right tools to stay on top of your competitors. A great example would be Selldone, an all-in-one free ecommerce solution that can help small and independent businesses transform their ecommerce operations. Nonetheless, software solutions can only be as good as the people using them. You should also brush up your knowledge on how to properly operate and manage your business. Consider checking out the best value collegesto help you enrich your understanding of the market and of business management.
Make Your Business Online By The Best No—Code & No—Plugin Solution In The Market.
30 Day Money-Back Guarantee
Say goodbye to your low online sales rate!