How to Create Online Store for Free in 5 Steps by eCommerce platform
I receive many questions about selecting the right platform to start an eCommerce, specifically for free. To make it short, Select an eCommerce platform with commerce in its core and DNA, like Shopify and Selldone, and not waste your time by struggling with site builders with some checkout and payment solutions like Wix, Webflow, Zyro, WordPress, PrestaShop, WooCommerce, etc.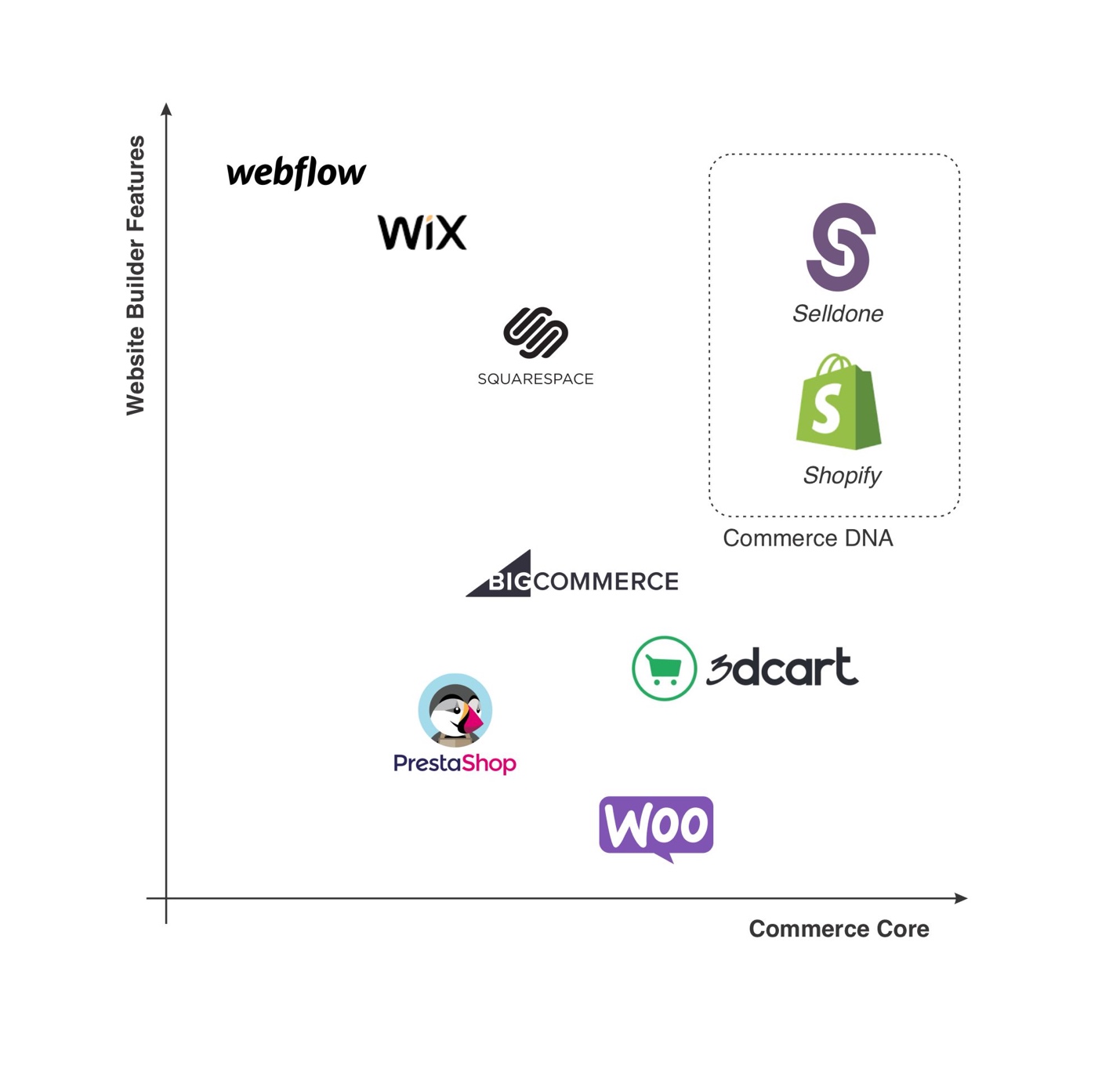 Is creating eCommerce with WordPress free?
Definitely not! A WooCommerce / PrestaShop / Ecwid WordPress eCommerce site costs between $2000 and $5000 USD for starter small eCommerce business. You need many plugins, page builders, and templates to create your small eCommerce on these platforms, and these items have premium pricing plans. So, you have to pay for them.
At the end of this way, you will have a novice online store and must pay monthly costs for hosting, technical and security support. WordPress as a powerful CMS is not designed for eCommerce, so just sales plugins allow you to turn a site into an online shop. As a result, this solution is more suitable for tiny businesses with under 10 daily sales.
Your first-year cost to starting a small online business with $10,000 monthly sales and under 100 products:
Platform

Subscription +


Total transaction fee /

monthly

Charge by service

Hosting + Plugins +


Maintenance cost /

monthly

Charge by your expert

Minimum setup cost

Charge by your expert

WooCommerce

$6.95

$550

$1,700

PrestaShop

$0

$550

$1,700

Ecwid

$12.00

$400

<$300

Shopify

$29.00 + $230

-

$500

Selldone

$9.99 + $150

-

-
Choose between subscription-based and one-time purchase eCommerce platforms
There are many free shops and website builders on the market. Some of them are open-source and completely free. But are they really free? Using these platforms requires extra hidden fees like plugins, experts, servers, hosting, and maintenance fees.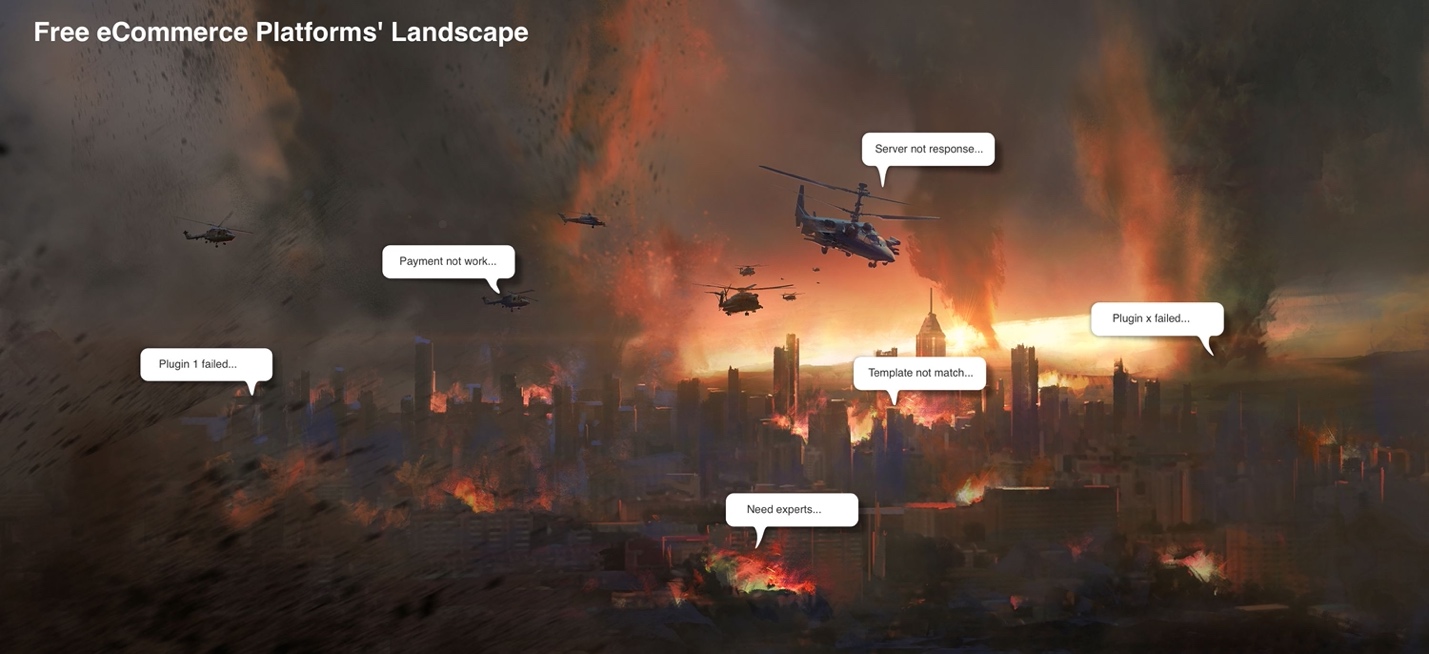 Be honest with yourself, do you prefer to buy music or buy access-to-music on services like Apple music? If you like the access model on Apple music, you should choose an access-based eCommerce platform such as Selldone and Shopify.
Can I use Wix, Webflow, and other website builders for starting my eCommerce?
Yes, but making this decision depends on your resolution for the future of your business. If you like to create a personal website, Wix is a good choice. If you are familiar with coding and have a landing page designer expert, you can choose Webflow to create stunning web pages. But professional eCommerce owners are not using a website builder as an eCommerce builder platform! There is a considerable difference between page builders and website builders with commerce features (Wix, Webflow, WordPress) and an eCommerce platform with page builder features (Selldone and Shopify).
I plan to build an online business; what is the best eCommerce software to start an online shop?
Shopify
It's perfect for medium and large enterprises with enough budget to hire some experts to handle all things for them. Shopify handles multi-warehouse management, Dropshipping features and offers its payment service with a 2.9% +0.30$ transaction fee. Shopify is the leading commerce-core platform player in the market and did the only one before Selldone. Shopify Plus offers more flexibility on the checkout process for enterprises, and they can provide an in-site checkout flow experience for their customers, but its license starts 2,000$ per month.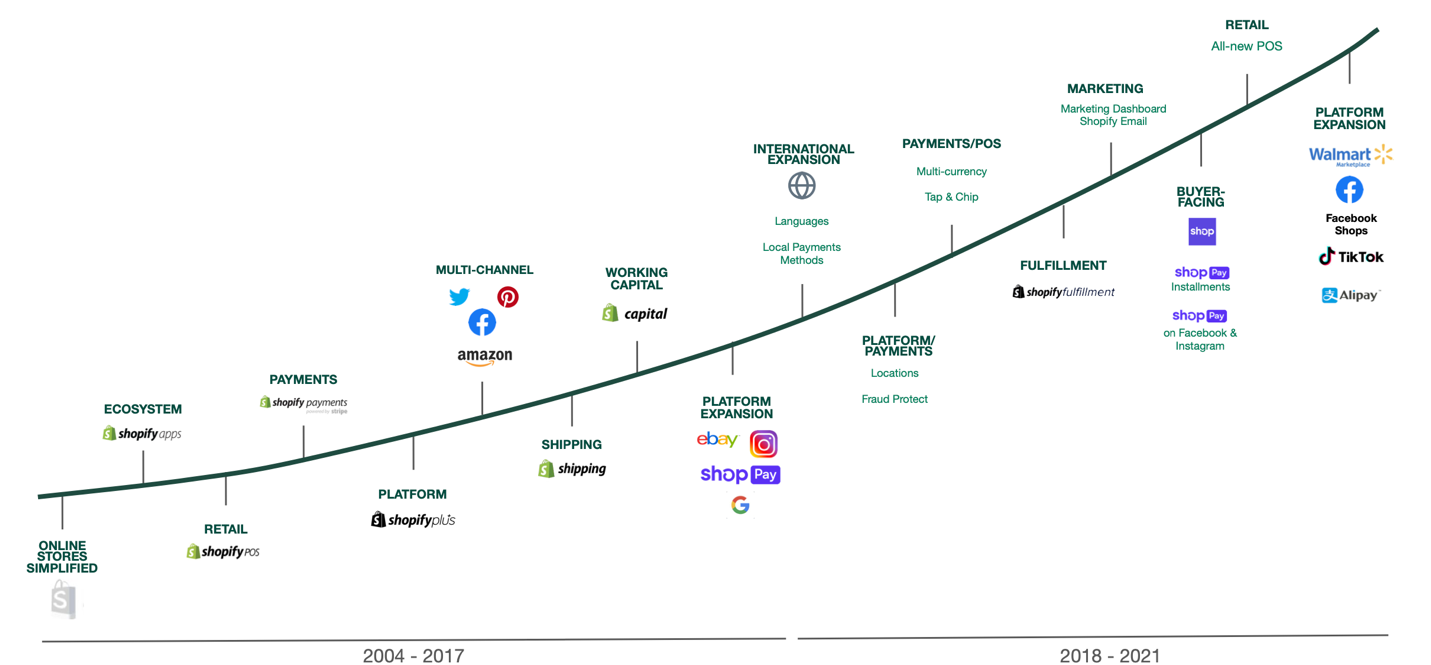 Selldone
It's perfect for individuals, SMEs, and event enterprises that want an integrated all-in-one-place solution with a simple, flat, and predictable cost. Selldone as a DNA commerce-based platform is the second-mover in the market after Shopify. Selldone approach is to put enterprise-grade no-code eCommerce tools in the hands of small and medium businesses. There is no need to hiring experts to set up your online website, template, plugins, and handle other eCommerce headaches for you.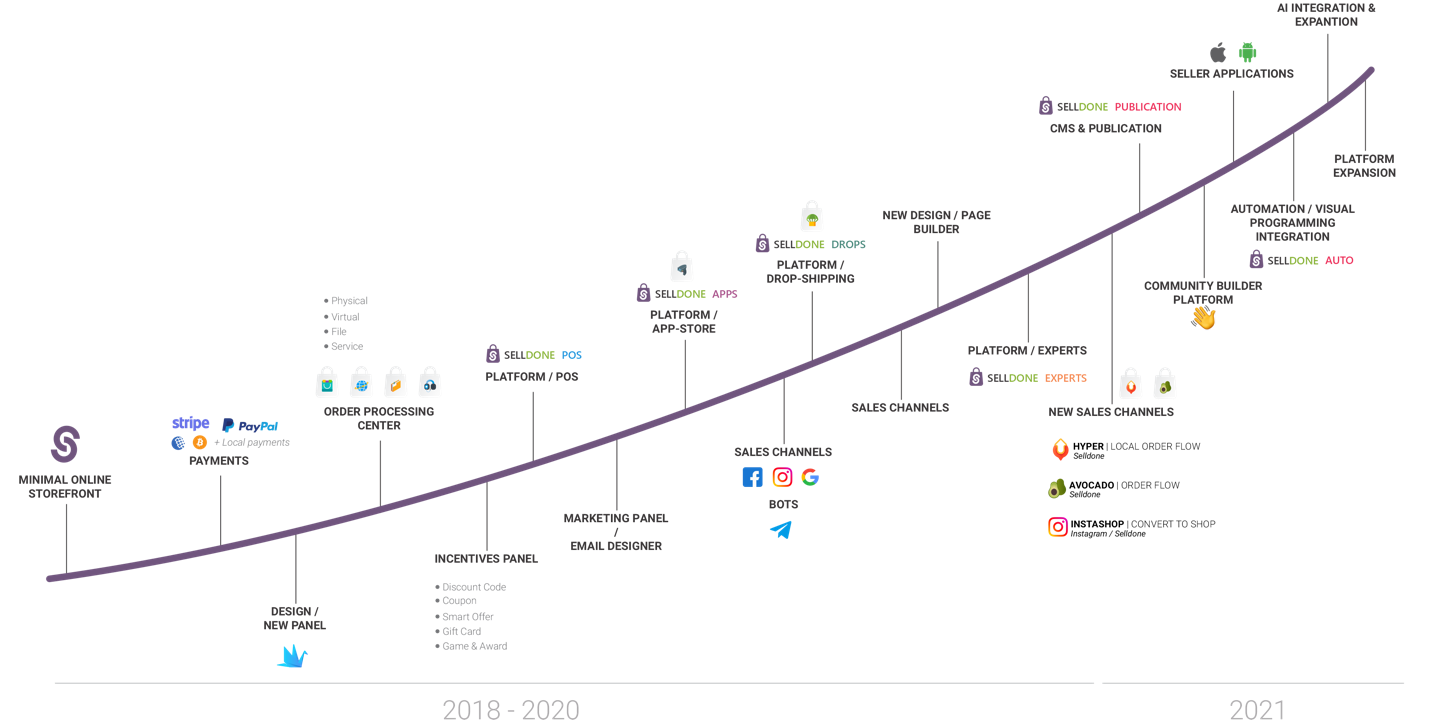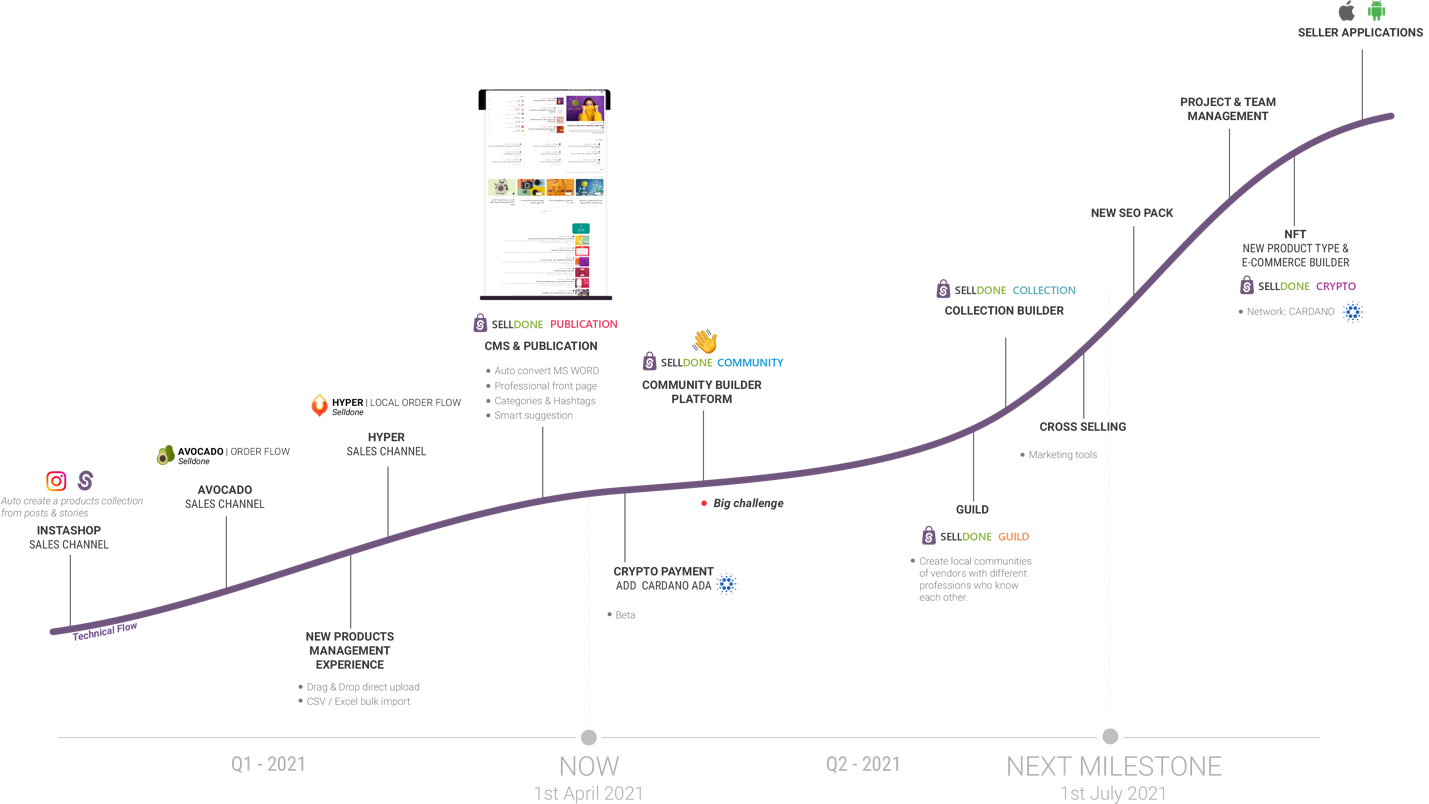 Pricing models in eCommerce platforms
One of the most significant factors in upgrading an eCommerce solution or migrating between them is the cost.
Setup fees / Expert

Maintenance fees

Software cost /

Platform fee

Payment fee /

Per success transaction

Selldone

$0 *

Free

Free ~ $299

Payment gateway fee + 0.5% ~ 2%

Shopify

$5,000 - $20,000

Varies

$29 ~ $299

Payment gateway fee + 0.5% ~ 2%

or

2.6% ~ 2.9% + $0.30

Selldone Supernova

(For enterprises)

$0

Free

$2000 to

10,000$

Payment gateway fee + 0.10%

Shopify Plus

(For enterprises)

Varies

Varies

$2,000 to $40,000

Payment gateway fee + 0.15%

or

2.15%~3.15% + $0.30
* No expert needed.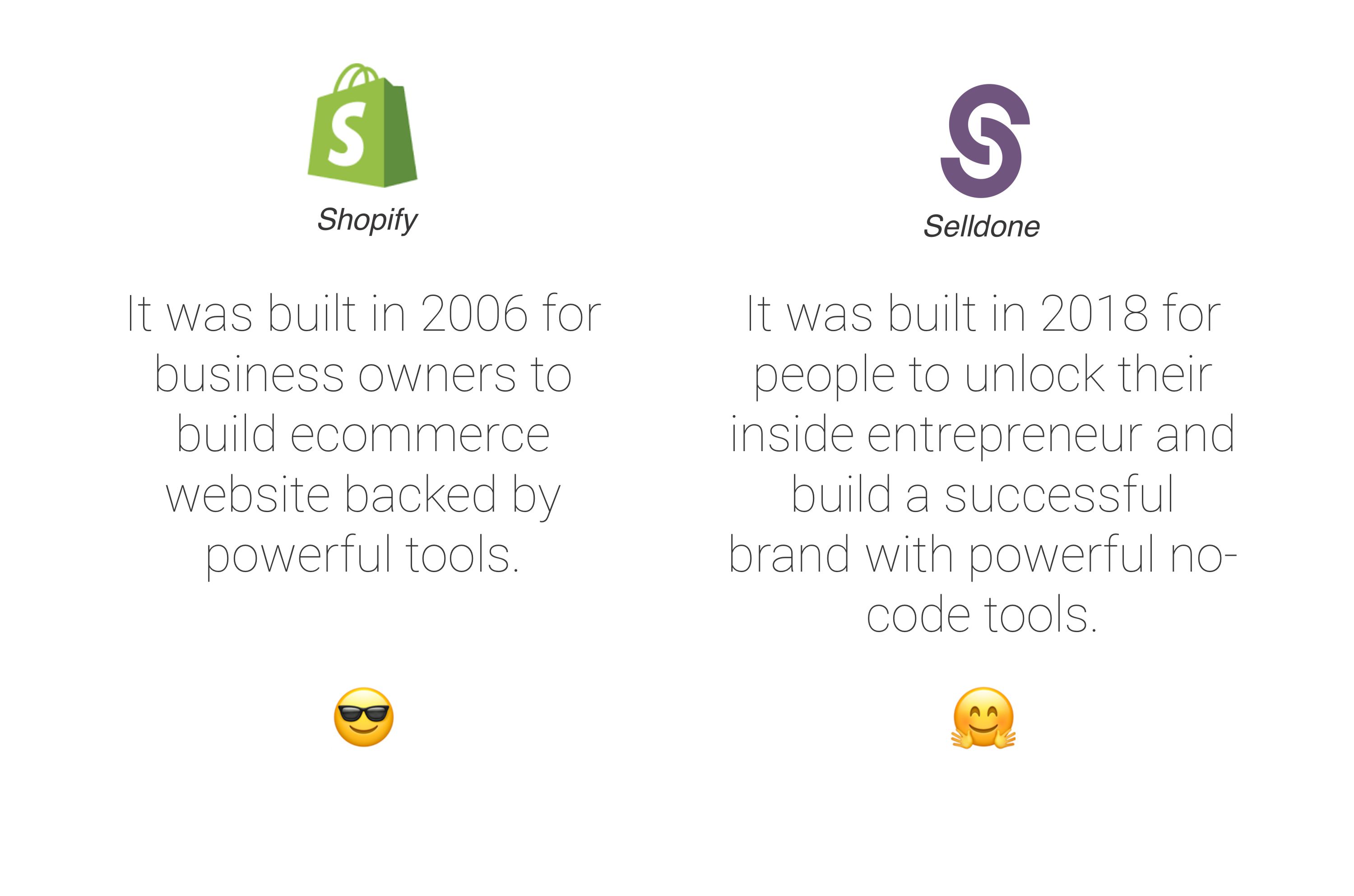 Essential built-in features for eCommerce
Custom domain

Inventory management

CMS




POS

Incentives / Loyalty program

Selldone

✓

✓

Products, Collections, Blogs, Community, FAQs

✓

Customer club, Discount codes,


Automate discounts, Offers,


Coupon, Gift cards, Lottery, Gamification

Shopify

✓

✓

Products, Collections

✓

Discount codes,


Automate discounts
If you like to deep dive into the best eCommerce and website builder platforms, read Shopify Vs. Selldone Vs. Wix benchmark in the commerce space.
What are the most critical factors in selecting the right eCommerce software?
Experience level and ease of use
Do your homework before committing to an eCommerce platform. If you don't have a lot of technical knowledge, you'll want to select an easy platform to use. When choosing a platform, ensure that it allows you to construct a stunning eCommerce site without wearing out your patience.
Reports,

analytics, and data visualization

Any eCommerce platform you pick should have built-in analytics that quickly measures the eCommerce KPIs essential to your organization. You should be able to track average order value, sales conversion rates, customer lifetime value, churn rate, and more with a web analytics solution.
Page builder, CMS, and responsive layouts
There will be over 170 million mobile phone users in the United States by August 2021. By 2024, this number is anticipated to reach 187.5 million. In light of the rising usage of mobile devices to make purchases, it's vital to develop a mobile-friendly eCommerce store. Using their mobile devices, customers should be able to effortlessly browse your site and make a purchase.
Mobile-friendly and SEO tools
Your eCommerce store should appear in search results not only for your brand name but also for the items and services you sell. That implies you'll need an SEO-friendly eCommerce platform. Look for solutions that allow you to utilize your own name, gather and publish customer evaluations, and add content (such as a blog) to attract organic traffic.
Payment processing on eCommerce platforms
Offering a variety of payment alternatives will reduce friction throughout the checkout process and enhance the probability that customers will complete their transactions. If your site is international, you'll want to be sure that your eCommerce platform allows not only common payment methods like PayPal, Stripe, and Apple Pay but also local payment gateways.
Community, supports, and contents
With every eCommerce platform, even the simplest and easiest-to-use one, you'll ultimately require assistance. It's important to have quick and easy access to help when it's required. Don't worry; you won't need help if your site is offline. In addition, to live chat, email, and phone, your eCommerce platform should include self-help alternatives such as a knowledge base or community forum.
Apps and services integrations
Another key factor to consider when looking for the best eCommerce platform is the connectors and apps it provides. Integrations can enhance the capabilities of your eCommerce platform and fill in the gaps for features that your preferred platform may not have out of the box. Furthermore, you'll want to ensure that your eCommerce platform integrates with the tools you already use, such as email marketing, accounting, or inventory management software.
Start a successful eCommerce for free in just 5 steps
Now it's time to go to your next step, do everything practically, and create an online retail business to begin selling items as soon as possible. Provide online appointment booking for services you may be delivered remotely. Online contributions and membership fees are also accepted. Create a restaurant website, accept online orders, and provide pickup or delivery.
In this post, you will learn how to build an eCommerce website by using Selldone NEW NO-CODE PLATFORM. Using the best free customizable/no-theme eCommerce platform, best free page builder, and best plugin-free solution to launch an online business from scratch and expand it to million-dollar income. It's a free professional, awesome, and beautiful online website and online shop builder tutorial. Selldone gives you the best value for your money as it is the most r professional, flexible, robust, and easy-to-use eCommerce software.
1- Create a free account on Selldone
Login to your account and create your first free shop. It's completely free, and we never get your credit card! In fact, Selldone customers do not need any credit card ever.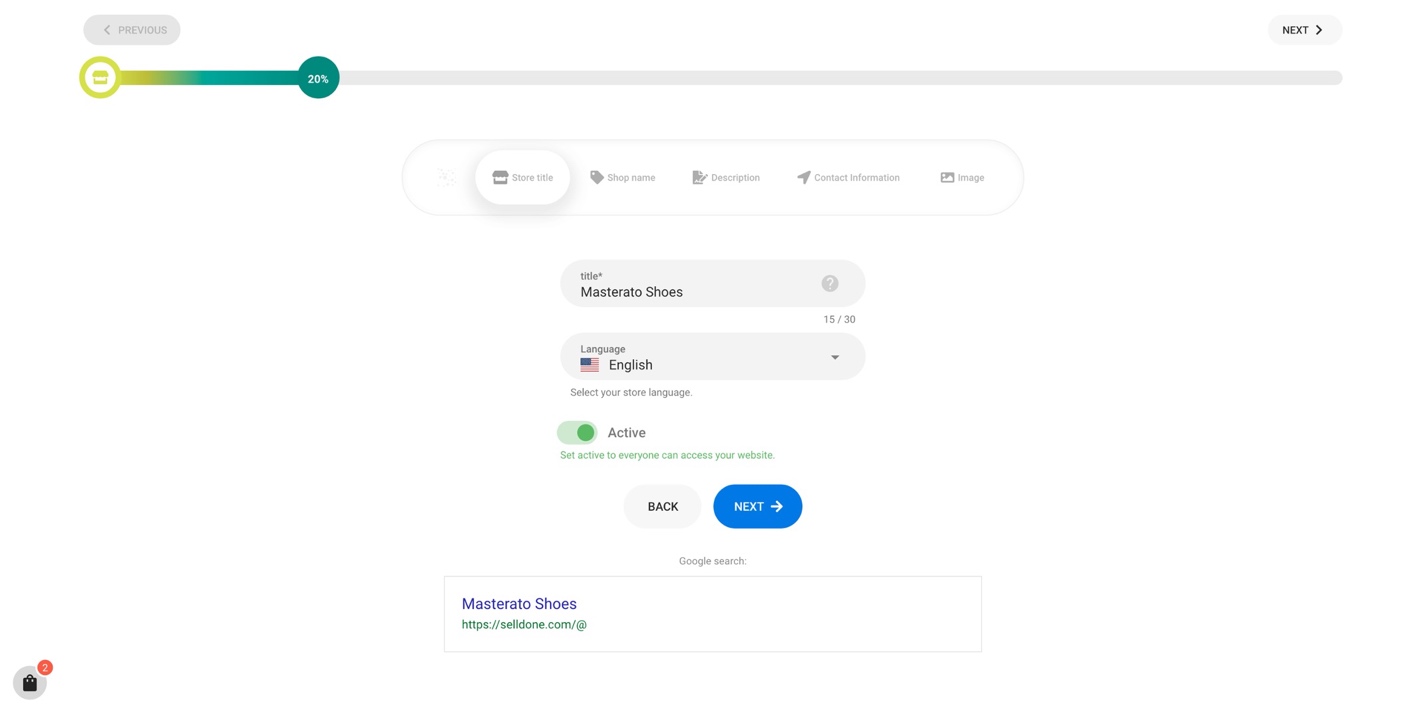 2- Add your domain or use free domain
You have the option of adding your domain or using a free Selldone created subdomain. To add your domain:
Connect it to a free CDN like Cloudflare; it takes 8 to 48hours to affect (by setting Name Server records in your domain provider's website such as Namecheap - the online guide is available).
Configure your DNS records on your DNS/CDN provider (Selldone provides A and TXT DNS records after click add new domain in your dashboard).
Finally, activate your free SSL on your CDN provider.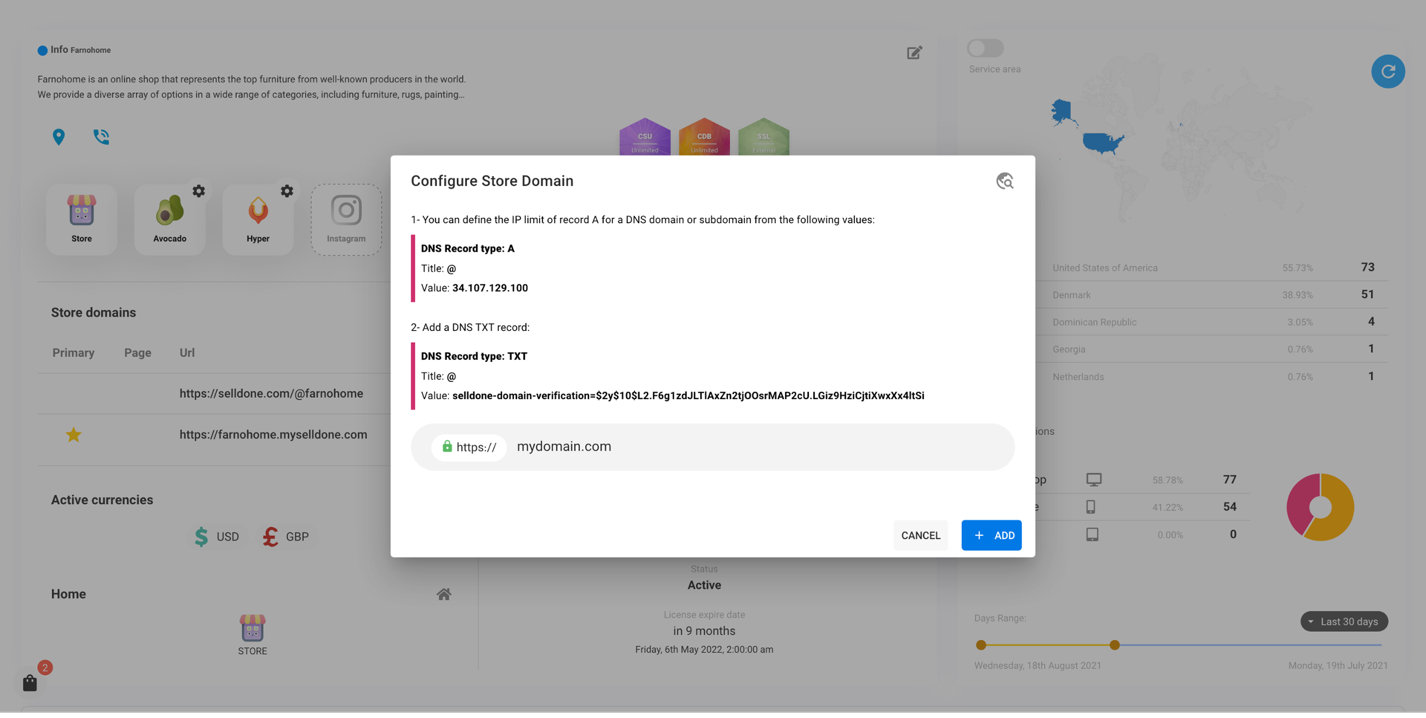 3- Connect your store to Stripe
One method for receiving money from customers is to utilize payment gateways such as Stripe. Create an account on the Stripe website. Copy the Public Key and Private Key from your dashboard. Go to Selldone's accounting page, select a gateway, and then create a new Stripe method. In the resulting box, paste the keys into the relevant areas and click ADD GATEWAY. Selldone will handle everything and will activate your gateway automatically.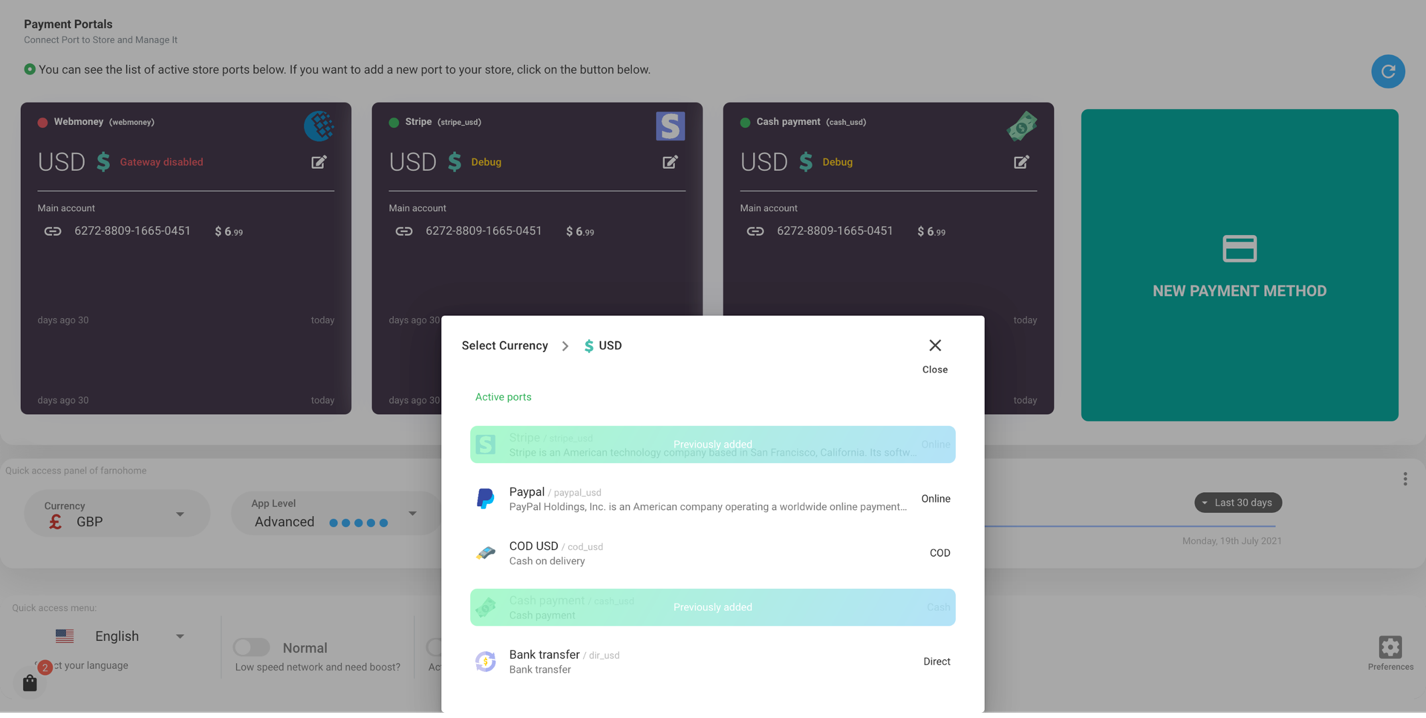 4- Add Products and collections
Go to the Products tab in your Selldone admin and select Add New Product. Enter a title for your product, as well as any extra information, then click Save. Also, you can create and upload an image for your category alongside defining filters on the Category tab.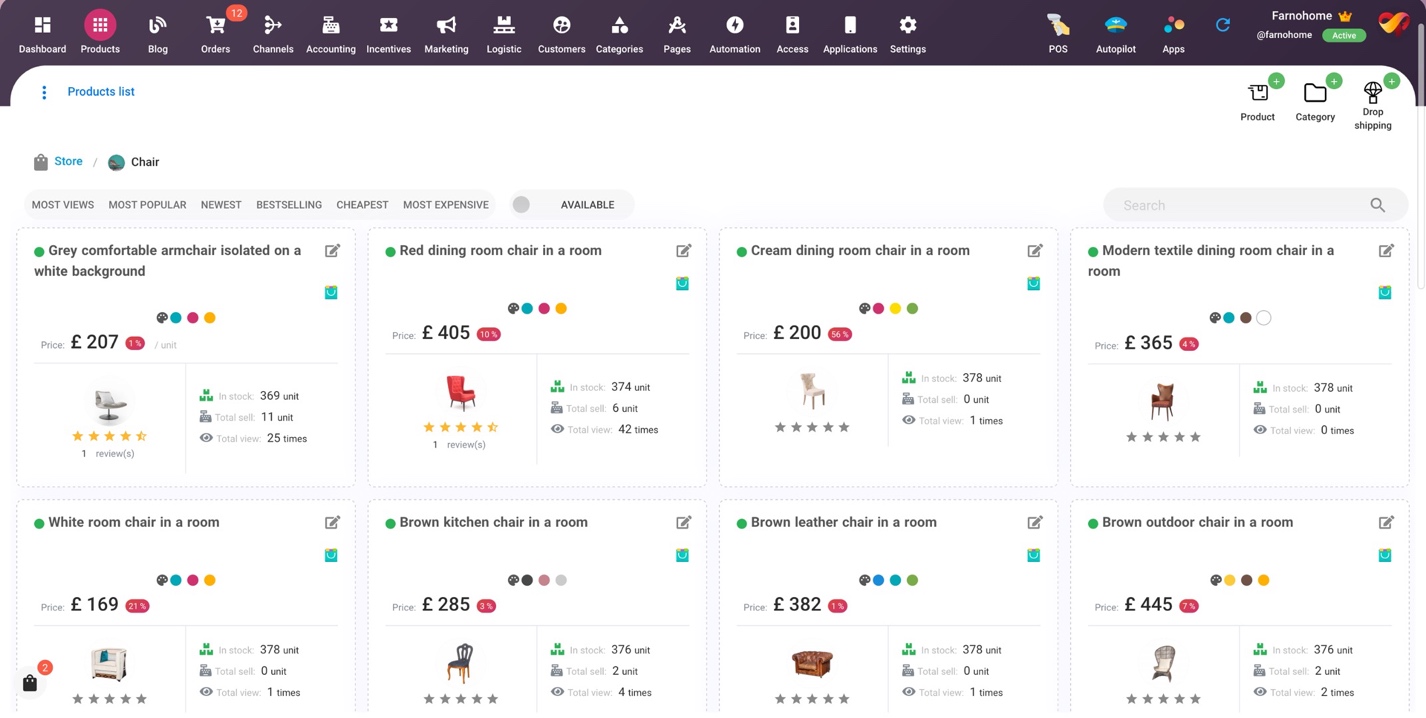 5- Promote your online business
The major goal of creating an online shop is to expand the business. Implement a promotional program and make the most of the marketing campaign features listed by Selldone. Optimize your e-commerce content and keep your customers interested in your community page by giving out helpful content about your sector on a regular basis.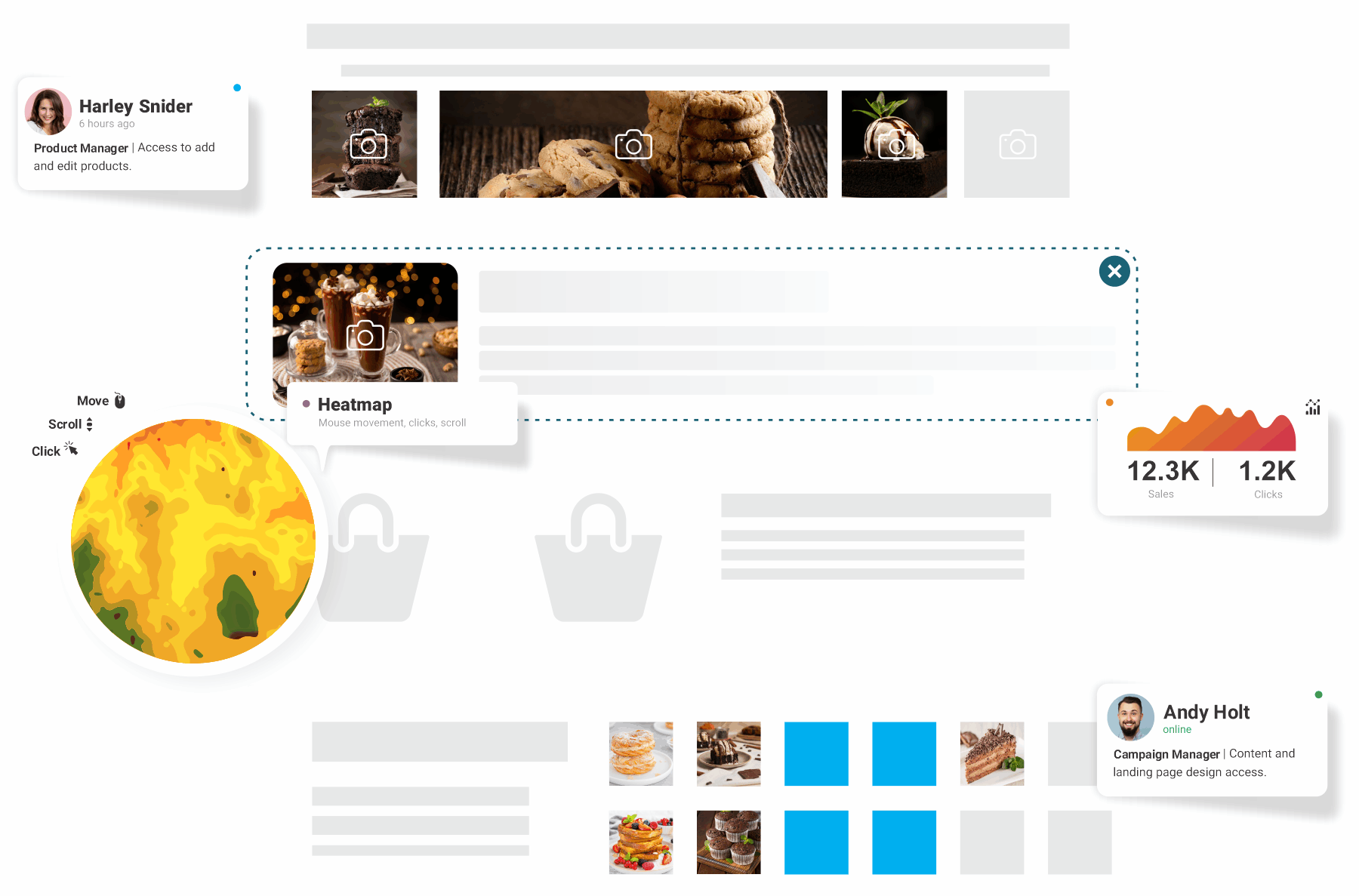 Selldone is a straightforward and hyper-intuitive way to create your professional eCommerce.