Be an eCommerce Freelancer Without Coding
I write this article to show how you can be a successful eCommerce freelancer without coding skills. If you are a freelancer right now, congratulation, you can add this branch of services to your profile and gain more customers quickly and practically. Nowadays, freelancers use new tools to make their service process time shorter and remove extra burdens from their shoulders.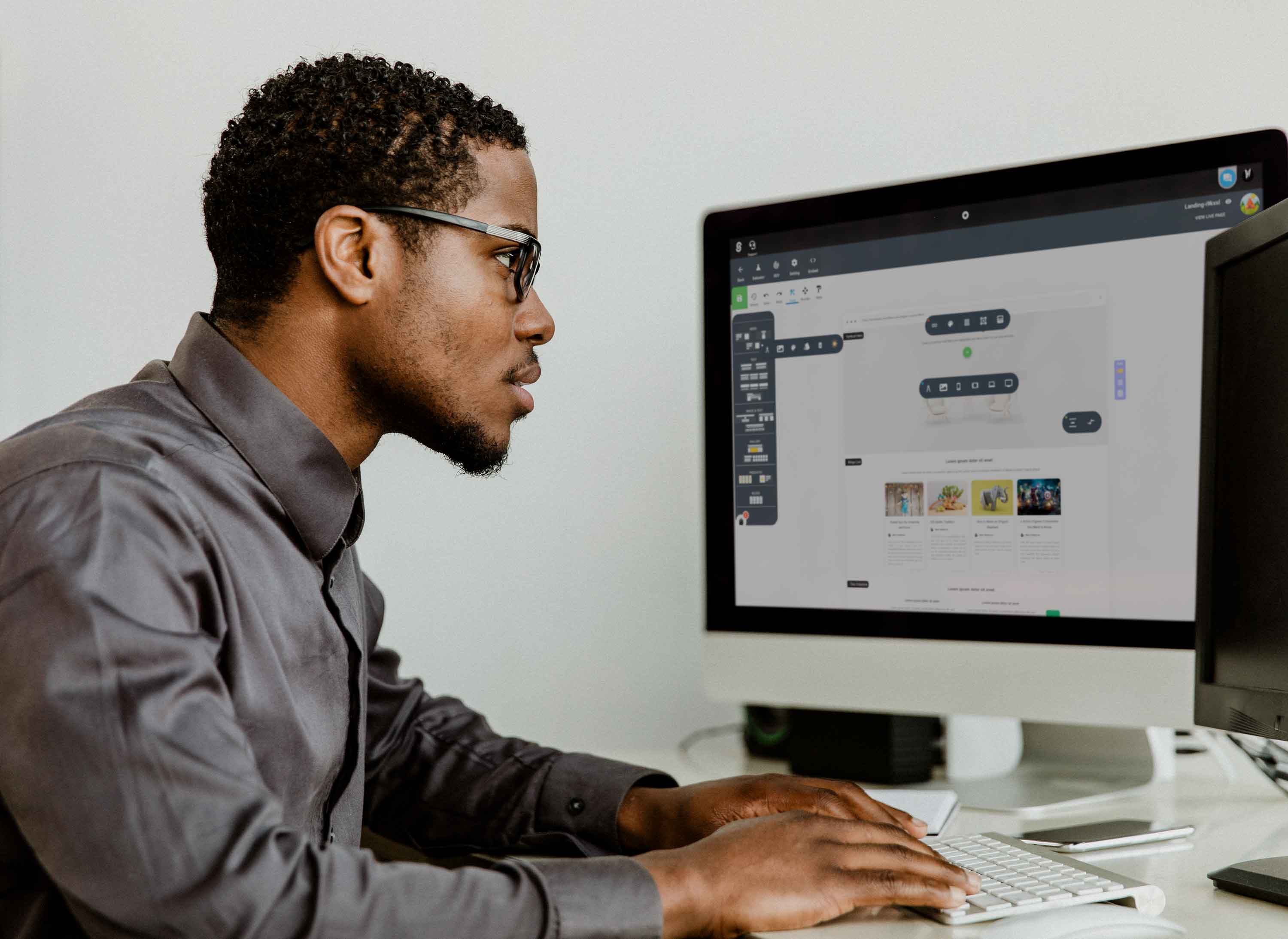 eCommerce freelancers are online employees that specialize in the eCommerce industry and have particular expertise. They are experts in a specific area of knowledge, such as customer service, or they may have experience managing retail/online businesses in various sizes, such as Amazon fulfillment for enterprises, AliExpress Dropshipping for SMEs, online shop on WordPress for individuals. We see a significant increase in business owners' demand to employ a single eCommerce freelancer or a team of eCommerce freelancers to fulfill their specific demands.
Who is an eCommerce freelancer?
Freelancing demand has grown over the last decade, literally by the circumstance of COVID-19 in 2020, its market exploded in the eCommerce field. Small and large organizations alike benefit from hiring skilled experts online to manage a substantial portion of their expanding to-do lists. eCommerce companies are no different. eCommerce freelancers are one of the most common types of online employees. It should come as no surprise to eCommerce business owners, who are probably aware of the never-ending worklist that comes with running this sort of business. If it is interesting for you, let's continue to tell how you can be a successful eCommerce freelancer without coding skills.
Who are your customers?
All business owners may be your potential customer, from individuals to traditional retails that want to go online to enterprise to delegate tasks to freelancers and outsource their endless to-do list. They are undoubtedly well aware of how much effort goes into everyday operations – especially if they want to develop and grow their firm. There is no shortage of activities that must be completed, from authoring to product procurement and customer support to drop shipping. If you are trying to do these tasks and decide to become an eCommerce freelancer, this article is for you.
How can I help business owners and earn money?
I can refer to many different types of jobs for eCommerce freelancers such as inventory manager, orders fulfillment management, copywriter, landing page design, product review writer, customer service, and set up shop/website service that you can do without the need of single line coding in Selldone. You can create new websites with professional no-code business tools in Selldone (ex. eCommerce platform, community builder, etc.). Selldone is an online commerce platform for individuals, SMEs, and enterprises that make it easy for freelancers to set up and manage online websites for their customers.
Setup online shop and website as a freelancer service
Your eCommerce business is nothing without a fully functional, user-friendly website where your consumers encourage to purchase your items. Many company owners opt to host and sell their items using Selldone or a platform like WordPress. You can be a great freelancer who understands the eCommerce industry's nuances and develops a functional site that can assist your client's firm to grow rapidly using the Selldone free eCommerce builder platform.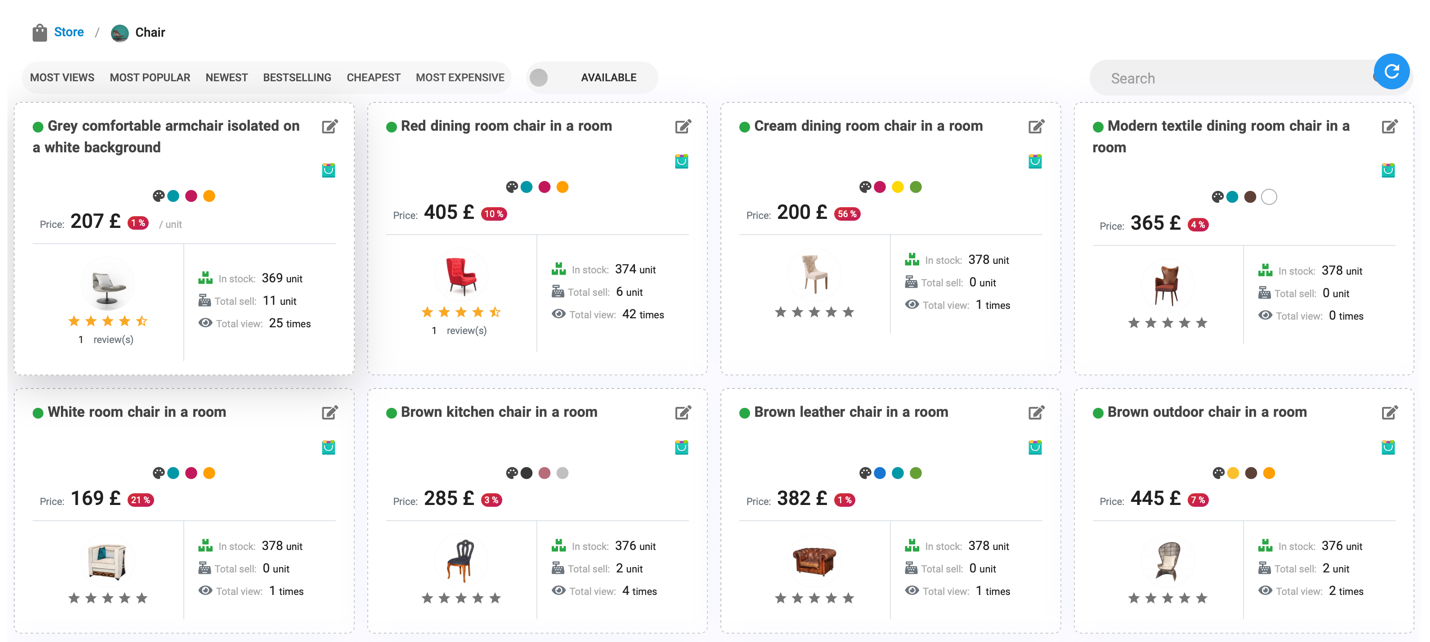 Inventory manager freelancer
Inventory is a vital component of the eCommerce business. Unless business owners use the dropshipping technique, employing an inventory manager should be one of the first decisions they make as a business owner. As an inventory manager, you can keep their lists up to date on an intuitive product inventory panel to ensure no difficulties.

Order fulfillment freelancer
Demand for items develops in tandem with the growth of an online business. Despite the fact that many online companies have under three employees, order fulfillment might become too much for them to handle. As an eCommerce freelancer, you can ensure that clients will always receive what they purchase on time. As an inventory manager, an order fulfillment specialist is critical to providing consumers with a positive experience for online shops. An order fulfillment specialist ensures that all orders are dispatched and received by the appropriate individuals. Selldone fulfillment service can take care of the shipping arrangements for you and freeing up your time.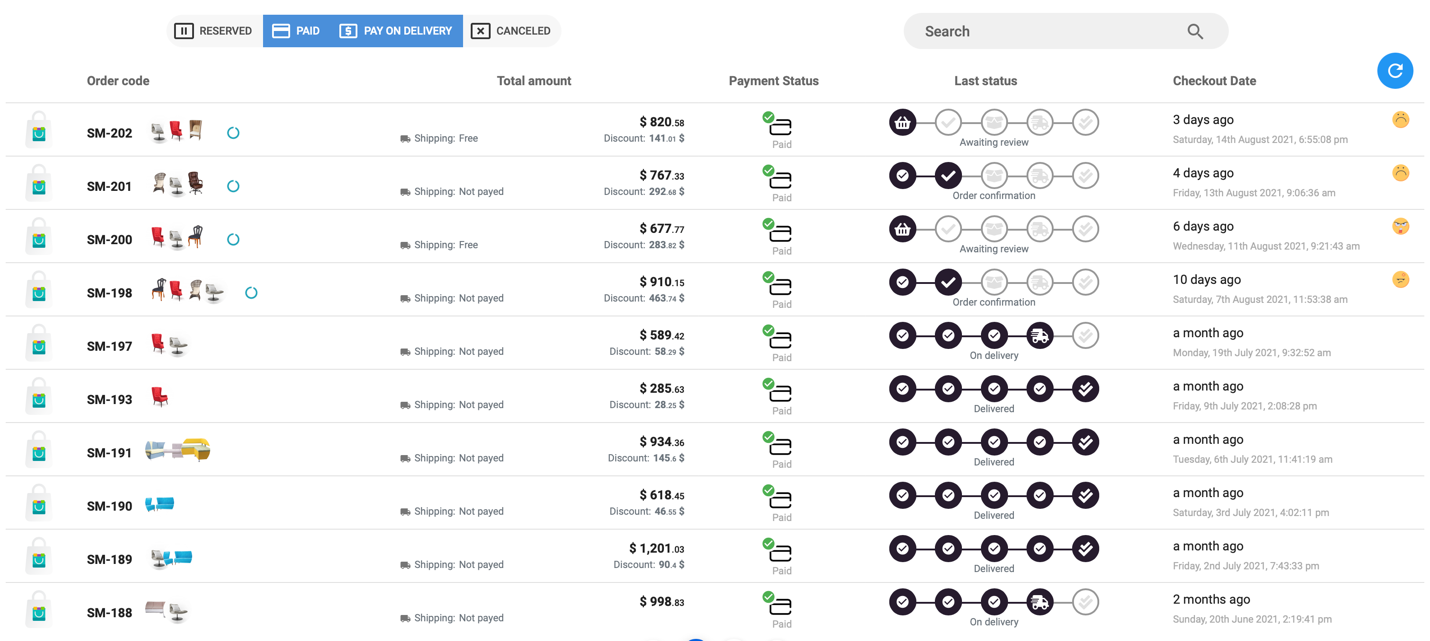 Customer service coordinator freelancer
An excellent customer service experience in an online store is a crucial aspect of running a successful business. As a support coordinator freelancer, you are to respond to reviews, answer complaints and queries, and smooth over any difficulties in online shops. Using Selldone CMS, blog service, and community platform in your projects will save time and money in the long run. You can handle client phone calls, live chat, and emails for business owners. By using an integrated commerce-community platform like Selldone, you can focus on serving more clients and earning more money instead of slaving away in front of the computer and taking calls all day. Furthermore, You can offer technical assistance to your clients.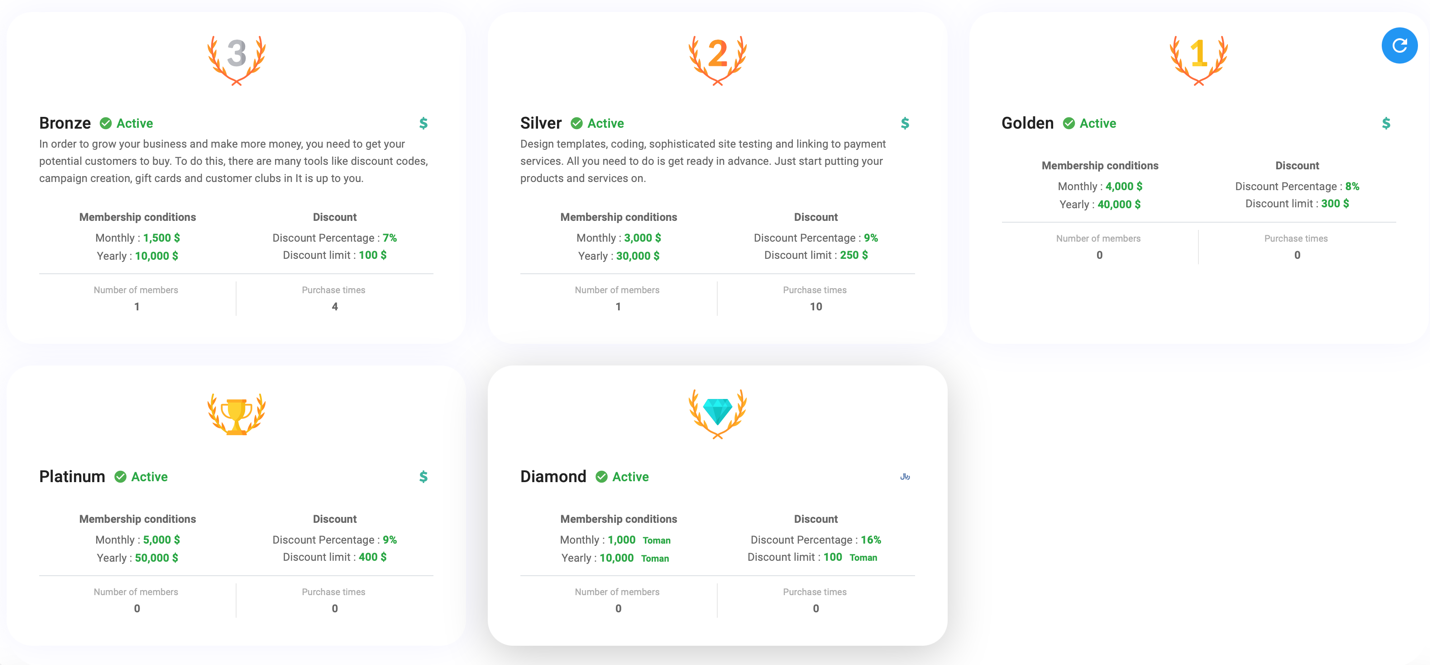 Copywriter and content creator freelancer
Hiring a copywriter is not at the top of many small business owners' priority list because they don't know much about the value of content in online presence and visibility on Google. But many online business owners working with the proper content writer to assist describe the tone of their products and services and lay the groundwork for their website's SEO. You must capture the interest of their potential consumers while also making the website appear to be a trustworthy destination to purchase.
Email marketing freelancer
Personalized emails may have a significant influence on an online shop's bottom line. Email marketing has significant ROI. Email marketing task such as designing, targeting and sending emails for customers is hard work. Still, Selldone provides robust no-code email marketing tools to automate all processes and create new emails without needing single-line code.Furthermore, It's integrated with customer club, eCommerce, community, and all aspects of business in Selldone! Yes, this is why it is critical to use Selldone email marketing tools for your clients. As a skilled email marketing manager, you will create headlines and emails to encourage shop consumers to visit the website. You should also be familiar with customer funnel, segmentation, and writing some significant email titles, but there is no need for email template design by Selldone email marketing tools.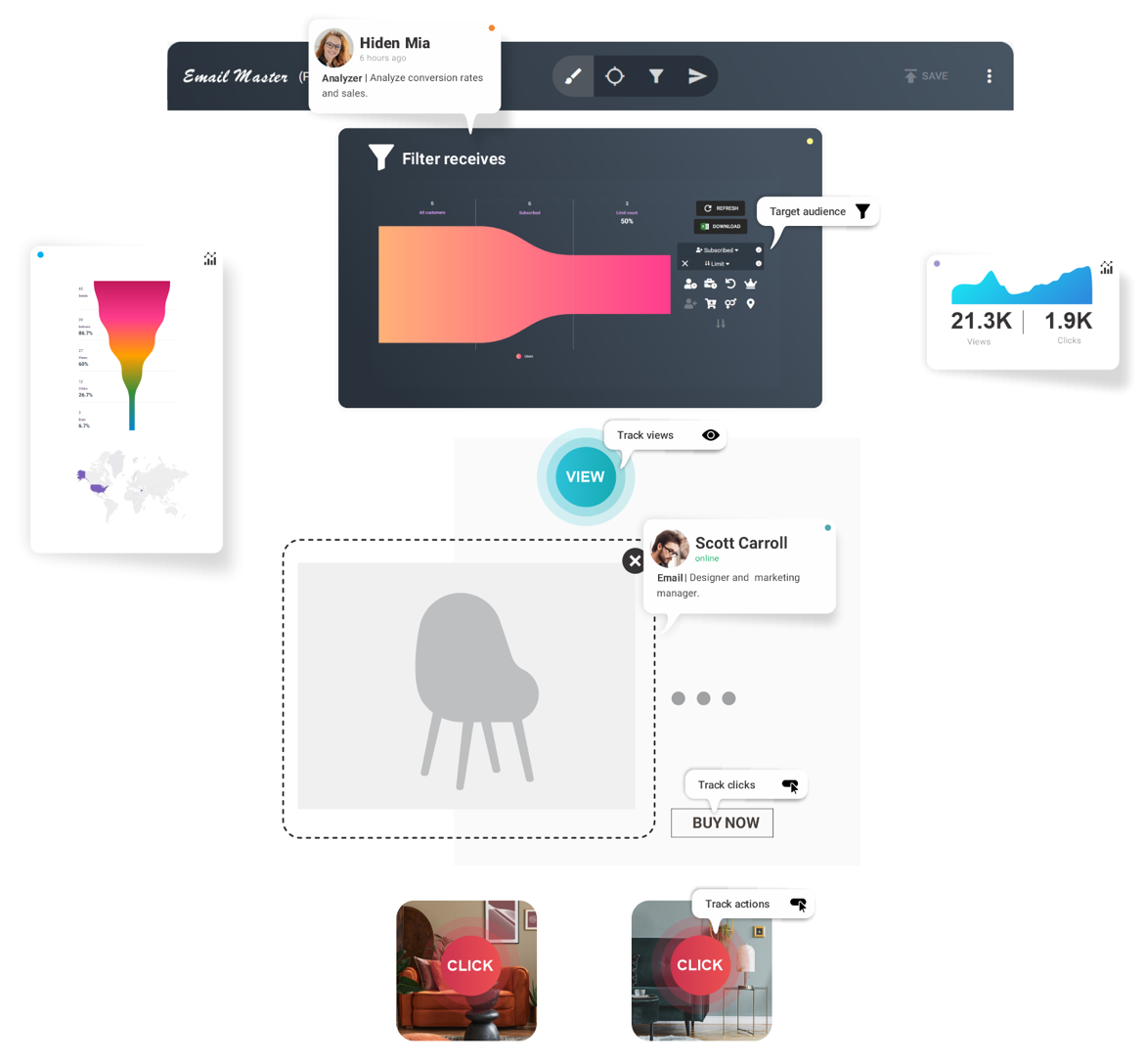 Social media sales channel manager freelancer
When online retailers want to market their items online, they are looking to hire a strategic social media manager. The task of a social media expert is creating a buzz and a following on the internet to help your client sell more items and increase interest in their brand. A social media manager will be skilled at connecting with influencers, generating streamlined content across channels, and optimizing social media presence to drive more visitors to an online business.

Facebook Ads freelancer
As a Social Media Manager, A Facebook Ads Strategist is a vital element of creating excitement and driving visitors to online shops. Because of its advanced targeting capabilities and budget optimization options, the Facebook Ads platform is one of the most excellent online companies to make money. A professional Facebook Ads Strategist can assist business owners in understanding how to design a true marketing message, define a valid targeting strategy, and create attractive pictures that will help an online shop make the maximum money.
Landing page design freelancer
Design eye-catching landing pages by the only no-code web application design tools in the market. You can add blogs, products, categories, collections, and smart suggestions to your landing pages, fully dynamic, intuitive, and straightforward.
Graphic design and photography freelancer
Graphic design is a critical component of creating a brand for an online store. A freelance graphic designer can solve clint's design problems quickly. You can develop eye-catching product pictures that can boost sales for your client. Having attractive, eye-catching photographs of products and categories, social media channels, and emails is one of the most vital parts of starting an eCommerce business. As a freelance graphic designer, you will help online shop owners to make product images stand out from the crowd and put their shop on the fast track to success. You may also create a logo for firms that expresses their beliefs, goal, and vision. Furthermore, you can assist your client in creating promotional banners and graphics for ads campaigns that you can run on social media and other ad channels.
What are the best freelance websites for eCommerce freelancers?
1. Upwork.com
Over two decades ago, Upwork pioneered a new way of working by assisting businesses in finding more flexibility and connecting talent with more possibilities.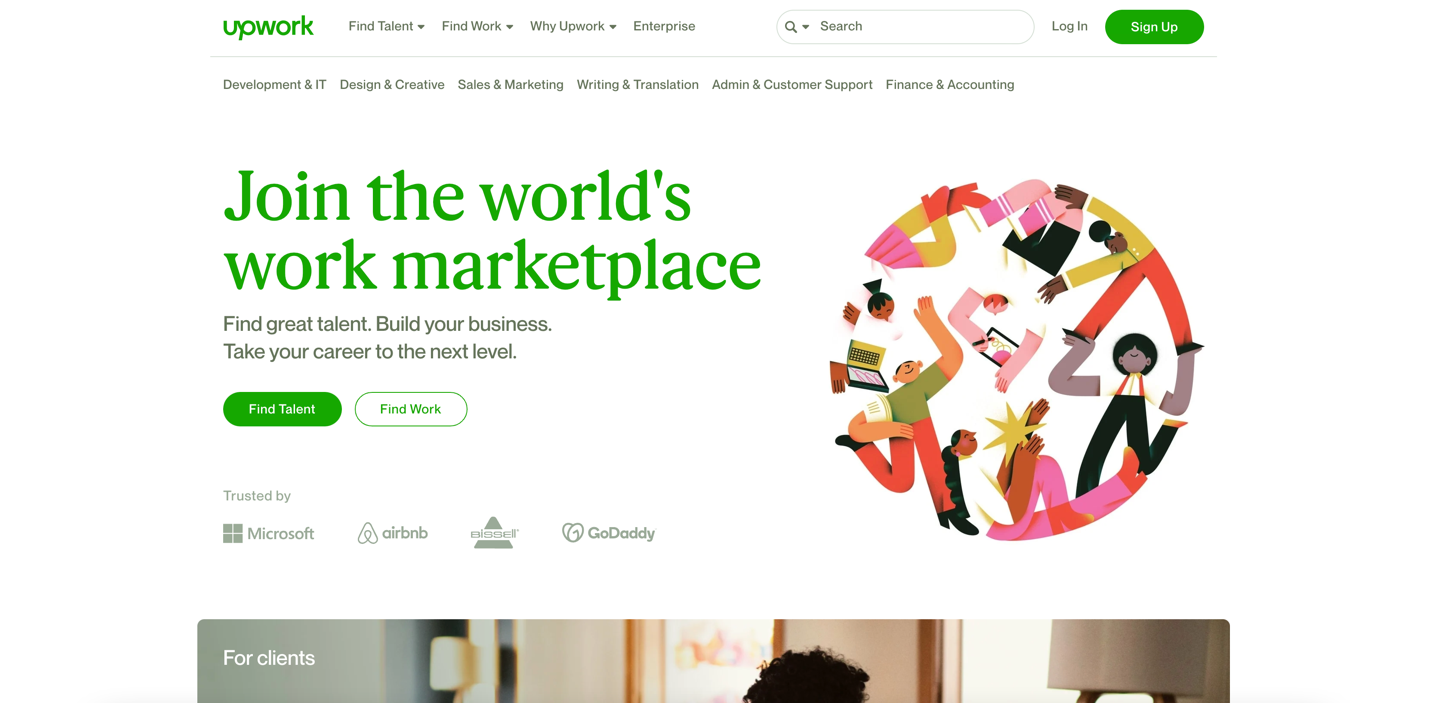 2. Fiverr.com
Fiverr is a marketplace that links freelancers with company owners seeking services in various digital tasks such as website design, content writing, and voice-overs.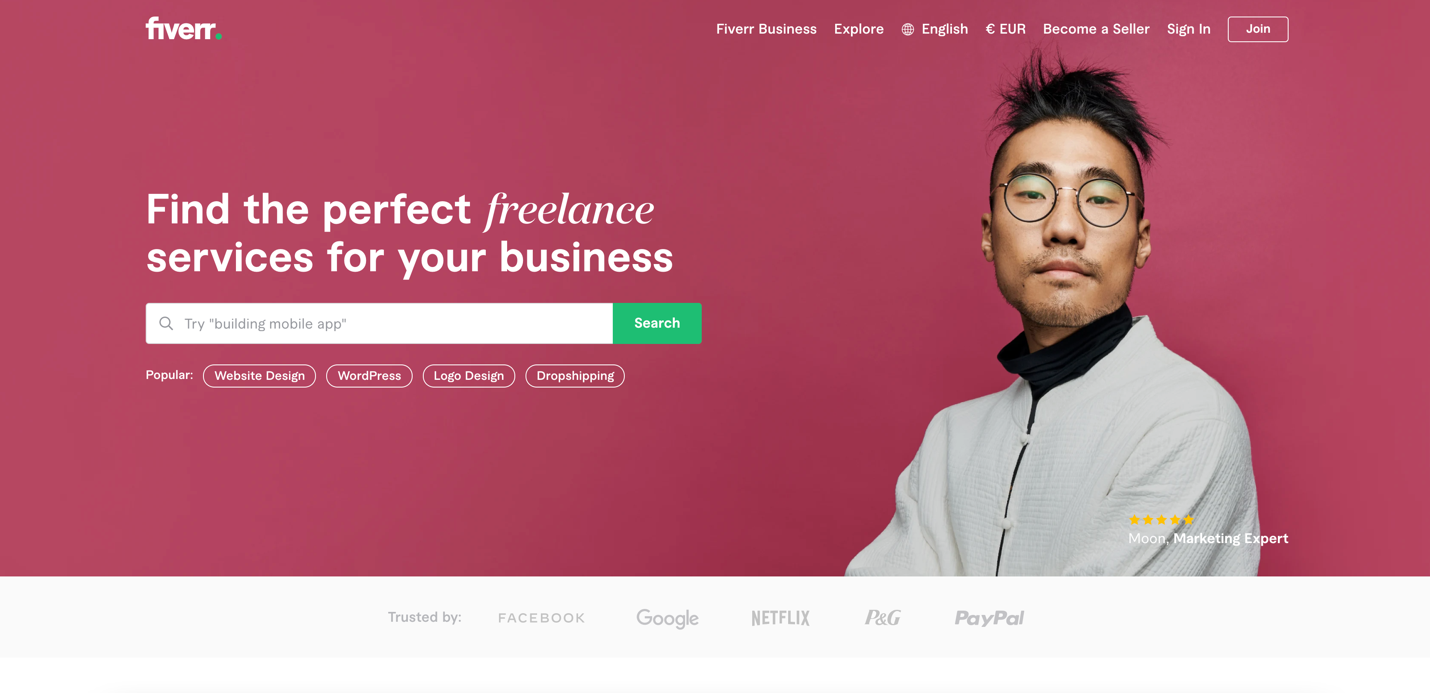 3. Freelancer.com
A global leader in freelance and crowdsourcing, Freelancer.com has the most users and projects in the world. Over 5.5M employers and freelancers from over 247 countries, regions, and territories are connected through the platform. As a result of the Freelancer marketplace, businesses may engage freelancers in various fields, from software development and writing to data entry and graphic design.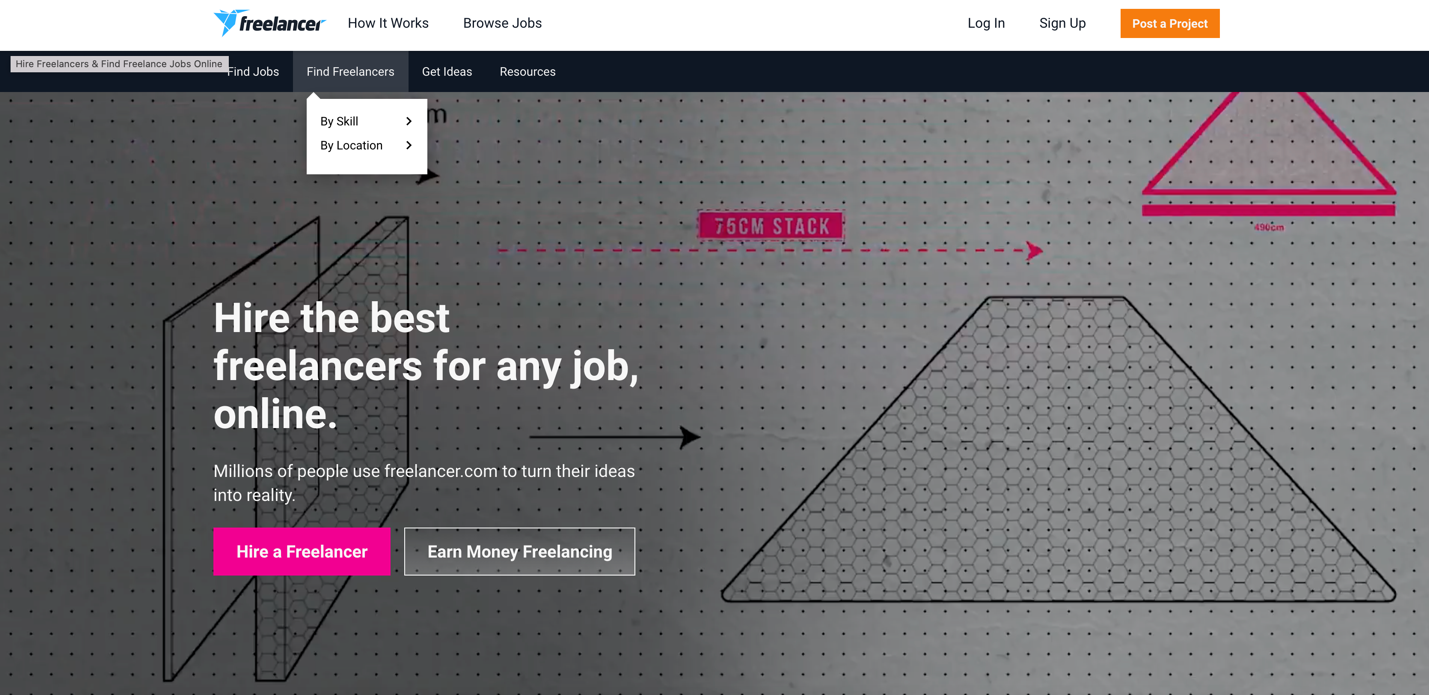 4. Guru.com
Guru.com is a platform where Employers and Freelancers may work together.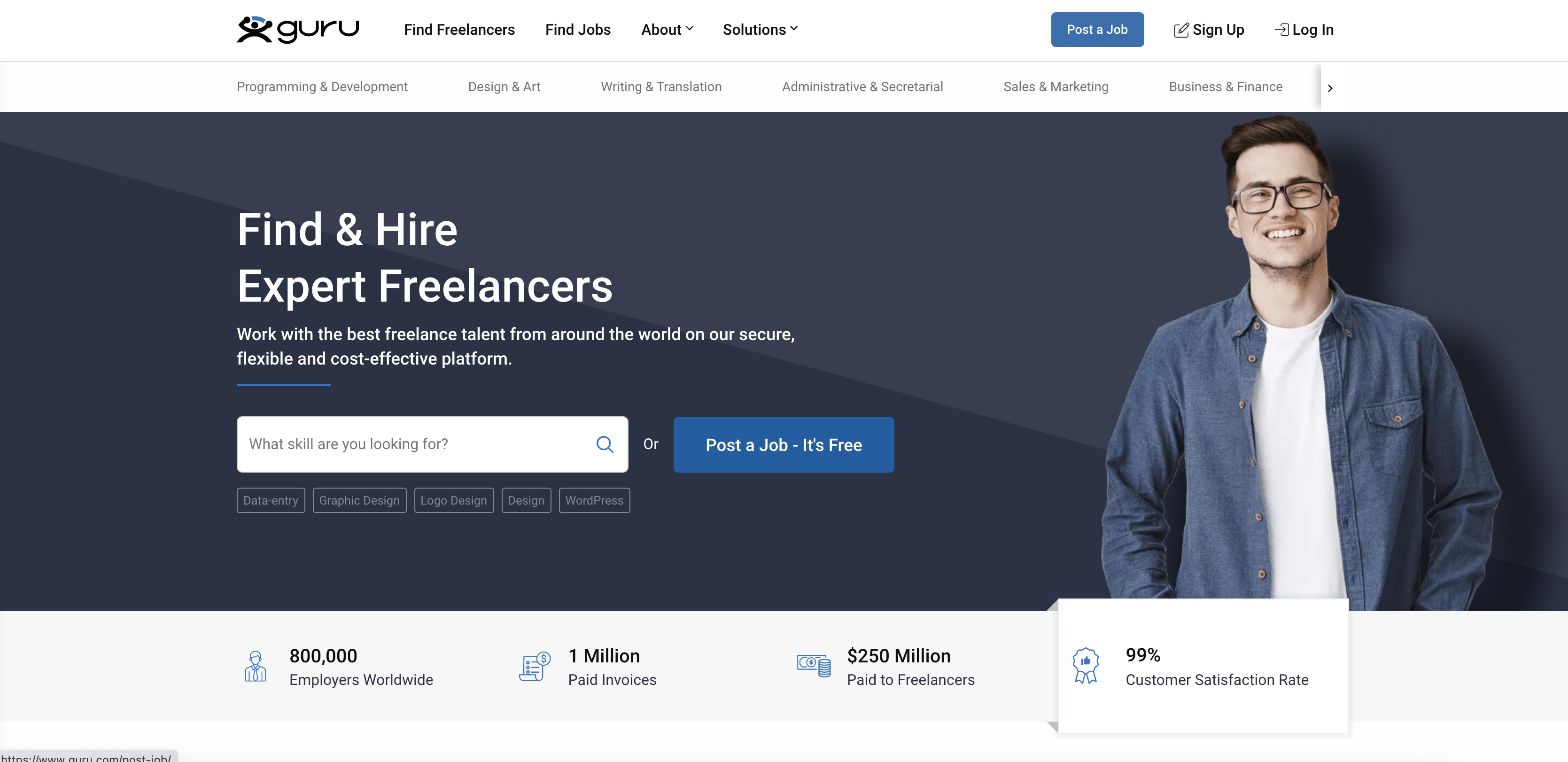 5. Toptal.com
In addition to software engineers, designers, financial specialists, product managers, and project managers worldwide, Toptal is an exclusive network of freelancers. Several of the world's most prestigious corporations employ Toptal freelancers for their most critical tasks.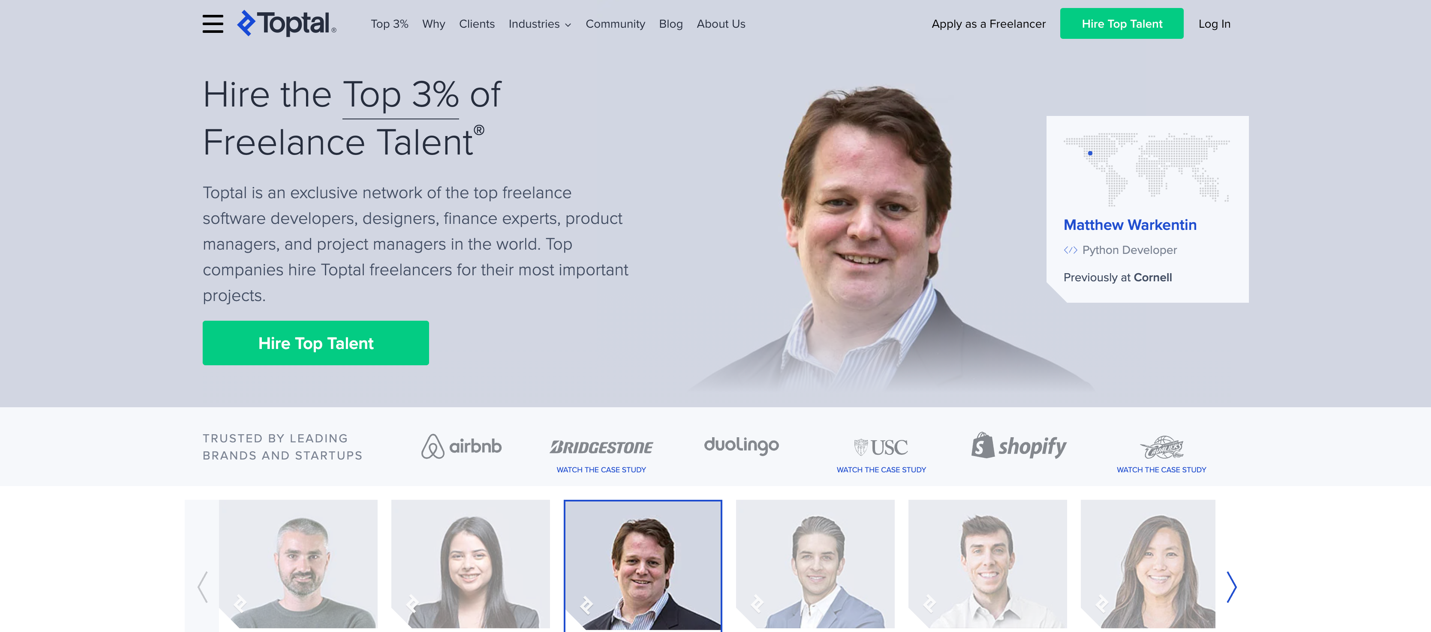 How to free promote yourself online as an eCommerce freelancer?
If you are an active freelancer in the eCommerce field, send your online profile, we do other things for you.
How become a Selldone expert?
1- Create a free account on Selldone.
2- Create the first free shop on your dashboard.
3- Add some sample products, categories, and one landing page.
4- Send your resume and request us to approve you as a freelancer on the Selldone expert platform.