How To Create a Marketplace For Furniture?
Creating a marketplace for furniture can be an exciting and rewarding endeavor, but it can also come with its own set of challenges. You might be just starting out or looking to improve an existing marketplace. Either way, there are several key factors to keep in mind to ensure success.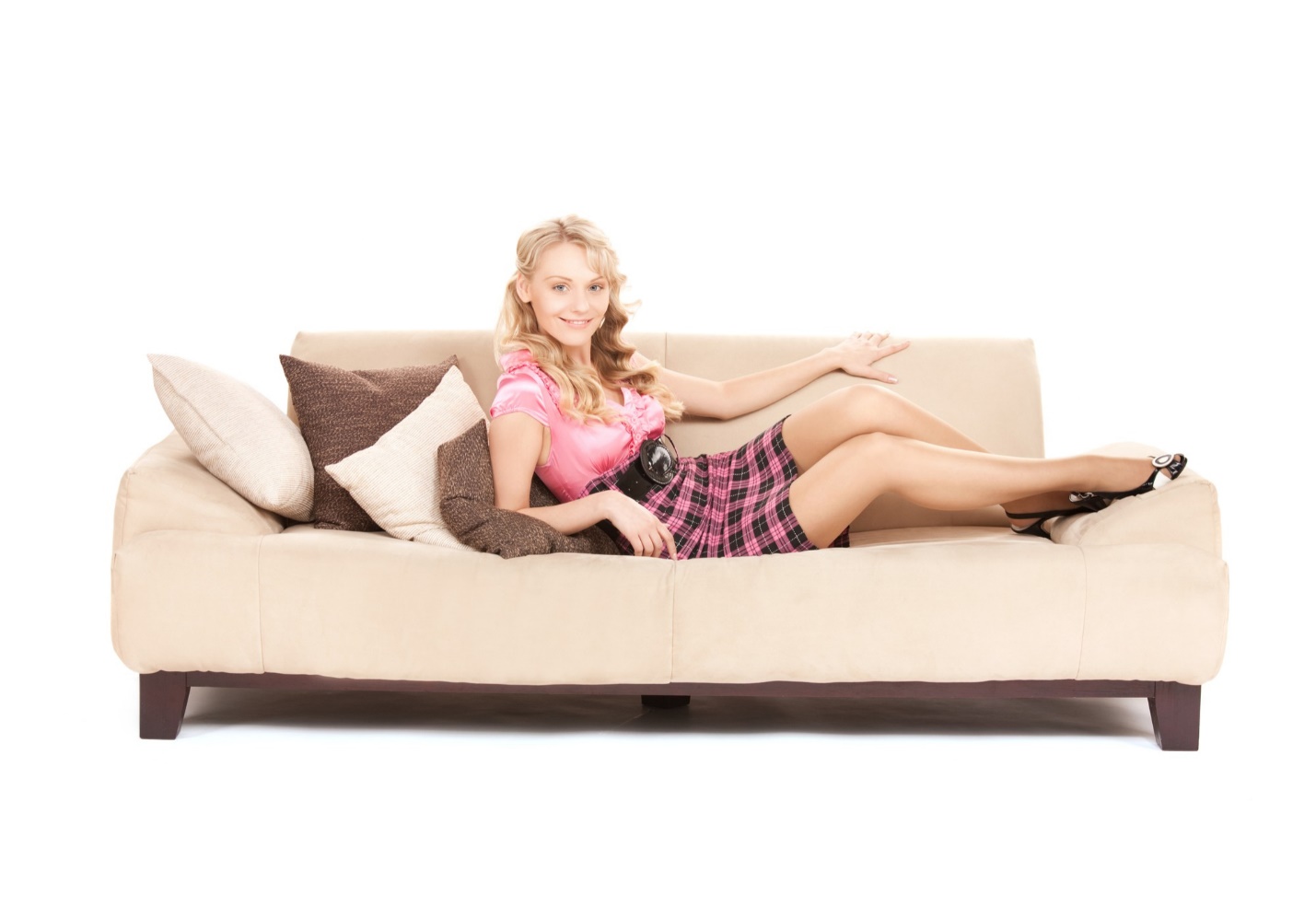 Selling furniture online has seen significant growth in the last few years. According to a report by Statista, the revenue generated by the online furniture market worldwide amounted to 194 billion U.S. dollars in 2019, up from 133 billion U.S. dollars in 2016. This represents a compound annual growth rate (CAGR) of 8.3% over the three years.

In this blog post, we'll explore the ins and outs of creating a successful furniture marketplace. We'll cover from identifying your target audience and building a strong brand to developing effective pricing strategies and managing inventory. Whether you're a seasoned entrepreneur or a newcomer to the world of online marketplaces, our tips and insights will help you navigate the complex and ever-evolving landscape of furniture sales.

Is it easy to sell furniture online?
Depending on several factors, selling furniture online can be both easy and challenging. Here are some of the things to consider:

Competition: The online furniture market is highly competitive, with many established players. So, standing out can take time and effort.
Shipping and handling: Shipping and handling large items like furniture pieces can be expensive. Therefore, finding cost-effective shipping options is essential.
Product quality and variety: Offering high-quality, unique furniture pieces can help attract buyers and differentiate your business.
Marketing: Effective online marketing strategies can help drive traffic to your online store and generate sales.
Customer service: Providing excellent customer service, including prompt and clear communication, easy returns, and timely deliveries, can help build customer loyalty and encourage positive reviews.
How is the condition of marketplaces for furniture?
The marketplaces for furniture have been experiencing significant growth in recent years. With the rise of e-commerce and online shopping, consumers are increasingly turning to online marketplaces to purchase furniture. These marketplaces offer a wide variety of furniture options at competitive prices, and they make it easy for consumers to compare products and prices.

In addition to traditional online marketplaces like Amazon and Wayfair, there are also several new marketplaces that specialize in furniture. For example, companies like Chairish and 1stdibs focus on high-end, vintage, and designer furniture. These marketplaces offer unique and one-of-a-kind pieces that cannot be found on traditional online retailers.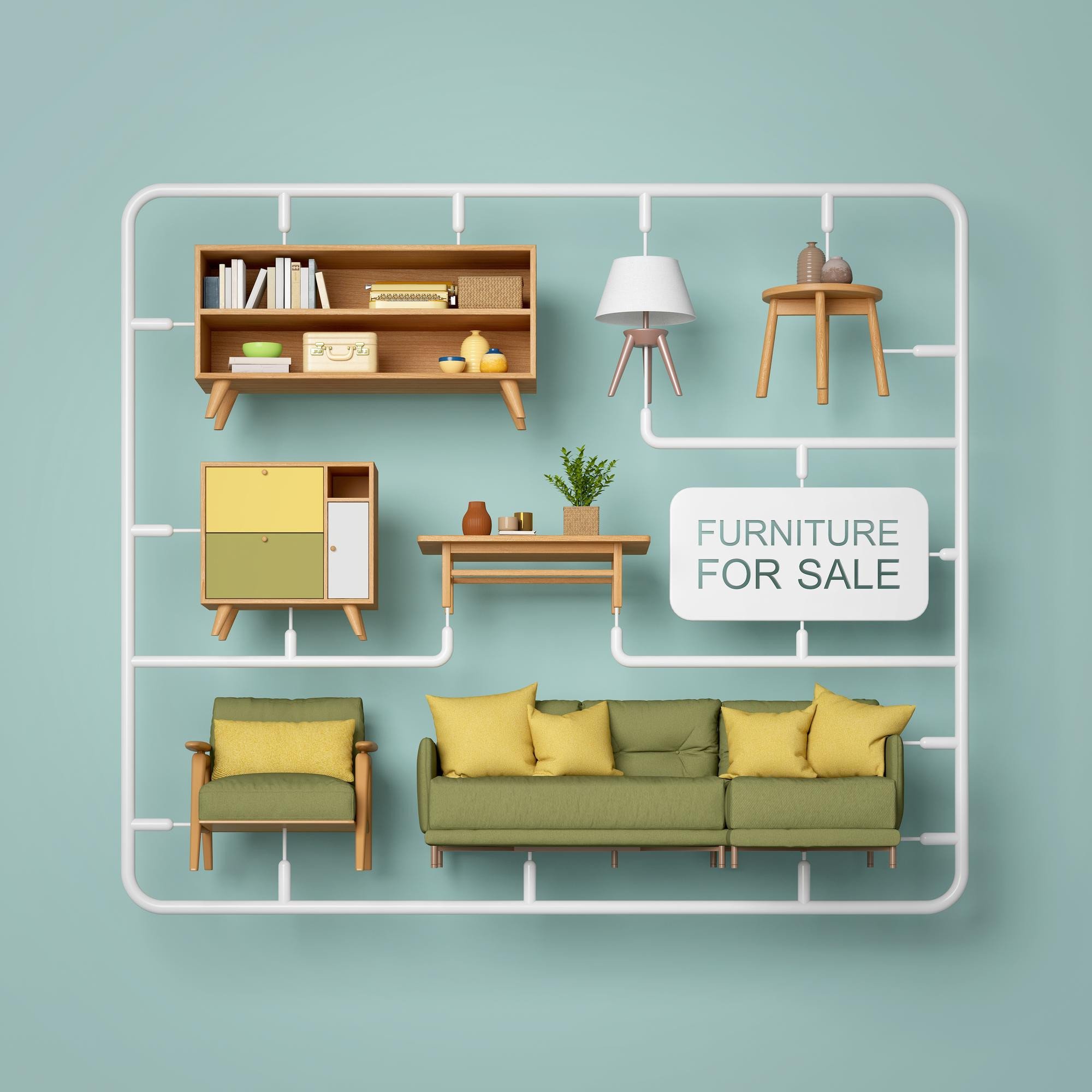 What are examples of the best marketplaces for selling furniture?
The best marketplace for selling furniture will depend on your specific needs and its type. Consider your target audience, the level of competition, and the fees associated with each platform before making a decision. There are several popular online marketplaces for selling furniture, each with its own unique features and benefits. Here are a few of the most popular options:

Etsy: Etsy is a popular online marketplace known for handmade, vintage, and unique items. If you are selling vintage or custom furniture, Etsy could be a good platform.
Facebook Marketplace: Facebook Marketplace is a great option for selling furniture locally. You can post pictures of your furniture, set a price, and buyers in your area can message you to arrange a purchase.
eBay: eBay is a popular platform for selling both new and used items, including furniture. It is a highly trafficked site, which can increase your chances of making a sale.
Amazon: Amazon is known for being a platform for new rather than used items. If you are selling new furniture, Amazon could be a way to go.
Chairish: Chairish is a marketplace that focuses on high-end, designer furniture. It is especially ideal for selling high-quality, unique pieces.
Selldone: If you don't want to step into a path full of online furniture selling challenges and obstacles, Selldone is your best bet! Selldone offers convenience to you by providing practical features for a marketplace. Being a multivendor, offering various payment methods, and having an AI-powered chatbot are only a few examples of these features.
What is the margin profit of a marketplace for furniture?
The margin profit of a marketplace for furniture can vary widely depending on several factors, including the size of the marketplace, the types of furniture being sold, the level of competition, and the pricing strategies employed by the marketplace.

In general, marketplaces for furniture make money by taking a percentage of each sale made on their platform. This percentage, or commission rate, can vary from around 5% to 30% or more, depending on the marketplace and the specific product category.

Additionally, some marketplaces may charge fees for other services, such as listing fees, advertising fees, or payment processing fees, which can also impact the overall margin profit of the marketplace.

What is the biggest challenge of creating a marketplace for furniture products?
Creating and running a marketplace for furniture products comes with various challenges, but one of the biggest challenges is managing the supply chain effectively. Furniture products can be heavy, bulky, and fragile; shipping them can be expensive and complicated. Here are some other specific challenges related to managing the supply chain:

Logistics: Furniture items often require specialized logistics, such as assembly, white-glove delivery, and installation. Managing these logistics can be complex, especially if you're working with multiple suppliers.
Quality control: Furniture is a high-value item, and customers expect a certain level of quality. Ensuring the products meet quality standards can be challenging when working with multiple suppliers.
Inventory management: Furniture products can take up a lot of space and may move slowly, making inventory management challenging. Managing inventory requires predicting demand, coordinating with suppliers, and optimizing warehouse space.
Shipping costs: Shipping furniture products can be expensive, especially for larger items that require specialized handling. Managing shipping costs is crucial to keep prices competitive while still making a profit.
Returns and damages: Furniture products can be susceptible to damage during shipping, and returns can be costly. Managing returns and damages effectively requires clear policies and processes, as well as coordination with suppliers and logistics partners.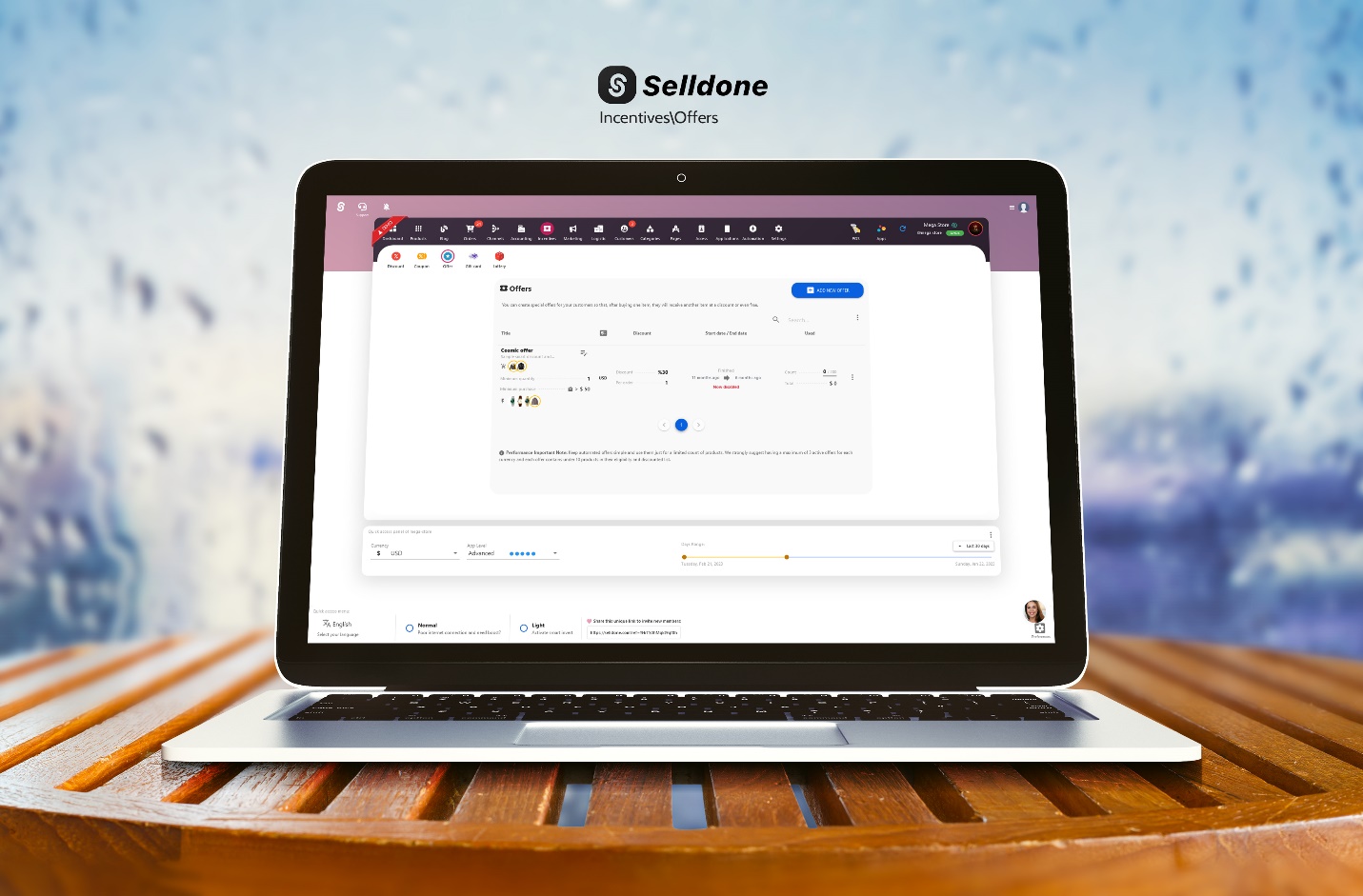 What are some free ways of advertising online for marketplace owners?
There are several ways to advertise your marketplace online for free. Here are some suggestions:

Social Media: One of the most effective ways to advertise your marketplace is by utilizing social media platforms like Facebook, Instagram, Twitter, LinkedIn, and others. You can create business pages or accounts on these platforms, regularly share engaging content, and connect with your potential audience by joining relevant groups or communities.
Content Marketing: Creating valuable and informative content that can educate your potential audience is a great way to drive traffic to your marketplace. You can create blog posts, videos, infographics, and other forms of content that relate to your marketplace and then promote them on social media and other relevant online platforms.
Email Marketing: Email marketing is a cost-effective way to promote your marketplace to potential customers. You can start building an email list by offering a free resource, such as an e-book or a discount code for your marketplace, and then send regular newsletters or promotional emails to your subscribers.
Search Engine Optimization (SEO): Optimizing your marketplace's website for search engines is another great way to drive traffic to your website. This involves optimizing your website's content, meta tags, and other factors that can help your website rank higher on search engine results pages.
Influencer Marketing: Partnering with relevant influencers or bloggers who can promote your marketplace to their followers can be an effective way to reach a wider audience. This can be done through guest blogging, sponsored posts, or other forms of collaboration.
These are just a few ways to promote your marketplace online for free. The key is to be consistent, provide value, and engage with your audience regularly. You may also find the article on Forbes about the best practices for creating marketplaces helpful.

How to find vendors and what to look for in them?
Finding vendors for your marketplace can involve a number of strategies and considerations. Here are some steps to take and factors to consider when looking for and evaluating potential vendors.

Determine your marketplace needs
Before you start looking for vendors, it's important to understand your marketplace's needs. What types of products or services will you offer? What are your target customers? What are your marketplace's unique selling points?

Research potential vendors
You can search for potential vendors online, attend trade shows, or reach out to industry associations to gather a list of potential vendors. Look for vendors with a proven track record of providing quality products or services, and those that are aligned with your marketplace's values and mission.

Evaluate vendor reputation
Research each vendor's reputation by reading online reviews, checking their Better Business Bureau rating, and asking for references from other businesses they've worked with. A vendor's reputation can have a big impact on your own marketplace's reputation, so it's important to vet potential vendors carefully.

Assess vendor capabilities
Consider each vendor's capabilities and whether they align with your marketplace's needs. This may include their production capacity, ability to deliver on time, and ability to meet your quality standards.

Consider vendor pricing
Cost is an important factor when choosing vendors, but it's not the only factor. You'll need to evaluate the vendor's pricing in relation to the quality of their products or services, as well as their reputation and capabilities.

Communicate with vendors
Once you've narrowed down your list of potential vendors, it's important to communicate with them directly. This will give you an opportunity to discuss your marketplace's needs and gauge their interest in working with you. It's also a good time to ask any questions you may have about their products, services, or capabilities.

Establish a contract
If you decide to work with a particular vendor, it's important to establish a contract that outlines the terms of your agreement. This should include details such as payment terms, delivery schedules, and quality standards.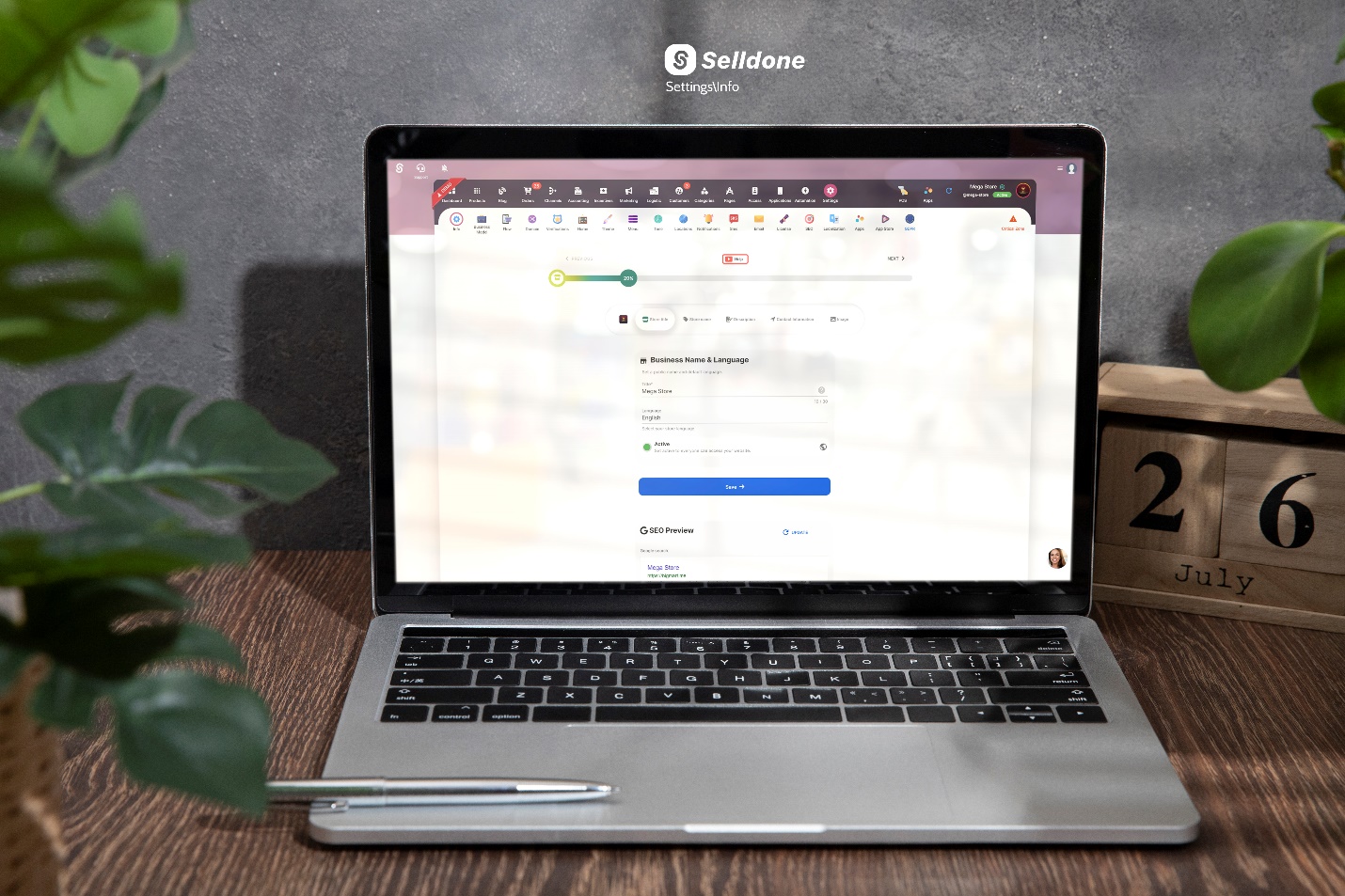 What are the biggest risks of selling furniture in your marketplace?
Selling furniture in a marketplace can be a lucrative business opportunity, but it's important to be aware of the potential risks and take steps to mitigate them. By carefully managing your logistics, quality control, pricing, inventory, and safety, you can help ensure the success of your furniture marketplace. Selling furniture in a marketplace can be a great business opportunity, but like any business, it comes with its own set of risks.

What is the return policy for marketplaces?
Marketplaces often have their own return policies that sellers are required to adhere to. These policies may vary from marketplace to marketplace. But they typically include guidelines regarding the time frame in which returns can be made, the condition in which returned items must be in, and any fees or penalties associated with returns.

Many marketplaces allow buyers to return items within a certain time frame, usually 30 days or less, and may require that the items be in their original packaging and unused. Some marketplaces may also allow returns for items that have been used, but may charge a restocking fee or require that the seller provide a partial refund.

Marketplaces may also have different policies for returning certain types of items, such as electronics or clothing, and may require that the items be returned in a specific way, such as with the original tags still attached or in the original packaging.

It is important to review the specific return policies of the marketplace you are using and to check with the individual seller to understand their own return policies. This can help ensure that you are aware of any fees or penalties associated with returns and that you understand how to properly return an item.

How to support customers after their purchase from your furniture marketplace?
providing excellent customer support after a purchase is essential for building customer loyalty and promoting repeat business. Here are some tips for supporting customers after they make a purchase from your furniture marketplace:

Provide clear and helpful communication
Be proactive in communicating with customers after their purchase. This might include sending an order confirmation email, tracking information, and delivery updates. Make sure to provide clear and concise information, and be responsive to any questions or concerns the customer may have.

Offer installation and assembly support
If your furniture requires installation or assembly, consider offering support to customers to help them set up their new purchase. This might include providing detailed instructions, video tutorials, or even offering installation services for an additional fee.

Provide warranty and repair support
If your furniture comes with a warranty, make sure that customers are aware of the terms and how to make a claim. Provide clear instructions on how to request repairs or replacements, and be responsive to any warranty claims that customers make.

Follow up after delivery
After the customer has received their purchase, follow up with them to ensure that they are satisfied with their purchase and to address any issues that may have arisen. This can help to build customer loyalty and promote positive reviews and referrals.

Continuously improve
Finally, use customer feedback to continuously improve your support services. This might include making changes to your website, policies, or procedures based on customer feedback and industry best practices.

What to do if a customer is not happy with the service in your furniture marketplace?
If a customer is not happy with the service in your furniture marketplace, it is important to take prompt and effective action to address their concerns. Here are some steps you can take:

Listen to the customer: Start by listening to the customer's concerns and empathizing with their situation. This can help to build trust and rapport and make the customer feel heard.
Apologize and offer a solution: Apologize for any inconvenience or frustration the customer has experienced, and offer a solution that addresses their concerns. This might include a refund, exchange, or other compensation.
Follow up: After you have resolved the customer's issue, follow up with them to ensure that they are satisfied with the solution. This can help to build goodwill and show the customer that you value their business.
Analyze the problem: Take some time to analyze the problem and identify the root cause. This can help you to identify any systemic issues in your marketplace and take steps to prevent similar issues from occurring in the future.
Continuously improve: Finally, use customer feedback to continuously improve your marketplace and provide better service to your customers. This can include making changes to your website, policies, or procedures based on customer feedback and industry best practices.
By taking these steps, you can show your customers that you care about their satisfaction and are committed to providing high-quality service in your furniture marketplace.

How does Selldone make it easy to build a marketplace for furniture?
Selldone's platform provides a comprehensive set of tools and features. These features help you efficiently manage your marketplace for furniture products, from product listings to payment processing and delivery logistics.

Multi-vendor support
Selldone supports multiple vendors. So, you can invite furniture sellers to join your marketplace and sell their products alongside your own. Selldone provides a unified dashboard to manage multiple vendors, their products, orders, and sales.

Product management
Selldone's product management system allows you to upload and manage your furniture products efficiently. You can manage product details, images, pricing, and inventory levels.

Order management

Selldone's order management system allows you to process and manage orders quickly and easily. You can track orders, view shipping details, and manage returns.

Shipping and logistics
Selldone provides integrated shipping options that allow you to manage the delivery of your furniture products to customers easily. In addition, Selldone integrates with major shipping carriers to provide real-time shipping rates and tracking information.

Payment processing
Selldone offers secure payment processing options that allow you to easily accept customer payments. You can accept credit cards, PayPal, and cash on delivery payments.

Chatbot support
Selldone's AI-powered chatbot can assist customers in finding the right furniture products based on their preferences. The chatbot provides personalized product recommendations and helps customers make purchases.

There are much more options and features to learn about Selldone. Therefore, you can check out this article to
learn every little bit about creating a marketplace in Selldone
.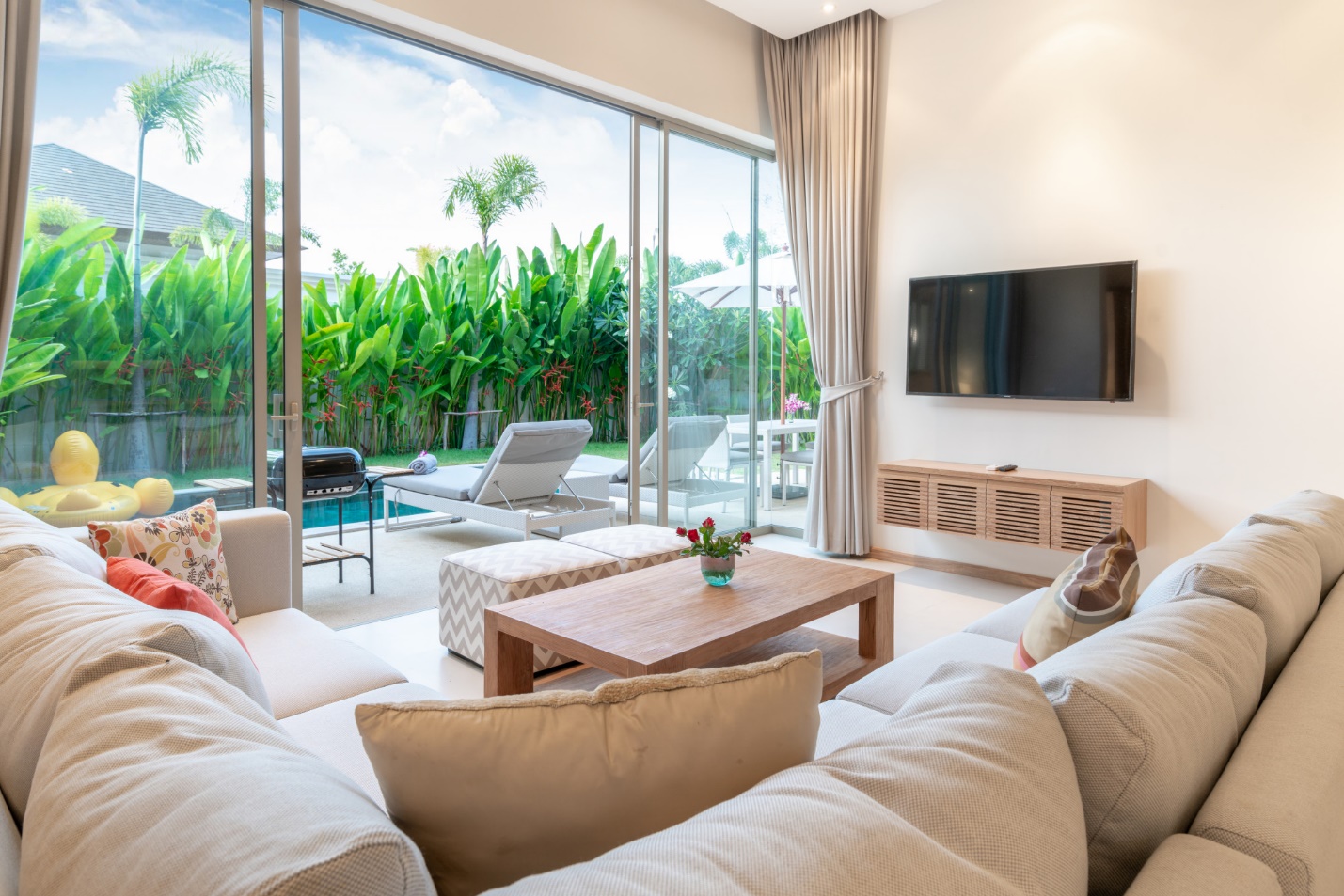 What do you need to know about the sales regulation of selling furniture online in Europe?
The sales regulation for selling furniture online in Europe is governed by a combination of European Union (EU) directives and national laws. The following is a brief overview of some of the key regulations that apply to furniture sales in the EU:

Consumer Rights Directive: This directive, adopted in 2011, establishes minimum standards for consumer protection in the EU. It requires that online sellers provide clear information about the products they sell, including the price, delivery costs, and any applicable taxes.
Distance Selling Directive: This directive, which has been in place since 2000, sets out rules for selling products and services online. It requires that online sellers provide consumers with certain information before they make a purchase, such as the identity of the seller, the main characteristics of the product, and the total price.
Product Liability Directive: This directive establishes the liability of manufacturers, importers, and distributors for defective products. Online sellers are considered to be distributors and may be held liable for any defects in the products they sell.
General Data Protection Regulation (GDPR): This regulation, adopted in 2016, governs the processing of personal data in the EU. Online sellers must comply with the GDPR when collecting, processing, and storing personal data about their customers.
In addition to these regulations, there may be specific national laws that apply to the sale of furniture online. For example, some countries may require that certain types of furniture meet specific safety standards or be labeled with certain information.

It is important for online sellers of furniture in Europe to be aware of these regulations and to comply with them in order to avoid fines or legal action.

What do our customers say about us?
Here are a few reviews of Selldone customers on G2 website:
It is the future of ecommerce, honestly. They have Augmented Reality features that the markets not ready for YET. Selldone is an exceptional e-commerce platform that offers a comprehensive set of features and tools designed to help businesses sell their products online. The platform is intuitive and easy to navigate, and offers a range of customization options to help businesses create a unique online store. One of the things that truly sets Selldone apart is the warmth and dedication of the team, particularly Alireza Shirdel himself. He truly treats customers like family and it is amazing to see. With such a strong emphasis on customer satisfaction, it's no wonder Selldone is destined for great success. Another key benefit of Selldone is its flexibility. Whether you're an established business looking to expand your online presence or a new entrepreneur just starting out, Selldone offers the scalability and versatility to support your business at any stage of growth. Additionally, Selldone offers a wide range of integrations and add-ons, allowing businesses to connect their store with the tools and services they need to run their business efficiently and effectively. Overall, Selldone is an outstanding e-commerce platform that offers everything a business needs to sell their products online. With the care and dedication of the team, led by Alireza Shirdel, it's easy to see why Selldone is a top choice for businesses of all sizes.
Sunny Banger - marketing consultant at Afterglow Agency

The absolute stand-out features of this product for me are:
- Overall detail to every aspect of the system.
- Business models for your store: Normal/Regular store, Dropshipping (using their OS connect system - Printful is currently beautifully and painlessly integrated), Franchise/Affiliate, Marketplace, Dropshipping Supplier.
- The setup is detailed but with many beautiful flow diagrams showing how aspects are connected (such as checkout flow) and the impact the features have on each other.
- Ability to choose your home page (it can be a landing page, store front, community, blog, hyper, avocado) giving you ultimate control on how your business looks from the outset.
- The variety of products (and it's fulfilment type). They are physical, virtual, file, service, POS(!), avocado & hyper, giving you the ability to offer just about any kind of product including bookings and appointment.
and ***many, many*** more features.

Paul Williams - an entrepreneur and musician
Make Your Business Online By The Best No—Code & No—Plugin Solution In The Market.
30 Day Money-Back Guarantee
Say goodbye to your low online sales rate!
How do I start my own furniture marketplace?
Starting a furniture marketplace requires creating a website or app that allows buyers and sellers to connect. You will need to determine what type of furniture you want to sell, decide on the business model (such as commission-based or listing fees), and build the platform.
What legal requirements do I need to consider when starting a furniture marketplace?
There may be legal requirements that you need to consider when starting a furniture marketplace, such as business registration, tax obligations, and compliance with consumer protection laws. You may also need to establish terms and conditions for the platform and ensure that users agree to these before using the service.
How do I attract buyers and sellers to my marketplace?
To attract buyers and sellers to your furniture marketplace, you will need to develop a marketing strategy. This may include advertising on social media, partnering with influencers, and building a strong brand identity. You may also want to offer incentives to early adopters, such as discounts or free listings.
How do I ensure the quality of the furniture sold on my platform?
To ensure the quality of the furniture sold on your platform, you may want to establish standards for the products that can be sold. This may include requiring sellers to provide detailed product descriptions and photos, and conducting quality checks on products before they are listed for sale. You may also want to consider establishing a rating system that allows buyers to rate sellers and products.