How to Start my Mountaineering and Climbing Online Business?
About a decade ago, starting some businesses like Mountaineering needed huge capital at first for providing the basic equipment then for renting a building for the Mountaineering company settlement. However, these days, regardless of the products or services anyone has decided to sell, creating online stores can help them to make money even if there are no funding resources or a savvy family to invest in the business at the beginning.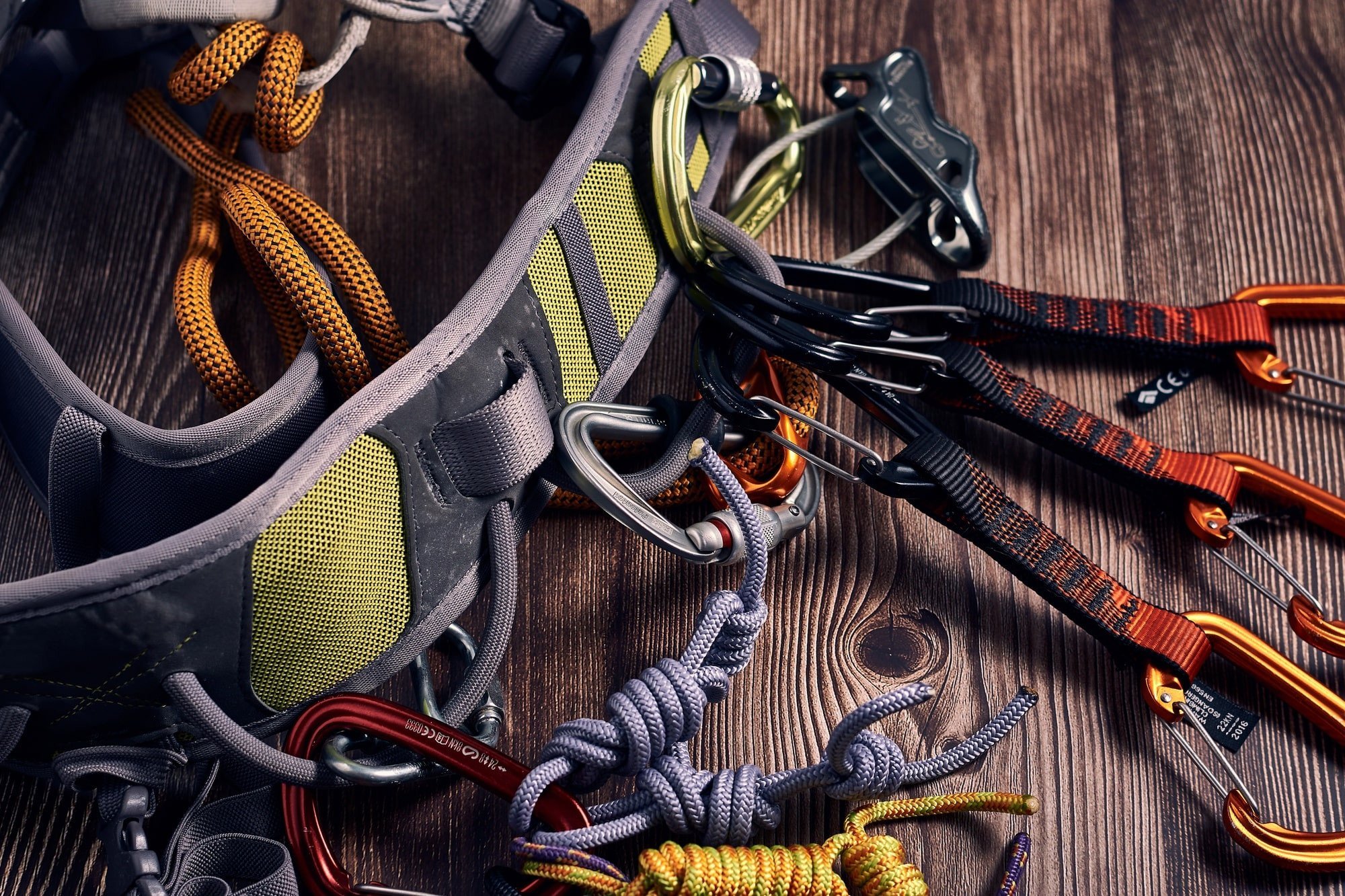 Although it may encourage people to run their Mountaineering online business, keep in mind that entering the eCommerce market has its considerations and barriers. The complete guide, I'm going to share in this post is my experience about running my Mountaineering online business successfully by selling my products and services and also implementing marketing strategies to attract more customers.
Conduct market research and evaluate the key players in the Mountaineering Business
As the first step, to have better insight into the market and my competitors, I conducted full research to find the business leaders and review their websites.
Top 4 creative and success Mountaineering online businesses on social networks
Colorado Mountain School offers introduction courses for improving climbing skills. This company works with professional and skilled climbers ready to teach the basic skills of climbing such as belaying, using a mountaineering ax, and traveling over a mixed terrain of snow and ice.
The most important features Colorado Mountain School mentioned in its course pages:
The place
Duration
Cost
Description
Equipment lists
Real pictures from the training courses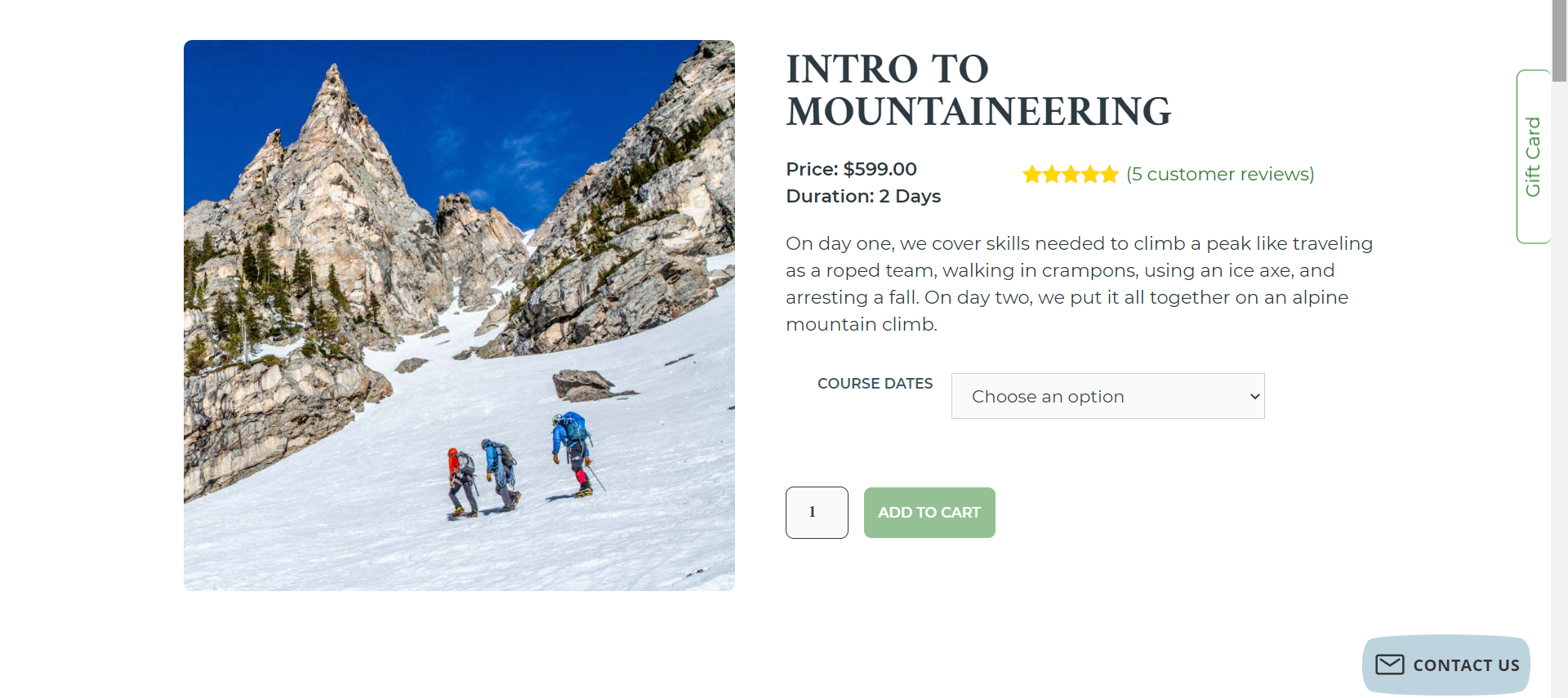 Founded in 2004, Alpenglow Expeditions has a long history of training climbers to climb big mountains. A complete calendar with the courses held by this training school is available on the website to make the visitors find their favorite courses much easier.
On the course page, the below information is provided:
Natural pictures from mountains.
Couse description.
Course duration.
Exact days of a training course on the calendar.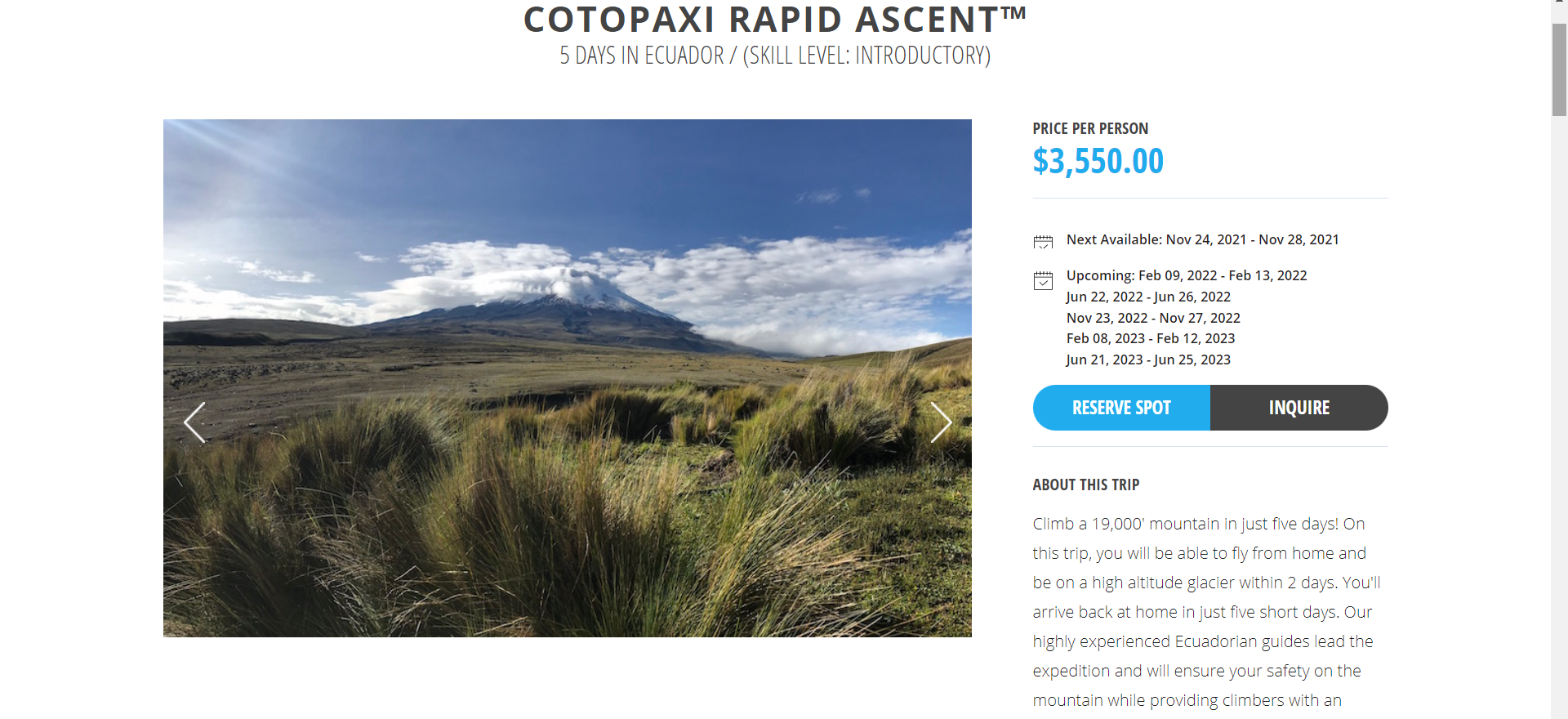 Bergfreunde is selling Mountaineering accessories from Mountain Equipment brand which is a first-class manufacturer in this field. As most professional athletes especially Everest expeditors, this is a great opportunity for this website to sell the very popular functional clothing and mountaineering equipment made by this brand.
Here is how the product page of this website looks like: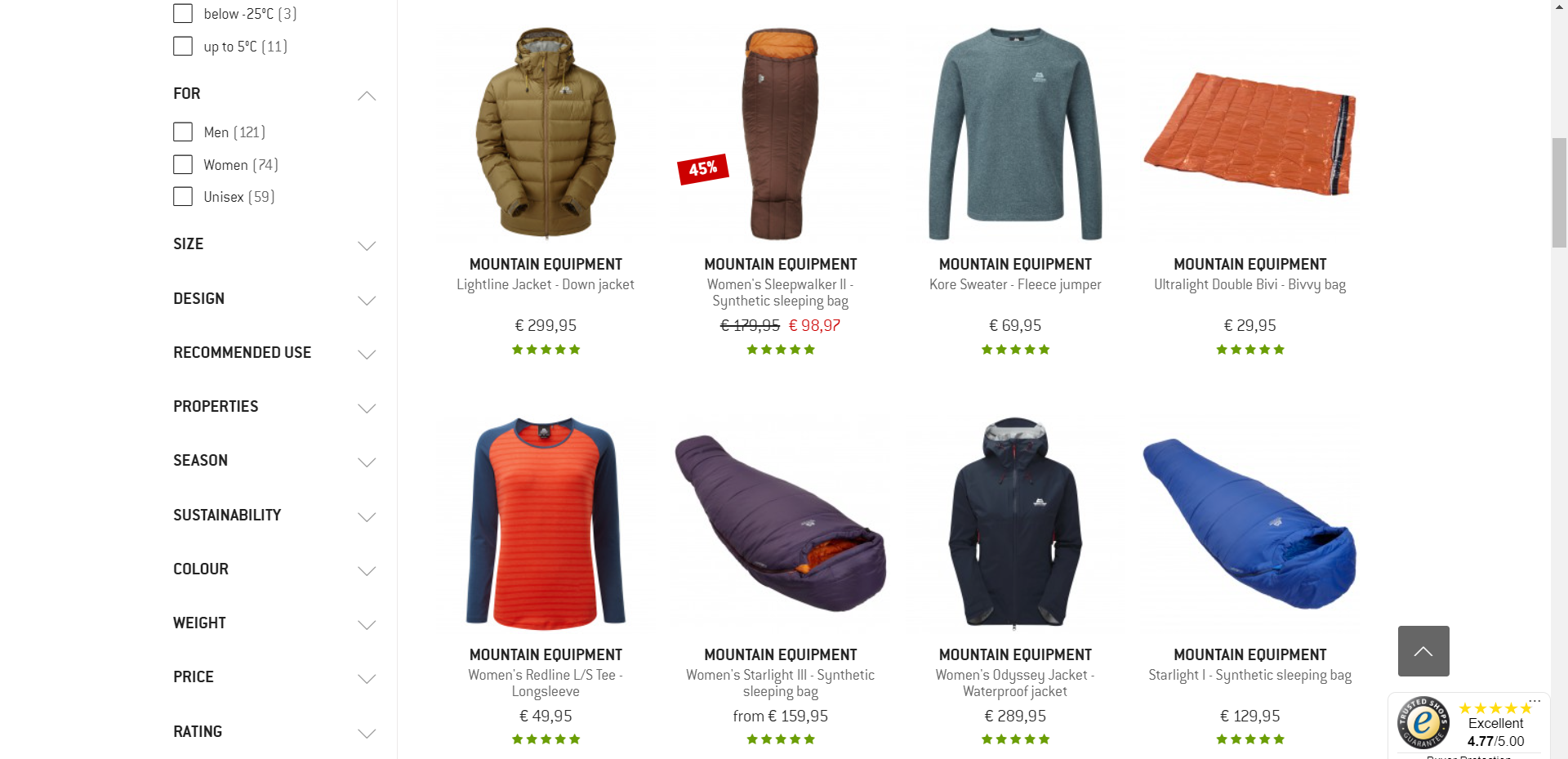 Sport Conrad developed the Mountaineering online business based on selling high-quality and functional mountaineering equipment highly appreciated by the German Alpine Club (DAV).
The simple but attractive landing page of this website involved everything a visitor may looking for, including:
A short description about the brand
A list of products with their prices
The categories of products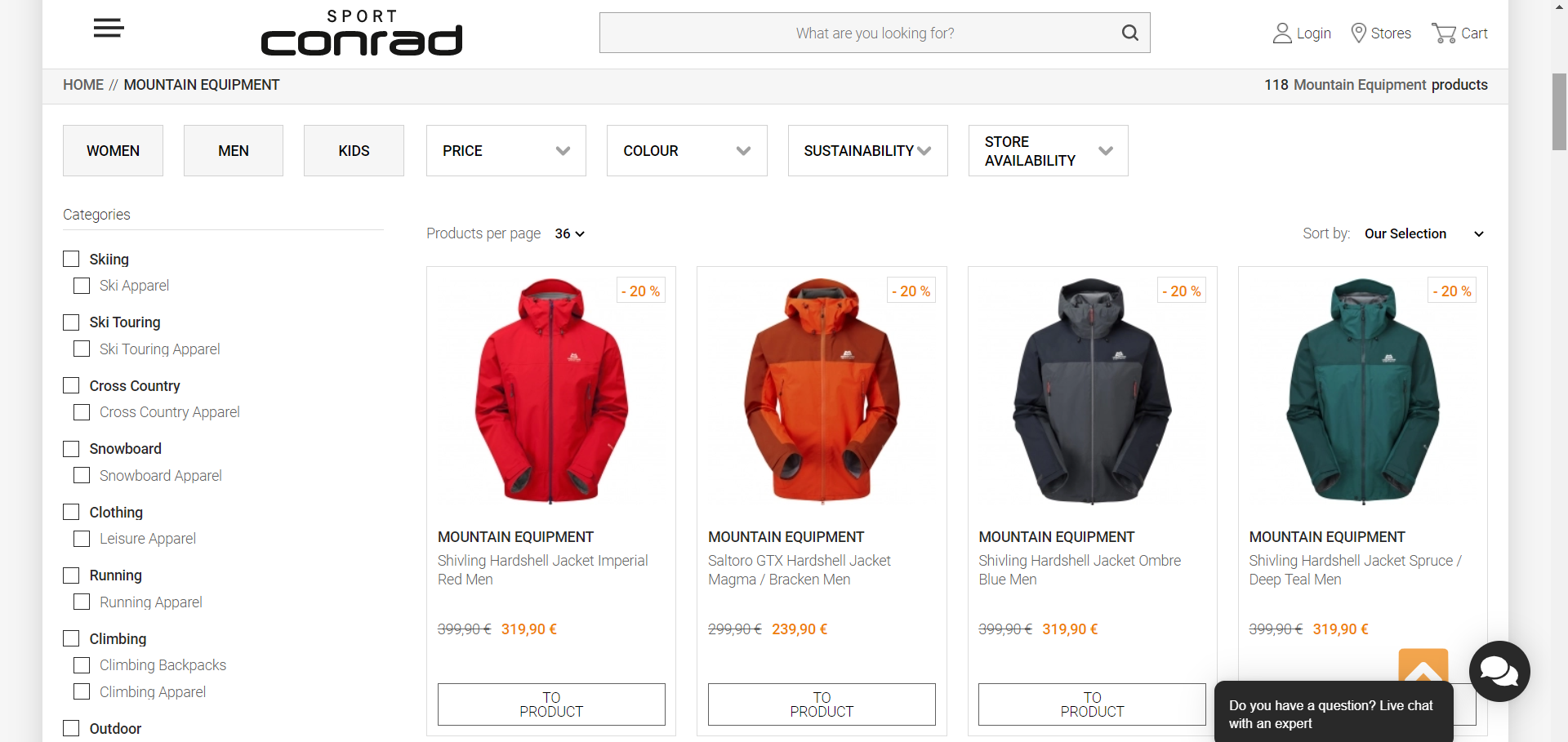 I tried to take a clue about what are the most important things that must be added or displayed on my website by conducting market research. I have also performed more local researches to find more details regarding my local competitors and other Mountaineering online businesses providing services in my state and country.
Who are the customers of mountaineering online businesses?
The ultimate purpose of any online business is to attract potential customers to its website and offer them the right products or services based on their needs to encourage them to place an order.
It was not hard for me to recognize that the target audiences of my Mountaineering online business are young people and athletes who love adventure in nature.
However, by conducting a local survey, I realized that:
Women are more interested in ordering equipment from online shops.
The most likely visitors of my store are young people 18-34 years old.
Some potential customers are looking for second-hand Mountaineering equipment.
These insights helped me to design my shop following the customer's taste.
Source the most profitable products and services to sell online
With no doubt, the purpose of starting a Mountaineering online business is to sell some products or services. By conducting market research, I have already understood what types of products or services are good to offer on my website.
Then it was the time to source the most profitable Products and decide about how to provide them for my business.

I found out that generally, there are two ways for supplying products/ services:
Sell my own products/ Services
It means either I must be a Mountaineering equipment manufacturer or work as a professional climber. If I was a manufacturer, I could easily sell the products made by my factory directly to the customers on the online store.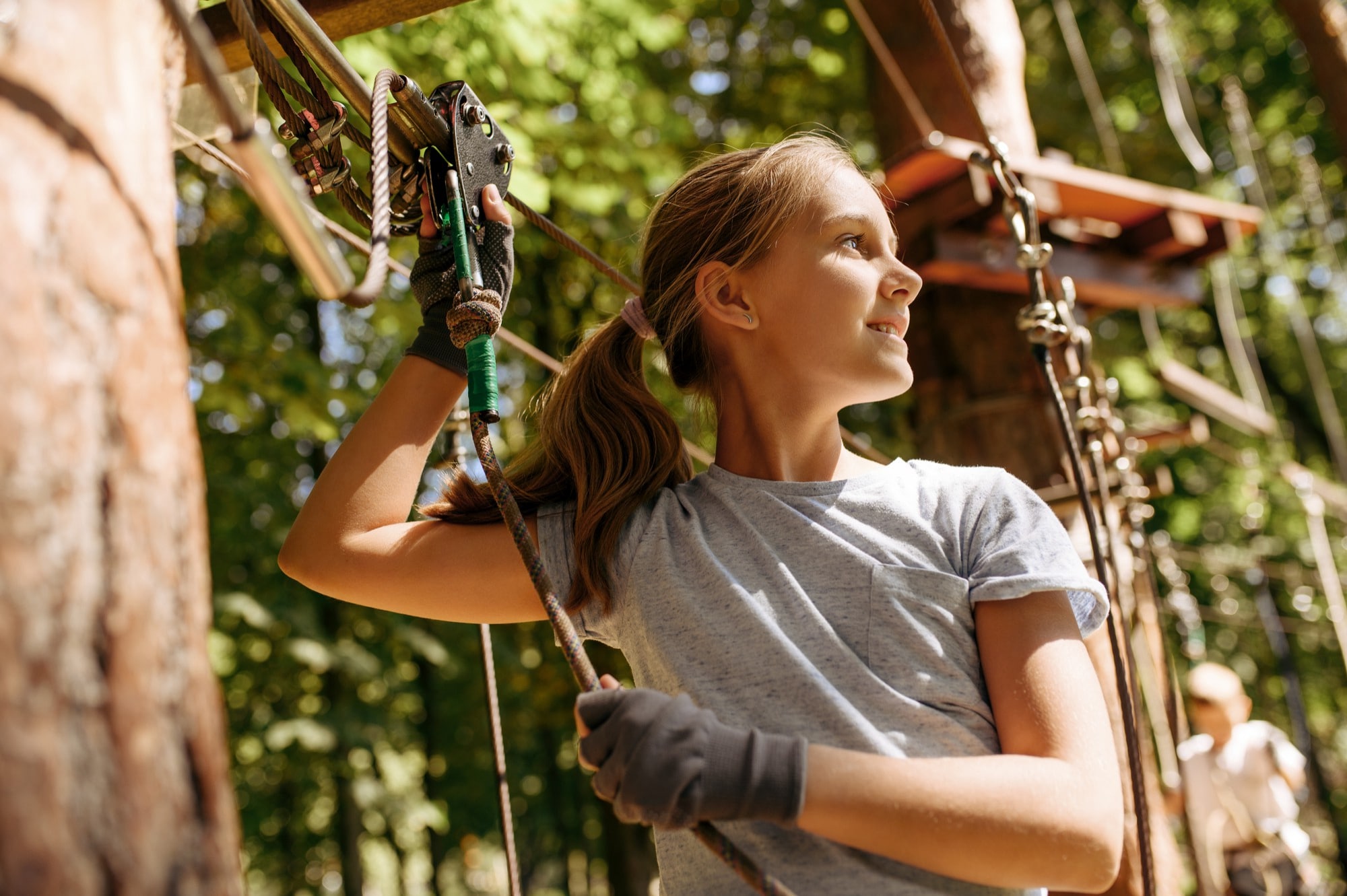 As a professional climber, I could offer training courses and try to find beginners who are willing to climb mountains on their vacations.
Sell products/services of other manufacturers/climbers
When I recognized that I had no experience in holding training courses on my own, decided to start building a mountaineering online business either by cooperating with some professional athletes to hold my courses or by supplying mountaineering equipment from other manufacturers. To sell the products made by others, I needed to work with a dropshipper as a dealer or a wholesaler to curate its mountaineering products on my online shop.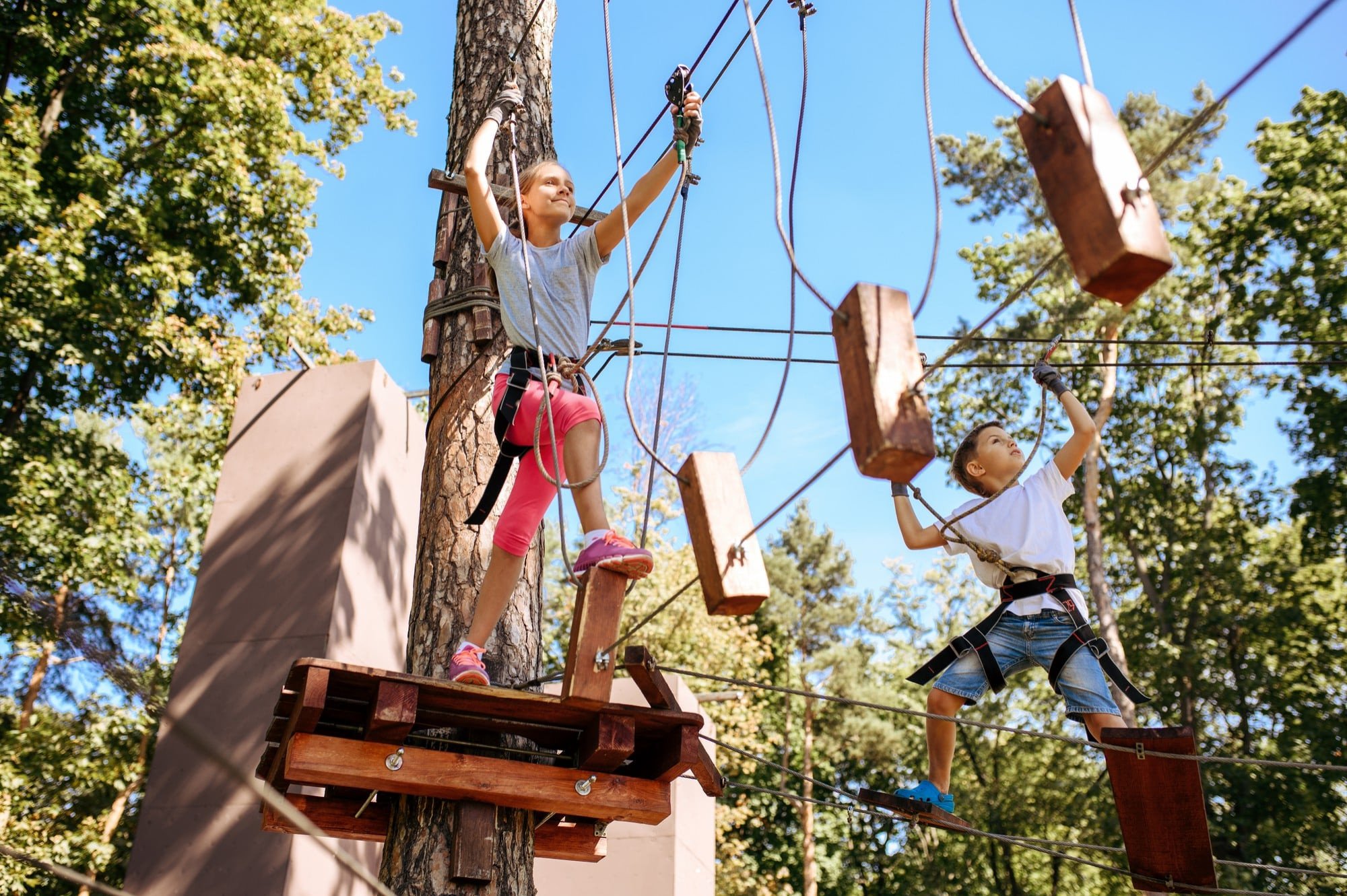 Deciding about purchasing then selling which products is profitable on my online shop, I had to exactly evaluate the market demands and the profit earned in the long term. I completely understood that purchasing the wrong products can put my online business at risk. So, I consulted with some experts in this niche. Finally, I made up my mind and signed a contract with a dropshipper.
Decide about your business structure
A business structure is a way of exhibiting products to the customers and communicate with them.
Overly, there are two types of business structure:
Online business
In this type of business structure, there is no physical place like an organization or a building. Instead, everything is going online. The process of online businesses is:
Customers visit the website and choose their preferred products by observing the product pictures and reviewing the description.
They place an order online to receive some products or services from the online store.
They can pay through an online payment gateway.
The store manager will arrange shipment and delivery.
In case of any problem, customers can get in touch with the business owner via the contact information provided on the website.
Offline businesses
The process of offline businesses is more similar to the traditional ones which are:
Customers visit the physical shop or company.
They talk face to face with the seller to be informed about the products or services offered in the business.
They can pay in cash and receive their products.
Although it seems building an online store cannot help this type of business structure, in my research for finding an eCommerce platform to design my online store, I recognize that the new technologies like Selldone POS are available in the online market can make everything easier in this process.
Let's go further and review the details needed for running an online Mountaineering business.
How much does it cost realistically to start a Mountaineering Online Business?
Different factors affect the cost of running an online business. To figure out the realistic cost of running my Mountaineering online businesses, I've listed all of them as below:
Purchasing Mountaineering equipment from drop-shippers.
Hiring some professional climbers to hold training courses.
Buying a domain.
Designing an eCommerce website.
Implementing marketing and advertisements.
At first, I was about to be disappointed when I thought I had to pay for all of the above-mentioned factors. However, consulting with some other store owners helped me to came up with some innovative ideas to lower the cost of running my Mountaineering online business.
new ideas to make my mountaineering online business unique in the crowded market
My innovative ideas not only helped me to run my Mountaineering online store at a lower cost but also, made my online business unique in the crowded market.
Here are my magic ideas:
Selling second-hand mountaineering equipment
I decided to sell second-hand mountaineering equipment in my online store. There was no online store like this in the local market near me. So, on one hand, I could pay less to buy goods for my online shop and on the other hand, it could grab the attention of a lot of potential customers looking for this second-hand equipment which was a great opportunity for me to grow my online business.
Cooperation with professional athletes as my partners
To eliminate the cost of hiring professional athletes, I offered them to cooperate with my online business as a partner which means when customers place an order for participation in the Mountaineering courses, I just received only a few percent commission and pay the rest to the professional climbers.
Designing eCommerce website
Thanks to getting familiar with Selldone, there was no need to pay for hiring a web designer or store manager to create my online store and handle my products. By getting help from the tools and features in this eCommerce platform, I could run my Mountaineering online shop with the minimum amount possible.
Start building my online store in 5 simple steps
In the online business, the physical location of a brick-and-mortar company is replaced with the website, so, I found out that for running a successful Mountaineering online business, it is necessary to put as much effort as I can to build a professional, customer-friendly, eye-catching and effective website.
Then I figure out before starting to create and design my website, it is essential to pick a name and purchase a domain based on it. Domain, Name, and Branding!

How To select a name for my Mountaineering Online Business brand?
Now that I decided to start my Mountaineering business, the next decision was choosing a startup name reflective of my brand or products. It was not an easy task, especially with the pressure of making it unique, while also developing the rest of my business from scratch. However, to keep my finger on the pulse, I tried to come up with a perfect name to match my business idea by considering the below points:
Pick a memorable name
It was so important for me to ensure my customers can recall my online store name as it has a great impact on all marketing funnels from attracting new customers to bringing back loyal ones.
Branding
I knew that over time it is not possible to change the name of my business. So, It was the only chance I had to decide for developing my brand down the road. I must choose a name that could work for my online business with a long-term vision.
Recognizable
Customers just remember the name of brands that are simple and Recognizable. As I was going to start my marketing and advertisements, it was crucial to pick a name related to my business which was an indicator of what I was offering in my store.
Uniqueness
The name of my business was an essential factor to make my business unique among the other competitors. So, I tried to pick a name which not similar to the other stores in my niche.
Availability
I needed to match my brand name with the domain name of my online store. So, before picking a name for my business, I checked its availability to be purchased as a domain name.
When those tasks were done, I followed the below 5 simple steps to run my Mountaineering online shop:
1. Choose an eCommerce platform.
There are several eCommerce platforms like Shopify, BigCommerce, WooCommerce, etc. helping beginners to create the Mountaineering online store. However, by conducting some researches and comparing their pros and cons, I finally figure out that Selldone is a good choice if I want to run my business quickly with the minimum price.
As Selldone provided all necessary features required for building an online shop, I enjoyed working with its tools and options for designing a landing page and arranging my product pages.
When I wanted to create my online shop with Selldone, at first it was important to compare the pricing plans of all available ecommerce platforms and review their features.
The most important reason I chose Selldone over other platforms was the affordable pricing plans it offered based on my budget.
Finally, I concluded that with a limited budget, a Startup plan is the best option as it provides a 1Gb host and lets me add Unlimited products to my Mountaineering online store.
Click to review other pricing plans of Selldone.

2. Add your products
After purchasing a plan that suits my needs, it was time to add my products or services to Selldone. As I mentioned earlier, for creating a mountaineering online business, there are two types of products:
Physical products: Mountaineering clothes and accessories
Virtual products: Climb training courses
I completely knew that the way I am introducing my products or services has the most important effect on the visitors, this is the only chance I have to turn the potential visitors into real customers.
So, I tried the below tips and tricks to make my products grab the attention of customers:
Take shining and eye-catching images from my products
To take eye-catching pictures from my products, there was no need to invest in purchasing a professional camera. I easily find a location in my home with a white wall in the background. Put the products in the right place and tried to take a sharp picture with my mobile phone camera.
Then I edited the picture with some image editors like Photoshop to crop the unnecessary parts and add my logo in the corner.
I also recognized that it is important to take at least 4 pictures for each product and try to customize them in which customers can find exactly what they are looking for in the pictures.
write a good description for my Mountaineering products or services
To write a perfect description for my Mountaineering products or services, there was only one golden rule. Think of me as a seller in a physical shop who is describing the features and advantages of a product to a potential customer trying to convince him/her to purchase it.
By keeping in mind that visitors have no patience for reading a full article about the properties of my products they want to find what they need in one glance, on one hand, I had to mention every single detail that a visitor needs to know before purchasing a product and on the other hand, I had to try to write the description as shortest as possible.
3. Add shipping and payment methods
To make an online purchase possible for my customers, I needed to add one or more secure payment gateways and let them pay the cost of products or services by their credit cards.
Fortunately, the most popular online gateways like PayPal were available in Selldone, so, after creating an account in my preferred gateway, I could simply integrate it in my online shop with just a few clicks.
In the end, in the case of selling physical products, I needed to specify the shipping methods to ensure that all the products were delivered to my customers, on time.
There are different shipping strategies including:
In-store pickup
LTL freight carriers
Same-day or next-day delivery
Free shipping
I also added some training courses as virtual products in the previous step, however, there was no need to add a shipping method for them.
4. Improve SEO
There is no benefit in an online store when no visitors know about it. That's why improving the SEO of my e-commerce store was of great importance to attract more visitors. By publishing relevant content about mountaineering and climbing in the blog, picking the right keywords, and following the Auto SEO engines of Selldone offered, I could easily improve the SEO of my online shop.

Since, I'm at the beginning of running my business, increasing the number of visitors takes time and I cannot expect to have a huge number of visitors during one month. I must be patient with it and don't give up. I'm sure by publishing relevant content and implementing proper advertisement and marketing strategies, my mountaineering online business will reach a high level after 4 to 6 months.

Grow your Mountaineering online business by implementing well-developed marketing strategies
Once everything is set up, I decided to grow my Mountaineering online business by implementing well-developed marketing strategies as following:
Advertisement in the local market
There were some local markets that I found by searching on google. In those markets, I could put a QR code from my products and add a short description of them.
Participating in the local markets is usually free, I just need to pay them a fee after selling my products.
Share my products and services on the social media pages
I have also run a social media page with a huge number of followers, So I've thought it makes sense to share a post about running my online store and ask our followers to visit my mountaineering online business
To make it more attractive, I added promotional plans including offering gifts and discount coupons for a first-time order.
How much money can I make from Mountaineering Online Business?
Earning as much profit as I could from my Mountaineering online business was the ultimate purpose I had in my mind. However, I knew that making money from any online shop depends on the traffic of my website. The more visitors, the greater number of potential customers and the higher sales.
Despite that, it was clear to me that I need to invest in marketing and advertisement for at least 6 months then expect to gain profit from my online shop. However, as the first online store offers training courses with some professional athletes and aimed to sell the second-hand equipment in my city, my shop grabs the attention of many visitors during 4 months and I could make money earlier than I expected.
Wrapping Up: Build a successful Mountaineering Online Business business in the real world
In conclusion, I can say that starting a mountaineering online business was not an overwhelming task but conducting proper market research, choosing the right eCommerce platform, and focusing on driving traffic to the online store need a lot of time and effort to put.
I hope reading this post helping all beginners who want to start running a Mountaineering online business to have better insight into how to run and develop their eCommerce website.