Top 10 Clubhouse Clubs Essential for Business Owners | Marketing, Sales and Growth
What are Clubhouse's most famous clubs?
The Clubhouse may be utilized for SMEs, people, and brands as a marketing tool, and it offers clubs on nearly every topic you can think of. Ten clubs are here to speak about business and other subjects that may be of interest to eCommerce owners. We choose the finest clubs and rooms on marketing, sales, growth, and entrepreneurship to save you time and help you get the most out of Clubhouse. Take advantage of those of interest to you, make new contacts, and expand your knowledge on the audio-based social platform.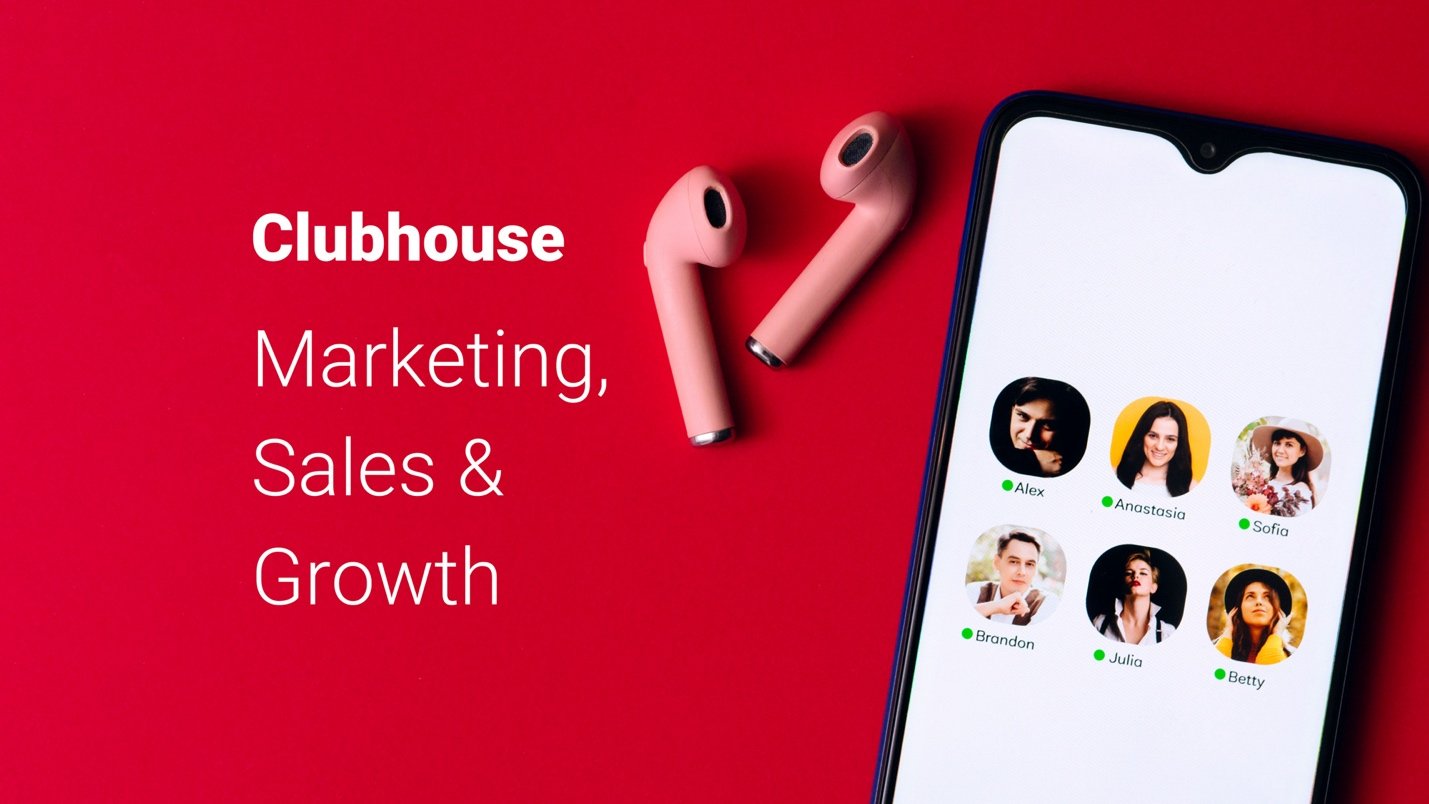 E-commerce essential clubs in Clubhouse
Click on each club and join it in your Clubhouse application directly.
A community dedicated to marketing topics. With over 250,000 followers, It's the most significant marketing community in Clubhouse. It is in the top 7 clubs on Clubhouse!
Topics: Marketing, Growth
Number of members: 280.2K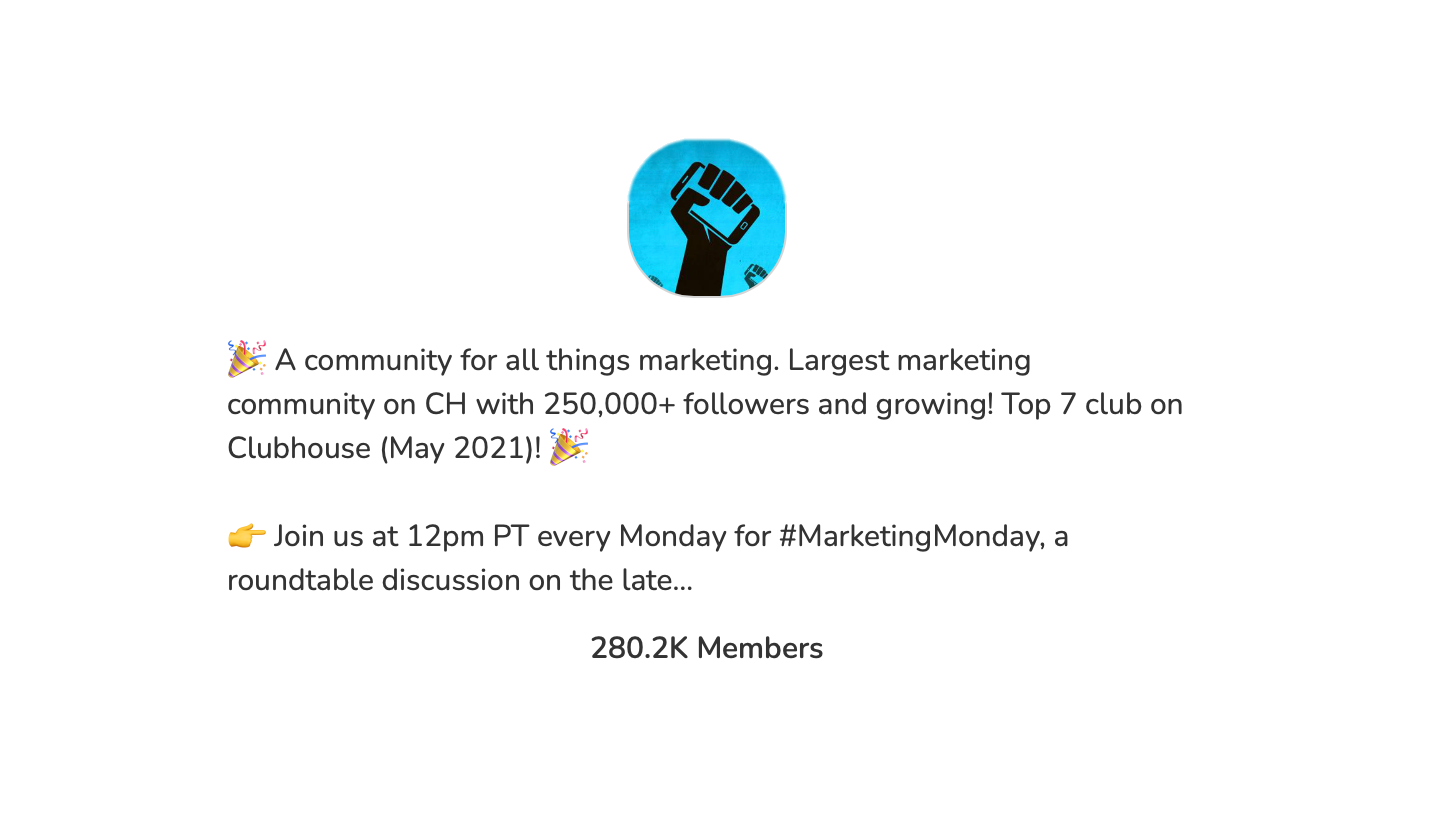 Startup Club is the biggest club on Clubhouse and is used to showcase great startup personalities, debates, and events about startups, startups, founders, entrepreneurs, ...
Topics: Startups, Entrepreneurship
Members: 655.3K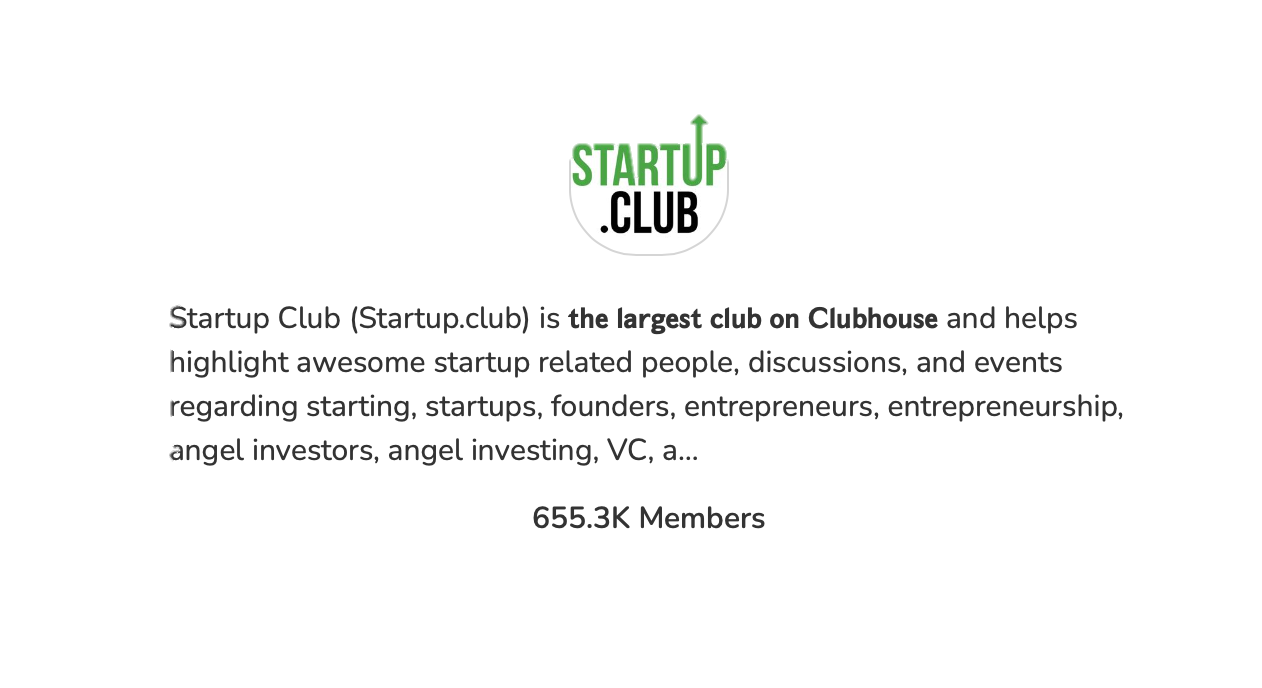 With or without specialized experience, Tech Talks is a network of different people from various backgrounds, sectors, and departmental backgrounds.
Topics: Tech, Tech business
Members: 477.4K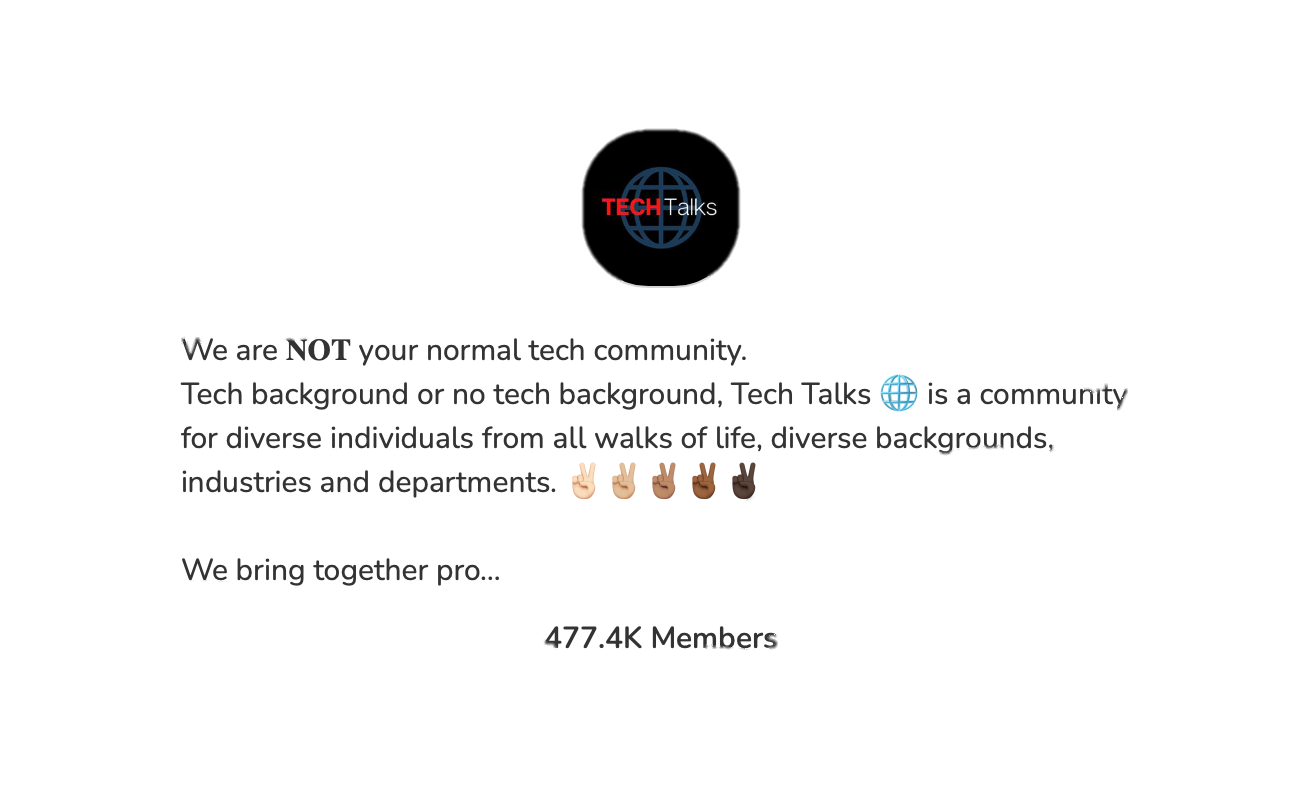 They offer helpful knowledge, practical information, and actionable information to help you decide better. They do neither pump nor sell, but there is no question about it. They are token-agnostic.
Topics: Startups, Tech, Entrepreneurship
Members: 16.4K
5
.
YouTube Marke
t
ing Secrets
A club for discussing YouTube marketing and audience acquisition strategies.
Topics: Marketing, Social media
Members: 250K
With over 12k fantastic community members, we are the 3rd biggest eCommerce club on the app!
Topics: eCommerce, Marketing
Members: 16.7K
We discuss the top experiments on growth and marketing that we've done before, ongoing initiatives, fresh ideas, and growth hacks, and a master-in-the-top project!
Topics: Marketing, Social media
Members: 48.3K
We provide the Top TikTok ideas and methods to support you in TikTok. Make sure you make TikTok popular!
Topics: Marketing, Social media
Members: 107.4K
The first club centered around the unique experiences of womxn founders. Topics: Entrepreneurship, Small business
Members: 107.5K

Business is for everybody - regardless of the occupation. Join our group where we speak business about anything.
Topics: Entrepreneurship, business, MBAs
Members: 60.5K

Why invest in Clubhouse for my business?
The Clubhouse is unique among social networking sites since there is an intentional lack of functionality such as images, videos, and link sharing. It also works as a background program because it needs no full attention. Many people, like talk radio, leave it behind when working.
How did Clubhouse help to grow my eCommerce?
With its unique spin on the usual way of formatting, Clubhouse may be a welcome addition to social media ecosystems: solely audio. In addition, because of its exclusive character, you may rub virtual elbows not only with your target group but also with celebrities and potentials.
Engage with your audience and community.




Use Clubhouse for launches and events.




Use Clubhouse to keep up with your competitor and local marketing.